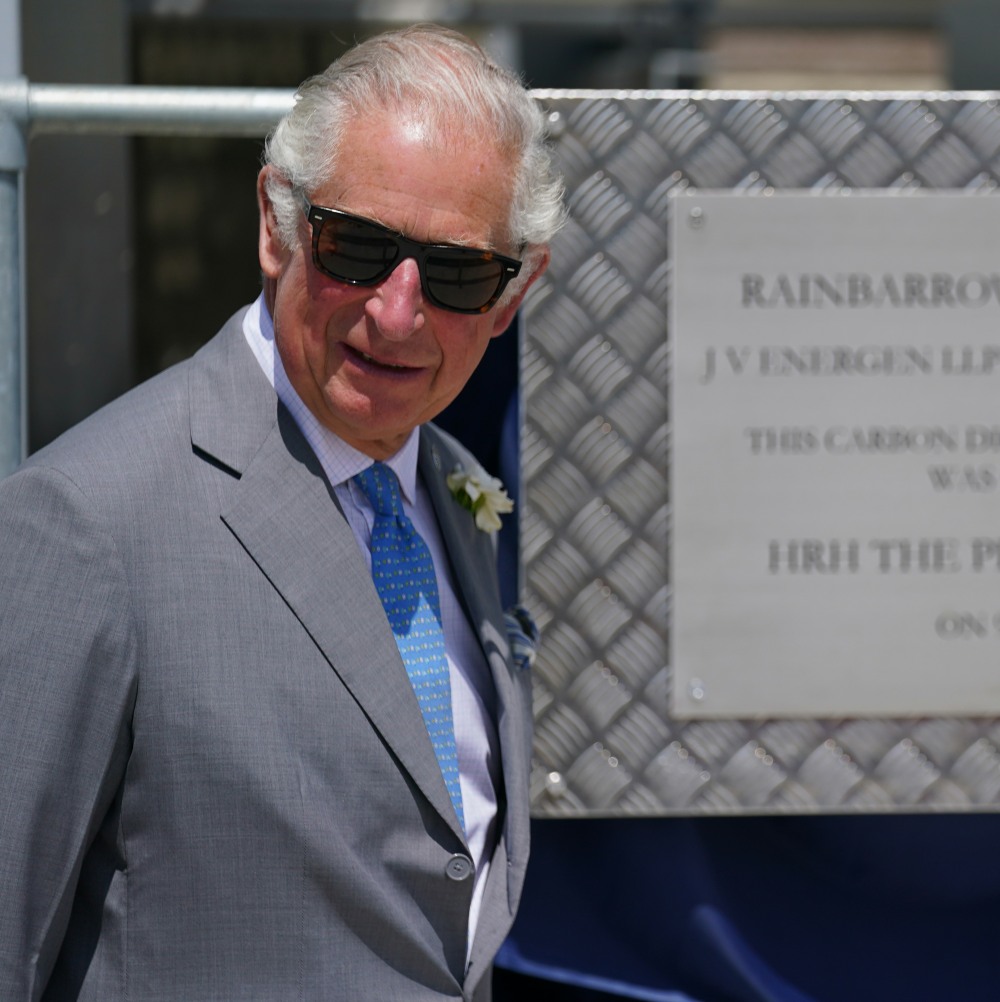 It's pretty curious that during a quiet, slow summer for royal gossip, there's been a constant drip-drip of negative stories about people around Prince Charles. It was just a few weeks ago that we learned that the Duchess of Cornwall's nephew Ben Elliott is being investigated for selling access to the royals through his position as a Conservative Party fundraiser. Then two weekends ago, we heard that Charles's Prince's Foundation was caught up in another cash-for-access scheme involving Dumfries House. Now yet another story, with similar cash-for-access energy. Only this one involves a man very close to Charles for decades, and what seems like cash-for-honors. The man is Michael Fawcett, CEO of the Prince's Foundation. There's hard evidence that Fawcett got lots of money from a Saudi businessman, and in exchange, Fawcett and Charles' office helped the Saudi businessman get British citizenship and they pushed for a CBE or KBE honour. If you subscribe to the Times of London, you can read their story here.
Michael Fawcett, a former assistant valet to Charles, has stepped down as chief executive of the Prince's Foundation amid claims about an honour relating to Saudi businessman Mahfouz Marei Mubarak bin Mahfouz. The Sunday Times says Mahfouz, who is listed as a supporter on the Prince's Foundation website, donated large sums to restoration projects of particular interest to Charles, adding that Mahfouz denies any wrongdoing.

Fawcett, who in 2003 was cleared of financial misconduct allegations over the selling of royal gifts, is alleged to have coordinated support for an honour for Mahfouz. He was appointed chief executive of the Prince's Foundation in 2018 following a reorganisation of Charles's charities.

Douglas Connell, chair of the Prince's Foundation, said: "Michael Fawcett offered to step down temporarily from active duties as chief executive of the Prince's Foundation while the trustees' investigation is ongoing. The Prince's Foundation has accepted this offer. Michael fully supports the ongoing investigation and has confirmed that he will assist the investigation in every way."

A spokesperson for the Prince's Foundation said: "The Prince's Foundation takes very seriously the allegations that have recently been brought to its attention and the matter is currently under investigation. We are incredibly proud of the Prince's Foundation's charitable work and the positive impact it has on our beneficiaries throughout the UK and across the world. Our education and training programmes, in particular, benefit more than 15,000 people every year, and provide our students with the skills and confidence needed to gain employment or start their own businesses."
Long-time royal watchers know the name Michael Fawcett because he has long had a tawdry history working for Charles in various capacities. He's known as a racist, a bully, a schemer, and someone with his hand constantly in the till. He's been fired and re-hired by Charles several times. He keeps turning up like a bad penny. But obviously, this isn't just about Fawcett. This is about how Charles and his staff have always used their positions to grant favors, grease the wheels, provide access, lobby for honours, and politicize the royal office in exchange for cash. It's pretty interesting that all of this is coming out this summer.
(I'm sure a lot of people wonder if the Duke and Duchess of Cambridge or perhaps Middleton Manor HQ are behind all of these damaging stories about Charles and his staff. My gut says no, mostly because I don't think William and Kate are smart enough to pull off this kind of campaign against Charles. But I do wonder if some of these leaks are coming from inside the palace.)
Photos courtesy of Avalon Red, Getty.