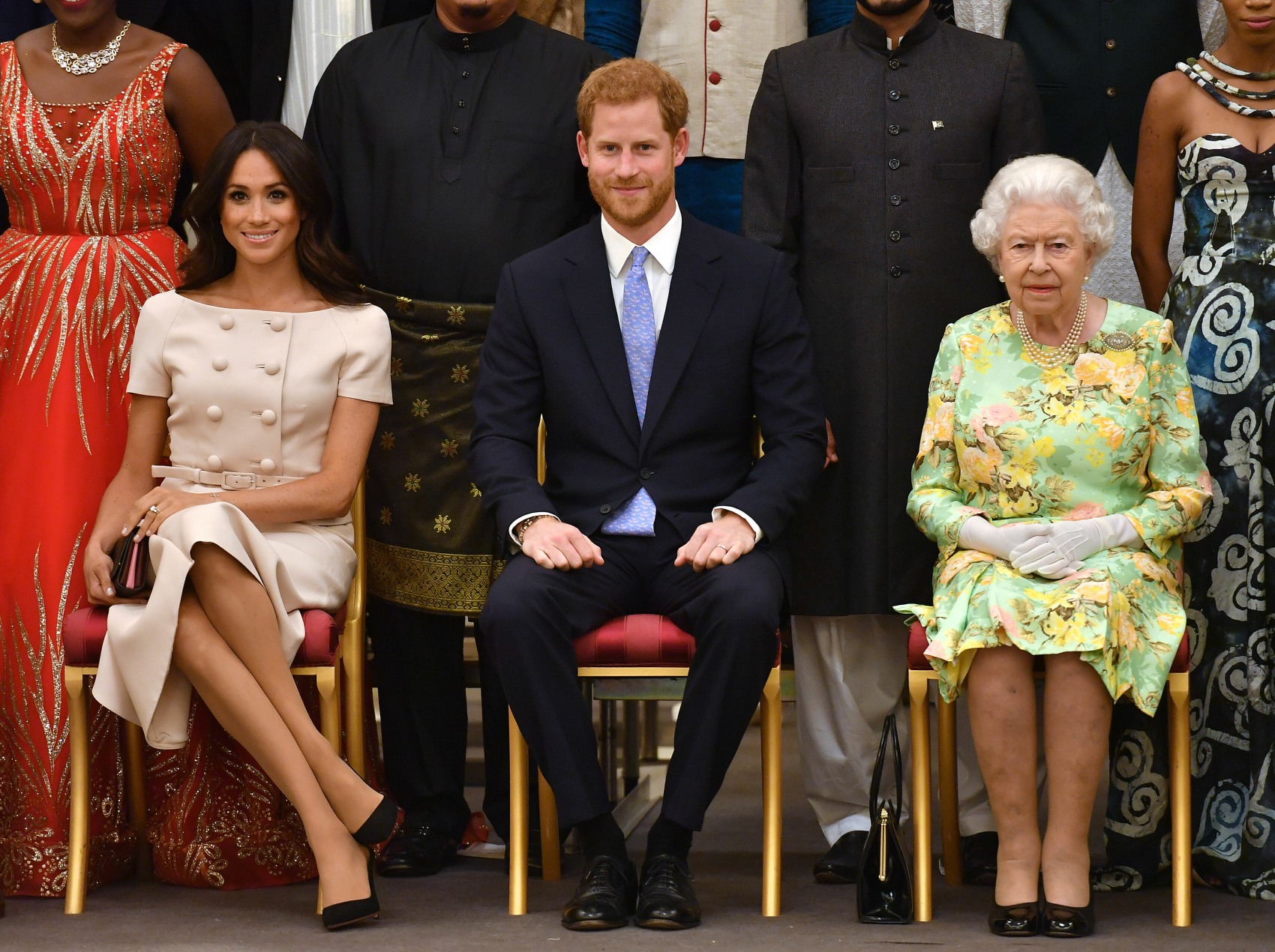 Last week, I had a real moment of frustration and anger with the Windsors' inability to execute a mature media strategy in regard to the Duke and Duchess of Sussex. Reportedly, the Windsors are refusing to reconcile with Harry now because they're so worried about his memoir. You know, because they think if they just ignore him and continue to smear him in the press, maybe he'll go easy on them in his memoir? As I said, these people don't have the good sense God gave a goose. And now here's more evidence of the Windsors' short-sightedness and chronic insolence: Harry and Meghan are actively trying to bury the hatchet, allegedly, and instead of welcoming those efforts, the courtiers ran directly to the Sun to smear H&M.
Meghan and Harry have made an audacious bid for a UK meeting with the Queen in the coming weeks. It comes after "olive branch" calls home following the Oprah chat row. Harry and Meghan plan to introduce the Queen to her namesake great-granddaughter Lilibet — if she agrees to meet them in the coming weeks.

The Sussexes have offered to fly in to see the monarch — for the Duchess's first return trip to the UK since March 2020's Megxit. And Harry has made "olive branch" calls to his family as he and Meghan plan a christening for four-month-old Lilibet, possibly at Windsor Castle.

But senior staff are said to be stunned by the request for a meeting, months after the couple blasted the Royal Family in a chat with TV pal Oprah Winfrey.

A source said: "Harry and Meghan have made this offer but a lot of people are shocked by the sheer nerve of it. They may genuinely want to see the Queen but it's breathtaking given what they've put her through this year. Her Majesty's staff have not responded so far. In fact there has also been discussion about Christmas — and whether an invitation should be sent to Harry and Meghan, after they spurned one last year. The Queen is still very fond of Harry, and would love to see Lilibet and her brother Archie. But courtiers are surprised by the move, especially from Meghan, after what has happened."

Harry last appeared in the UK in July to unveil a statue to mum Diana. Harry's conciliatory calls are thought to include conversations with dad Charles and brother William. Insiders say he is not likely to return until after September 15 — his 37th birthday. And the Queen plans to stay at Balmoral until October.

Our source added: "The family are concerned he will go into his feelings about Diana's death, her treatment by the royals and how he initially felt about his father's relationship with Camilla. That's why it's all the more surprising that this offer for a meeting has been made now."
"…Whether an invitation should be sent to Harry and Meghan, after they spurned one last year…" Last December, the pandemic was raging and no one was traveling anywhere. There was no "spurning," for the love of God. It sounds like Harry called his grandmother and offered to come back for a week, so that the Queen could see Lilibet and Archie. He probably wants to get Lilibet christened at Windsor Castle too. And maybe the Queen even welcomed that idea and they made some kind of tentative schedule for a possible October visit. And then when the Queen told her advisors, the Men in Grey ran straight to the tabloids to make it sound like How Dare Harry Request To See His Beloved Grandmother!! Completely asinine.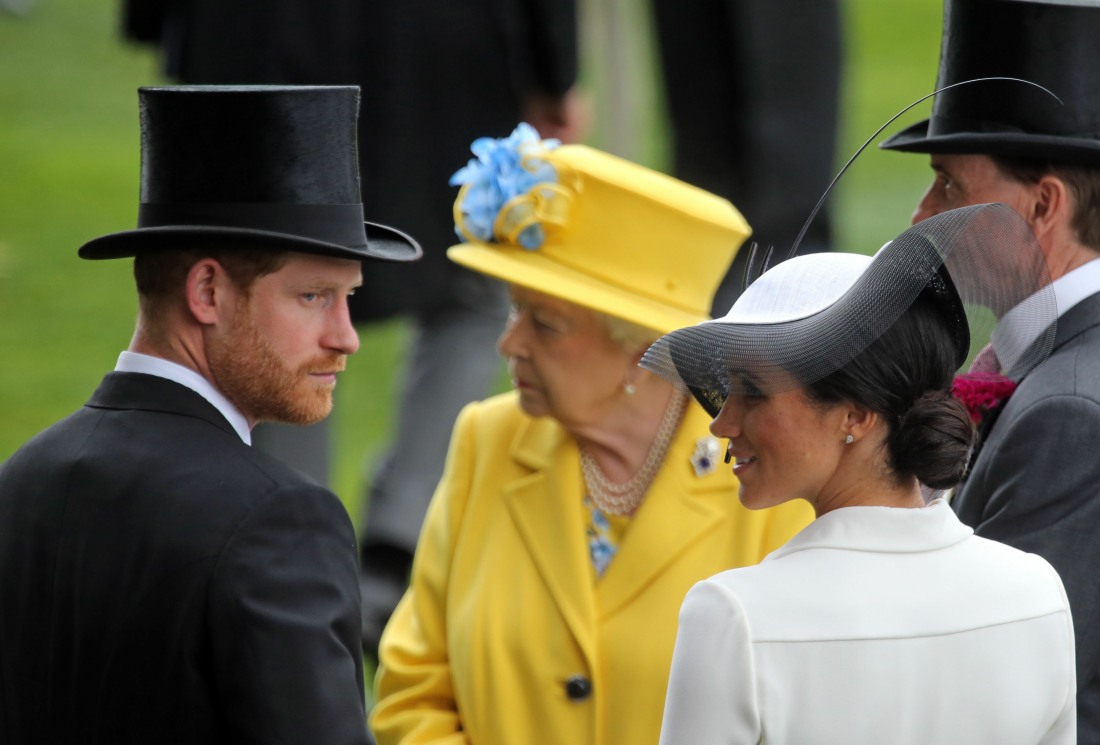 Photos courtesy of Avalon Red.