On Friday, I said I hoped Shang-Chi and the Legend of the Ten Rings does well at the box office. Boy did I get my wish. Marvel's first Asian led superhero film crushed Labor Day box office records with a domestic total of $71.4M and a projected $83.5M finish. Remember that Disney decided to do an in-theater only release with a 45-day delay for streaming. This was a test to see if the model would work during our quasi-pandemic return to theaters. Yeah, Bob – looks like it's working great. According to Comscore, it blew away predictions.
Marvel's Shang-Chi and the Legend of the Ten Rings smashed box office expectations over the Labor Day weekend, landing it at the top spot.

The Marvel film, which stars Simu Liu, and Awkwafina, took home a massive $71.4 million (and a four-day estimate of $83.5 million), in its theaters-only release, exceeding its first week predictions.

"[It] just absolutely obliterated that," Paul Dergarabedian, Comscore's Senior Media Analyst, told EW on Sunday.

In a non-pandemic time, Marvel films tend to open over $100 million in North America, Dergarabedian noted. But, for a film dropping in an ever-changing pandemic marketplace, Shang-Chi's box office totals are impressive.

"This is a knock it out of the park hit," Dergarabedian said of the film's success in its first weekend of release, adding that globally, the film "has done extraordinarily well."

In fact, despite the pandemic, Shang-Chi set a record for a Labor Day weekend-released films, surpassing Halloween, which has held the record since its debut in 2007. The Marvel film's $71.4 million opening also marks it as the second highest opening for a film during the pandemic (Black Widow holds the top spot with an opening of $80M).

Worldwide, Shang-Chi took in more than $56 million, for a global total of $127 million. It's four-day total is predicted to be $139.7M, according to Comscore.

"Clearly it is the movies themselves that people get excited about," Dergarabedian said about what's drawing moviegoers into theaters.
As we discussed, the reviews for Shang-Chi are really good. I'm thrilled it's being received so well. I haven't seen it yet but I'm sure it deserves all of this. We need representation and we need those films to get the same consideration their white-led counterparts receive. I know when Bob Chapek spoke about the film being "an experiment," he was discussing a financial model. However, it was poorly thought-out phrasing because there was so much riding on this. Had Shang-Chi fallen short, we know what would have been blamed, and it wouldn't have been the pandemic or the marketing or the recent natural disasters. And while this is Marvel-ous news, the sophomore slump is hitting everyone. Candyman, which is recognized as a fantastic film, fell 69% for its second weekend. So we'll see how Shang-Chi fares, but its second week numbers really do have everything to do with the pandemic. Die hards are hitting opening weekend but many folks are still weary of theaters. I was on the fence about going to see Shang-Chi on the big screen, thinking I would wait for streaming. But I didn't know there are (redacted due to minor spoilers) in the film! Now my daughter and I think we'll go next weekend.
Speaking of things I didn't know, CB sent me this and I can't stop laughing. Our supreme hunk, Mr. Shang-Chi himself Simu Liu, used to model for stock photographs! According to Simu, he did one shoot in 2014 for some pocket money and now his smiling, go get 'em team! face shows up everywhere.
But did you know that before his acting career took off, Simu Liu modeled for stock images?

Look at these gems ✨: pic.twitter.com/0bVzNq1yaV

— BuzzFeed (@BuzzFeed) September 5, 2021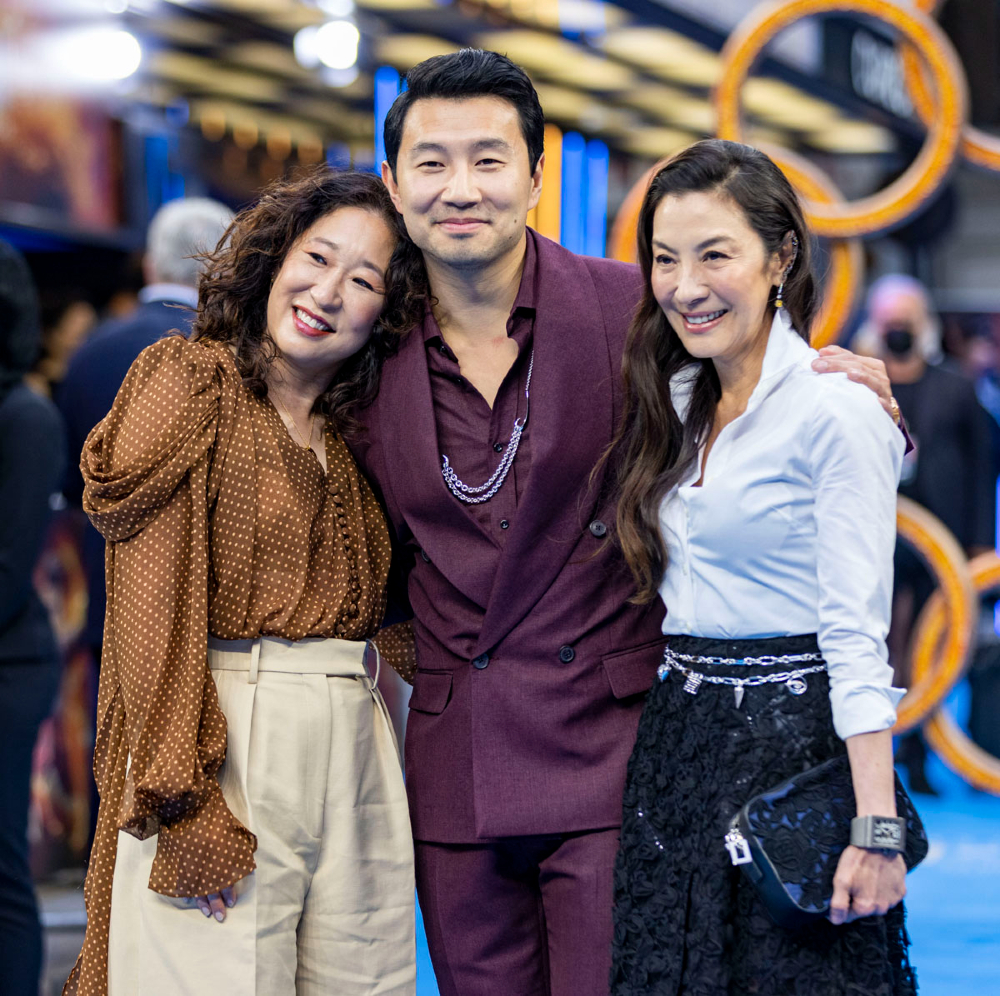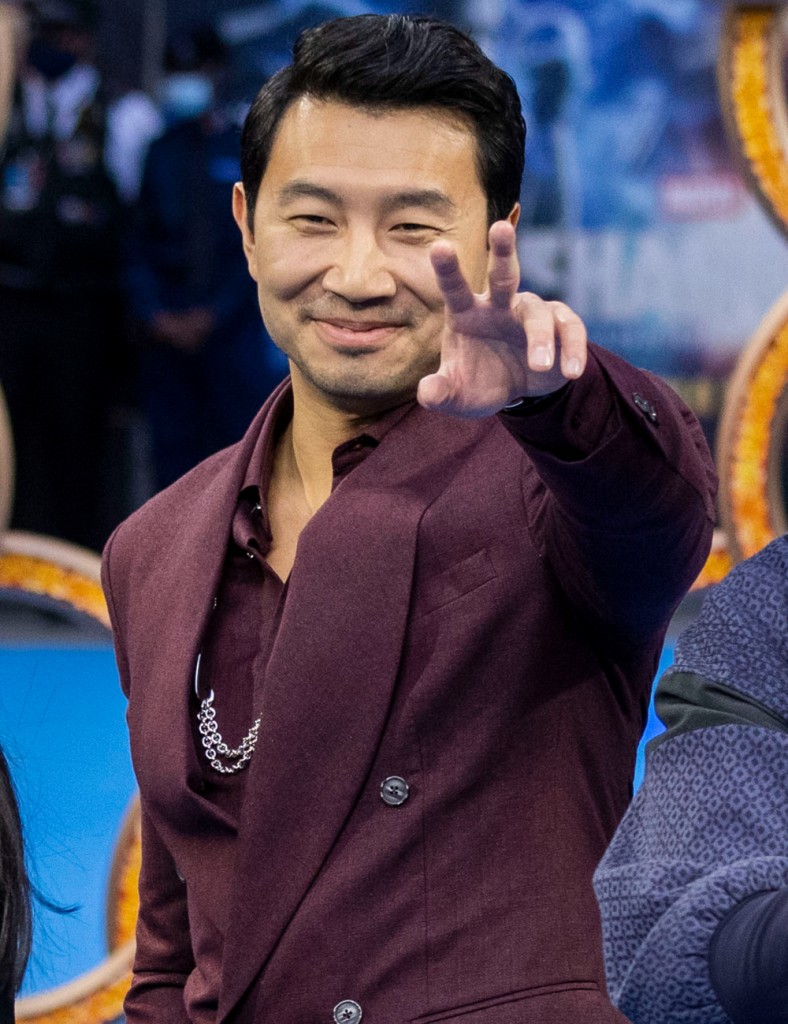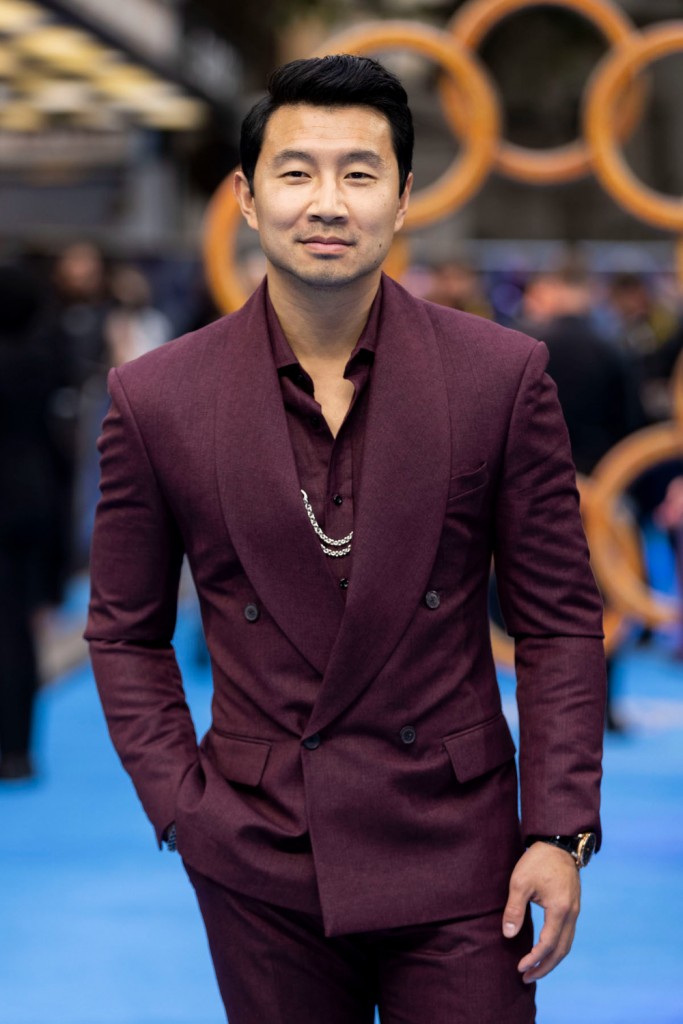 Photo credit: Instagram, Twitter and Avalon Red