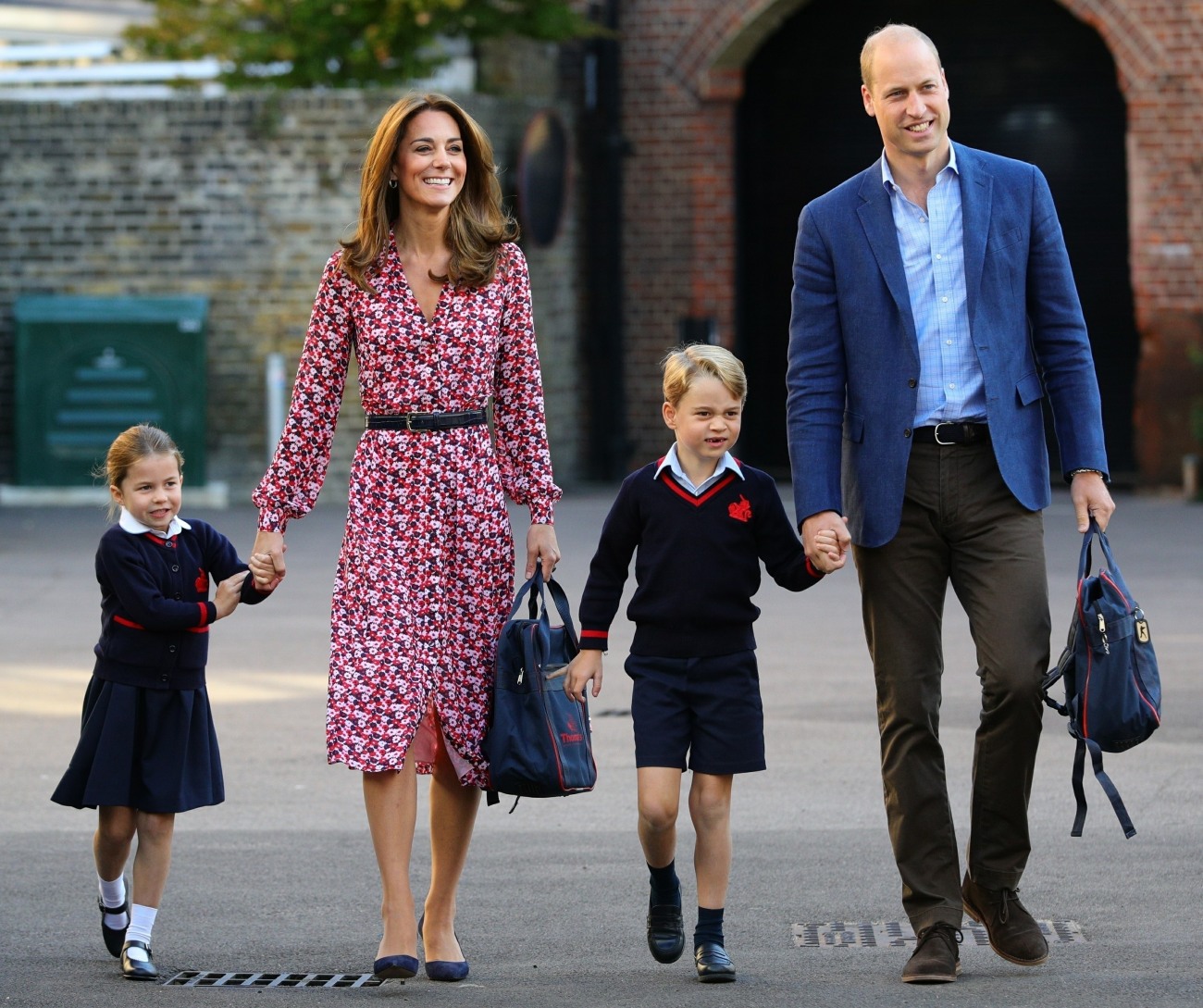 For all the talk about whether Prince George would be switching schools and whether the Duke and Duchess of Cambridge are looking to move to Windsor, it seems like the Cambridge kids' school year is starting uneventfully this week. George and Charlotte will still attend Thomas's Battersea and Louis will likely still attend a preschool in London. The plans are still there to move to Windsor, but I guess William and Kate are giving themselves the length of the school year to figure everything out with the potential move and the potential school changes. So will we actually get to see William and Kate drop off Charlotte and George for their first day of school this year? Will we see Kate in a new frock and a fresh blowout and some back-to-school Botox? Apparently not.
Prince George, Princess Charlotte and Prince Louis are heading back to school — but without a public photo op.

Although Prince William and Kate Middleton have shared photos of their three children starting school in the past, it's not expected that royal fans will see the adorable shots of George, 8, Charlotte, 6, and Louis, 3, each year. The couple has always made a point of treating school as a private area, so that their children can grow up in as pressure-free an atmosphere as possible.

Kate and Prince William, both 39, have shared photos in the past of big school milestones, including their kids' first day at new schools. This year, Prince George and Princess Charlotte are continuing their studies at Thomas's Battersea, not far from the family's Kensington Palace home in London. Louis will return to Willcocks Nursery School, where he started preschool in the spring.
This is the kind of thing where Kensington Palace has briefed the Royal Rota off-the-record that no one should expect a school photo-call this year. I would imagine that it still has something to do with the pandemic too, although the Cambridges aren't using that as an excuse. I wonder if Kate will just take photos of her kids' first day of school and release the pics? That seems likely. I'd just like to point out that it is actually expected for the Cambridges to do a first-day-of-school photocall though. That is the compromise the Windsors have made for decades, and other European royals do the same – they invite the media to do a photocall on the first day and then in exchange, the media will not intrude at the kids' school for the rest of the year. I guess Will and Kate are playing by their own media rules though. Hm.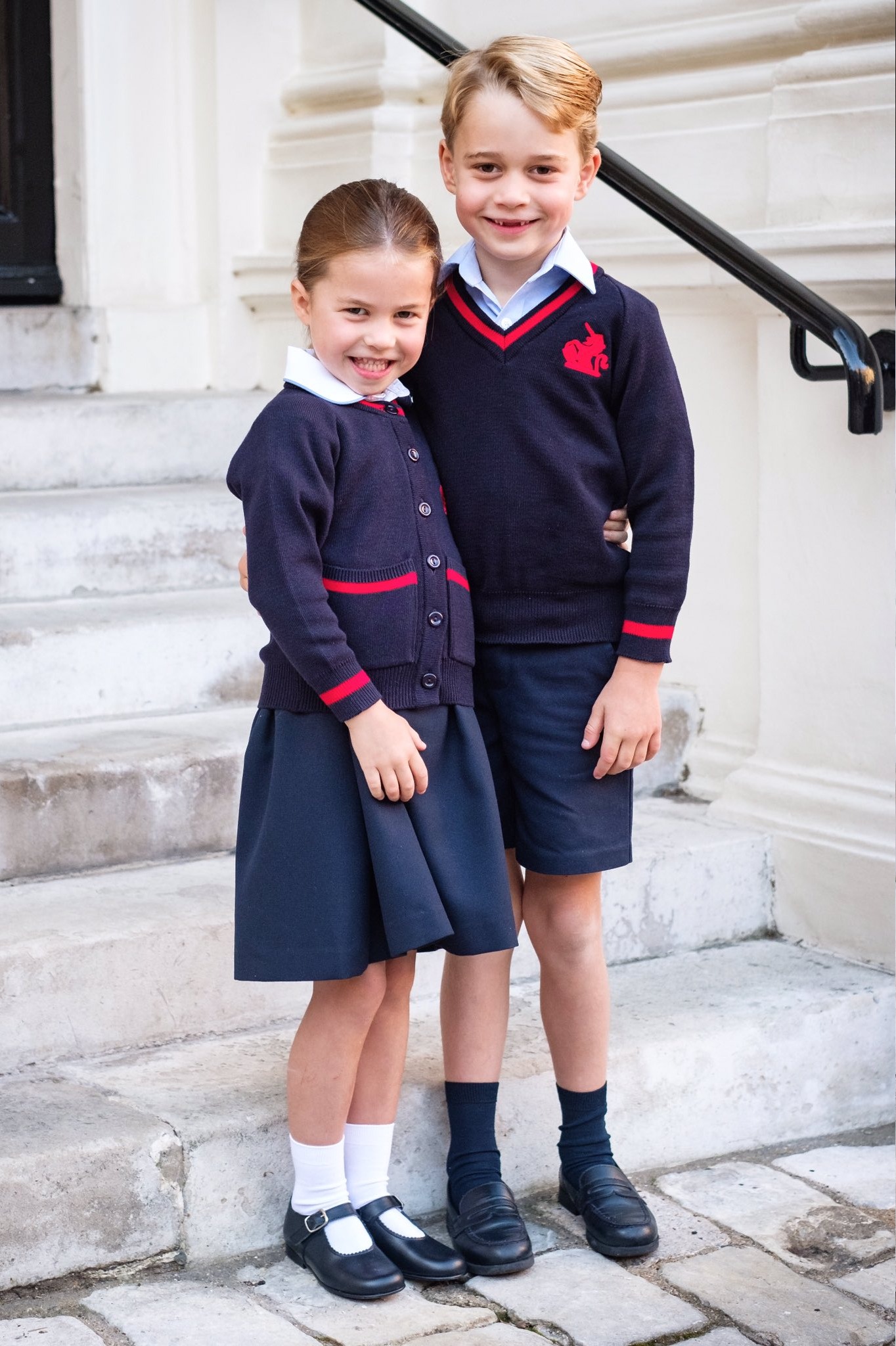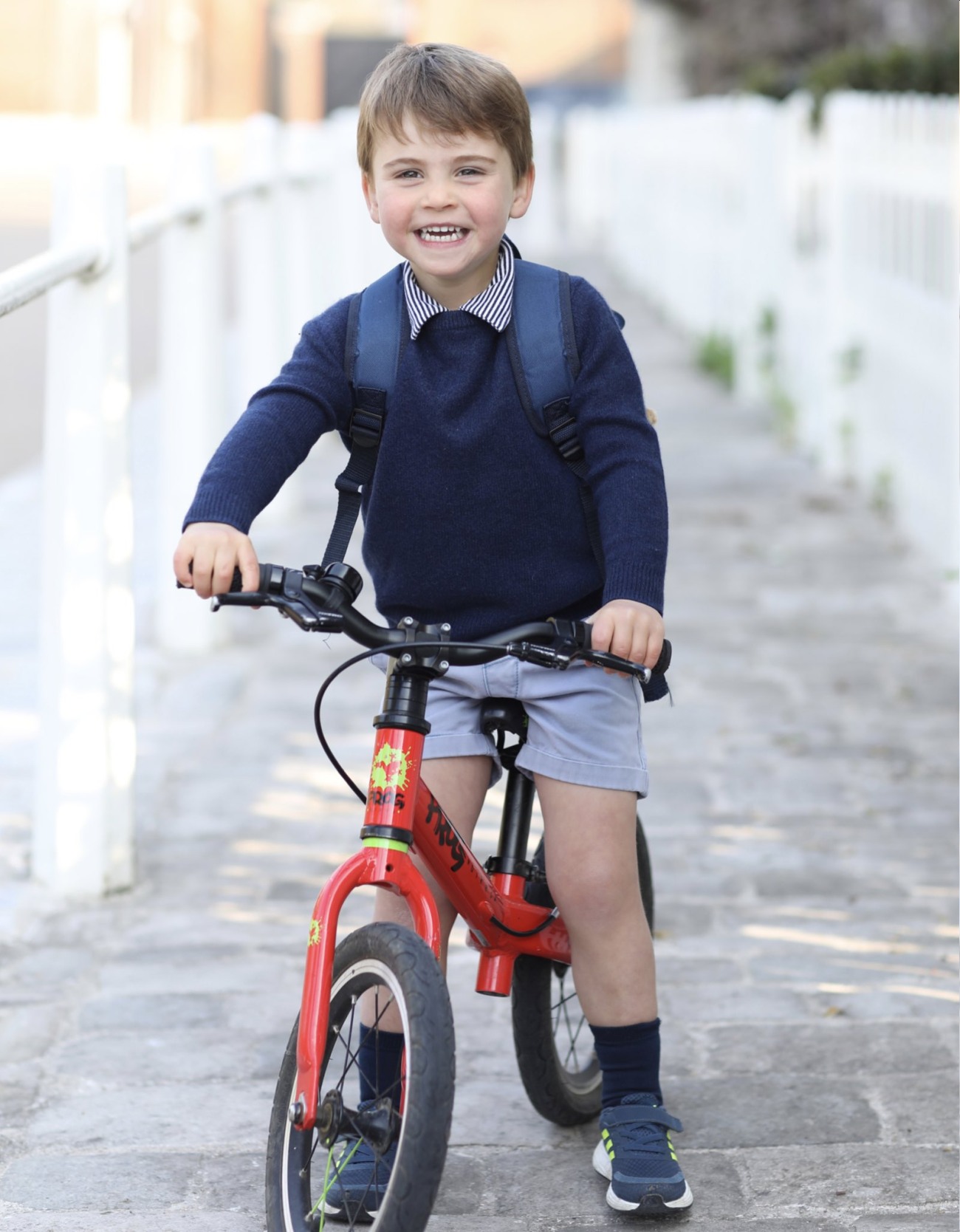 Photos courtesy of Avalon Red, Kensington Palace, Backgrid.