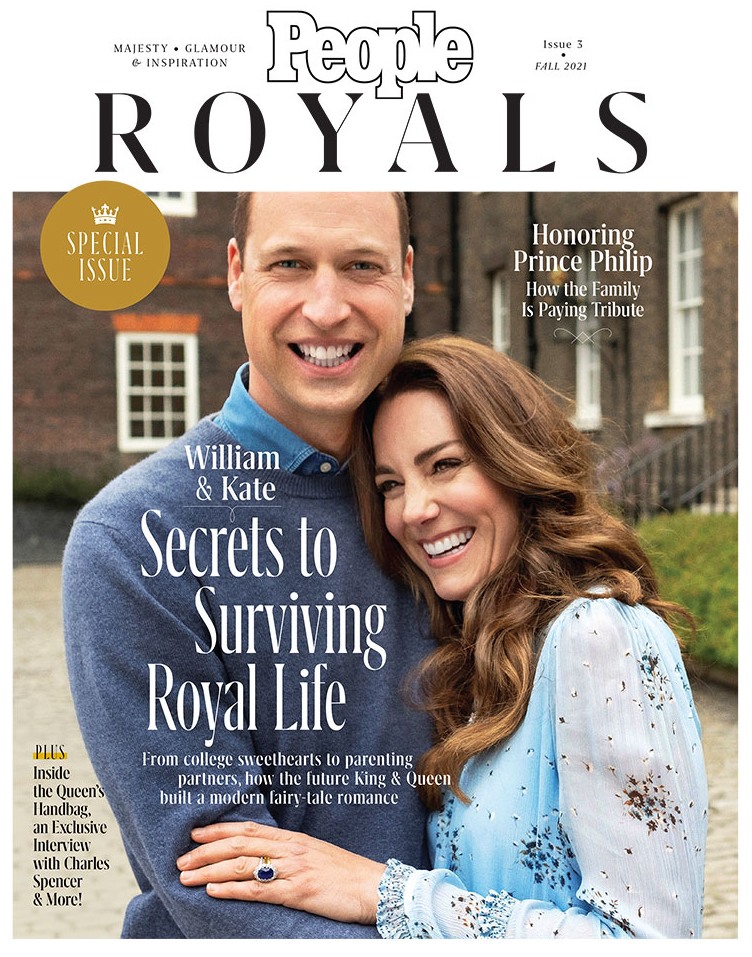 I am SCREAMING at what People Magazine did to Prince William. This is the cover of the latest quarterly edition of People Royals Magazine. Their first cover was of the Duchess of Cambridge being keen. Their second cover was Princess Diana and her legacy. And now we're back to Cambridge sugar? Except that People Mag clearly does not want to startle people with William's dome, so they just put their magazine banner halfway down his forehead!! That is such an editorial *choice*. The cover photo was one of the pics Kensington Palace released for the Keens' tenth wedding anniversary. They don't even mention that creepy jeans commercial they made for their marriage – no one ever mentions that, because it was unsettling. Anyway, who wants to hear about how William and Kate have a perfect marriage and nothing ever shady happens with them and no one is ever pantsless in a rose bush? Some highlights:
We're talking about their 40th birthdays now? With their 40th birthdays on the horizon, Kate Middleton and Prince William are all set to step up, remaking the Windsor family in their own image as they prepare to lead it later this century.

They support each other: Much of their magic stems from their different backgrounds. Kate, from a hard-working family, provides the perfect balance for William the future king, and they support one another. "They are bringing to the party different means of achieving the whole," their former private secretary Jamie Lowther-Pinkerton tells PEOPLE Royals. "He has the experience of knowing where the institution sits and seeing it evolve. The Duchess brings this pragmatic awareness of what it's like to be from a decent, down-to-earth family."

They are so keen: Focusing on initiatives from mental health and parenting to climate change, they "are playing a really important role in finding a point of connection for a different range of subjects that the family hasn't always connected with," says a former staffer.

Their examples: Their bond comes from a base forged in a long courtship and a strong marriage. And thanks to the examples of Kate's parents, Carole and Michael Middleton, and Queen Elizabeth and Prince Philip's 73-year marriage in the public eye, William and Kate are ready for what is ahead. As the couple bridges their lives now with the future they envision at the helm of the monarchy, a family friend says they "can mix the traditional duty with being thoroughly modern parents."

Just don't expect them to actually work: Now that Prince Harry and Meghan Markle are no longer working as frontline royals, more attention is falling on the Cambridges — not necessarily in terms of the number of engagements or duties, but "in being the modern face of the institution," adds a palace insider. And when their time comes, William and Kate will be fully prepared.

The training: "Thank God they've got each other and the training that they've had," says Lowther-Pinkerton. "They have a solid bond through these last 10 years. If you had scoured the realm you couldn't have got a better pair, frankly."
"…More attention is falling on the Cambridges — not necessarily in terms of the number of engagements or duties, but 'in being the modern face of the institution,' adds a palace insider…" Classic royal double-speak. Where's Kate, why doesn't she do more events? Oh, she's being the modern face of the institution, you shouldn't expect her to actually WORK! And even then, the whole "modern face" argument doesn't even make sense. From the very start of William and Kate's relationship, they've been retro and regressive, positively Victorian. Kate did f–k all for a decade as she waited to get the ring. Now she just lazes about in mansions and orders her many staffers to scurry off. Same with William – he'll be 40 years old next summer and what work, projects or initiatives does he have to show for it? A shady foundation which skims money from charities? Earthshot, which he isn't even organizing himself, he's only taking credit for it? Come on. Modern my ass.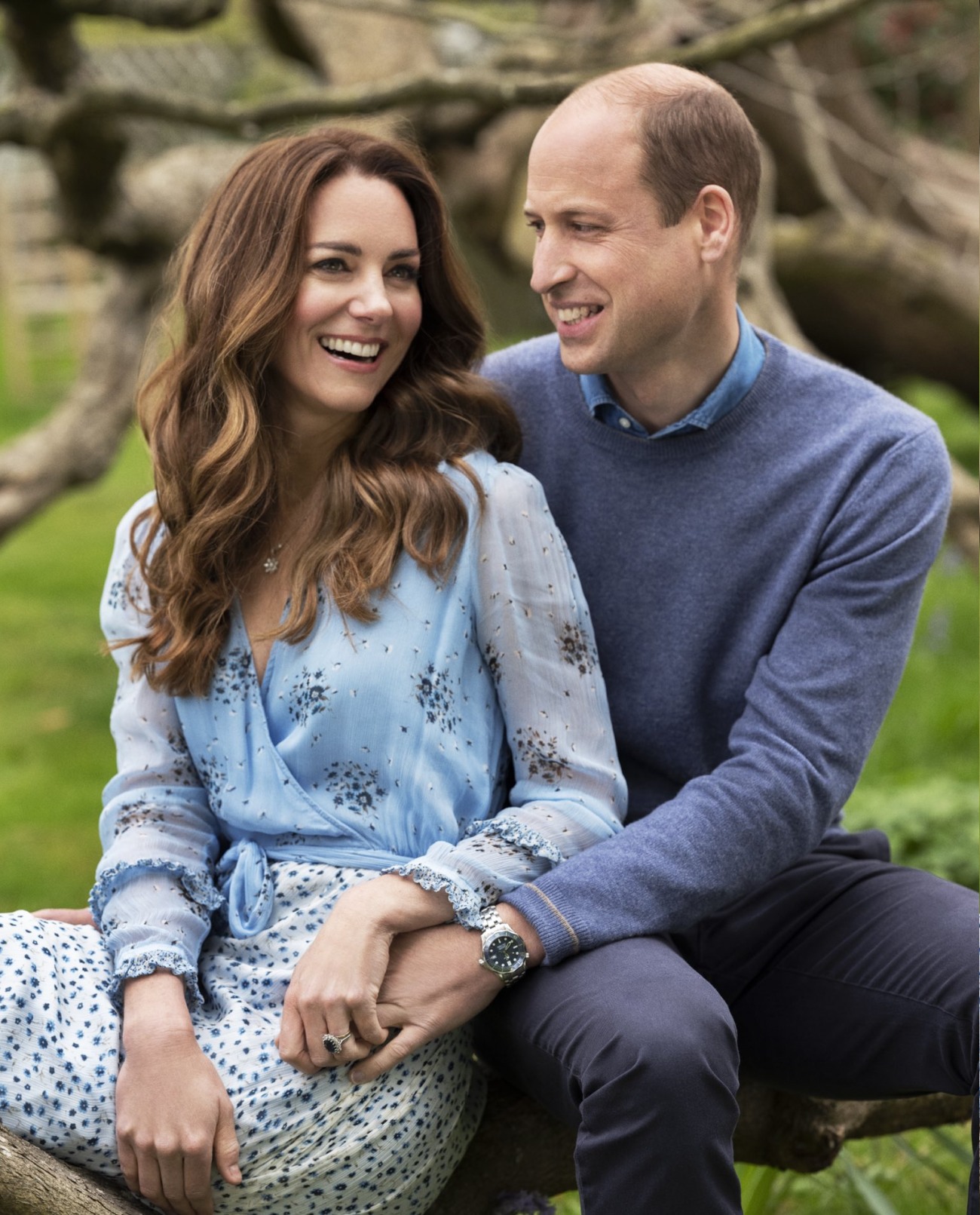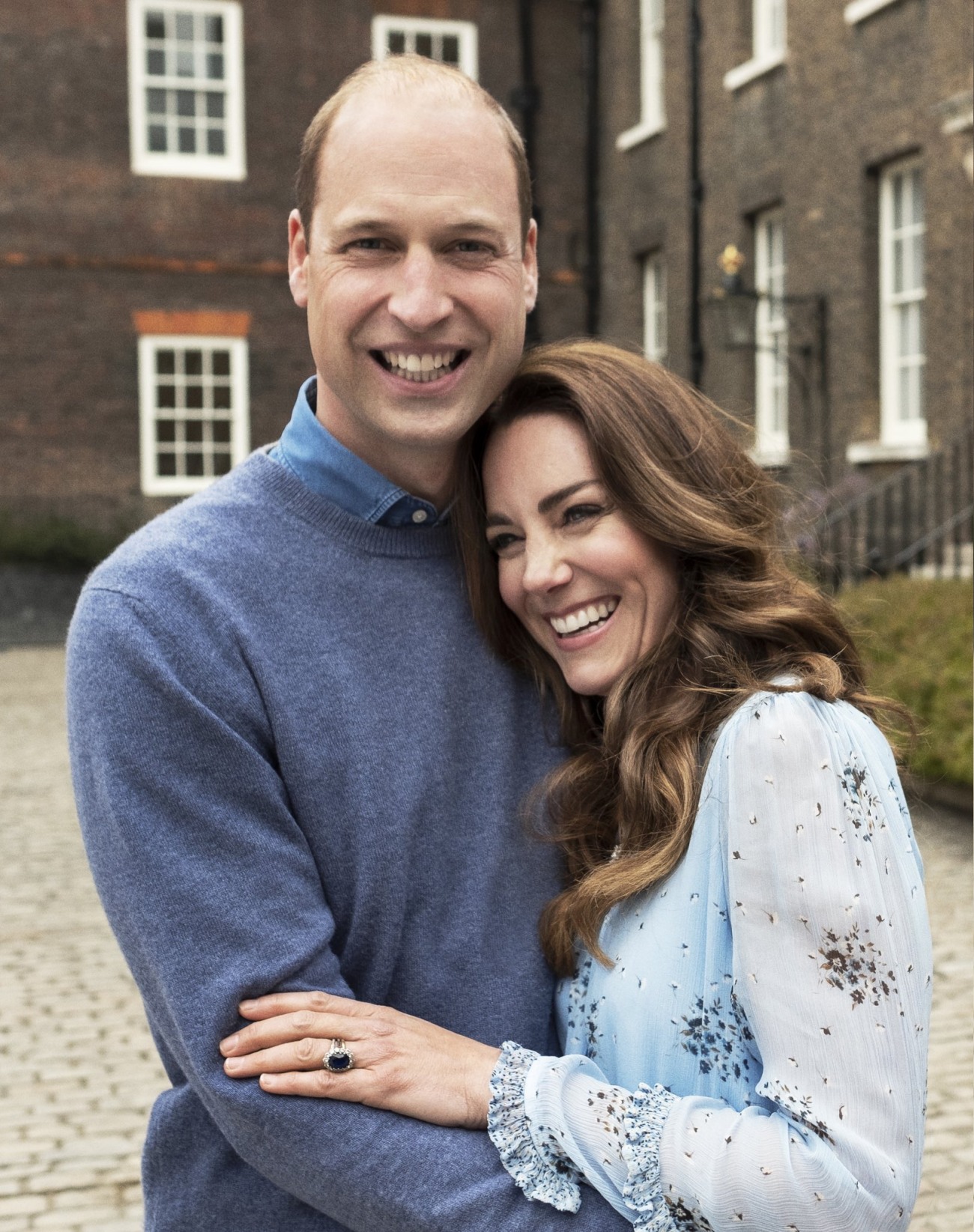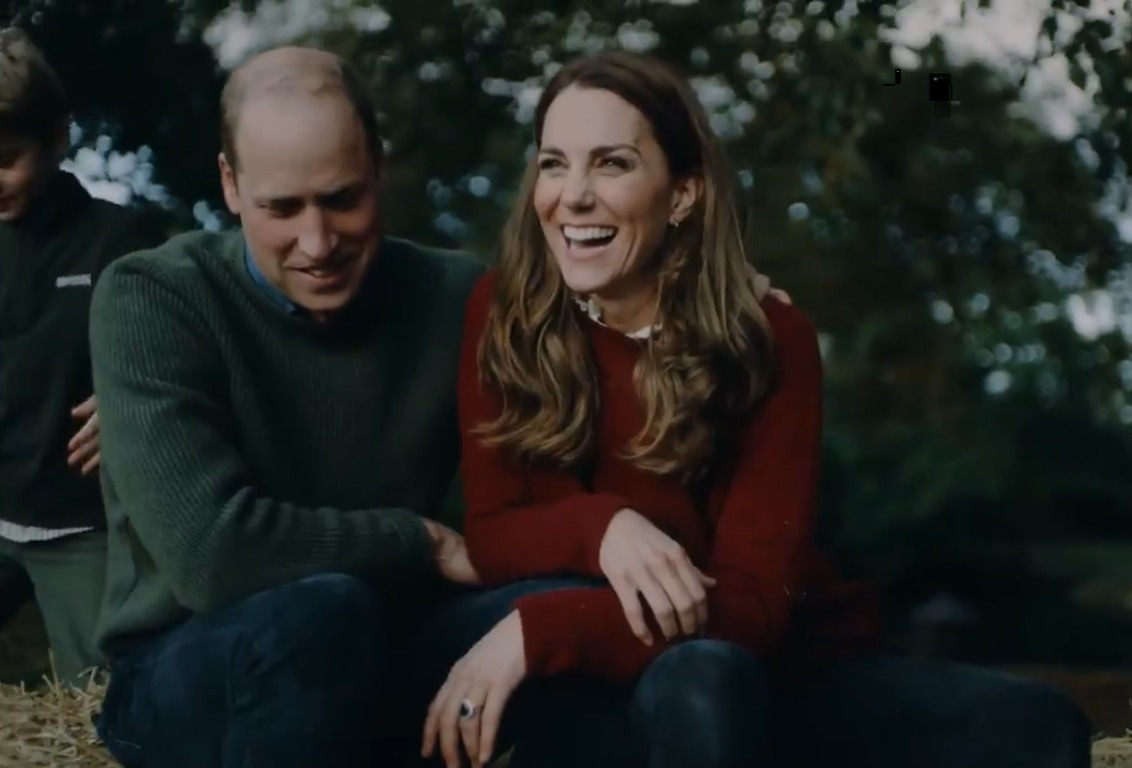 Photos courtesy of Kensington Palace, Avalon Red, cover courtesy of People.