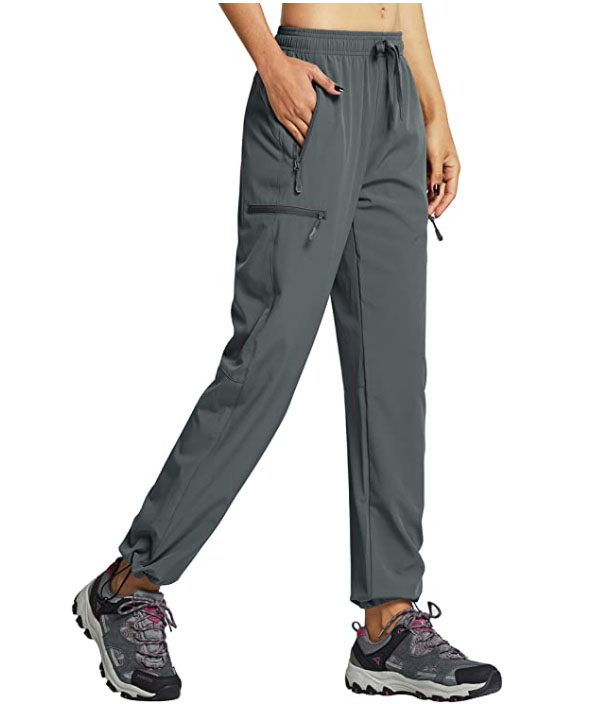 From CB: I got these hiking pants a couple of weeks ago and I really like them. They're comfortable, long enough that I don't have to worry about ticks (I always wear high socks and spray my shoes legs with bug spray), fit great and have a lot of pockets. Also, I highly recommend the razor bump prevention and treatment solution TendSkin. I don't get razor bumps after shaving my lady business anymore. You have to apply it for the first three days and it's expensive but well worth it. Here are some more products Hecate and I are looking at on Amazon.
Durable oven safe bowls pretty enough to serve in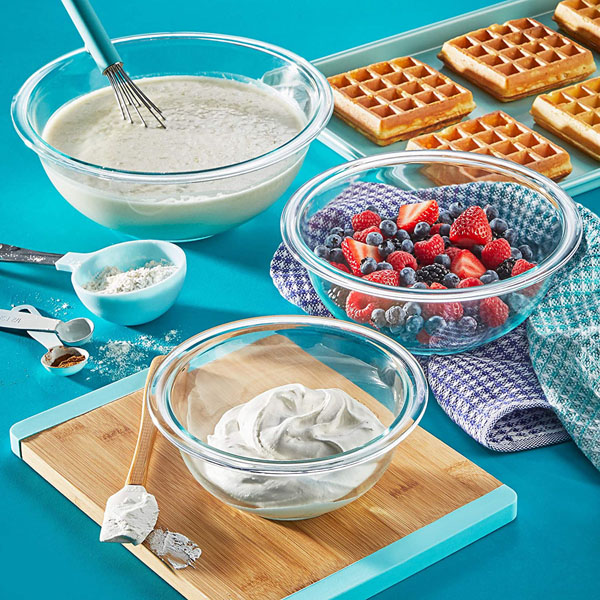 In March I bought this set of three glass bowls from Pyrex and I use them just about every day. They're a great price at under $15 for three and you can use them for mixing and serving. They come in 1,1.5 and 2.5 quart sizes. They're sturdy, pretty, easy to clean and you can store them inside of each other. They're also oven safe. These have over 19,000 ratings, 4.8 stars and a B on Fakespot. Other bakers like them just as much as I do. "These are basic, durable bowls, I know they aren't what Pyrex used to make, but for a novice chef or baker, these are perfect. They also take up little space since they nest and have a low profile." "I love Pyrex dishes because I can bake in them, which is what I did. I made a basketball cake for my son's birthday….much cheaper than the sphere baking pans and has many more uses." These do not come with lids, but you can order those here.
The number one bestselling lip plumping set is said to really work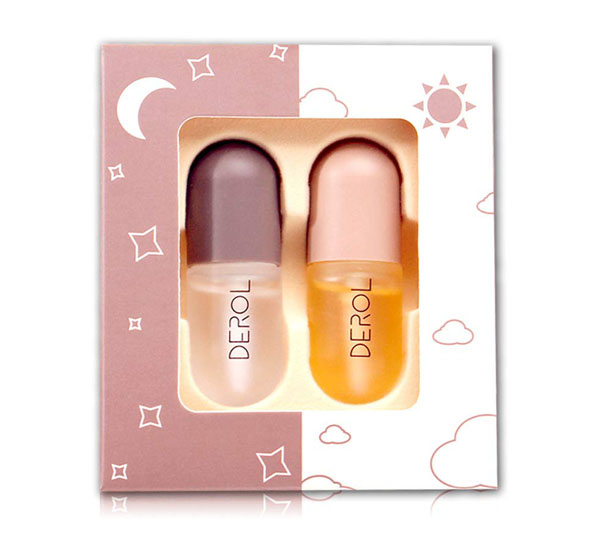 This bestselling lip plumping set, with a plumper and serum, is $16 and has a 5% off coupon. It has 3.9 stars, over 2,200 ratings and an A on Fakespot. Reviewers say that it burns like you put cayenne pepper on your lips but that it really works. Some say the bottle is small at about an inch tall. You also don't want to use it on chapped lips. "Definitely works. Burns a lil but you get used to it. Its a tiny bottle though." "This is the only lip plumper that consistently gets results. I've tried a bunch – even the too faced extreme one doesn't work for me. You can feel this one right away and it continues to work within the first few minutes."
A low-calorie electrolyte powder for hydration on the go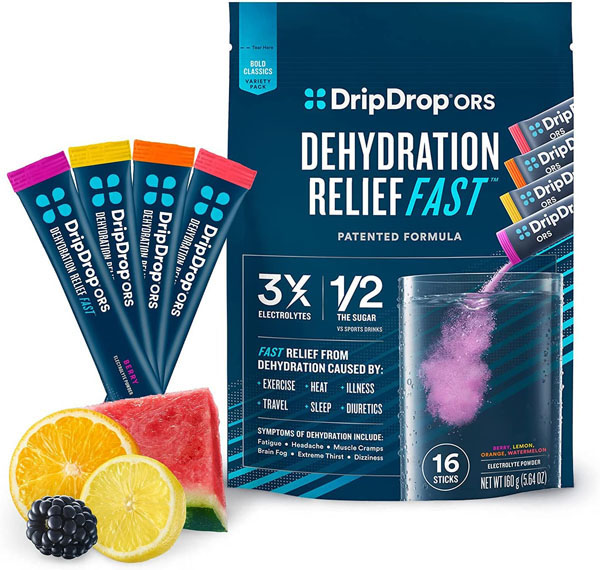 From CB: I hike a lot and just carry water with me, but I start to get woozy and have to eat a protein bar after about an hour and a half. This electrolyte powder would be great to have on hand. These packets by Drip Drops have 35 calories and are a little over a dollar each. They make 8 ounces each and come in watermelon, berry, orange and lemon flavor and in packs of 32 or 16. These have sucralose (Splenda) in them as a sweetener. They have almost 1,600 ratings, 4.6 stars and an A on Fakespot. People say they taste good and seem to work well. "We bought this because our pediatrician recommended it after our 8 year old got very dehydrated at camp. I tried it, too. I drink a big glass of water with this in the morning before I exercise and I feel better hydrated all day. This is much better than plain water or Gatorade zero for rehydration." "They taste great! And you really can feel a difference. I will be buying more!" (Because I avoid sucralose, here's a link to a different electrolyte powder without artificial sweetener.)
A concealer and contour stick that will be your go-to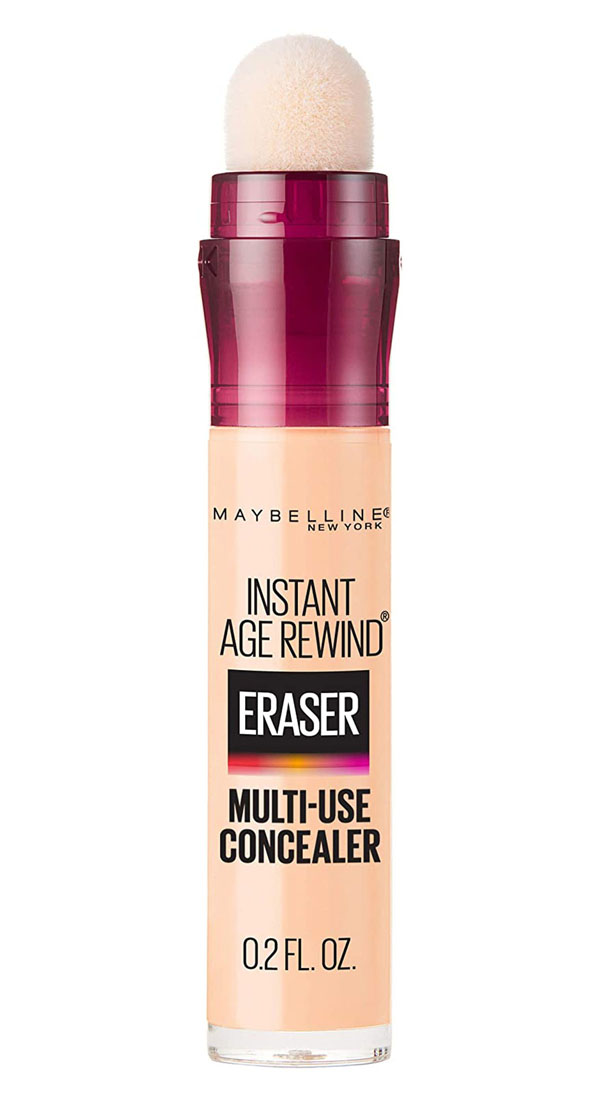 We've featured Maybelline Instant Age eraser before and I'd like to mention it again as it's one of my go-to products. I use it under my eyes to conceal dark circles and on my nose as a highlighter. It blends well with my foundation and doesn't emphasize fine lines like other products. This has over 100,000 ratings, 4.4 stars and a B on Fakespot. Women say it's an excellent concealer and is better than anything else they've tried, especially for older skin. "Best under eye concealer ever. I am 67 years old, have tried them all and I wouldn't go out without applying this concealer. It blends nicely with my foundation and has never caked. The sponge applicator is soft and makes application quick and easy." "This product stands up to all the reviews! I have dark rings around my eyes. People aask if I am tired all the time. I have tried endless concealers, used foundation tricks.. Everything always ended up looking caked on or emphasizing the rings even more. It matches great, and applies very smooth and silky."
Affordable tools for an at home pedicure


From Hecate: I always skip the callous removal when I get a pedicure because I'm so rough on my feet. I feel like they just come back too quickly. But if I had the tools at home, I could do it myself. This little 2 pc set is only $7 for the remover and a scrubber. It has over 9,800 reviews and 4.7 stars that ReviewMeta confirmed. One reviewer said these worked better than when she gets it done at her salon, "My feet were softer than when I pay $70 for a pedicure at a salon. I suffer from extremely calloused feet. And they are smooth as butter." Another was simply at a loss for words, "I can not tell how amazing this is. My feet were looking so rough. The amount of dead skin that came off was mind blowing." A lot of the comments talk about how easy it was and there are plenty of photos to see the results. One said they went overboard in their scraping because it was so easy!
A hydrating hair mask to treat and protect hair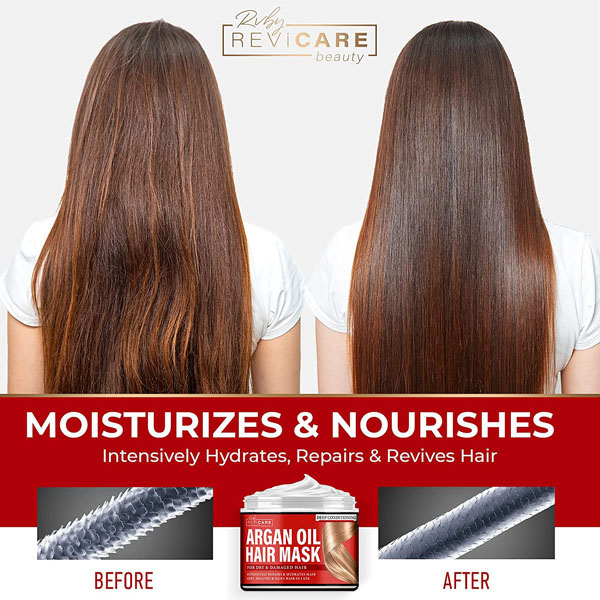 From Hecate: I don't usually have a problem with my hair but with everything that's gone on these past 18 months, my hair's dried out. So I'm looking at these hair masks to give myself a little boost. Ruby Revicare offers multiuse tubs of Argan, Keratin and Biotin, each for about $19, with a 10% off coupon this week. They received over 2,600 reviews and 4.3 stars, confirmed by ReviewMeta. Apparently the masks are so good, they can preemptively protect your hair, "This product leaves my hair so soft. My hair feels healthy. I recently got my hair dyed (ash blonde) and… this product helps prevent my hair from damaging." One customer said it saved them from shaving their head, "After multiple color treatments including bleaching my hair didn't feel like mine. I have 2a type hair and it felt like straw. I went through a bad bought of depression and wanted to just shave it off and start over. On a whim I decided to try this product to humor the notion of keeping my hair. I didn't expect much but wow…it saved my hair." I love super-soft hair. I want to try all three.
Ear cuffs to zhush up your look


From Hecate: I love the look of an ear cuff and need to get some for myself. I like some of the simpler cuffs, but these come in a variety of styles and finishes: black, gold or the original silver, with 2-4 cuffs per combo. There are a few options with cubic zirconias, if you want something snazzy. The various combos cost $21-$29 depending on which you choose. There were cheaper ones available but they all got terrible ratings from Fakespot. These got 4.4 stars from almost 1,700 customers and an A on Fakespot. Plus they all have 925 silver bases, so they won't turn your ear green. Customers said the sterling silver gave them peace of mind, "I love that they're sterling silver so they're softer and easier to bend than the stainless steel ones. They seem thicker and sturdier than the other silver ones I've gotten which I'm worried about breaking." Another said they were comfortable, but the packaging is cute too. "They're not cheaply made, they are very light and comfortable. Not like it matters to a lot, but they come packaged in a cute little box." I can't decide between the silver or the gold… which means I'll probably get both.
Thanks for reading and commenting on our affiliate post! If you make any purchases through these links we get a small percentage and appreciate it.