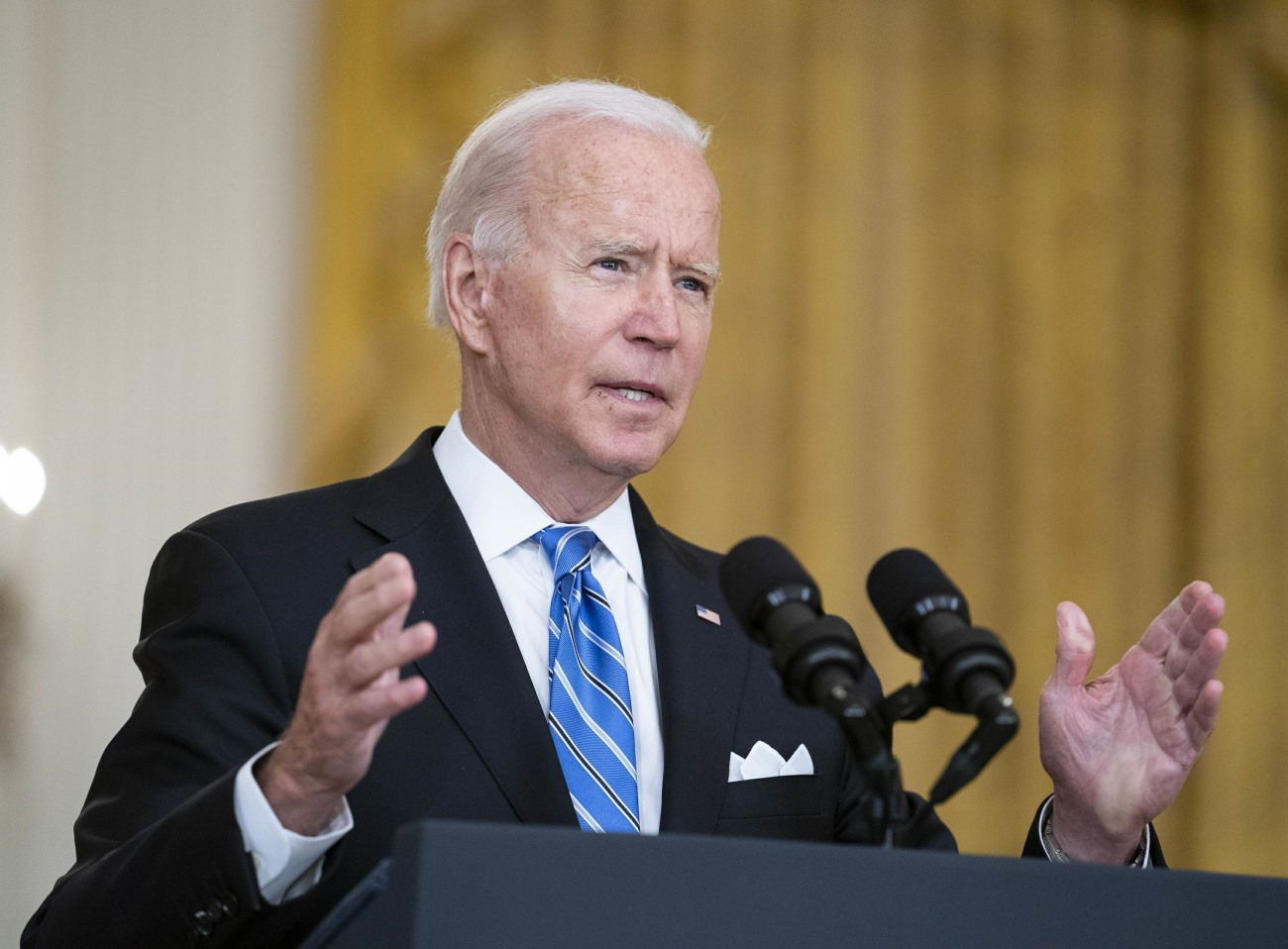 I never knew this was a thing, but apparently presidents get to appoint political hacks to military "policy boards." While he was in office, Donald Trump ended up tossing a bunch of qualified people and he replaced them with political hacks like Sean Spicer and Kellyanne Conway. Trump was truly on a tear in his last months, packing the military advisory boards with MAGA jackasses. It was so bad that the Pentagon actually shut down their advisory boards temporarily, then restarted them under the Biden administration. Still, the dumbasses were still technically board members and they were sitting there like a ticking time bomb. So now President Biden has told all the MAGAts to GTFO or he'll personally fire them.
The Biden administration has told 11 officials appointed to military service academy advisory boards by former President Donald Trump to resign or be dismissed, a source familiar with the situation tells CNN's KFile. The officials asked to resign include prominent former Trump officials like former White House press secretary Sean Spicer, former senior counselor to the President Kellyanne Conway and former national security adviser H.R. McMaster. They were appointed to the advisory boards of the Naval Academy, Air Force Academy and West Point respectively.

White House press secretary Jen Psaki on Wednesday afternoon confirmed the request had been made: "The President's objective is what any president's objective is — to ensure you have nominees and people serving on these boards who are qualified to serve on them and who are aligned with your values. And so yes, that was an ask that was made…. I will let others evaluate whether they think Kellyanne Conway and Sean Spicer and others were qualified, or not political, to serve on these boards, but the President's qualification requirements are not your party registration, they are whether you're qualified to serve and whether you're aligned with the values of this administration."

Other more prominent names include ​​Heidi Stirrup, the former White House liaison to the Justice Department who was banned from entering the building after she attempted to access sensitive information about possible election fraud in December 2020, and retired Col. Douglas Macgregor, a former ambassador pick and Pentagon official with a history of controversial comments. The duo were appointed to the boards of the Air Force Academy and West Point.
Board members typically serve three-year terms, which is what many of these a–holes are clinging to, the idea that they have to serve out their three-year term. Some of them are saying that they refuse to resign… which just means that Biden will fire them. I think he gave them to 6 pm yesterday, so they're already technically fired. LOLZ.
Kellyanne Conway posted her refusal to resign on Twitter and everyone pointed out that she violated the Hatch Act and that she's just generally a lying scumbag. Imagine calling President Biden "petty" after your former employer sent armed insurrectionists to murder the Vice President, the Speaker of the House and members of Congress.
President Biden, I'm not resigning, but you should. pic.twitter.com/HuRYM4bLYP

— Kellyanne Conway (@KellyannePolls) September 8, 2021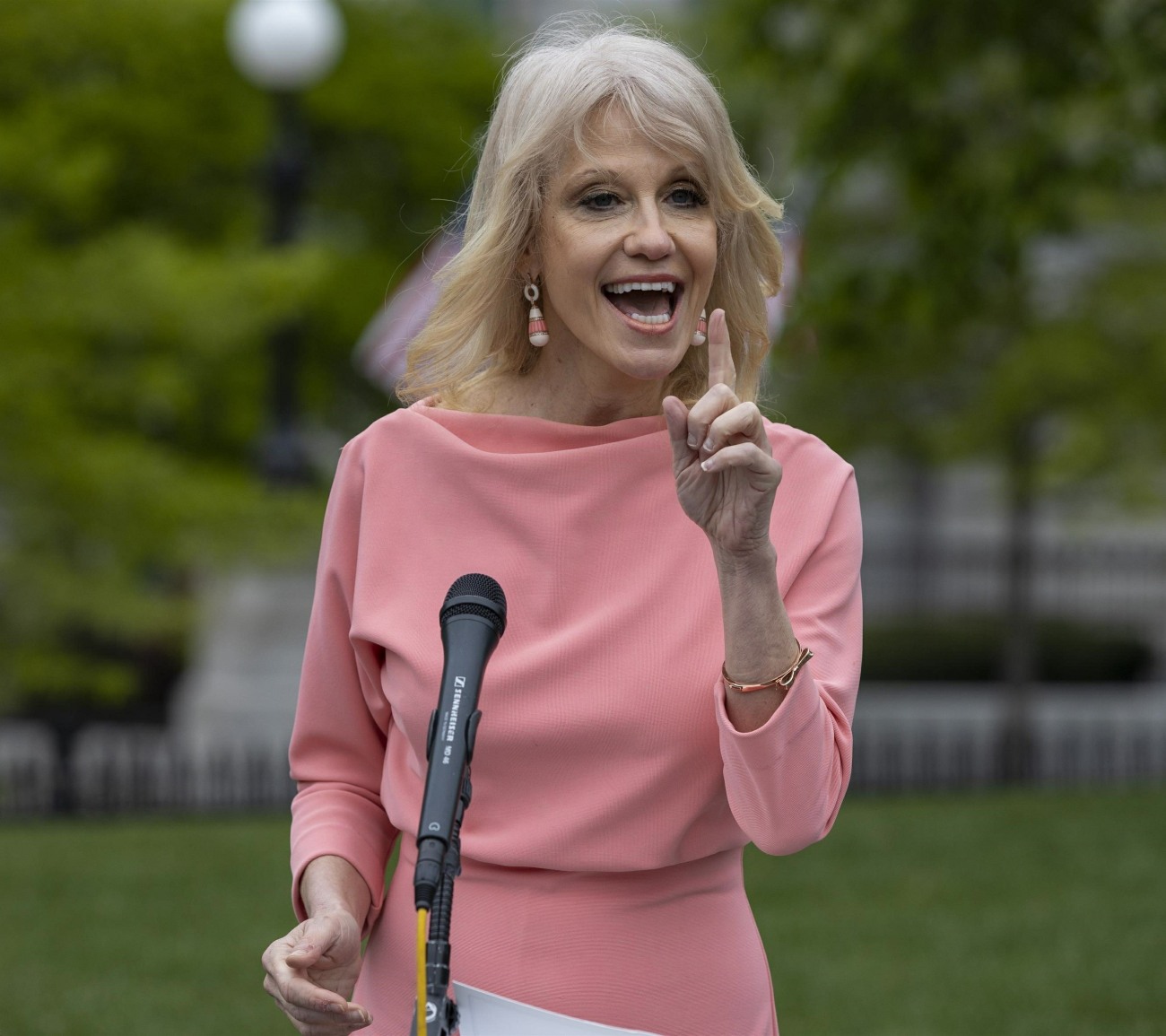 Photos courtesy of Backgrid.