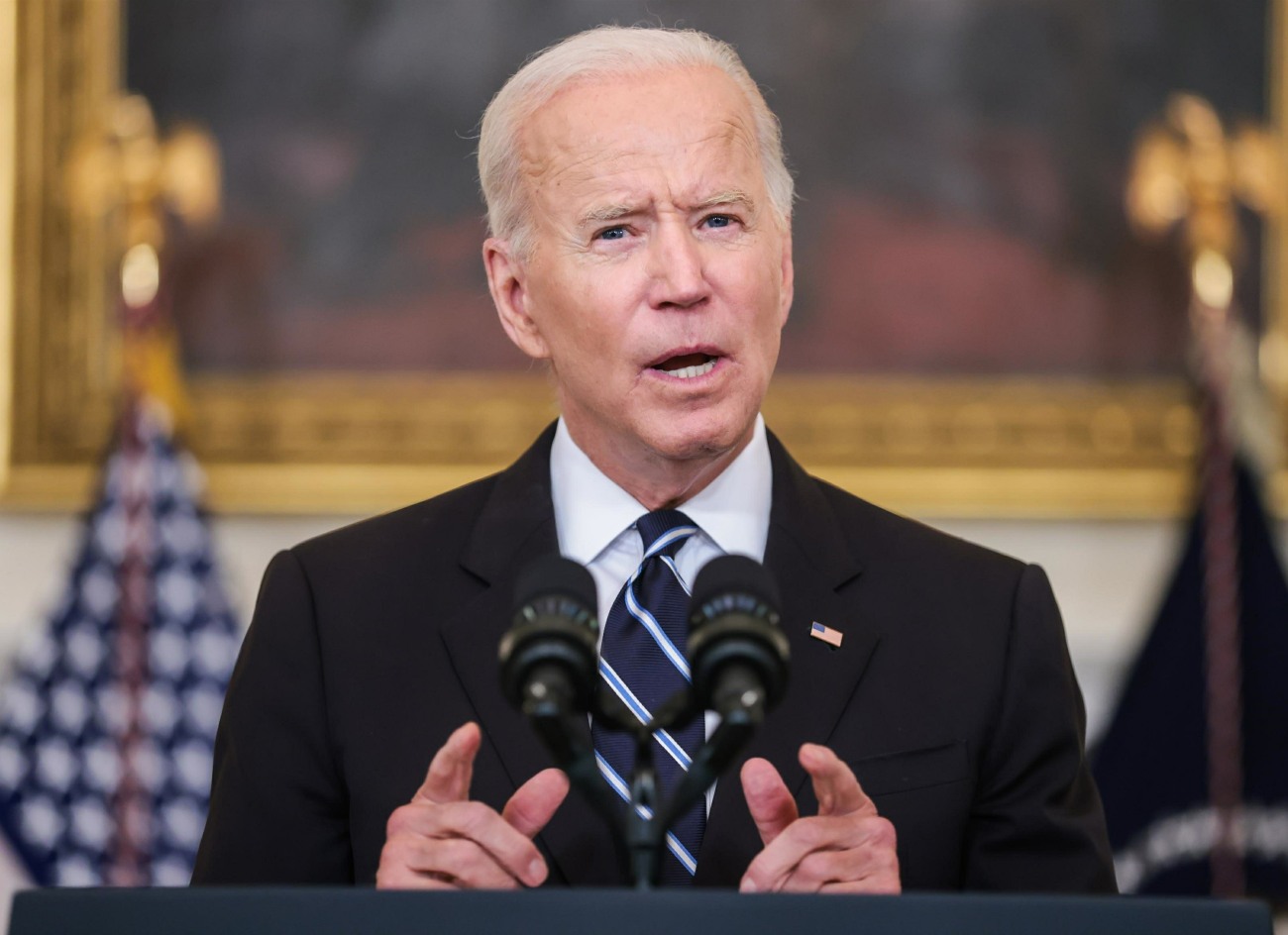 President Biden is at his best when he is in Annoyed Grandpa Mode. That's what happened yesterday, when Pres. Biden gave yet another state-of-the-pandemic speech. The purpose of the speech was to announce a series of vaccine mandates across the country, and the reason for this is because Grandpa Joe is sick and tired of all of this malarkey and all of these anti-vaxx shenanigans. America has needed broader vaccine mandates for months now. I understand why the Biden administration has been hesitant to go harder though – the goal was vaccination by persuasion. Now all of the persuadable people have been vaccinated and there is still a significant (small and loud, but significant) percentage of the population who just want to die unvaccinated in a hospital bed to own the libs. So President Biden is making it harder for them to do that.
President Biden announced sweeping new coronavirus vaccine mandates Thursday designed to affect tens of millions of Americans, ordering all businesses with more than 100 employees to require their workers to be immunized or face weekly testing. Biden also said that he would require most health-care facilities that accept Medicare or Medicaid funding to vaccinate their employees, which the White House believes will cover 50,000 locations.

And the president signed an executive order compelling all federal employees to get vaccinated — without an option for those who prefer to be regularly tested instead — in an effort to create a model he hopes state governments will embrace. He is also ordering all staffers in Head Start programs, along with Defense Department and federally operated schools for Native Americans, to be vaccinated.

"We're in a tough stretch, and it could last for a while," Biden said in an address from the White House. He added, "What makes it incredibly more frustrating is we have the tools to combat covid-19, and a distinct minority of Americans, supported by a distinct minority of elected officials, are keeping us from turning the corner."

Biden adopted a newly antagonistic tone toward the unvaccinated Thursday, underlining his shift from cajoling to coercion as he placed blame on those still refusing to get shots for harming other Americans. "We've been patient, but our patience is wearing thin," Biden said. "And your refusal has cost all of us."
A "newly antagonistic tone" = inject THAT into my veins. Antagonistic grandpa is mad as hell with your anti-vaxx shenanigans. Anyway, to all of the people whining about how Biden promised to never do vaccine mandates… y'all are the reason why the Biden administration had to change strategy. Too many people adopted this attitude of "I'm not going to get the vaccine until I'm ordered to/it becomes mandated" and look where we are.
Oh, and people were BIG MAD that Biden mentioned that Fox News mandated vaccinations months ago. Apparently, Fox News viewers were shook that their favorite anti-vaxx Fox News personalities were secretly vaccinated months ago and everything they've heard on that channel is one big lie.
Biden: Some of the biggest companies are already requiring this… even Fox News pic.twitter.com/rHQ74iRhCm

— Acyn (@Acyn) September 9, 2021
perhaps Joe Biden should use national addresses to reveal more things to Fox News viewers that Fox News will not tell them https://t.co/y6cXttOkGi

— Timothy Burke (@bubbaprog) September 9, 2021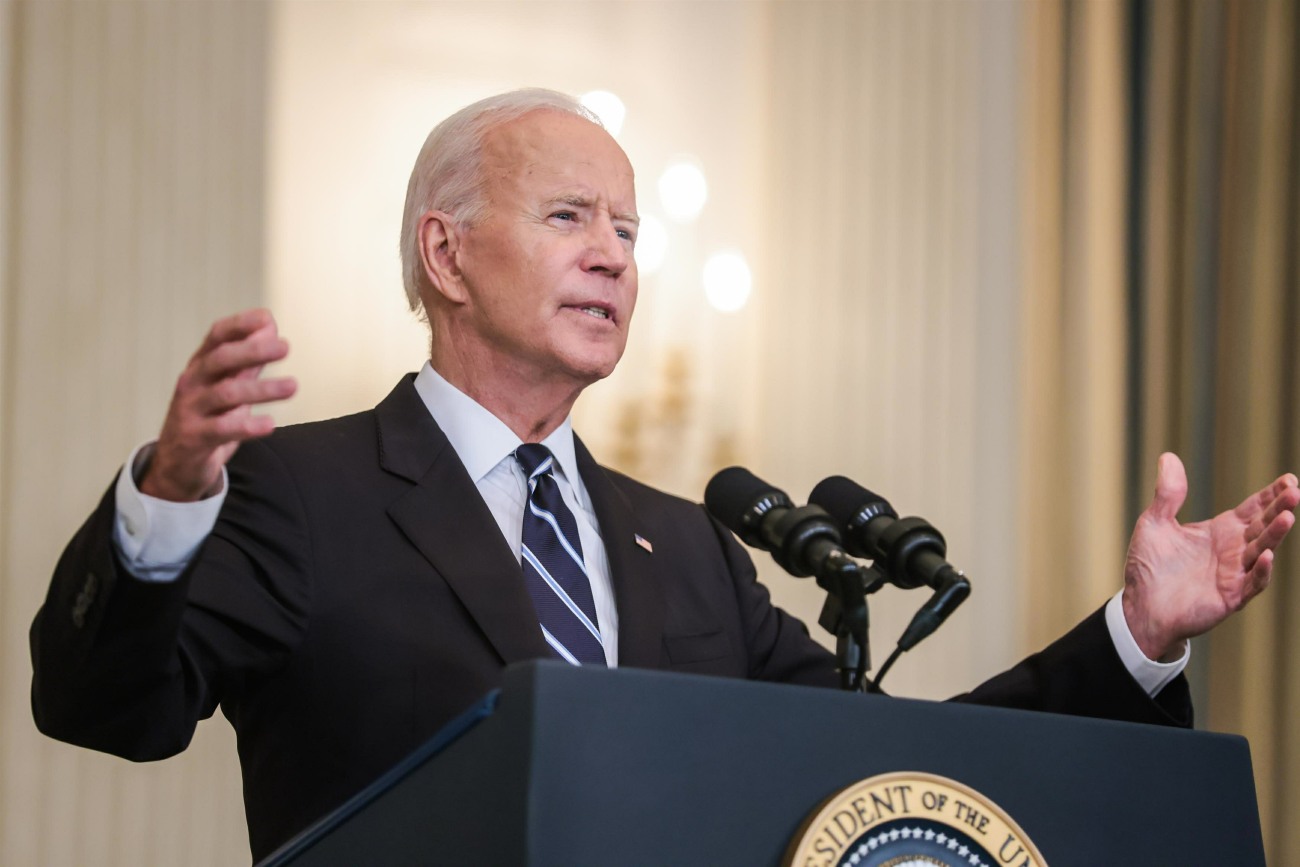 Photos courtesy of Backgrid.