Embed from Getty Images
There were a lot of women in Iris van Herpen at last night's Met Gala. I know Iris's work from past Met Galas, it's very recognizable and brings art, architecture and fashion together in striking way For Iris's gowns, this look seems familiar, but Grimes is the one to wear it. She very happily showed off her sword, which is made from recycled guns, to Ilana Glazer. She also carried a book-like accessory, which had accordion pages inside. Iris is a Dutch designer, but Grimes explained that her look was inspired by the book Dune, which was written by an American. She also said she's Canadian and really wants a green card. I loved her matching mask and wish more celebrities would have done that.
Check out her hair and boots. This is wacky as hell and I love it. The mask does go with the Dune theme, but the elf ears not so much. Thankfully Elon Musk did not seem to be there with her, although I could be wrong.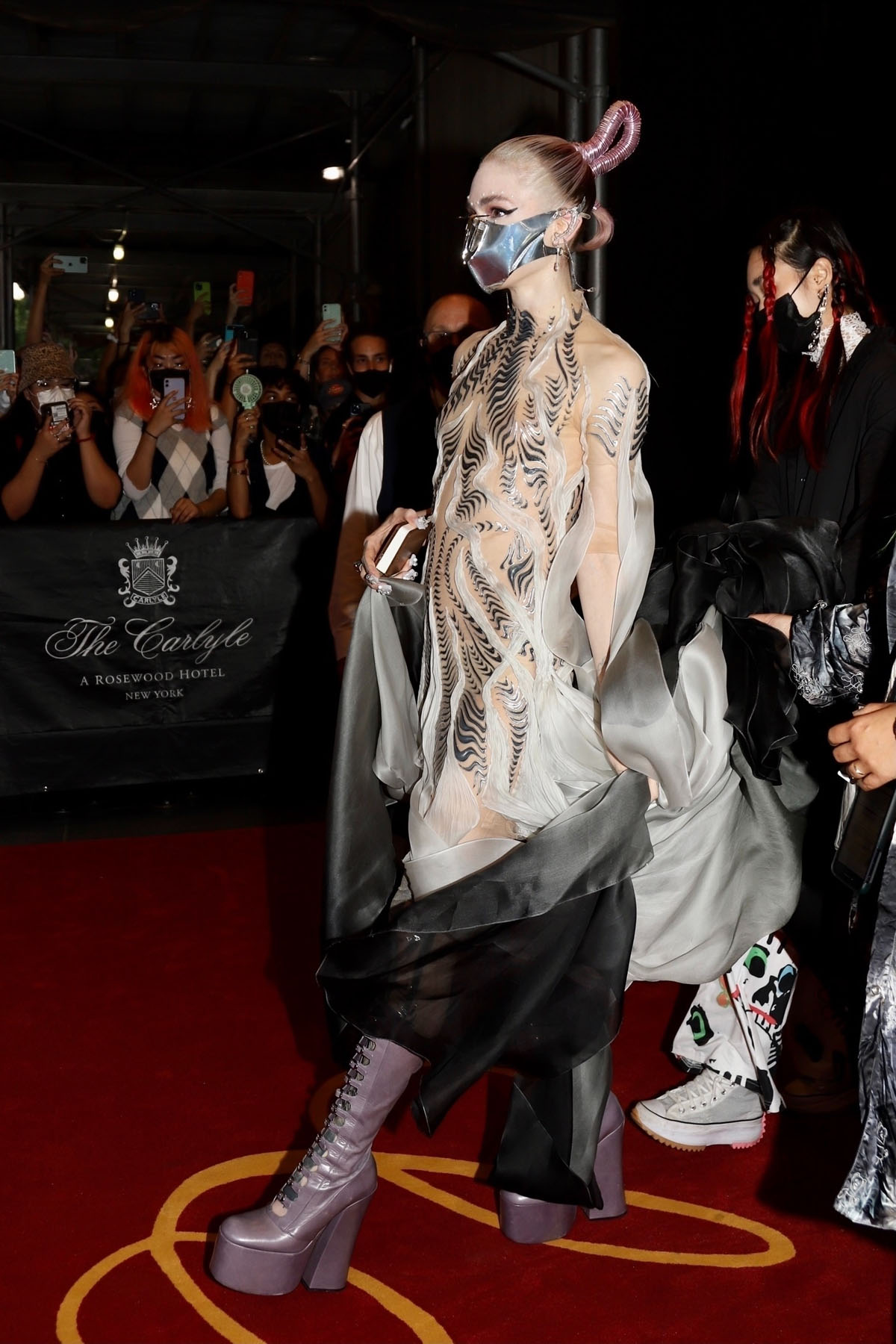 Gabrielle Union was also in van Herpen, in this architectural gown that she said represented "change." This took over 1,400 hours to make. The design is astonishing with scales that look like a combination of a lizard and a fish. I'm not sure how this fits the theme, but with a result like this I don't care too much.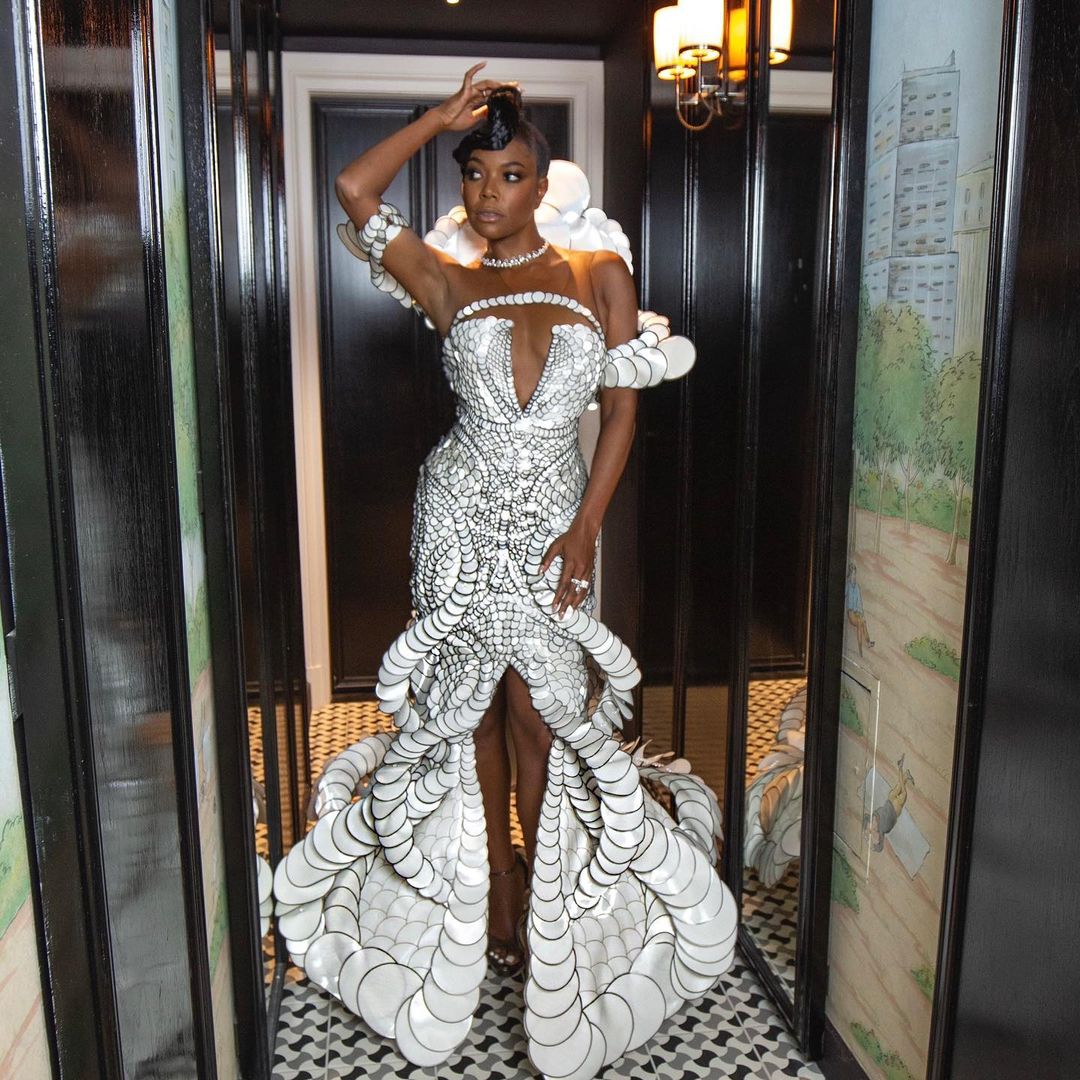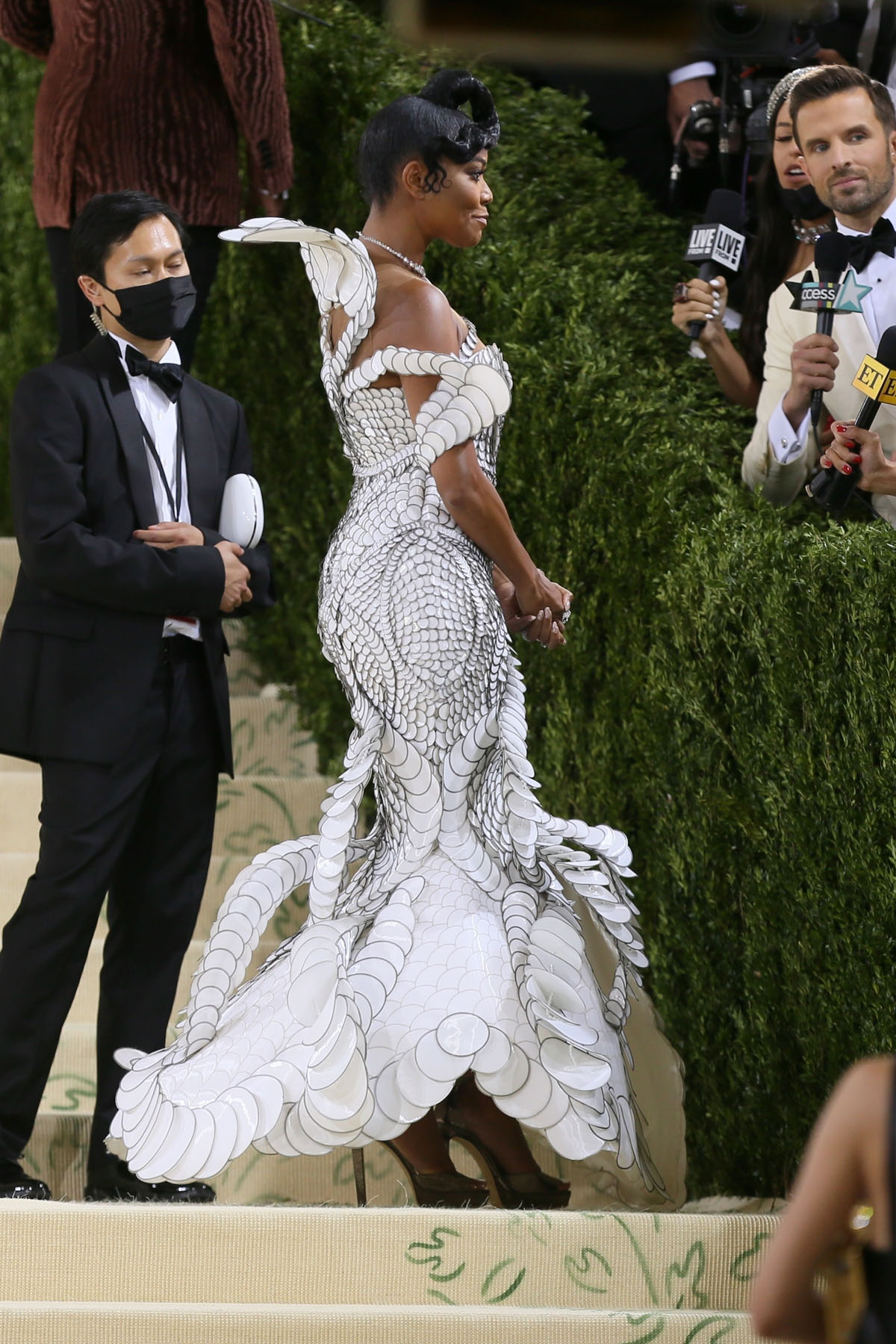 Tessa Thompson has one of the less successful van Herpen looks. At one point she was wearing a cowboy hat that was so high on her head it looked Photoshopped on.
Hailee Steinfeld looked like some kind of snow fairy in van Herpen. She also looked completely different and I didn't recognize her at first. I think it's the eyebrows and blonde hair. She is a true chameleon.
Finally here's Winnie Harlow in a van Herpen catsuit. I love the cape, which she used to dramatic effect.