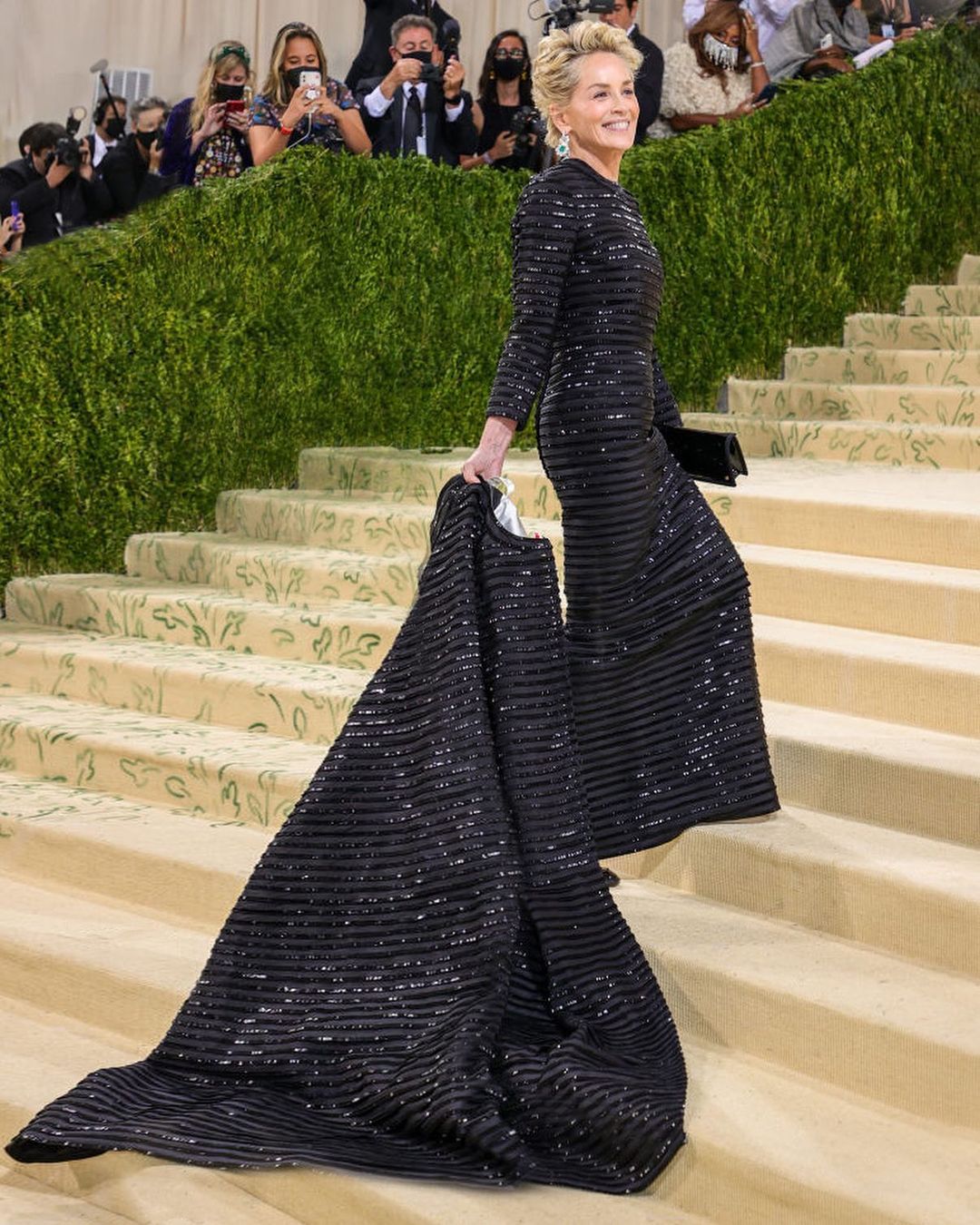 Sharon Stone was in a very staid Thom Browne striped sequin dress and cape. She told Keke Palmer that it was inspired by a dress that Browne's mother owned in the 60s. It does have that classic silhouette and I really like this look. Keke complimented Sharon on her iconic looks and Sharon said those were a credit to the costume designers for her characters. Keke then said that only Sharon could have pulled those off, which was a great save.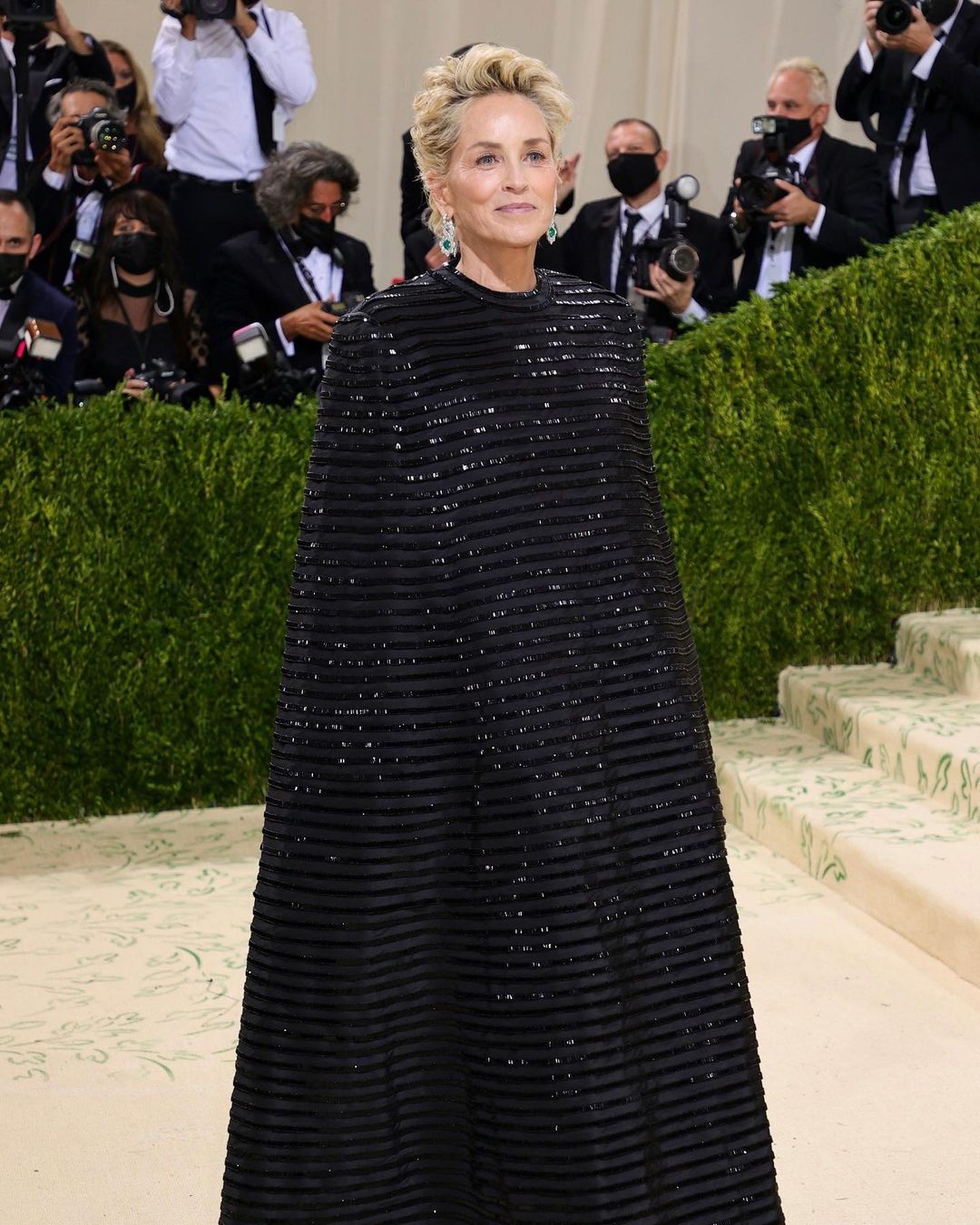 The rest of the celebrities in Thom Brown got the more experimental looks. I really like Amandla Stenberg's black and white corset but the jacket is a bit much. She told Ilana Glazer that her hair was by Vernon Francois and she wanted to make a do-rag out of cornrows.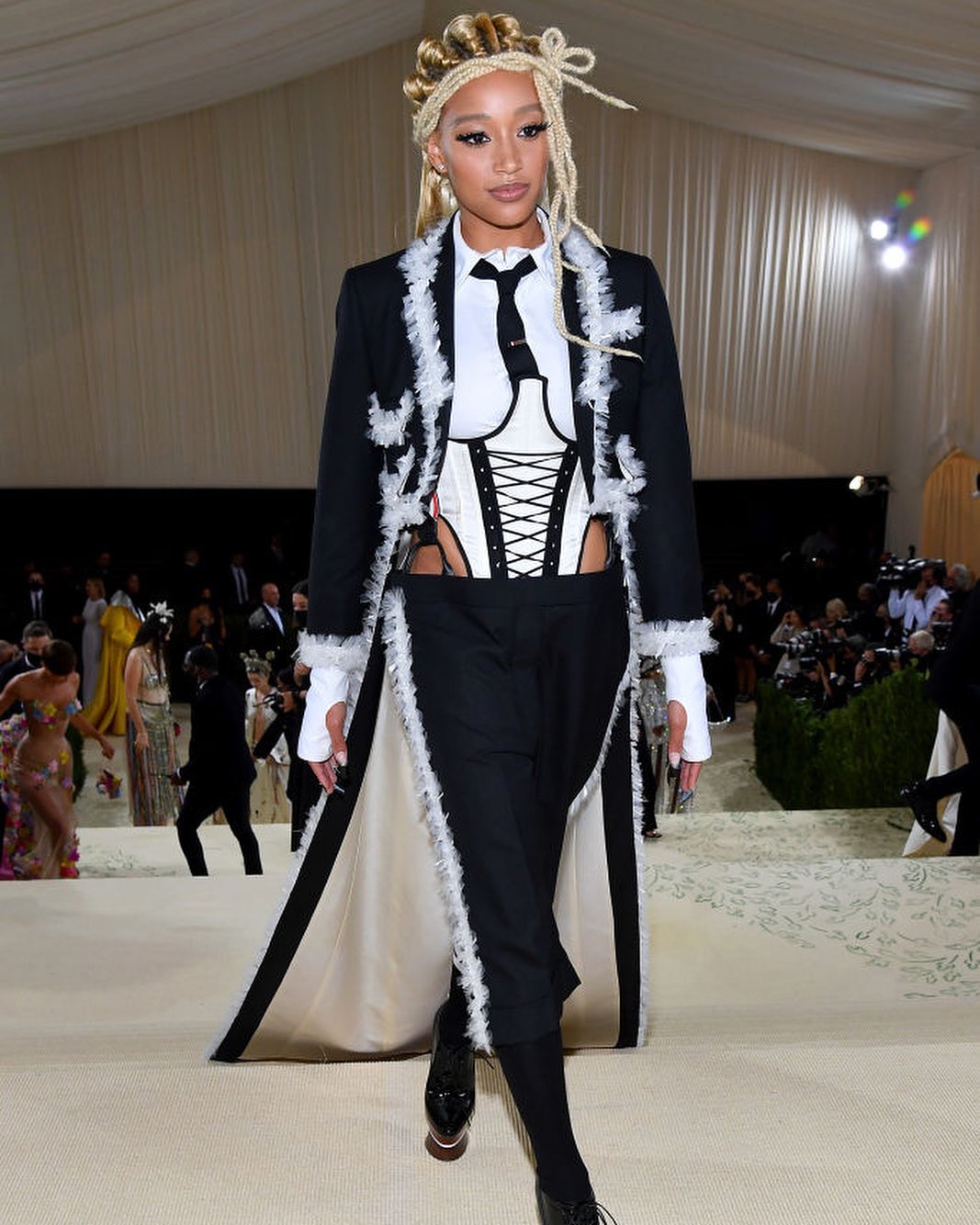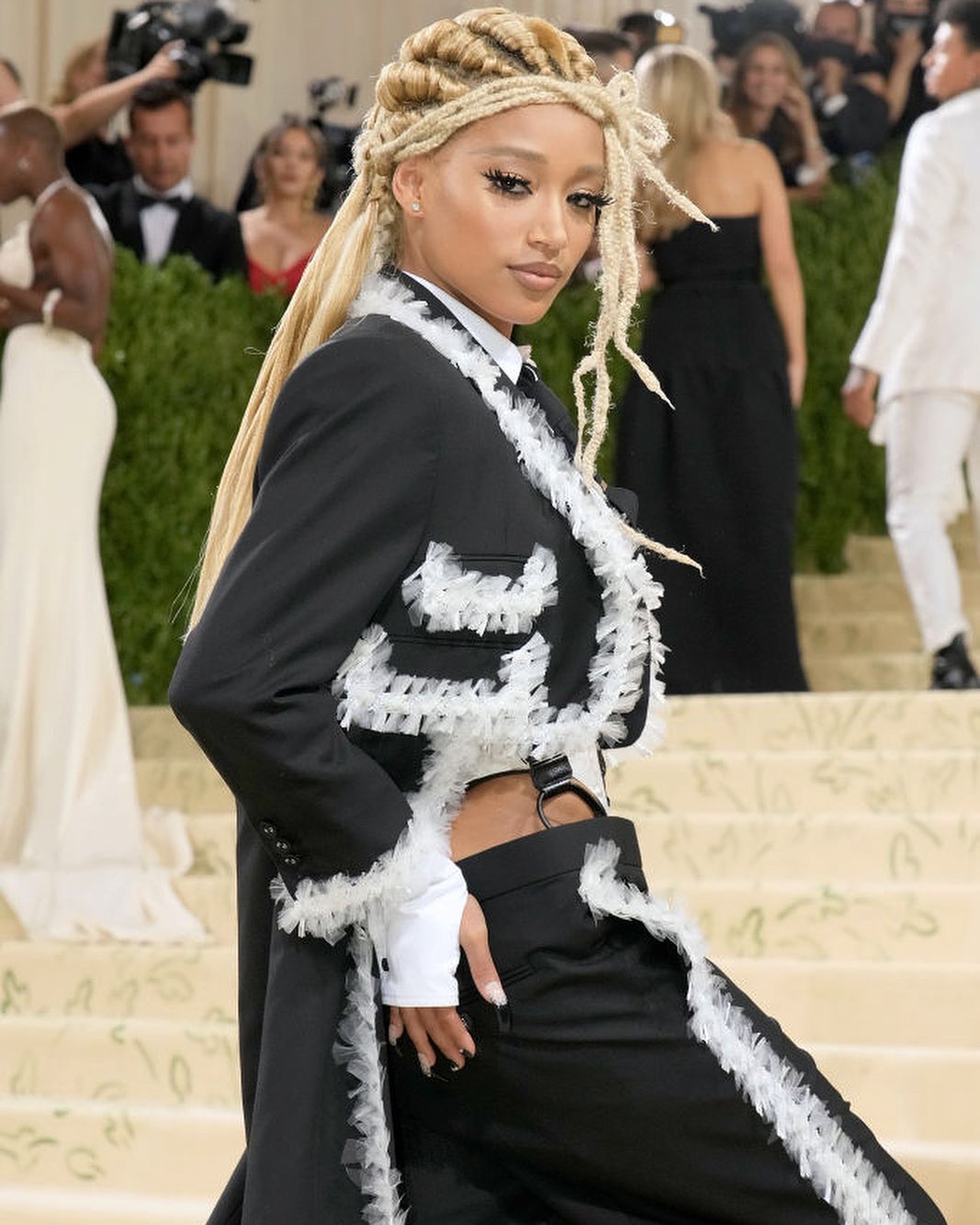 Erykah Badu and Lil Uzi Vert kept showing off their giant purses and it was funny. They were in black layered Thom Browne outfits.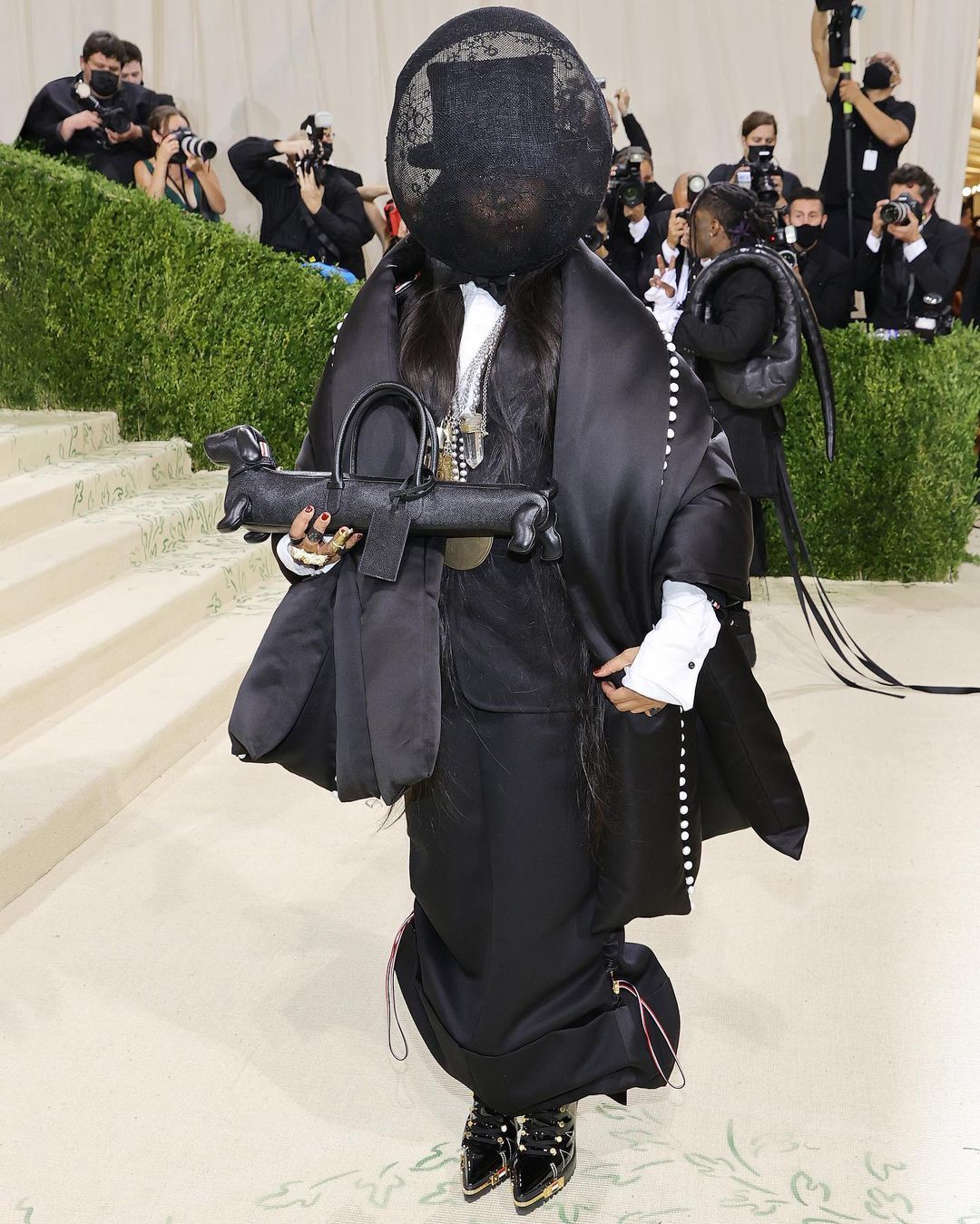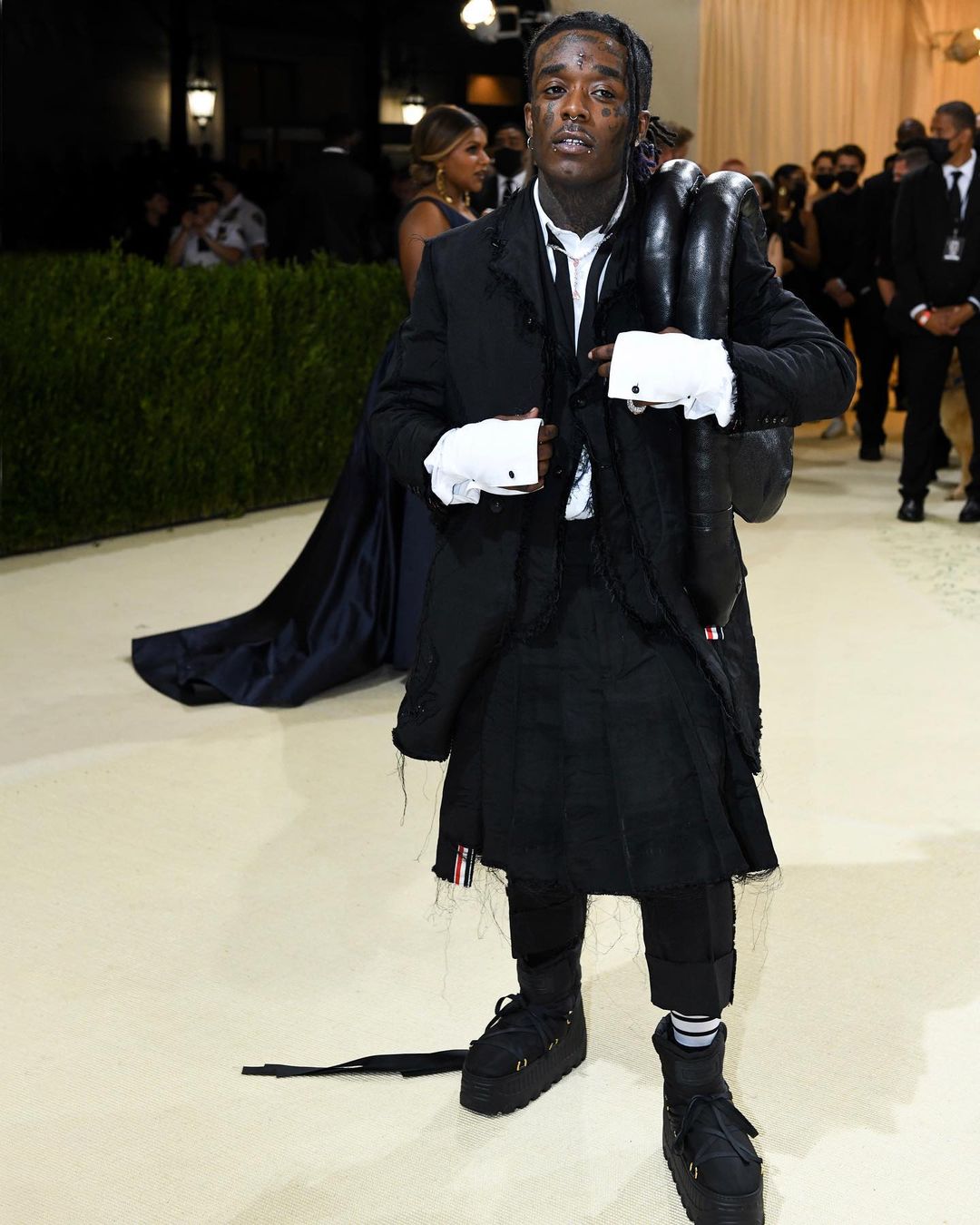 MJ Rodriguez was in a puffy white corset shirt and black skirt. I thought this was interesting and fun.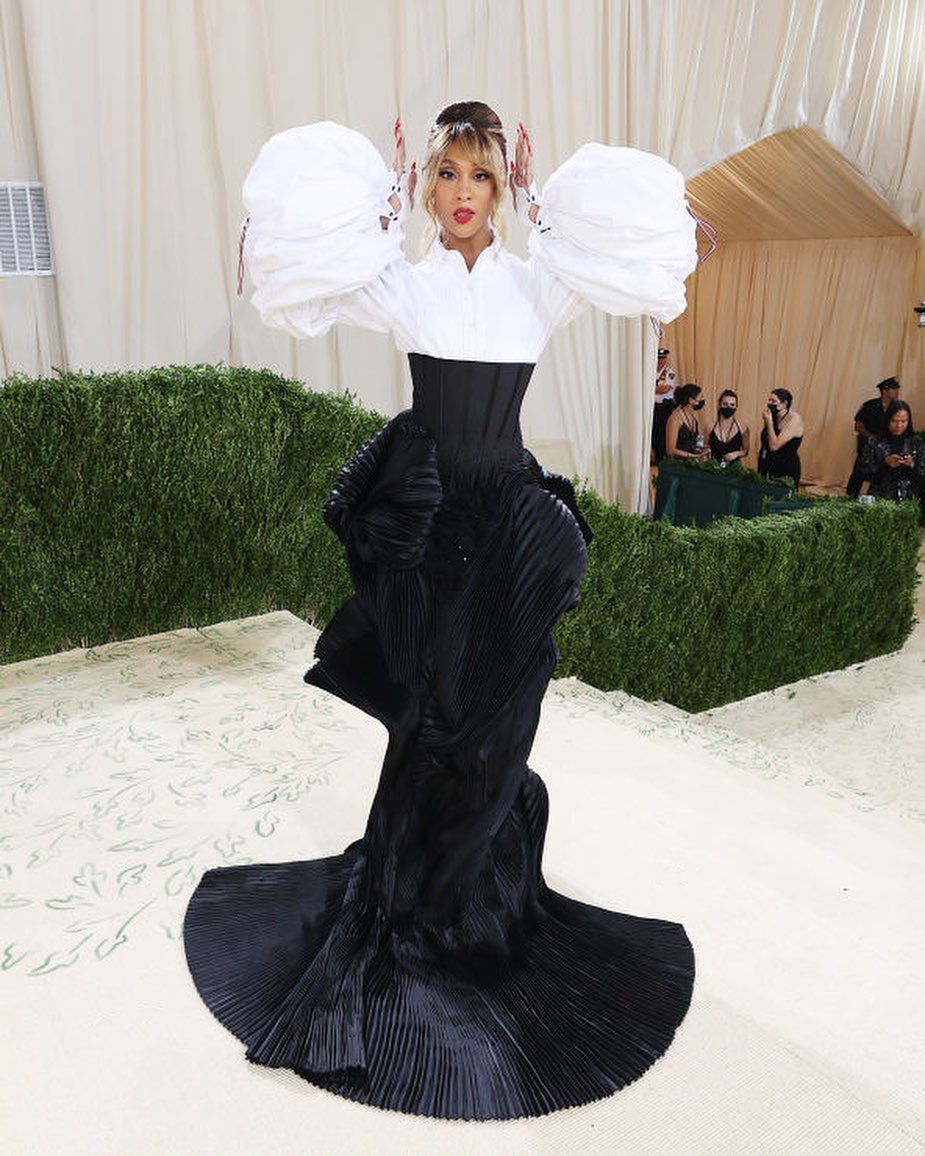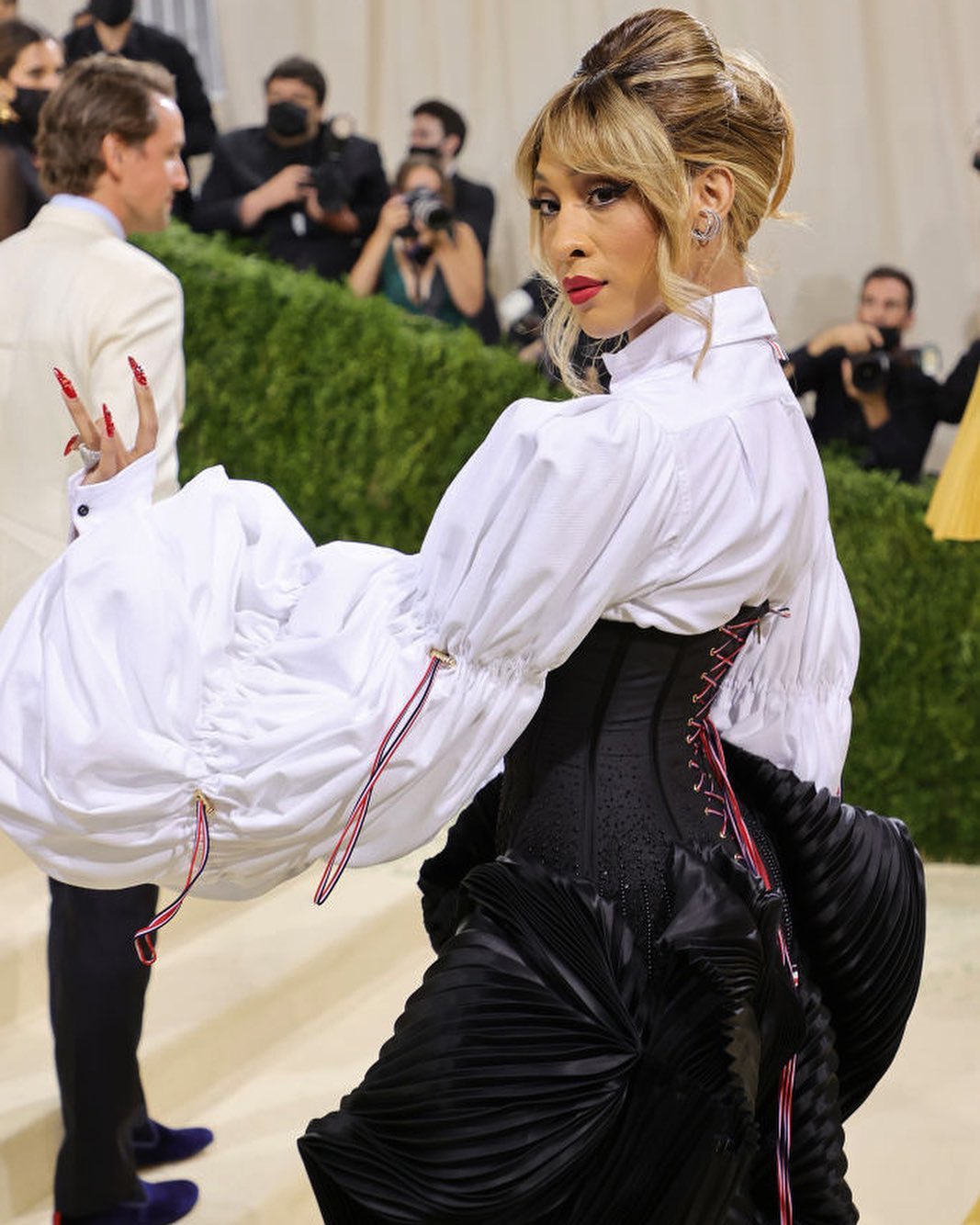 Pete Davidson, Lee Pace and Charles Melton were also in Browne. Melton is so pretty but his outfit is boring.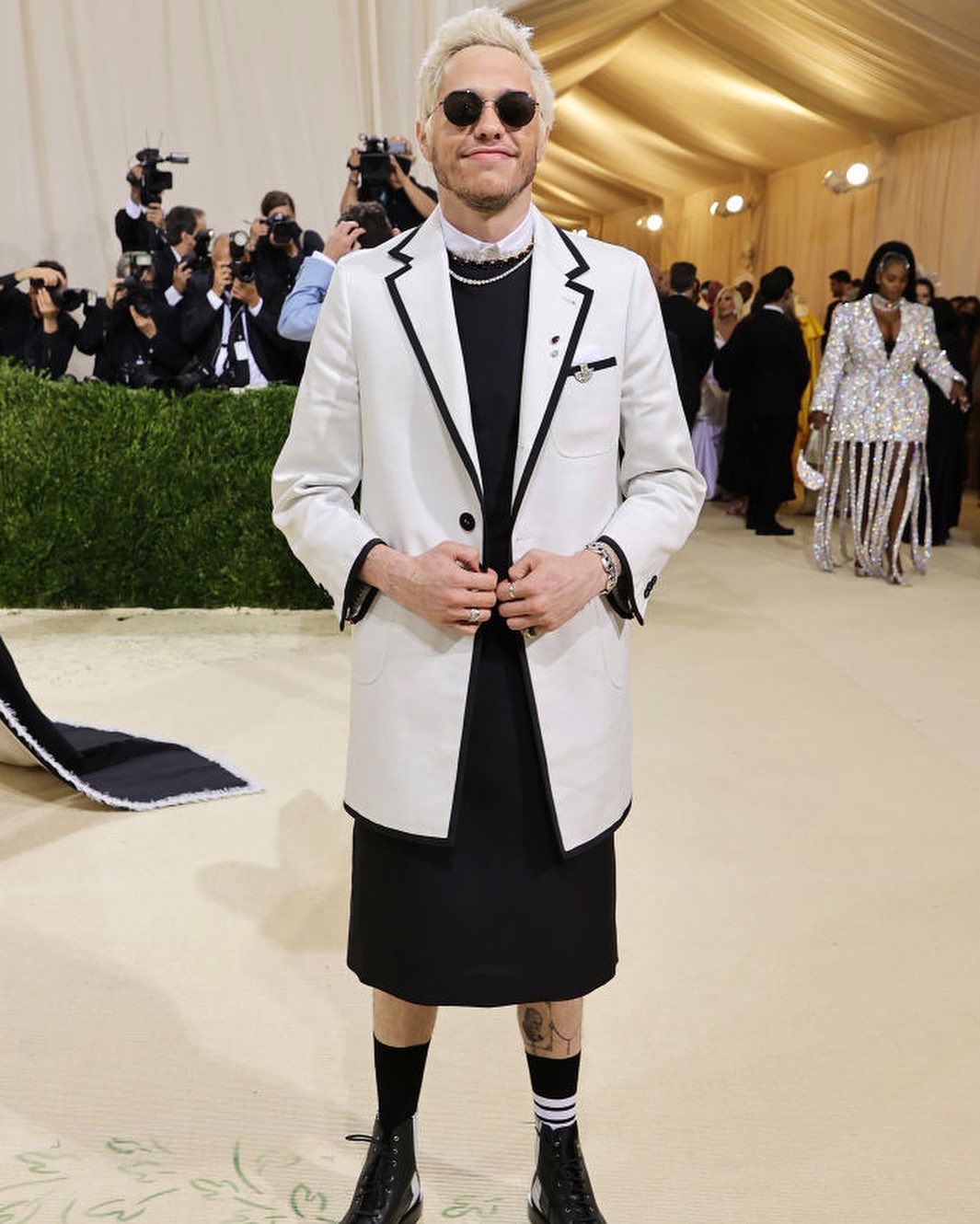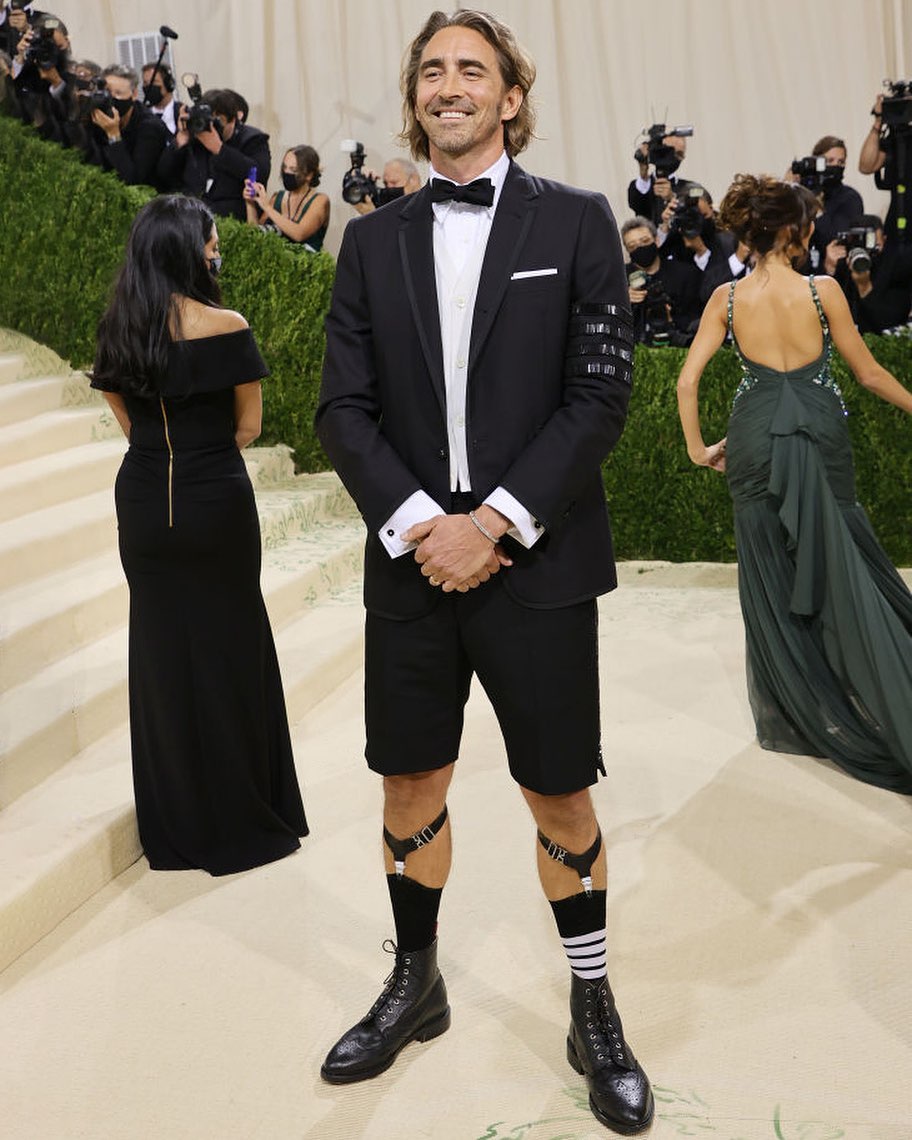 Photos via Instagram and credit Getty