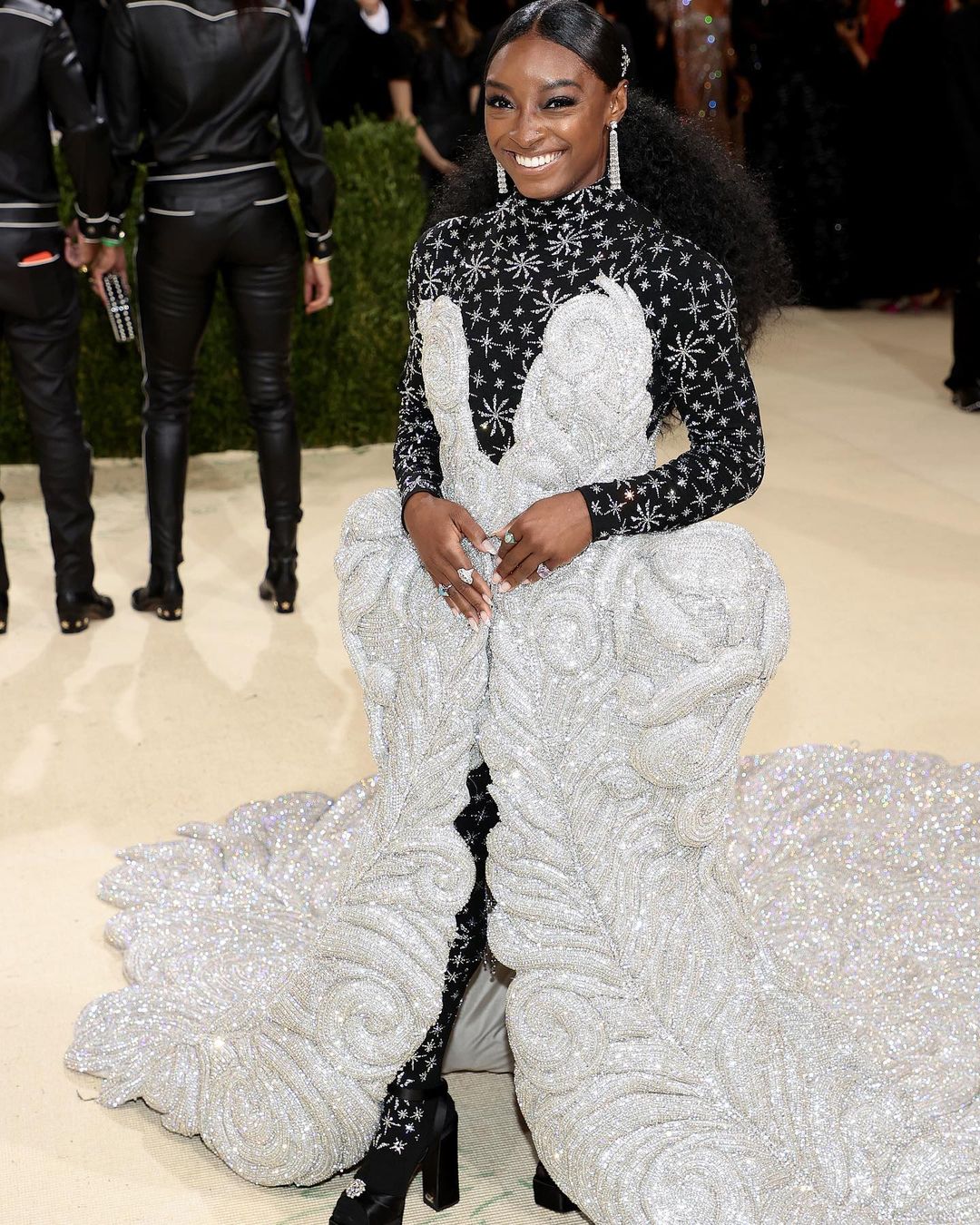 Simone Biles' gown at the Met Gala was a whopping 88 pounds and she had to be helped up the stairs by six men who surrounded her and picked it up as needed. It was designed by Area and her sponsor, the activewear brand Athleta. The look was made up of three separate pieces: a celestrial body suit, a mini dress and a large skirt, and took 100 people over 6,650 hours to make! The inspiration for the gown was Josephine Baker. I liked this gown from the back but thought it was odd looking from the front. You could tell that more than one company made it. The skirt was designed to be detached so Simone could actually move on her own in the outfit.
Precious Lee was also in a heavy Area outfit. She said it weighed about 80 pounds and the inspiration was zoot suits. This is really cool I appreciate what she was going for which this look.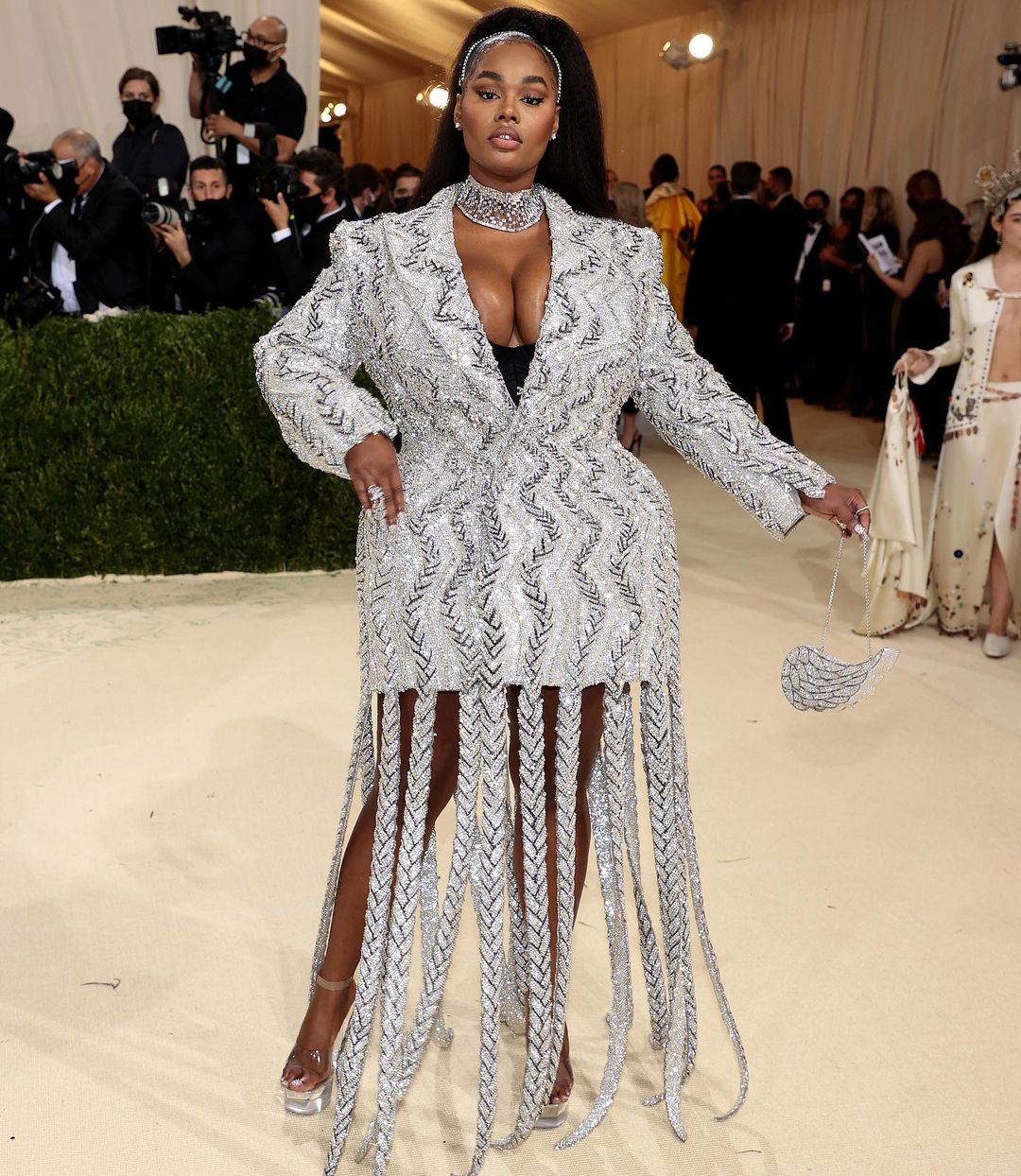 Chloe and Halle Bailey were in Rodarte. They told Keke Palmer that their outfits were designed by sisters, which was cute. Halle's outfit was inspired by Tina Turner!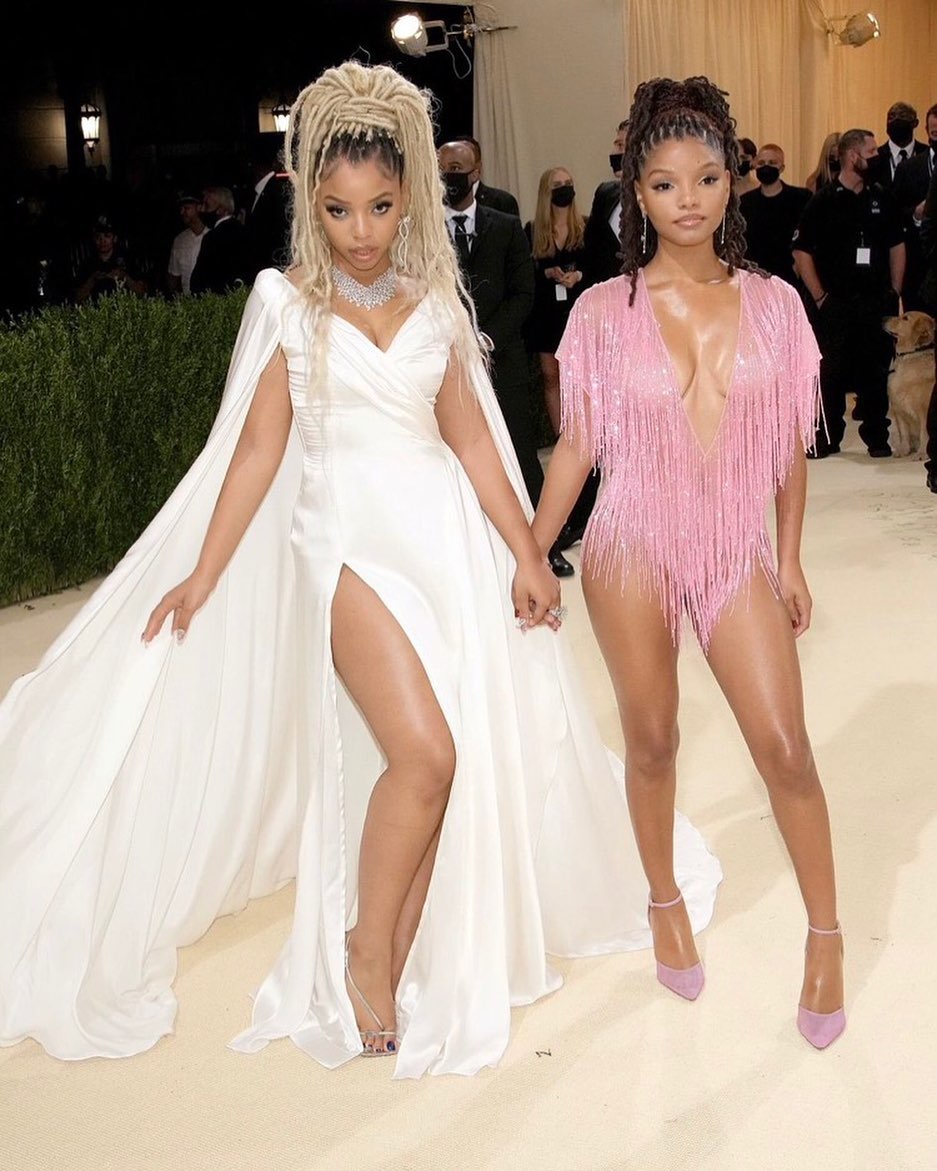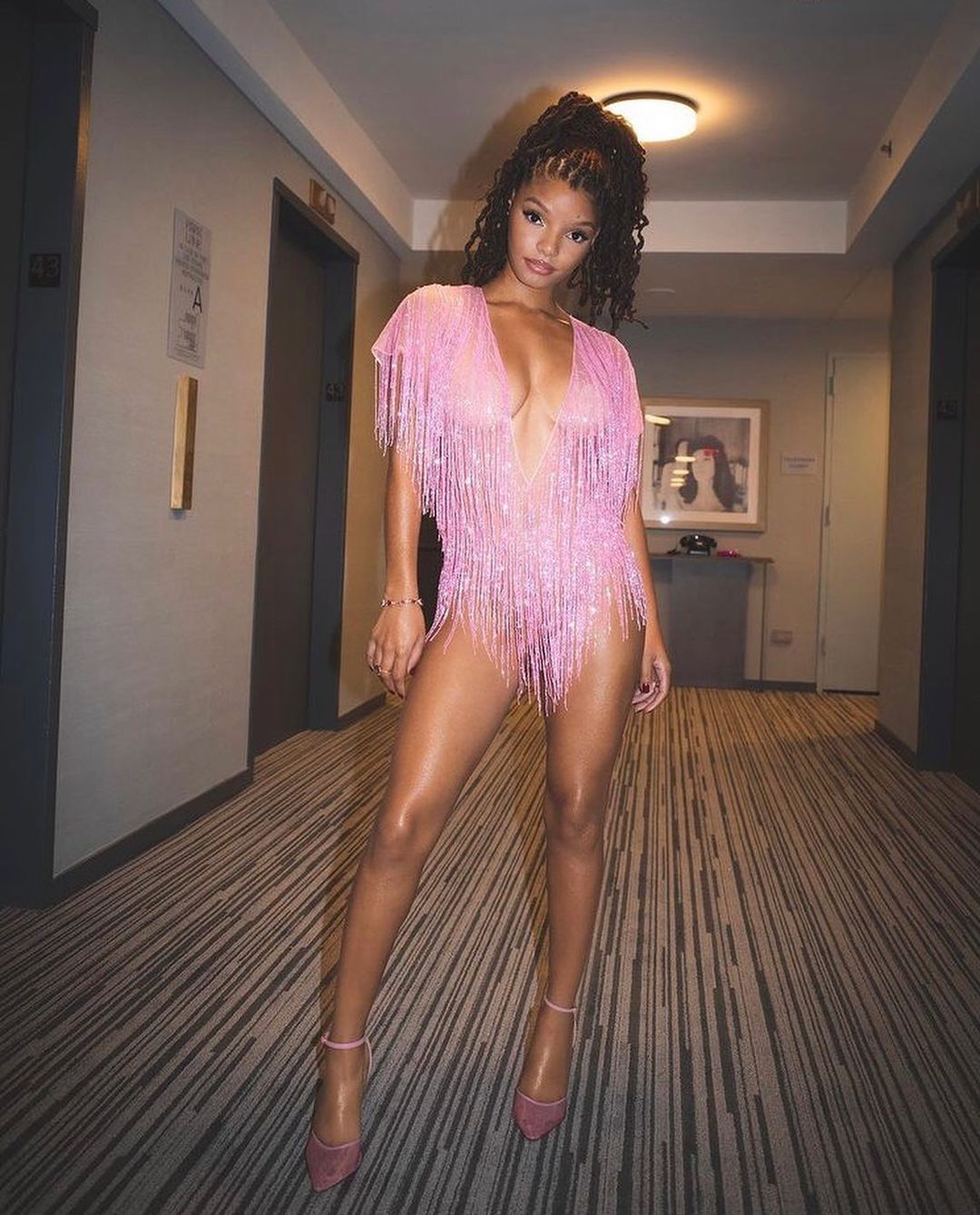 Sha'Carri Richardson was in Theophilio. I love the leather quilted bodice and the tiered fringe skirt. She told Keke that her name is pronounced Sha-Carrie not Sha-Car-ie and Keke got it right after that. I also liked how she explained why she likes to do her hair and makeup before she runs, because it makes her feel prepared and ready.
Embed from Getty Images
photos via Instagram and credit Getty