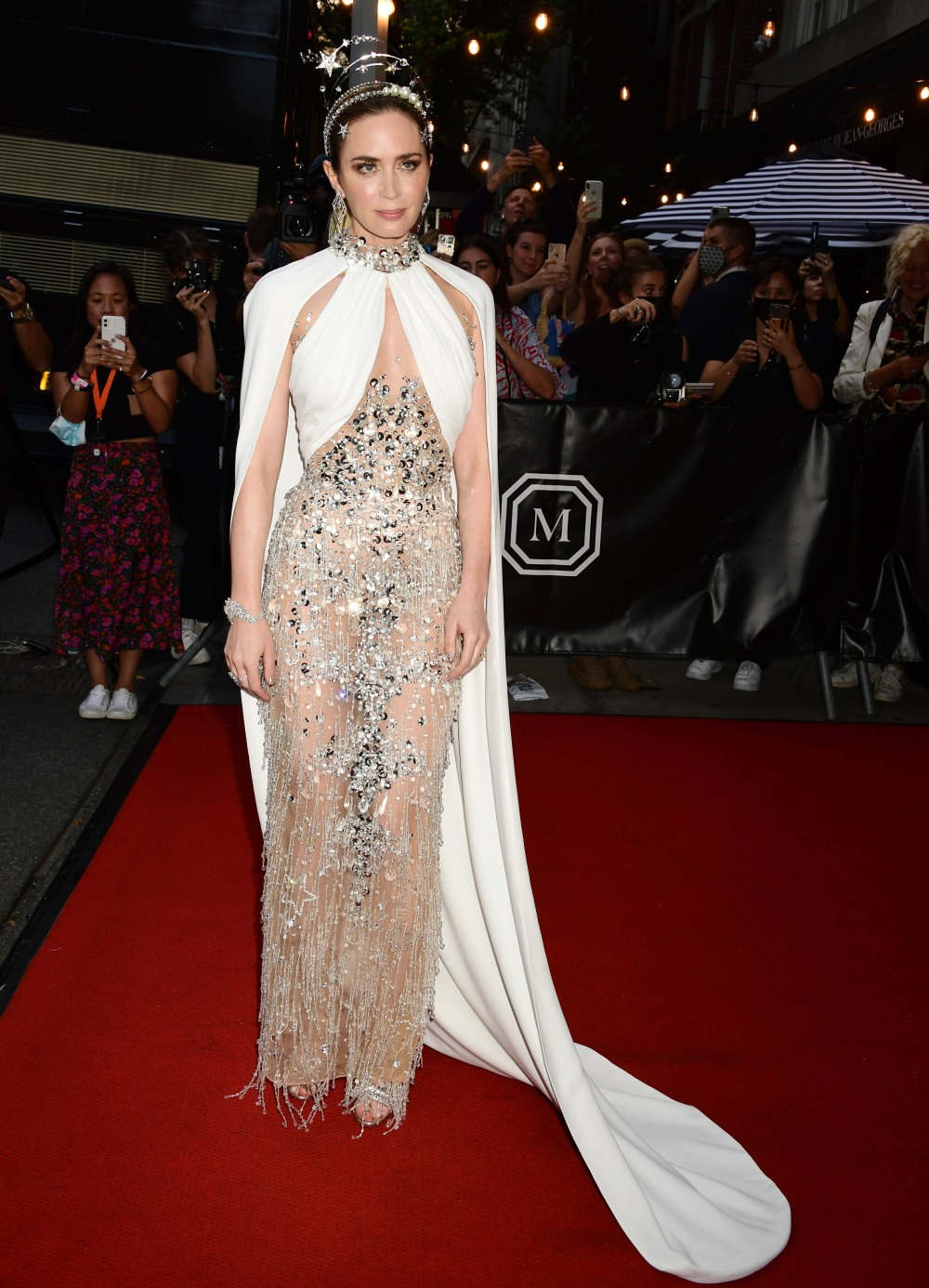 Emily Blunt is an American citizen, even though she has regrets about that. I was hoping that for the America-themed Met Gala, Emily would turn in some British-American, transatlantic, interesting look from a well-known American designer or British designer. Instead she went with Miu Miu? And it's got a built-in cape and it's kind of sparkly, and then she's wearing a headpiece. I think it might be her sartorial take on the Statue of Liberty? Anyway, I did end up liking this.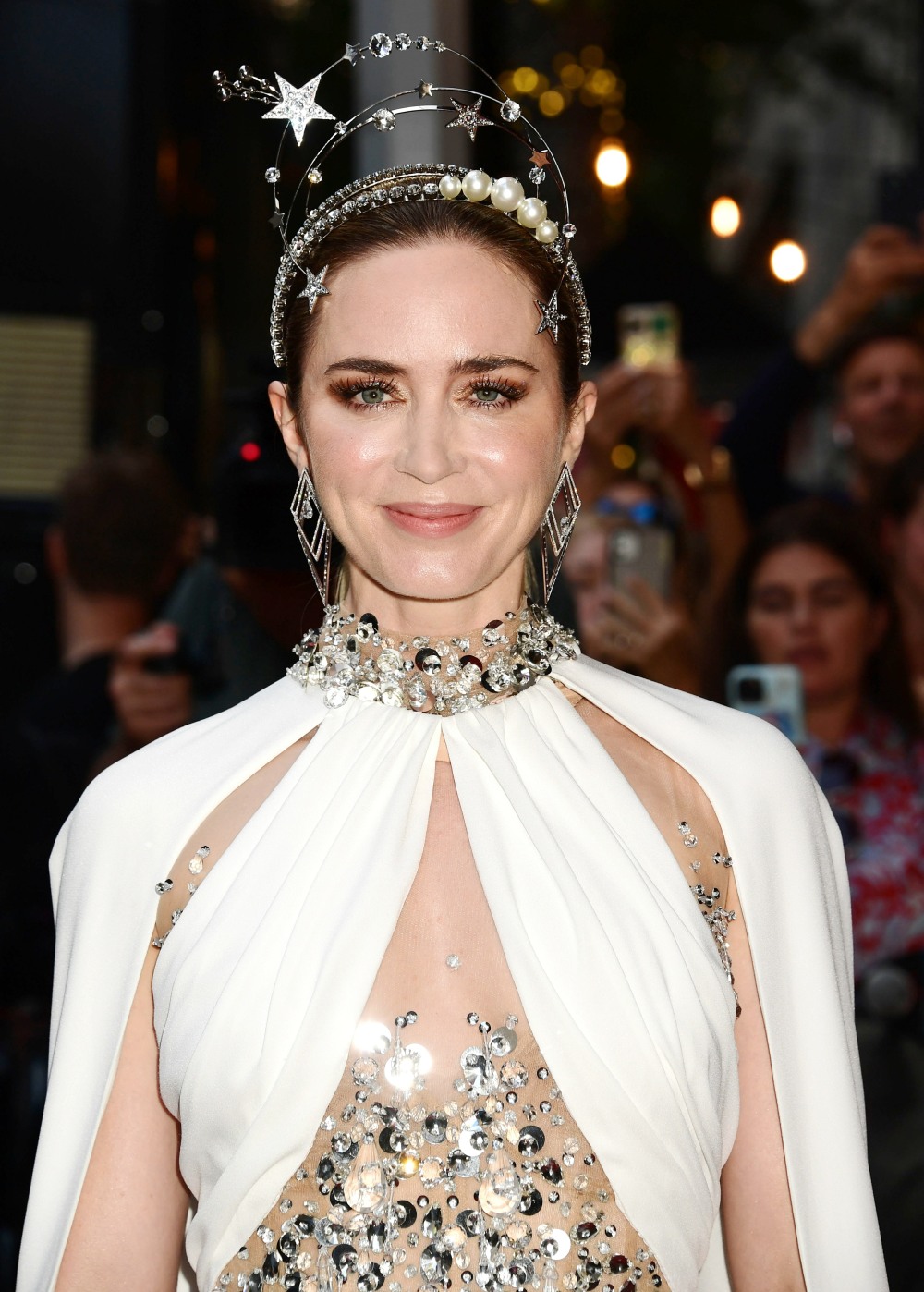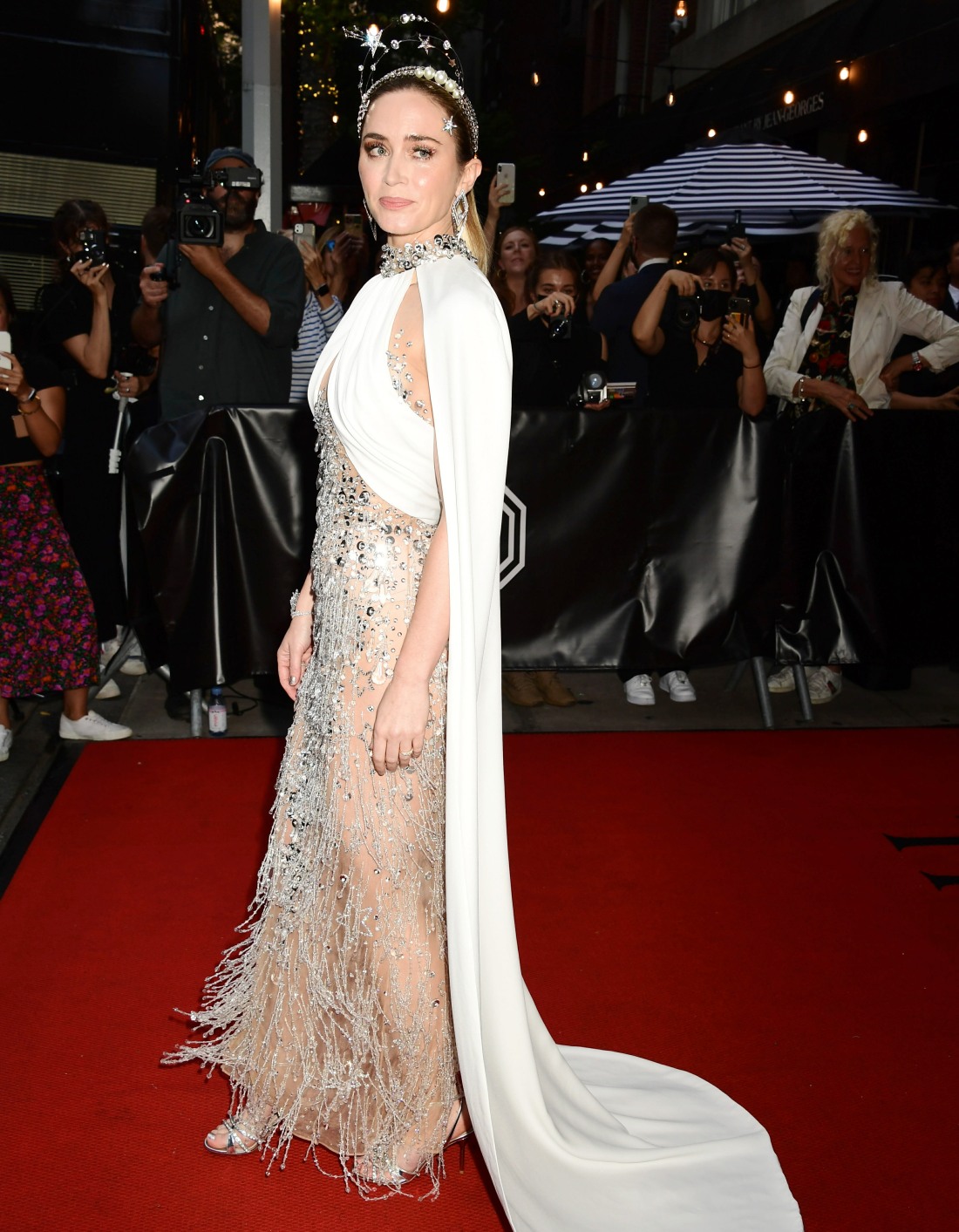 Karlie Kloss wore a very big, architectural Carolina Herrera. She looks okay and she definitely followed the "go big" theme that wasn't actually a theme. I just wish the dress wasn't made of that stiff-looking taffeta! It feels so PROM. That's not her husband Joshua Kushner either, although Joshua has attended the Met Gala with Karlie before.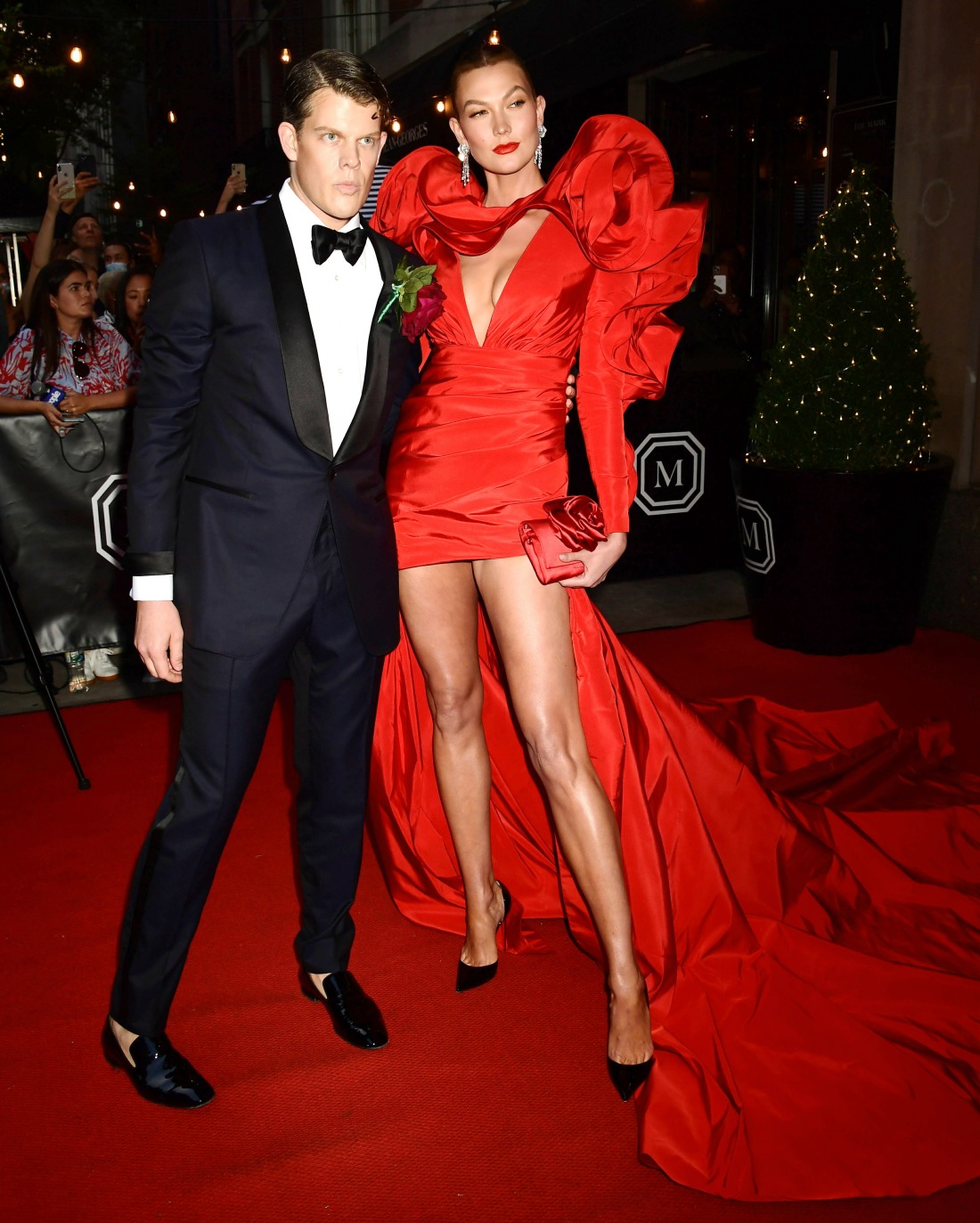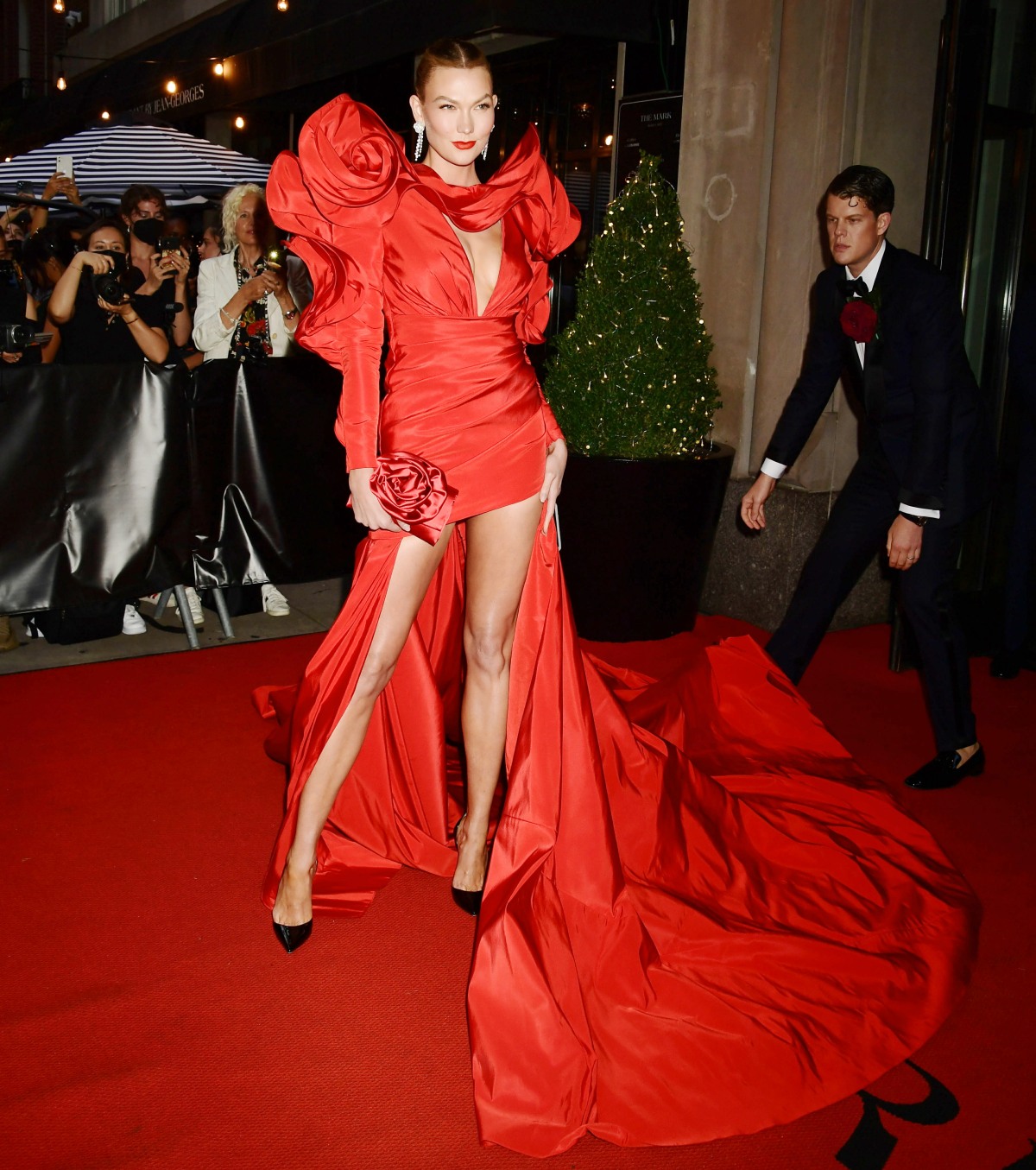 Lorde wore Bode and an elaborate headpiece. This reminded me of those awkward years where Prada was just sewing random sh-t onto their dresses for no reason. I actually thought this was Prada when I first saw it! But no. In any case, it sort of suits Lorde.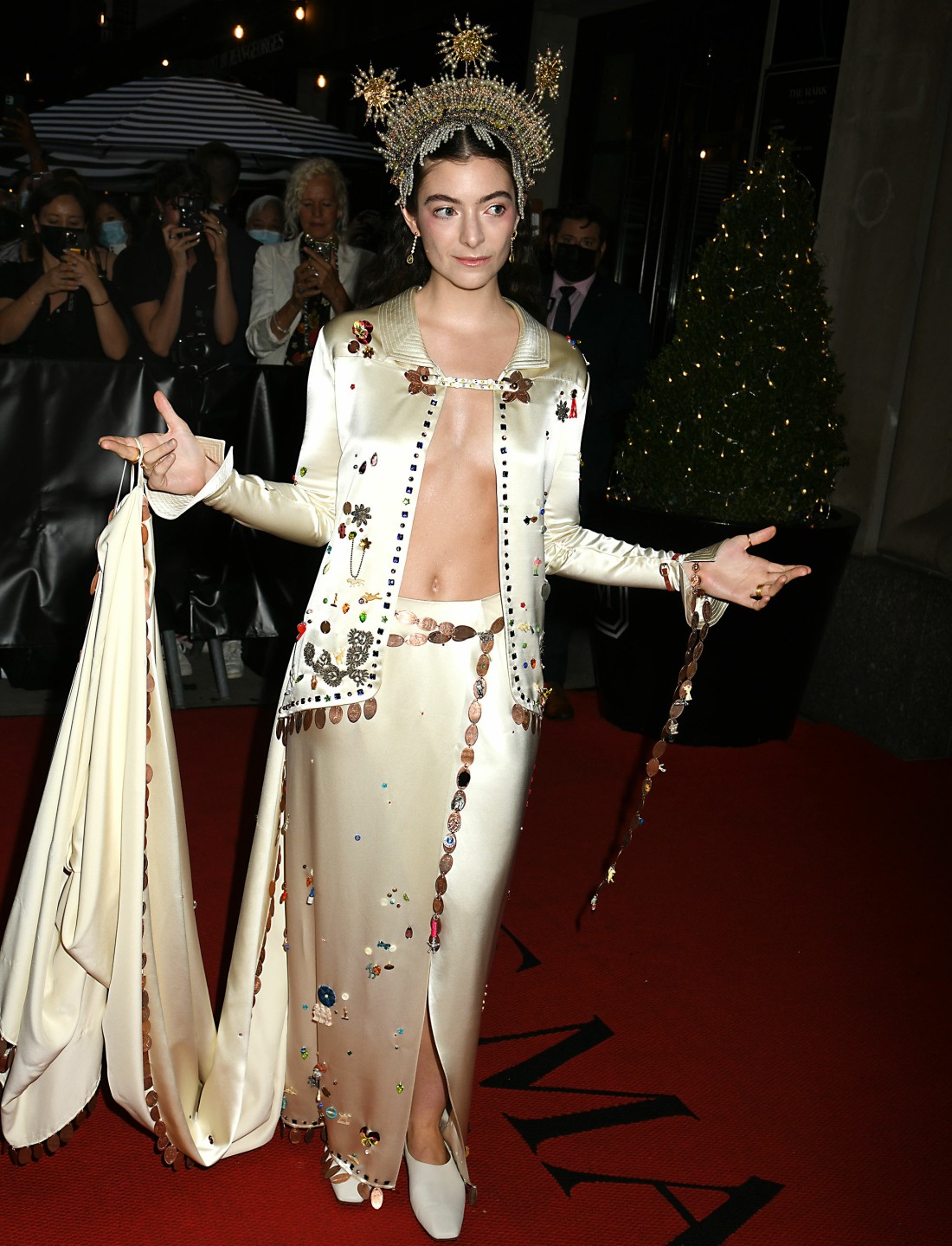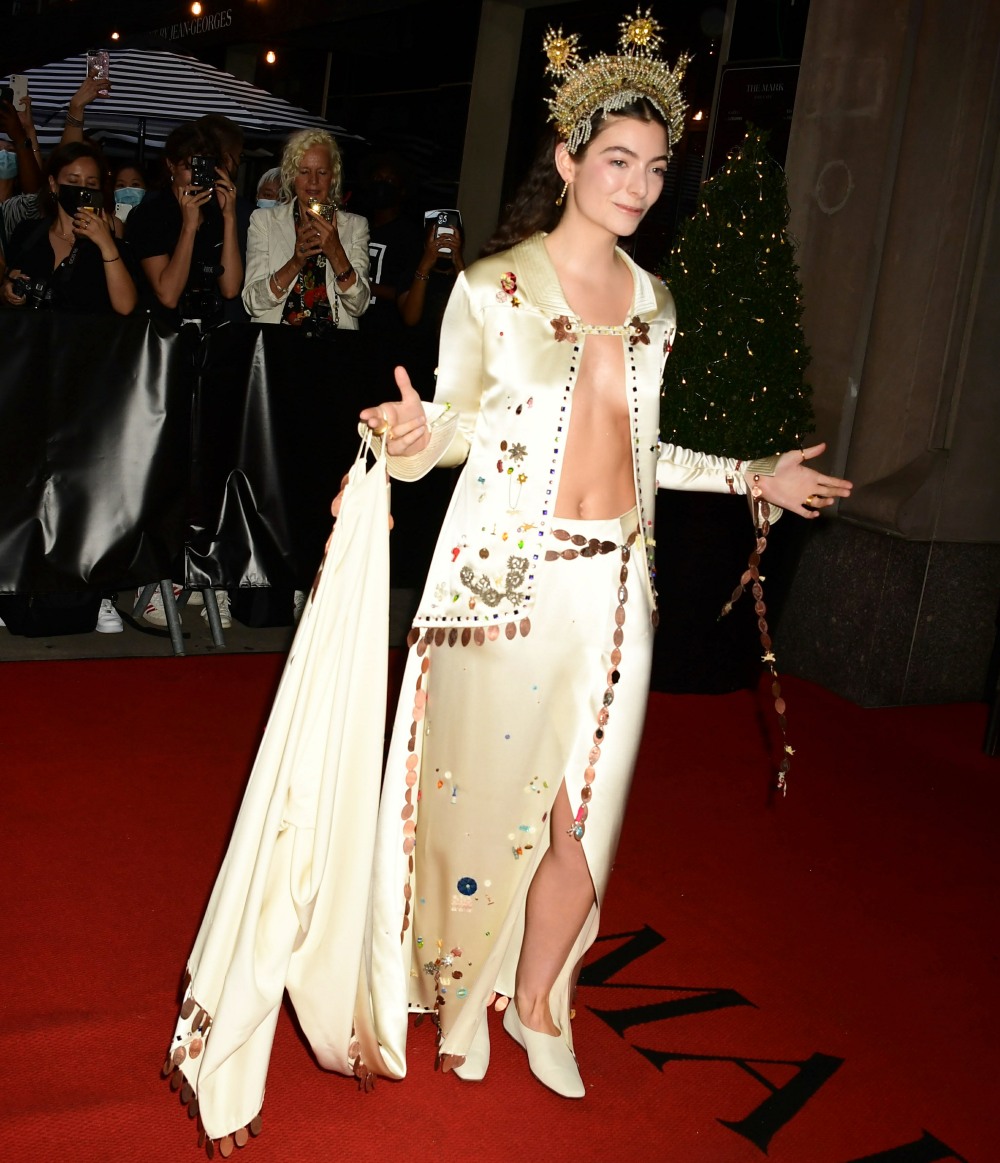 Anna Wintour wore Oscar de la Renta. I liked this? She usually looks like a Death Eater, but this is cheerful, chic and pretty.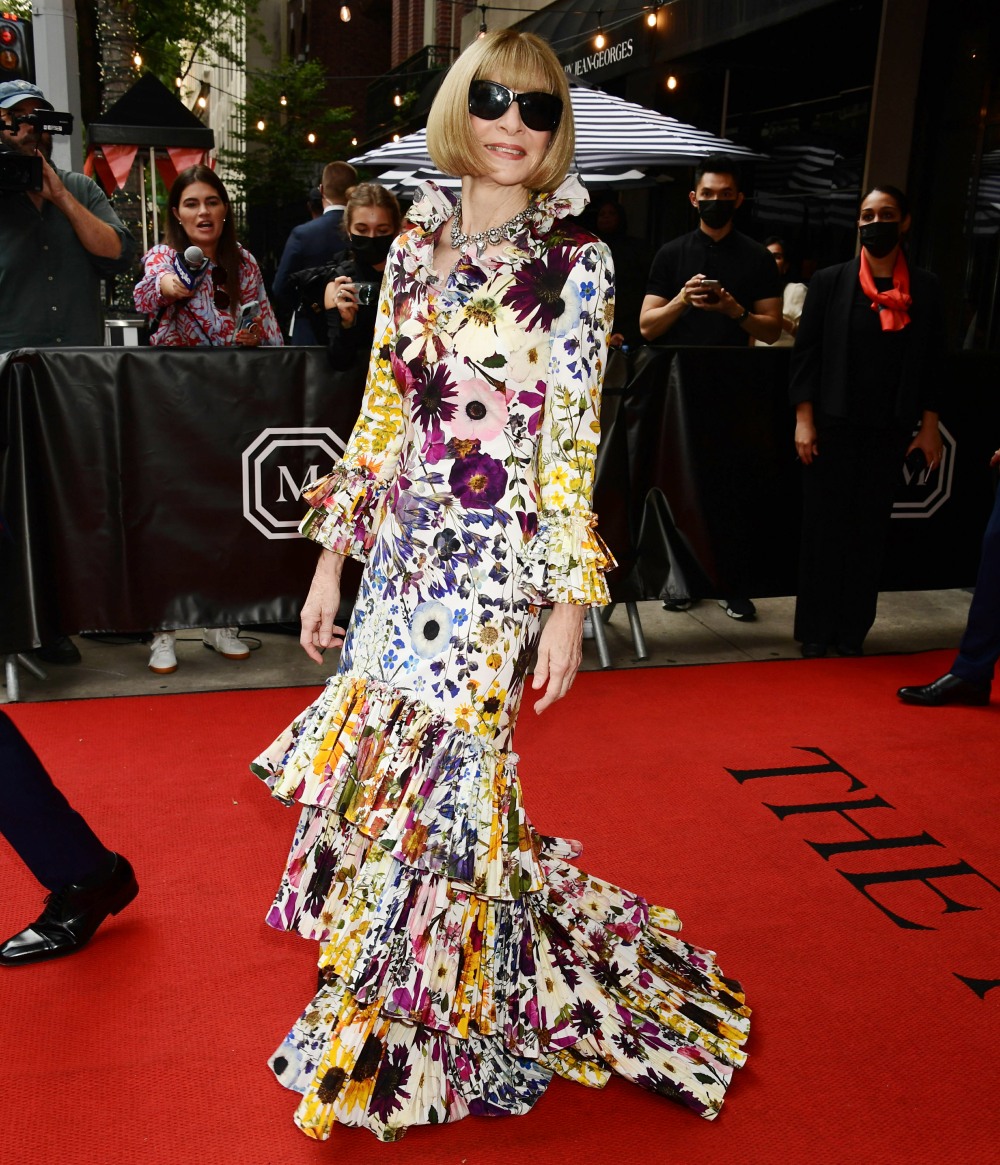 Photos courtesy of Avalon Red.