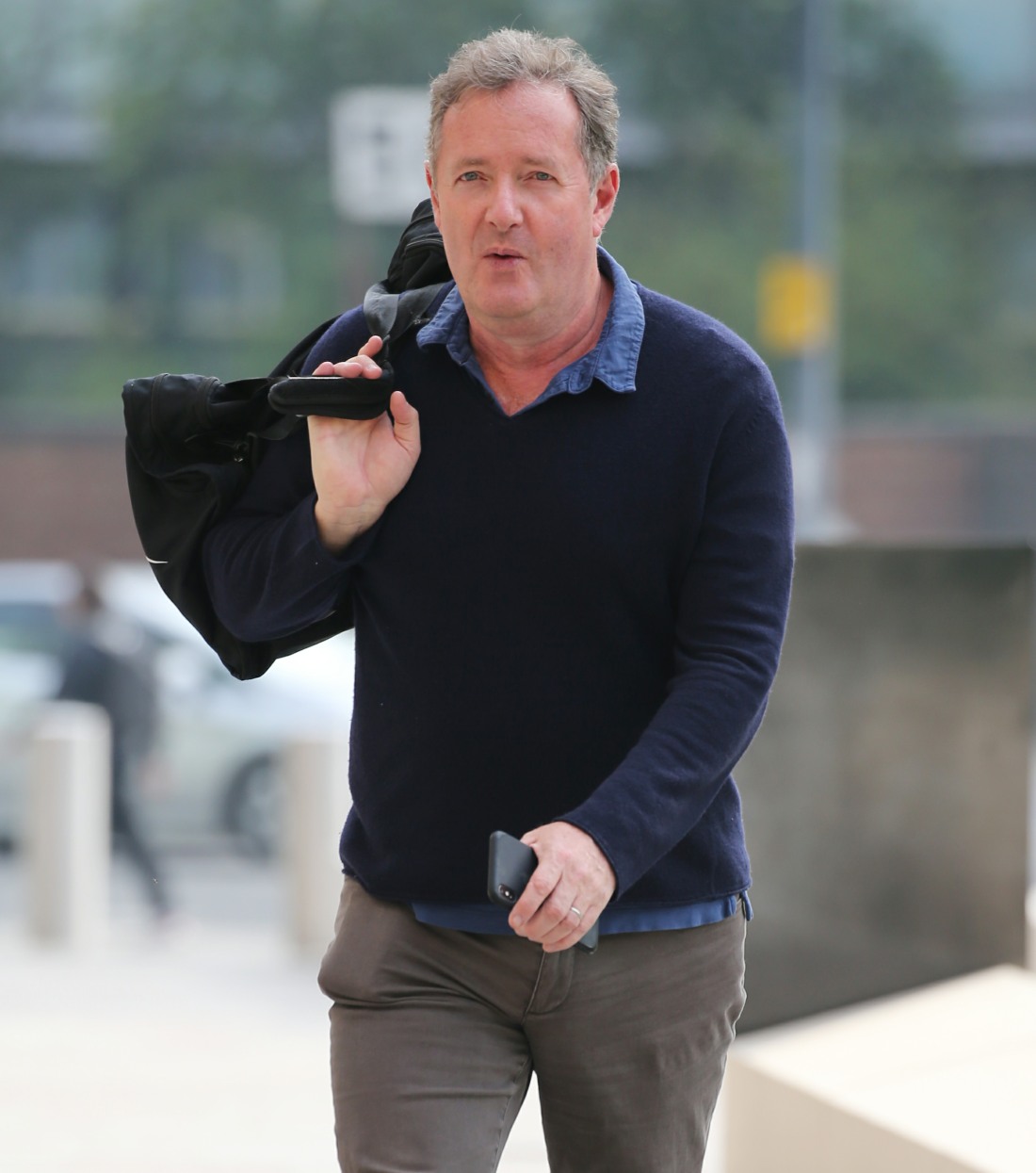 Well, this is depressing news. For months now, Piers Morgan has been languishing in semi-unemployment following his on-air tantrum on Good Morning Britain. The tantrum happened in April just two days after the Duke and Duchess of Sussex's Oprah interview aired here in America. Piers was full of bile that week, and when he was gently called out by Alex Beresford, Piers hurriedly waddled off the set and he quit his job rather than apologize for what he said about Meghan's suicidal ideation. He's spent months whining about how he wants his GMB job back, and all of that. Note: Piers actually still had one job, as a columnist and contributing editor for the Daily Mail. But I think that's over, and now it's about to get so much worse. He's signed a lucrative deal with Rupert Murdoch. This is disgusting:
The bad news is that Piers Morgan is returning to U.S. TV screens. The worse news is that it's part of a new mega-deal with Rupert Murdoch. In a press release Thursday, Murdoch's News Corps announced that Morgan will front a "global TV show" airing in the U.S. as well as Britain and Australia. As part of the deal, Morgan has also been handed weekly columns in The New York Post and British tabloid The Sun.

It's Morgan's first TV job since he stormed off the set of Good Morning Britain in March, and then resigned, following heavy criticism over crass remarks he made about Meghan Markle's mental health. It will be his first return to U.S. TV since his CNN talk show, Piers Morgan Live, was cancelled because of its underwhelming ratings in 2014.

The new weeknight show will air on talkTV in Britain—a freshly announced Murdoch news network set to start broadcasting next year—as well as the Fox News subscription streaming service Fox Nation.

Morgan said in a statement: "I'm thrilled to be returning to News Corp which is where I began my media career more than 30 years ago. Rupert Murdoch has been a constant and fearless champion of free speech and we are going to be building something new and very exciting together. I want my global show to be a fearless forum for lively debate and agenda-setting interviews… a place that celebrates the right of everyone to have an opinion, and for those opinions to be vigorously examined and challenged. I'm also delighted to become a columnist for The Sun and the New York Post, two brilliantly successful and popular newspaper brands. I'm going home and we're going to have some fun."
The way these minimally talented toxic a-holes keep failing up, my God. There's a good news/bad news situation here. The good news is that here in America, he'll be relegated to a subscription service which hardly anyone watches. It's also good news that he won't be on air anywhere until next year. The bad news is that I'm guessing Piers will have free rein to spew bile in the NY Post and The Sun soonish and his written words might be more disgusting than his frothing-at-the-mouth television performances next year. It is funny that Murdoch isn't letting Morgan get anywhere near the Fox News main channel though.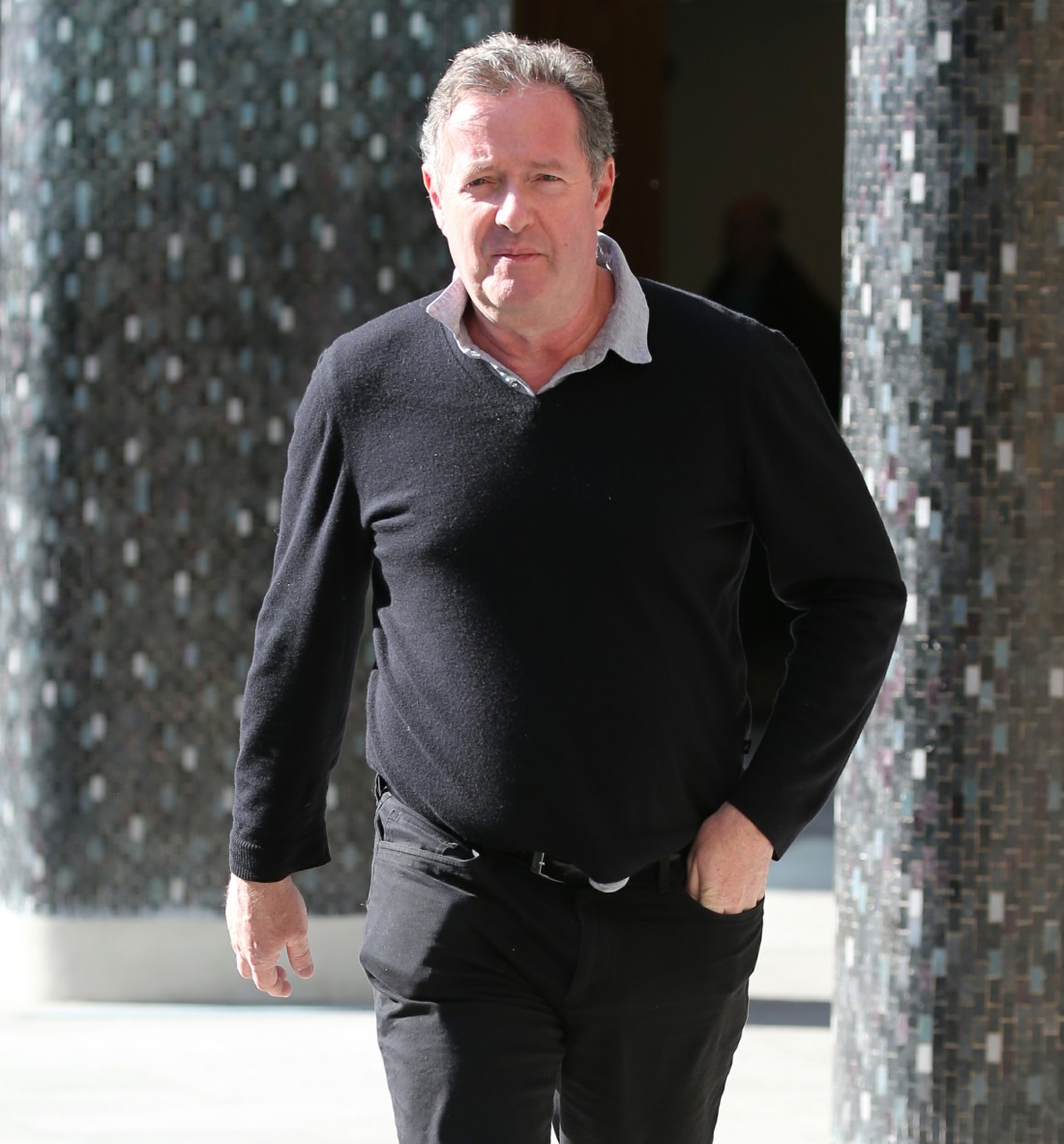 Photos courtesy of Backgrid, Avalon Red.