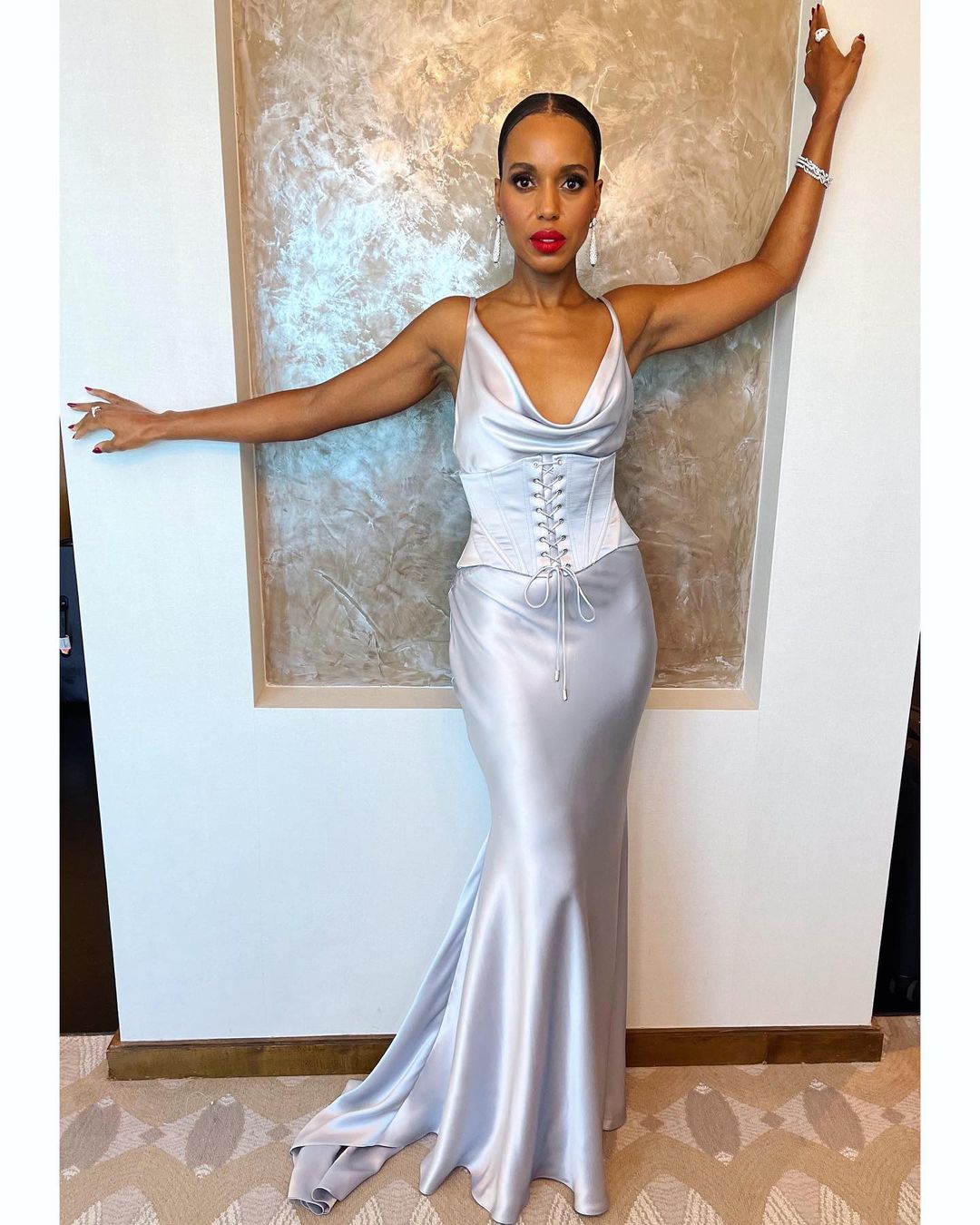 Michael K. Williams has been nominated for five Emmys, and he was considered the frontrunner last night for Supporting Actor in a Drama Series. The voting closed before he passed, but that shouldn't have mattered. Unfortunately that category went to Tobias Menzies for playing Prince Philip on The Crown. You could assume Williams lost because Lovecraft Country was horror and a lot of Emmy voters overlook that category, but they also overlook actors of color. All of the actors who won last night were white. It was disappointing, but not surprising. Many people compared Williams' loss to Chadwick Boseman losing best actor at the Oscars to Anthony Hopkins.
A tribute to Williams closed out the In Memoriam segment at least. Kerry Washington presented this category and she had some lovely things to say about him. She said "Michael was – crazy to say was – a brilliantly talented actor and a generous human being," Washington said. "Michael, I know you're here, because you wouldn't miss this. Your excellence, your artistry will endure. We love you." Like Kerry, I still can't believe that he's gone. Williams gave so much to his roles, and was so open and vulnerable in interviews that I felt like I knew him.
Kerry was in a slinky white satin Etro gown with a corset on the outside.
Embed from Getty Images
Jurnee Smollett, who was nominated for lead actress in a drama for Lovecraft, was in Dior. That category went to Olivia Colman for The Crown of course. I just felt sad for the Lovecraft crew, but I know that Williams' legacy will live on.