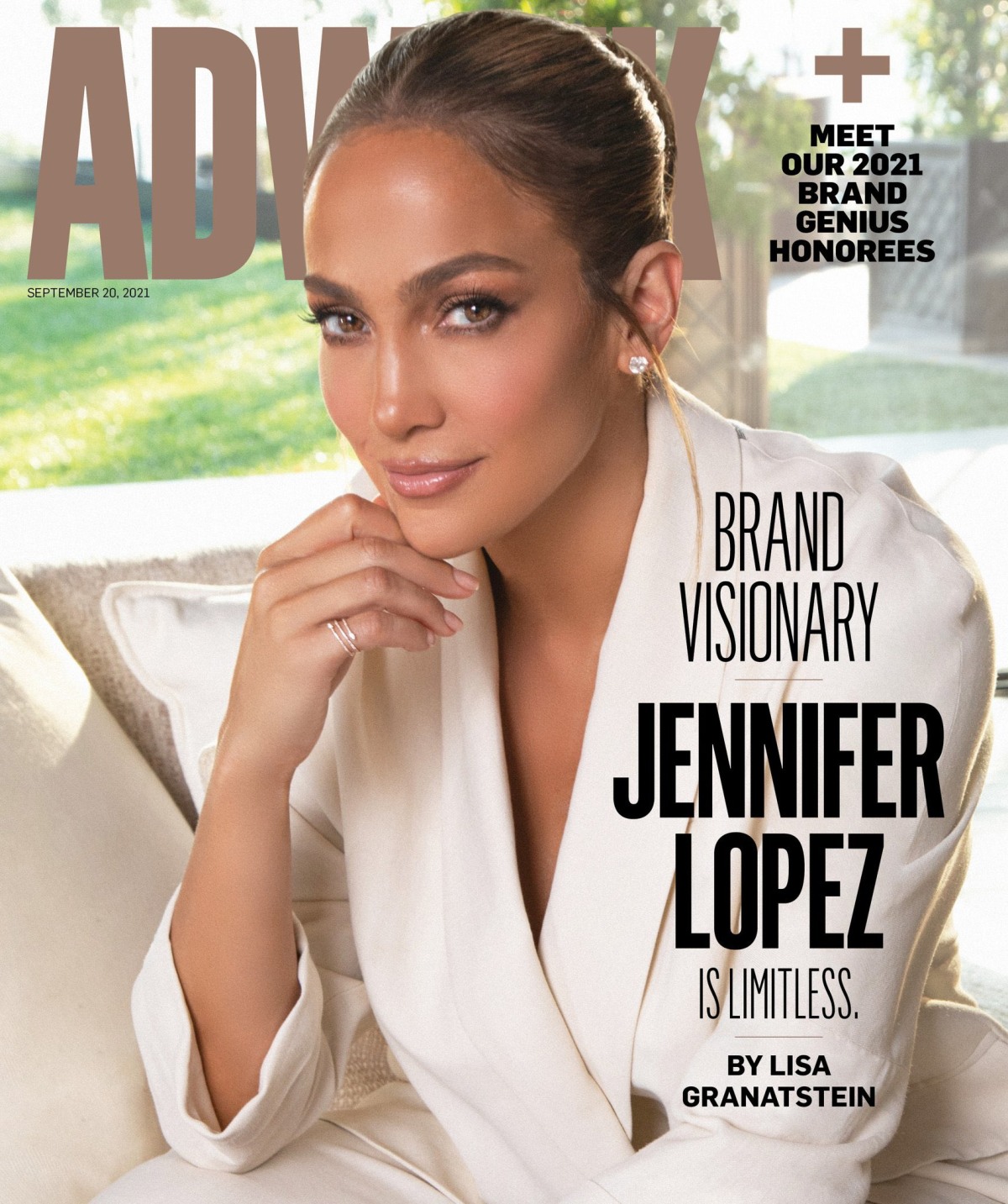 Jennifer Lopez covers the latest issue of Adweek. It's honestly a great piece? J.Lo is being honored with Adweek's Brand Visionary Award, because J.Lo was all about brand-building in the 1990s, before that was really a thing for celebrities. Jennifer agreed to an interview, most of which is about her business and her instinctual marketing and how everything she touches turns to gold, basically. Before the Q&A session, Adweek quoted Ben Affleck, who is basically a hype man for his lady nowadays. He's so proud of her. You can read the full piece here. Some highlights:
Ben Affleck on J.Lo: "All I can tell you is that I have seen firsthand the difference representation makes because I have seen, over and over and over and over, women of color approach Jennifer and tell her what her example as a strong woman and a woman succeeding and demanding her fair share in the business world means to them. I am in awe of what Jennifer's effect on the world is. At most, as an artist, I can make movies that move people. Jennifer has inspired a massive group of people to feel they have a seat at the table in this country. That is an effect few people throughout history have had, one I will never know and one I can only stand by and admire with respect."

Why J.Lo agreed to this interview: "I want to provide people with the opportunity to enhance their lives. This month, I announced a partnership between Limitless Labs and Goldman Sachs to elevate and support Latin entrepreneurs with its 10,000 Small Businesses program, which I'm really excited about.

Early brand building: "Early in my career, I chose to be a brand ambassador for companies like L'Oréal and Louis Vuitton when others weren't really doing that. There was so much kind of taboo for real artists or actresses or recording artists to do those type of things. But I felt that it was important to start seeing somebody who looked like me in those ads, because it had been the same look for so long. And to see a Latina there, a young Latin girl, at the time for me was very, very important. I took that chance and knew that it would be something that could make a difference.

Her brand now: "I've transitioned into taking on a much more active role by becoming a founder, an owner and sometimes even an investor in companies that I have a unique and authentic connection with, companies that I believe are doing good work or doing something that resonates with me, or I feel resonates with the people who are my audience or who grew up like me.

On social media: "I'm lucky because I know enough of the old world before social media [laughs], and so I'm not a kid who's growing up on it where it's the be-all and end-all and it could really destroy me emotionally. I know that it's great for what it is, but I also don't take it so seriously that it could somehow hurt me on an emotional or personal level. I recognize the power that the artist, founder and creator now has, but I also recognize the responsibility and the need to set boundaries. It's also on my terms without the traditional media creating a narrative that I can't dispel.

One of the biggest lessons she's learned: "To value what you contribute and ultimately know when and how to build and capitalize on that. So, it's about being the scarce asset. What we've been sold as artists is you're a dime a dozen. The next girl will come along and there's somebody that will be younger than you and better than you, and that's not the truth. It's like you're disposable, and especially as women. For me, what I realize is … no, there's only one me. There's only one that person. There's only one that person. There's only one that person. And what they each have to offer is uniquely different than everybody else. I am the scarce asset—somebody who is a proven creator, artist and entrepreneur who has an ability to really connect with people. That is my blessing, and what I feel is an incredible, incredible gift that I've been given from God. And I don't take it for granted. I cherish it and try to use it in the best way that I always can.
I love this version of J.Lo. J.Lo the businesswoman, J.Lo the mentor to young women, J.Lo the feminist, J.Lo the intuitive brand-builder, J.Lo the Ted Talk, basically. What she says about finally understanding that she is "the scarce asset," that she will not be replaced or overthrown, that people just say that to women to keep them down… that's really powerful. It's next-level "know your worth." As for what Ben says about her… it's cool, to me, that Ben has grown up enough where he's not threatened in the least by J.Lo.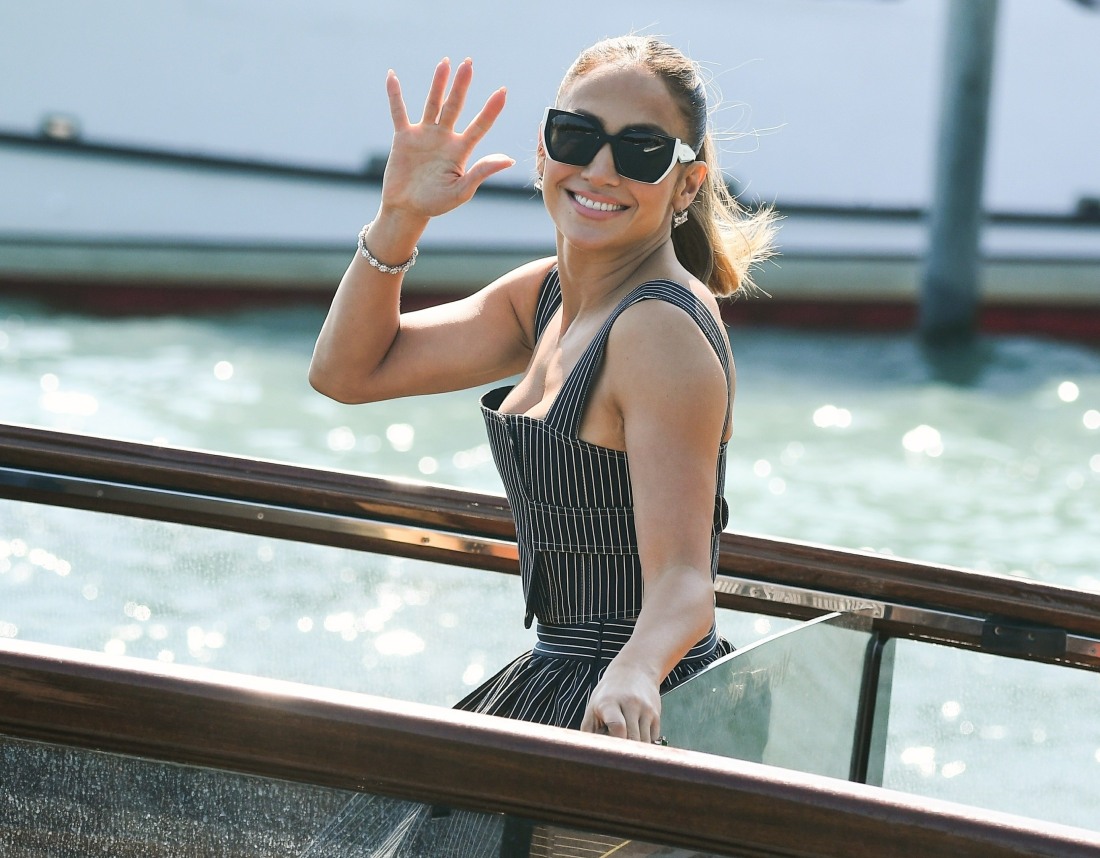 Photos courtesy of Avalon Red, Backgrid, cover courtesy of Adweek.