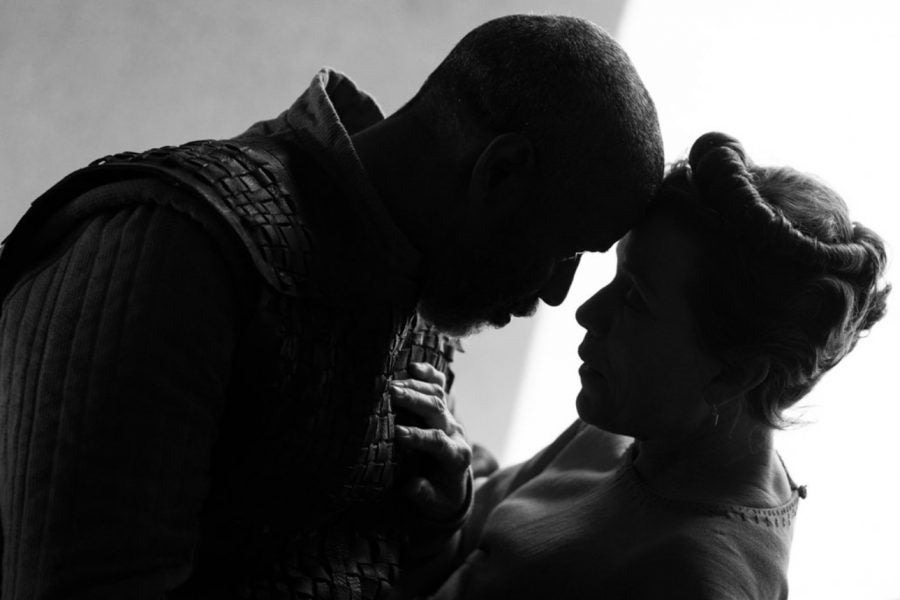 I totally forgot that this was announced, but did you know that Joel Coen directed and adapted the Scottish play into yet another film? It's true. Denzel Washington was cast as Macbeth, with Frances McDormand as Lady Macbeth. My God. Brendan Gleeson plays King Duncan and Corey Hawkins plays Macduff. The teaser trailer was released today and it looks properly spooky and evocative. The shot of the three witches assembling is especially freaky.
First of all, I love that Denzel looks really old. He looks like an old warrior. He looks gritty. We can't see enough of Frances for me to have any judgment, but she's one of our finest actresses and I'm sure she'll do the role justice. It's my hope and prayer that Denzel and Frances aren't doing accents. Sure, Shakespeare arguably *sounds* better with a non-American accent, but whatever. Denzel and Frances are going to murder that iambic pentameter. Out, out brief candle, life is but a walking shadow…
Also: Denzel has done several Shakespeare adaptations on film and stage in his day (Richard III, Julius Caesar, Much Ado About Nothing). I wonder if this was brought to him and he was merely an actor for hire, or if he'd always wanted to play Macbeth and it was something he was actively trying to put together.
📸 The cinematography of THE TRAGEDY OF MACBETH 📸

Dir: Joel Coen
DoP: Bruno Delbonnel

Starring: Denzel Washington, Frances McDormand, Brendan Gleeson, Ralph Ineson, Harry Melling#TheTragedyofMacbeth pic.twitter.com/9Vv8npW9Mg

— Spoil & Chill 💬 (@SpoilerPleaser) September 21, 2021
Photos courtesy of AppleTV and Avalon Red.