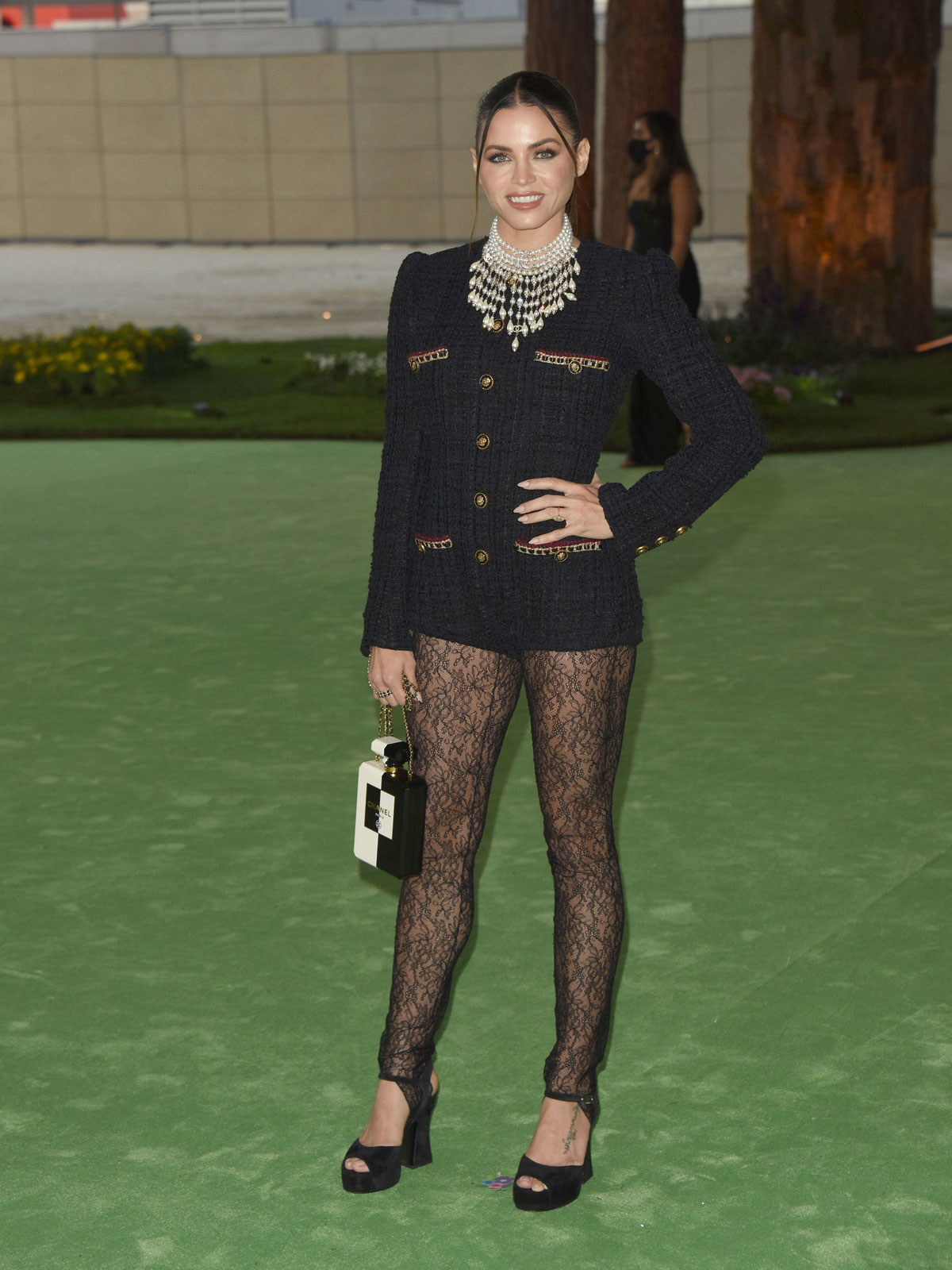 Here's Jenna Dewan at the Academy of Motion Pictures Museum Gala Saturday night. She's in a Self Portrait outfit that looks like a jacket/bodysuit paired with floral print tights and platform shoes. This is really bad! Did she get talked into wearing this, or does she think it looks good? The Chanel perfume bottle purse is kind of cool. Does it open down the middle, like you screw off the top and then the sides open up? I'm really wondering about the logistics of that.
Cher was also wearing a bizarre look. She was in a Dolce & Gabbana suit with leopard print bell bottoms and a black and white jacket, corset and hat. I feel like Cher should trade Jenna her pants for Jenna's purse. If anyone can go pantsless it's Cher.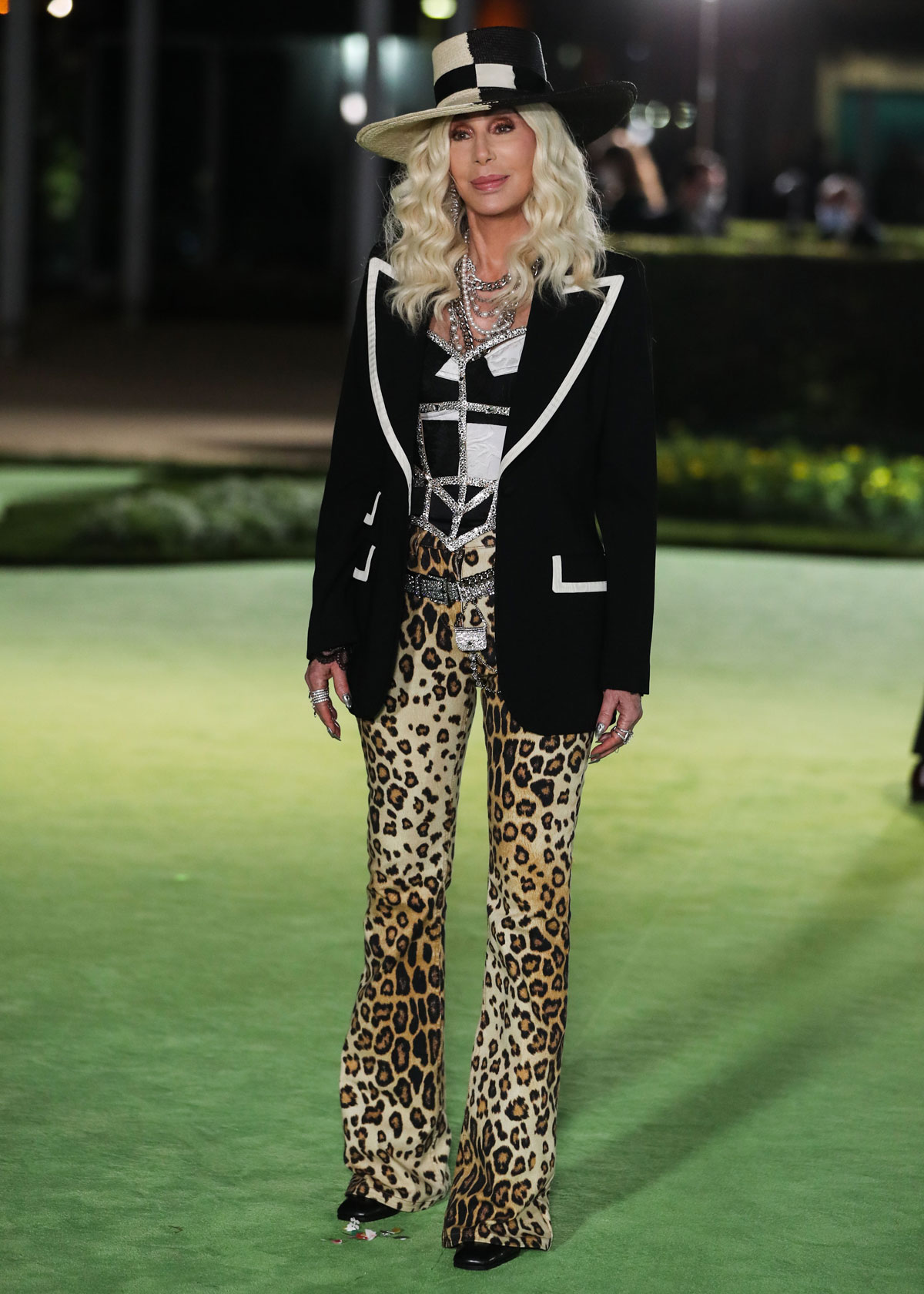 Sarah Paulson was in a sparkly kind of shapeless Armani gown that did nothing for her. Holland Taylor's Armani suit is so much sharper. She definitely got the better look.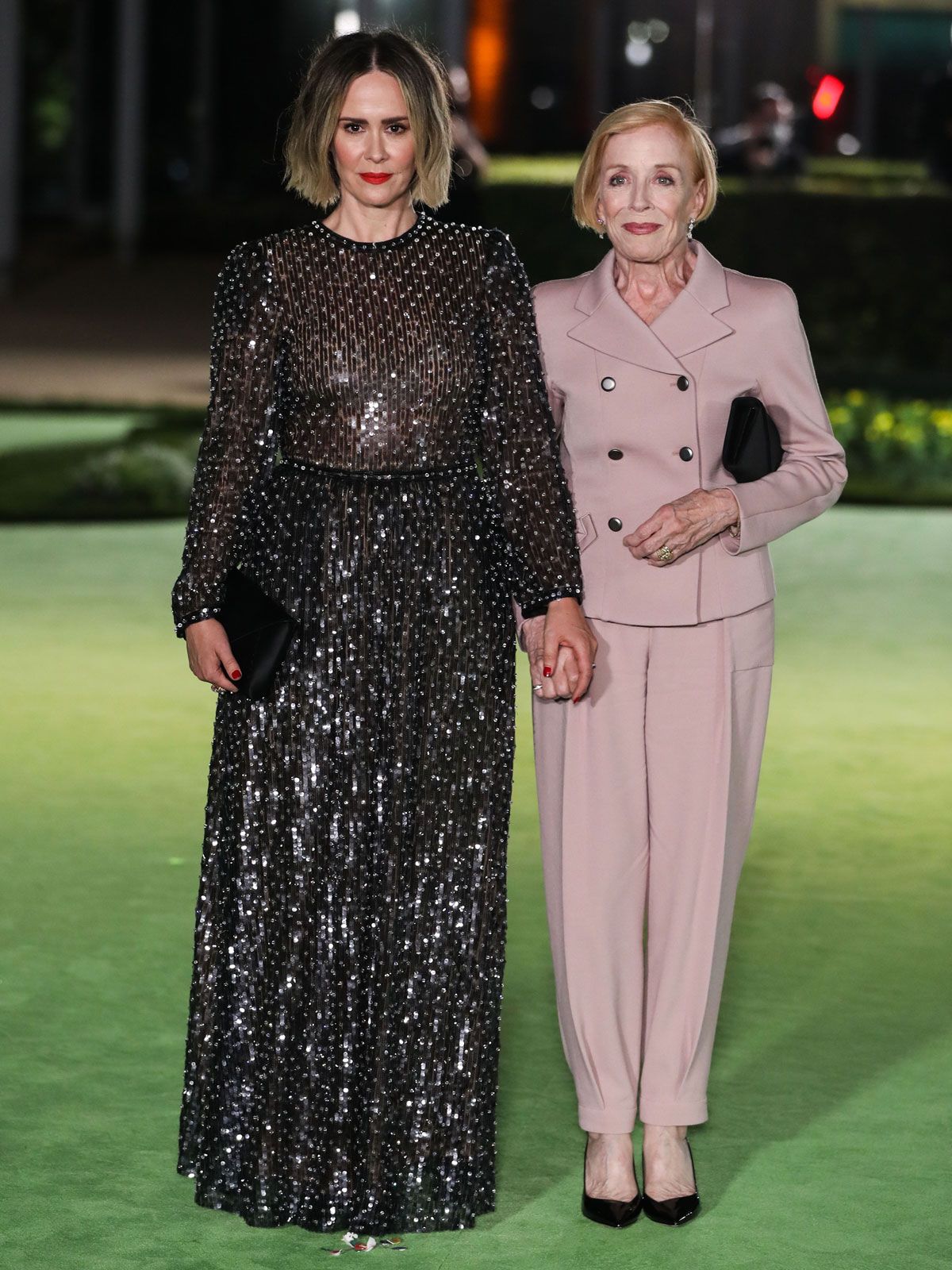 Laverne Cox was fit for the Oscars in this flowy pleated deep v-neck Johanna Johnson complete with a capelet. She looks so glam and gorgeous and I love her hair.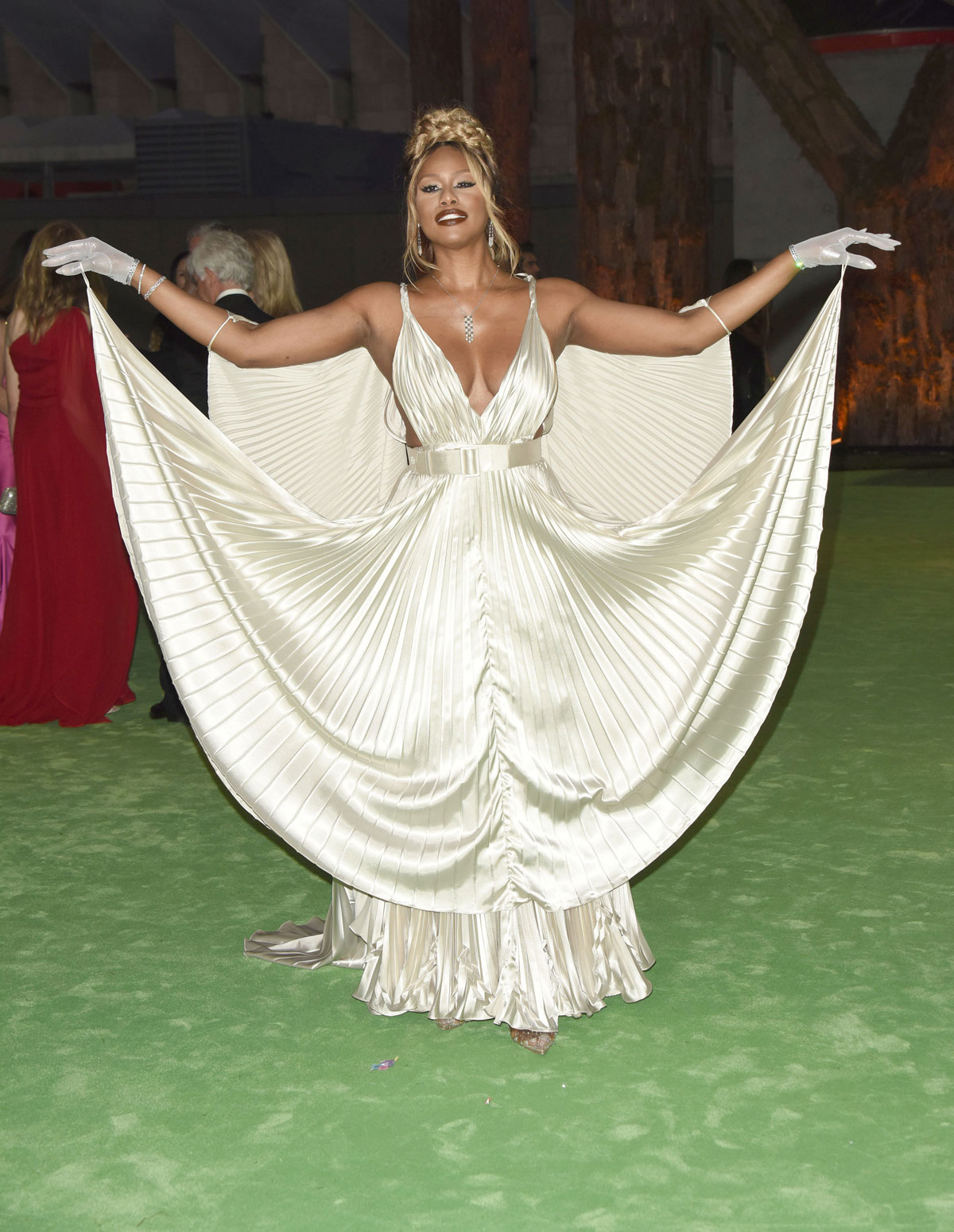 Adriana Lima was another one of my favorites in a gold metallic strapless Nicolas Jebran with a high leg slit. This looks like a dress for Cannes and I love her sleek styling.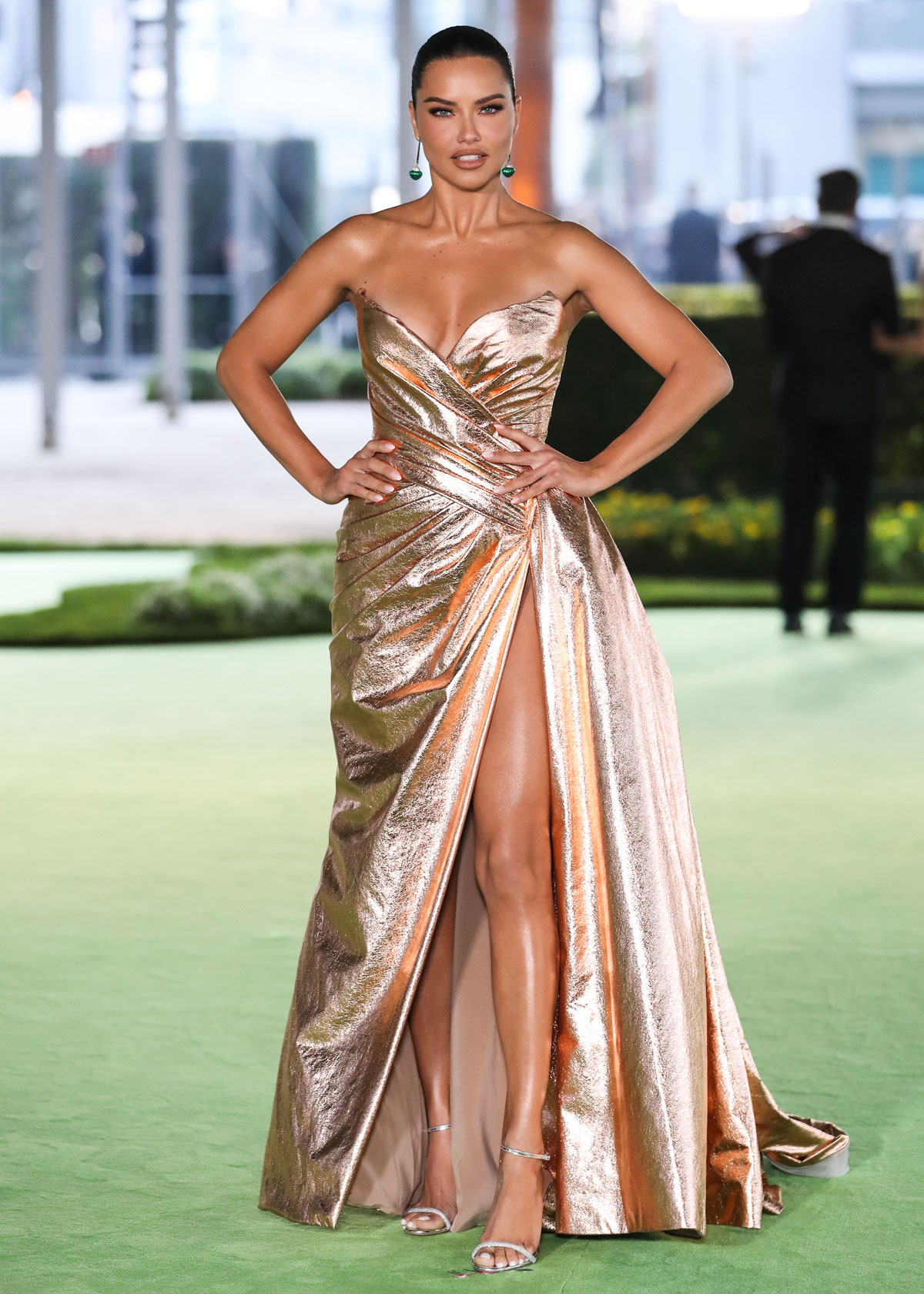 Regina Hall in a seafoam green Edmond Alison with cutouts and fringe. I love her but this is ice skater fug!
It looks better from the side.
Lily Rabe was in a dippy polka dot empire waist Carolina Herrera with a bunch of big bows on the neckline. She's pregnant with her fourth child, they just made the announcement the day of this gala. Her partner is actor Hamish Linklater, they have a four-year-old daughter and a one and a half-year-old child together. Lily also has a 14-year-old daughter from a previous relationship.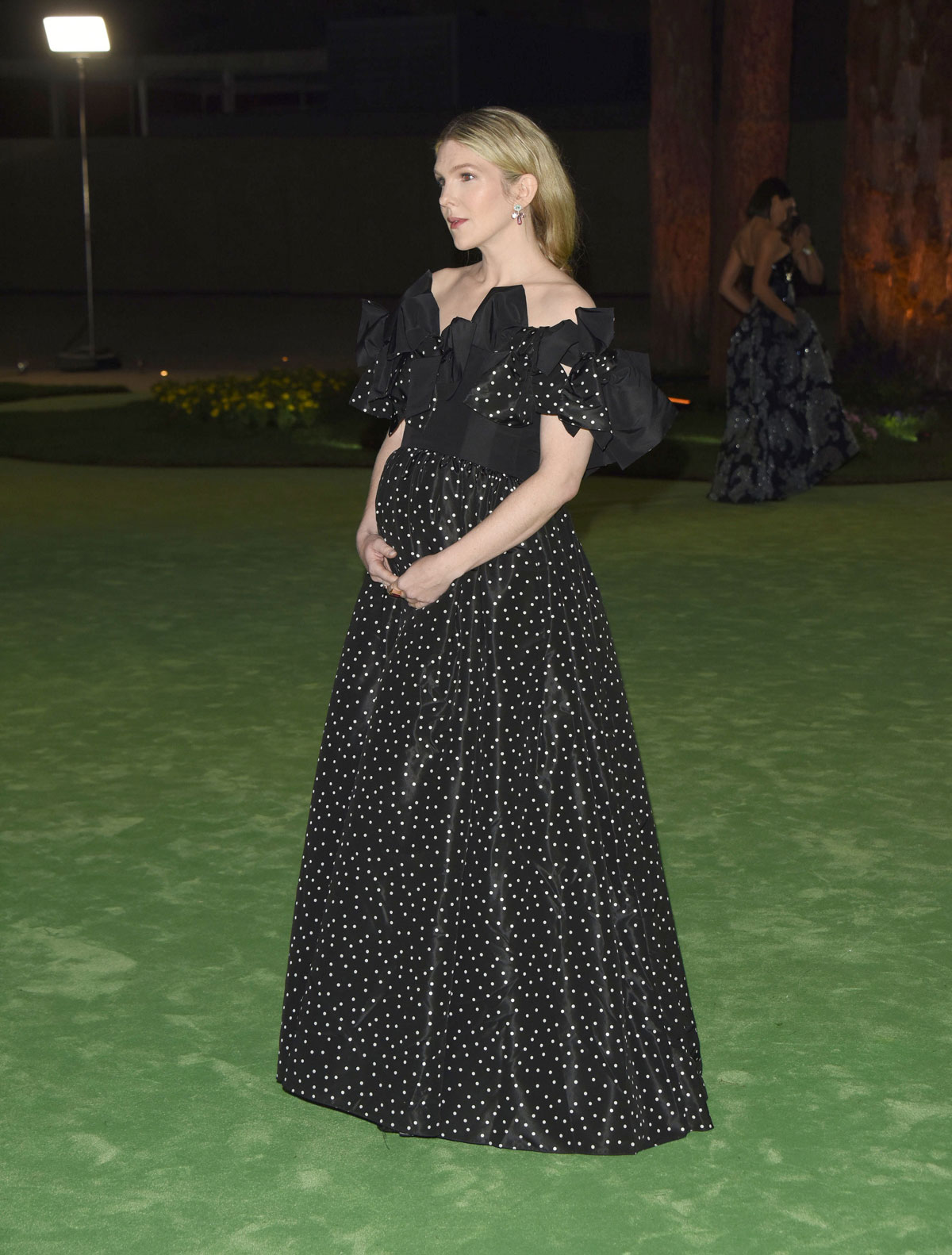 Photos credit: Avalon.red and Getty