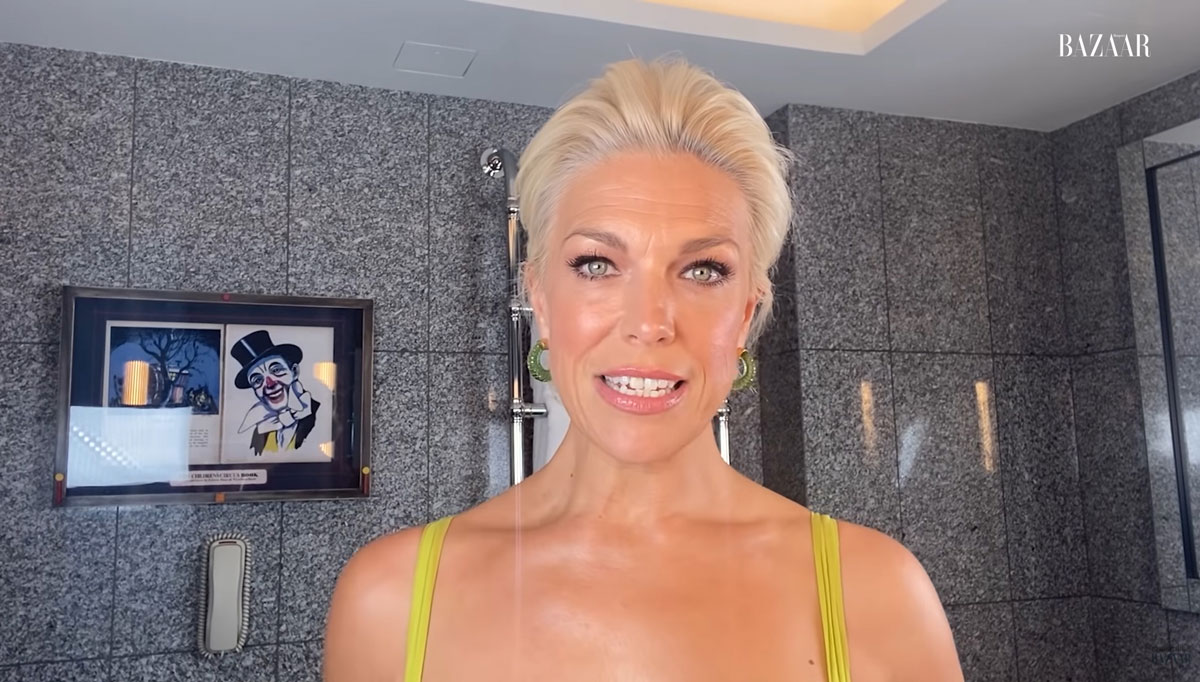 Ted Lasso's Hannah Waddingham, 47, has a new skincare regime video with Harper's Bazaar. You can tell that she loves skincare and this was a delight to watch. Thanks to the reader who sent this to me! Hannah opens by saying that she uses a mix of high end and affordable products, which does not seem to be true based on the brands she shows – no shade! Most of her stuff is quite pricey. She also said she doesn't want to have anything done to her face because she's afraid of needles. This is smart for an actress. It can be distracting to see Botoxed and filled faces, particularly in an historical drama. It doesn't bother me when something is set in the last 15 years and the character could afford it. Hannah starts by taking off her makeup. She goes through her routine for both the night and morning. It seems quite attainable if you substitute mass market products. I've included her products and some quotes and you can see the video below. I'm also including links to some more affordable products.
She loves skincare
"I've kind of fallen in love with skin care being in my mid-40s. I try and mix and match things that are more expensive and less expensive… I don't want to ever have any intrusive things done to my face because I'm scared of needles."

She starts with a cleansing balm
She uses Elemis Pro Collagen Cleansing balm. She removes her individual lashes and get a washcloth (she calls it a flannel) wet with hot water. Then she rubs the cleanser on her face and uses the washcloth to take it off. She says even if she's drunk she takes off her makeup. "I would always find the time to take off my makeup. I've always been like that since I was younger. I think you have to start young and really look after your face [and] skin."

She then uses a cleansing wash
She uses Elemis Superfood Cleansing Wash. "It's really good to double cleanse. A facialist told me this years ago, you're not just getting the makeup off and the grime of the day you're getting the dead skin cells off. It… really makes your skin super polished."

Next she puts on a face oil
She uses Hayo'u Beauty Face Oil in the morning and night then uses gua sha jade tools to smooth her face.

"It's very nice to look in the mirror and see where you've been in life. All your experiences and all the lines and bits and pieces. Just try to make the best of yourself not only so you feel nice on a date but so you look in the mirror and go 'you're all right girl, we've got this.'"

She then uses a serum and moisturizer
She uses Sturm Molecular Serum and says it's "probably my most expensive thing but it's absolutely packed with hyaluronic acid." [Ed note: it's almost $300 an ounce!] Next she uses Waleda Skin Food Light on her face and sometimes all over her body. Her night cream is Charlotte Tillbury night cream and then she uses Charlotte Tillbury eye cream.

An add-on product she uses is Shane Cooper Oxygenation Mask. She uses it before a photoshoot or a flight. She also likes Alpha-H Liquid Gold with Glycolic Acid. Sometimes she uses that instead of a moisturizer.

In the morning she uses Armani Maestro UV primer with SPF 50.
[From YouTube]
My main takeaway from this video is that I should be double cleansing. Elemis Pro Collagen Cleansing balm is over $60 for three ounces! I ordered Banila Clean It Zero instead, I've seen that on many Korean skincare sites. It came yesterday, I used it last night, and it made my skin feel amazing. It still feels great this morning and I regret not ordering that sooner! Her cleansing wash from Elemis is $30 for just under seven ounces. Neutrogena Hydroboost Cleansing Gel is under $7.50 for six ounces. Hayo'u Face Oil is about $45 for three ounces. I've heard very good things about Bio Oil, which is $9 for 2 ounces.
For a face mask I just found Desert Oasis all-in-one Face Lifting mask. It's $15 for almost 3 ounces and comes with an application brush. It has an A on Fakespot and reviewers call it Hanacure in a tube. (It's different than the one she recommends but I still want it.) An alternative for her Alpha-H Liquid Gold would be Paula's Choice, which is about $10 cheaper. As for her morning sunblock/primer, that's also expensive, but Supergoop Unscreen Sunscreen, while not exactly affordable, is cheaper. How is it that I always find new skincare products I want to try despite researching them every week for my job?
Here's that video. She also has a specific way of applying products that she must have learned from her facialist. I need to copy that!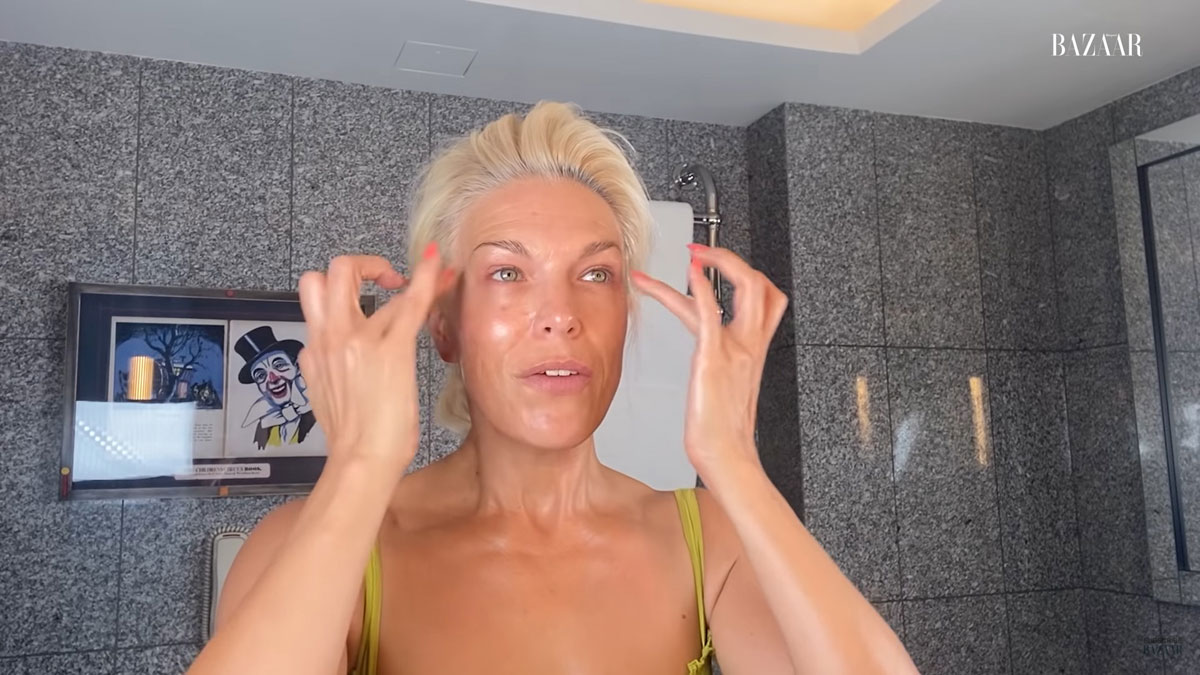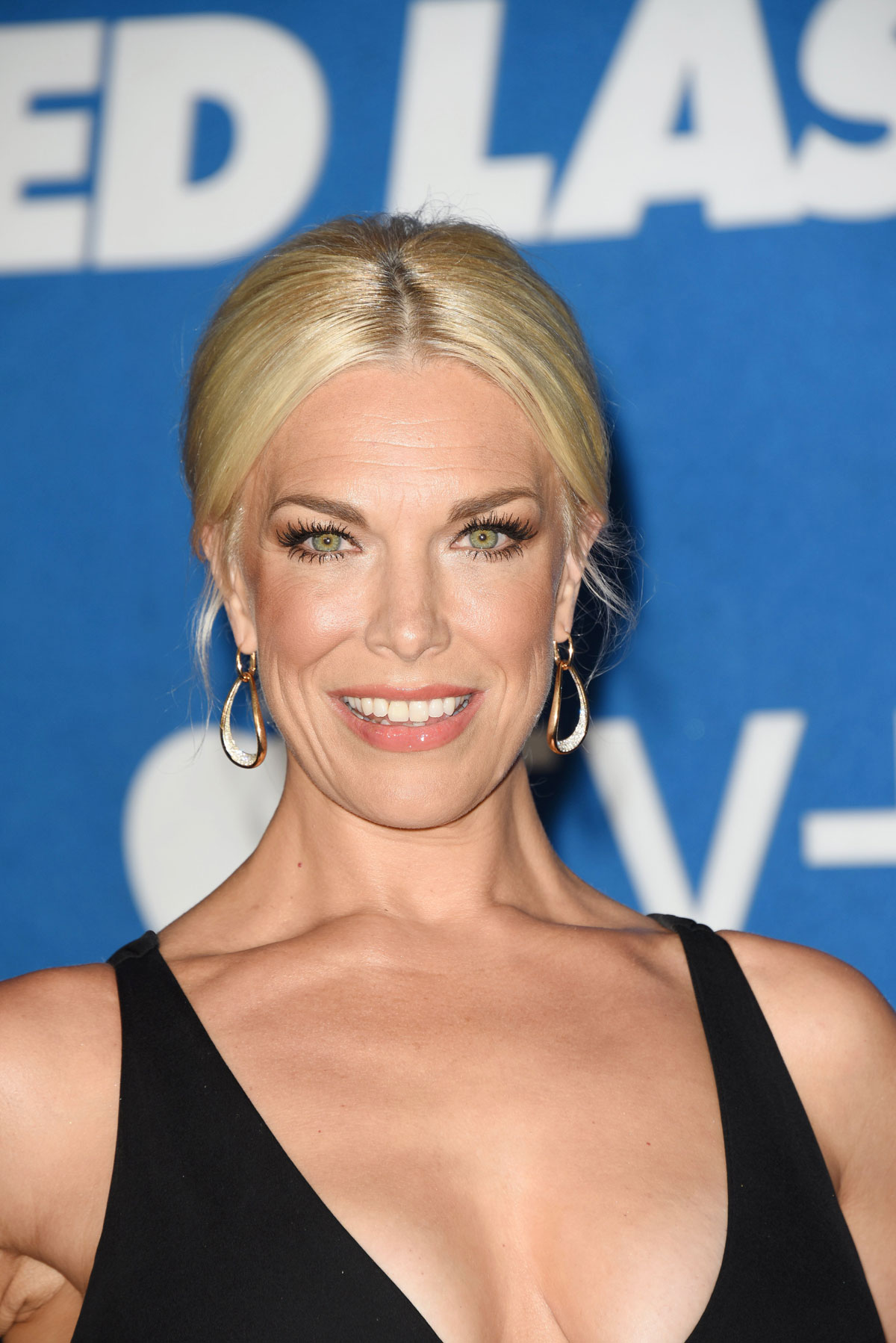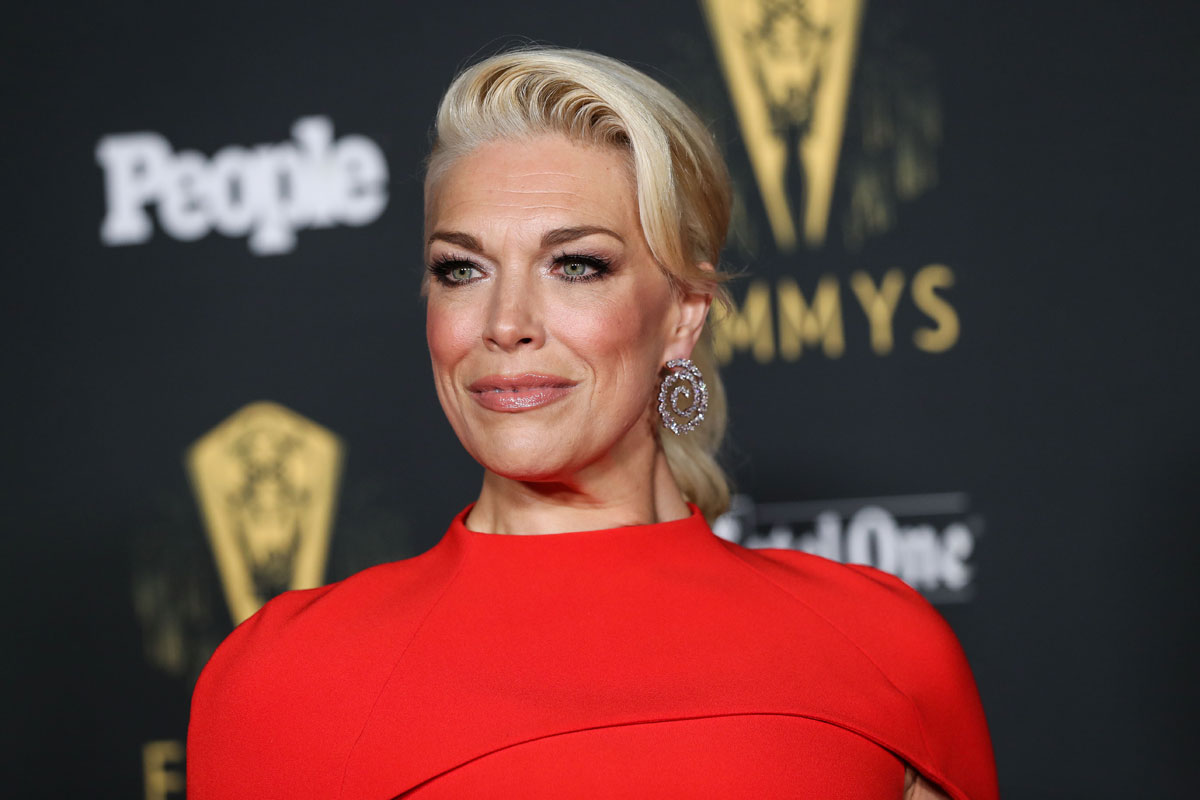 Photos credit: Avalon.red