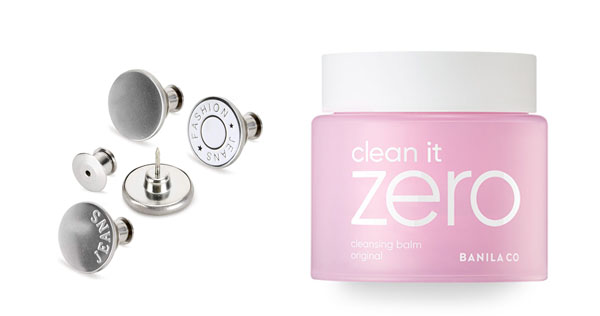 From CB: I ordered the no sew jean buttons and I can't believe how well they work! I've only used them to make jeans smaller instead of larger, but they snap on easily and stay on all day. I also got a really excellent facial cleanser that I cannot recommend highly enough, Banila Clean It Zero. You use it as the first step in a two step cleansing routine and follow with a foaming wash. I talked more about that yesterday in a post about Hannah Waddingham's skincare routine if you're interested. Here are some more things Hecate and I are looking at on Amazon.
A skin balancing serum with hyaluronic acid and vitamin C and E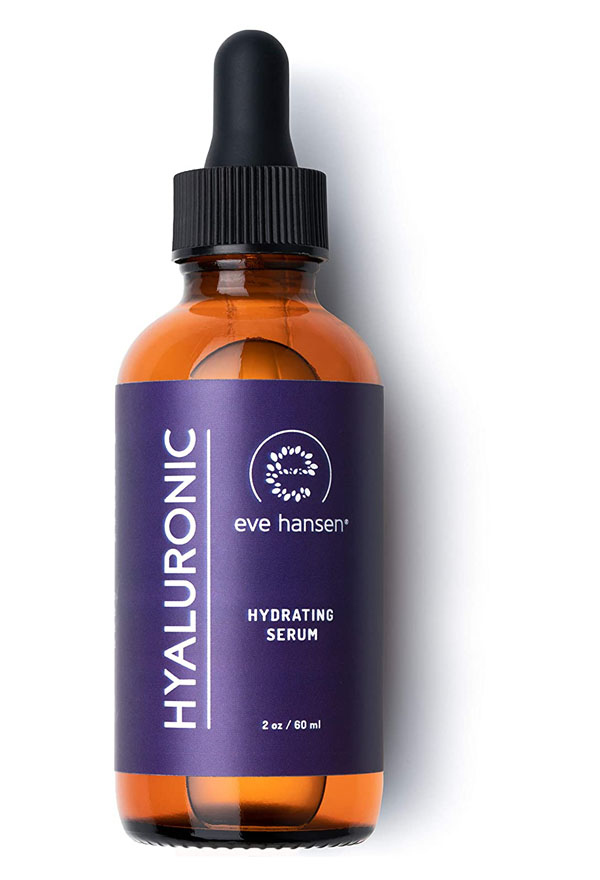 Eve Hanson's hyaluronic serum is affordable at $23 for a full two ounces. The formula both hydrates dry skin while helping treat oil skin. It has 4.4 stars, over 3,200 ratings and an A on Fakespot. Users say it really works to hydrate, reduce fine lines and even clear up acne. "Just ordered my second bottle. Use twice a day…apply, let dry and then add a good moisturizer.l does not clump under makeup and my fine lines and large pores are disappearing. I tried a more expensive brand but switched back to this one." "I have combination (oily & dry) skin, and I struggle with finding serums that don't make one or the other worse, but this hyaluronic acid really hydrates my skin and gives it a nice texture. I've also noticed a difference in my undereyes, I usually have really dark circles or puffiness but this product zapped them away!"
Weatherproofing strips that do double duty as soundproofing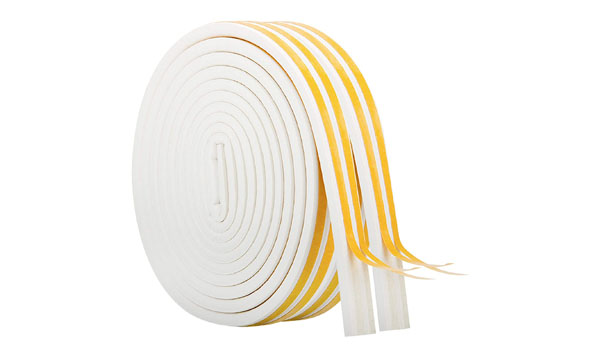 Buzzfeed said that these weatherproofing strips are also great at soundproofing and I was sold. My son stays up much later than I do and his bedroom is right across the hall so I could use these. These have over 3,700 ratings, 4.2 stars and a B on Fakespot. You get 33 feet of soundproofing/weatherproofing strips for under $8. They stick on easily and stay all season. People say they really work to reduce drafts and noise. "I tested for drafts after installation and there were none. What I wasn't expecting was just how sound proofing the product is. This morning I felt my floor shaking without hearing anything– it was the neighbors stomping on the stairs. I normally hear their doors, talking, and footsteps but not anymore! It's wonderful." "Very strong adhesive holds in place. Very good draft/leak stopping. My door faces the breezeway and it tends to seep into the cracks and blows hot or cold air along the floor making it awful in the winter. This stopped that as soon as I put it on."
A pet grooming brush that people swear by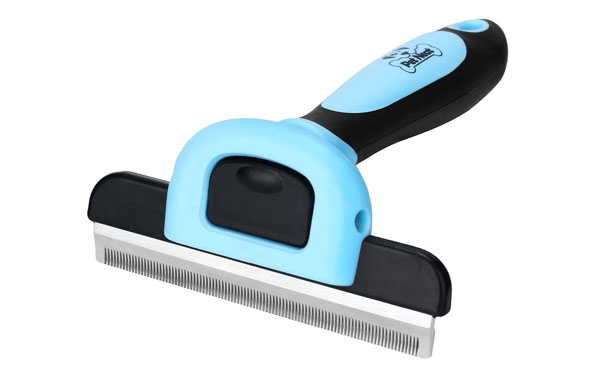 The Pet Neat is the number one bestseller in cat shedding tools on Amazon and it works for dogs too. It's under $15 and is said to work better and last longer than the more expensive Furminator. It has almost 49,000 ratings, 4.5 stars and a B on Fakespot. Pet owners are amazed at how well it works. Some say to be gentle with it because it works so well. "This comb is a god send. I have a long haired cat that sheds like it's his job, and a short haired cat that has wires for hair and it works perfectly on both. I've never gotten so much hair off the cats! " "I have a Shiba Inu that blows it's coat twice a year and this helped out tremendously already. This has been the most effective comb I've purchased and it's a great price."
An affordable singing bowl set for your meditation and yoga practice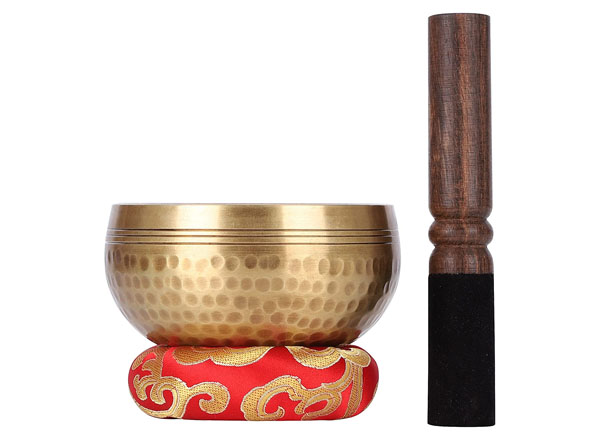 This little 3.5 inch Tibetan singing bowl is under $18 and includes the bowl, a mallet and a silk cushion. Oya has a slightly larger one that she uses during her online yoga sessions and now I want one too. This has 4.5 stars, over 1,600 ratings and a B on Fakespot. People say it's relaxing and helps them meditate longer. "This is my first time trying this kind of singing bowl, and it really helps. I have been taking yoga class for a while, and started meditating recently. To me, it was very hard to meditate even for two minutes. Then I did some research online and tried out this bowl. It turns out the singing bowl works pretty well. Right now I can hold five minutes easily." "The bowl is small and fits the palm of your hand. It's beautifully shaped and has a nice color. I was a bit hesitant to purchase it because I thought it wouldn't work, but I was pleasantly surprised. Not only does it work, it's really loud and instantly puts you in the present."
A leak proof motivational water bottle to help keep you hydrated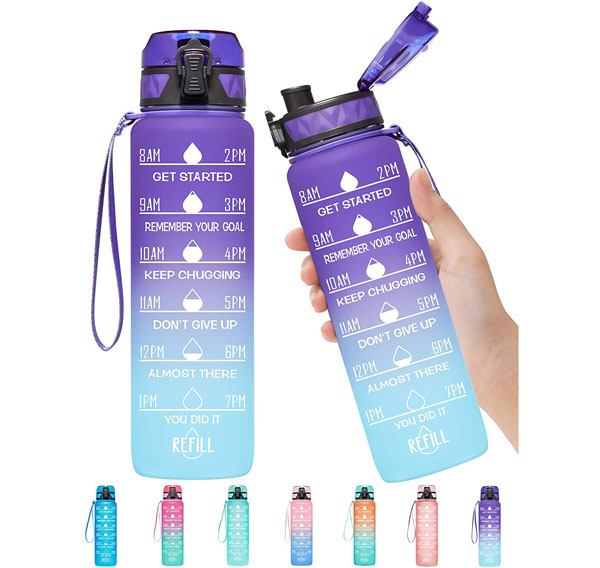 From Hecate: This selection is compliments of my cat. She's obsessed with water will stick her face or paw in any open container until she inevitably knocks it over. So I had to buy a water bottle that was kitty-proof. This Elvira bottle is an Amazon Choice that's on sale this week for $11. It's 32 ozs and if you refill it, you've had your water allotment for the day. I know it's silly, but the little "you got this" markers on the side of the bottle do motivate me to keep drinking, which is helping both my migraines and my diet. It comes in over a dozen colors and also comes with a removable filter. Plus there's no straw to wash. Over 15,000 Amazon customers rated it 4.8 stars and Fakespot gave it a B. Customers agree it gets them to drink more water, "They are easy to read and the mouth piece bigger and more smooth then my old one. I think I drink a little more with my new bottle because more comes out. It's also easier to clean." Others said it was the right size for portability as well, "I love the size. It fits in most cup holders and a lot of the reminder bottles are just too big so it is the perfect size in my opinion. I like the hard plastic so safe if gets dropped."
Pocket-sized natural nausea relief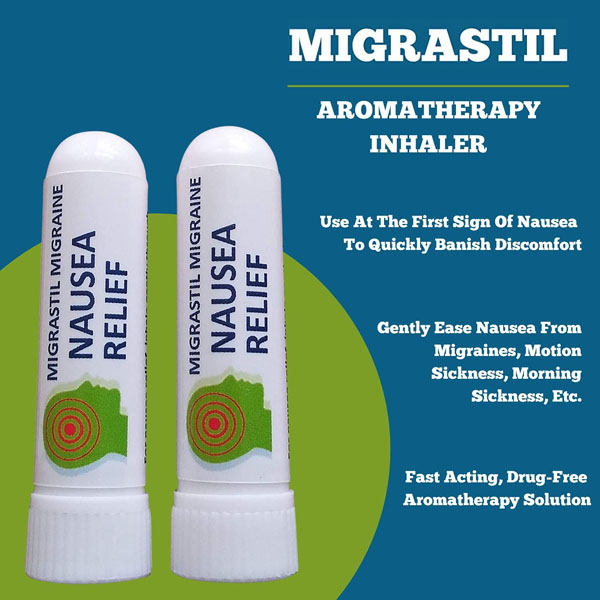 From Hecate: As you know, I am a huge advocate for the Migraine Stick since CB first recommended it. When reordering my last one, I saw this in the recommendations. It's a pocket-sized inhaler of essential oils made by the same company to help with sickness and nausea. They claim it helps with seasickness, pregnancy, migraines and general stomach unrest. I haven't tried it yet, but if it works as well as their Migraine Stick, then I believe them. They use lavender, spearmint and ginger, all of which an herbalist would recommend for a sour stomach. They are sold in a two pack for $13 and each inhaler will last you months. Over 550 customers gave these 4.3 stars and Fakespot rated it a B. People said it defied their expectations, "I didn't have high expectations for this product but it has helped me during nausea spells. I have nausea often from ibs and migraines and chronic gastritis." And some with more severe cases said it even worked for them, "I have extreme motion sickness (any and all motion), and now keep these nausea "sniffers" with me in case meds need a little help." I like that it works right away and that you can have it on you at all times.
Powerful double-sided tape for securing carpets and hanging things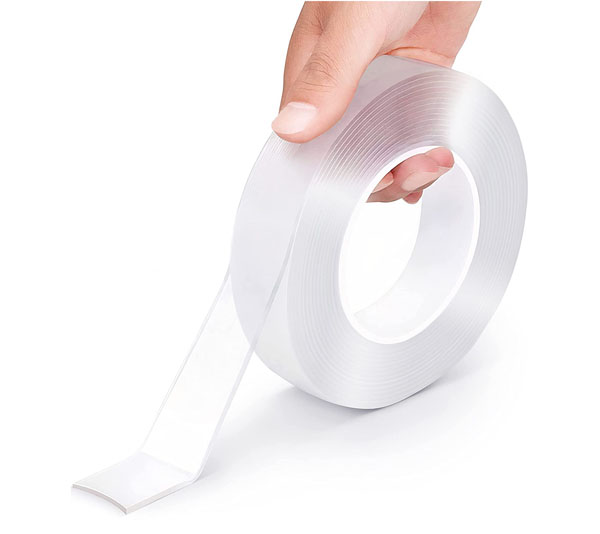 From Hecate: This multi-purpose tape is supposed to be fully removable but incredibly durable. Plus it's reusable, just wash and reuse. It's made from an acrylic-gel material, maybe that's the secret. The company claims it needs no bonding or drying time. Just cut the length you need, stick it and it's ready to go. You can use it for pictures, shelves, fixtures, etc. And it adheres to metal, glass, plastic, wood, stone, brick, ceramic, fabric and paper. One use is to keep a carpet in place, which is actually quite handy. There are two roll lengths to choose from, 9 feet for $12 and 16 feet for $14. Over 37,000 people have given it 4.4 stars that ReviewMeta confirmed. One customer said it's the only tool they need, "Don't ever pick up a nail and hammer ever again to hang something up. This stuff is the real deal." One even used it for lighting, "Great product several things now and it works great, also holds up LED lighting under cabinets. They kept falling down, but this tape works super." And there are several photos to back up all these customers' claims.
Thanks for reading and commenting on our affiliate post! If you make any purchases through these links we get a percentage and appreciate it.