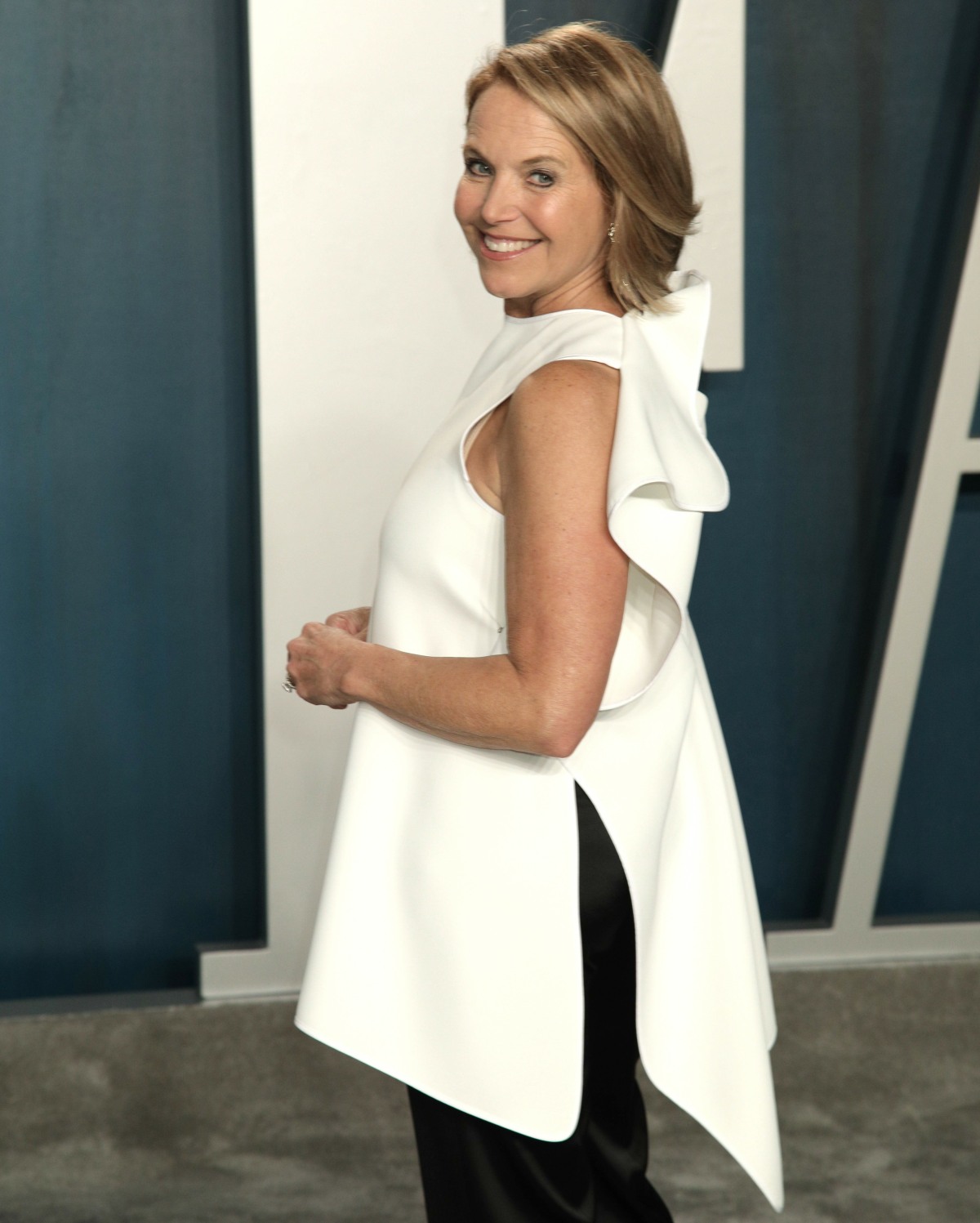 Katie Couric has written a tell-all memoir called Going There. The book comes out in late October, and she'll do an eleven-city book tour. Which should be pretty funny, because Couric is apparently burning a lot of bridges with this book. The Daily Mail has exclusive coverage, and Couric comes across as very old-school. As in, she doesn't believe in supporting women or mentoring women or respecting the women who came before her. It's remarkable that these are her own words too, it's not like this is an unauthorized biography! She's saying this sh-t with her whole chest, at least if the Daily Mail's coverage can be believed. It's possible that the Mail is putting a spin on some of the book passages because they have their own misogynistic agenda. Or it could be that Couric and the DM editors are birds of a feather. Here are some highlights from this Daily Mail exclusive.
On Deborah Norville: Among the most striking passages is Couric explaining how she didn't stick up for other women at work because she saw them as a threat to her own career. She admits that she had bad feelings for Deborah Norville even though she replaced her hosting TODAY in 1991. Norville took two months off for maternity leave and Couric filled in – when Norville didn't return Couric got the job permanently. Couric claims there were 'residual bad feelings' towards Norville for her obvious differences with Jane Pauley, her former TODAY co-host who left in 1989 under acrimonious conditions.

Couric thinks Norville was too perfect: Couric writes that Norville had a 'major relatability problem' because she was too perfect at a time in the morning when people were still getting ready for the day. One colleague supposedly told Couric that 'with Deborah, people feel like they need to get dressed before they turn on the TV'.

Protecting her turf: Couric admits that during her time at TODAY she was unwelcoming to other women because she felt like she needed to 'protect my turf.' She writes that she was aware that 'someone younger and cuter was always around the corner' and singles out Ashleigh Banfield as an example. Couric writes: 'For a minute there, Ashleigh Banfield was the next big thing; I'd heard her father was telling anyone who'd listen that she was going to replace me. In that environment, mentorship sometimes felt like self-sabotage.'

She hates Martha Stewart too: She had little affection for Martha Stewart and at an awards ceremony in 1996 Couric roasted her with a snarky poem which said that 'anything I can do you (Stewart) can do better.' Stewart was unamused and Couric writes that it took a 'some healthy humbling (prison will do that . . .) to develop a sense of humor.'

On Prince Harry: Among the celebrities that Couric takes potshots at are Prince Harry, who she met at a polo match in Brazil during his 'wild-oats sowing phase.' She recalled that the smell of cigarettes and alcohol seemed to 'ooze from every pore' in his body.

On Prince Andrew & Jeffrey Epstein: Couric was among those who attended the infamous 2010 dinner at Jeffrey Epstein's house when Prince Andrew was also there. She describes Epstein's $75million New York townhouse as 'Eyes Wide Shut with a twist – creepy chandeliers and body-part art'. Guests ate lasagna out of shallow bowls and Epstein 'held court' in front of the fireplace to the likes of Chelsea Handler and Woody Allen and Soon-Yi Previn, George Stephanopoulos and Charlie Rose. On the way home Perlin remarked how young the women were who took their coats. Couric writes: 'I couldn't imagine what Epstein and Andrew were up to, apart from trying to cultivate friends in the media. Which, in retrospect, they must have figured they'd need when the pedophilia charges started rolling in.'
The Mail is obviously interested in the Harry and Andrew stuff, but I found Couric's admissions about female coworkers really upsetting. It's true that when Couric was making a name for herself in television journalism, there was not this "women supporting women" energy or conversation. It was dog eat dog and Barbara Walters likely felt much the same way about her rise throughout the 1960s and 1970s. But Couric writes as if she's proud of herself for that mindset, like she has no regrets about freezing out younger women and relishing the fact that she succeeded in pushing out Norville. I mean, she did what she felt she had to do in that competitive world. But holy sh-t, she sounds like a deeply unpleasant person.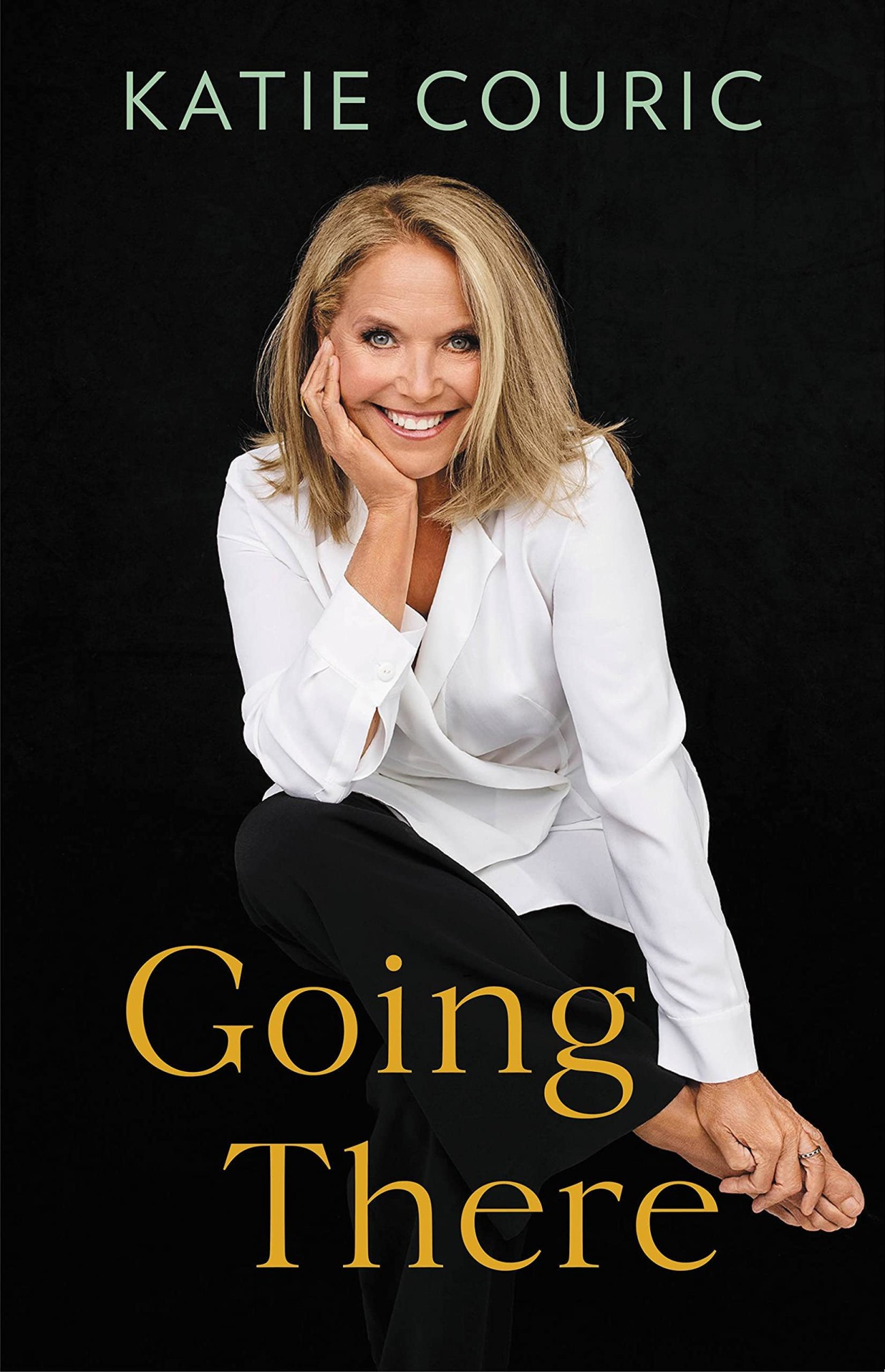 Photo courtesy of Avalon Red.