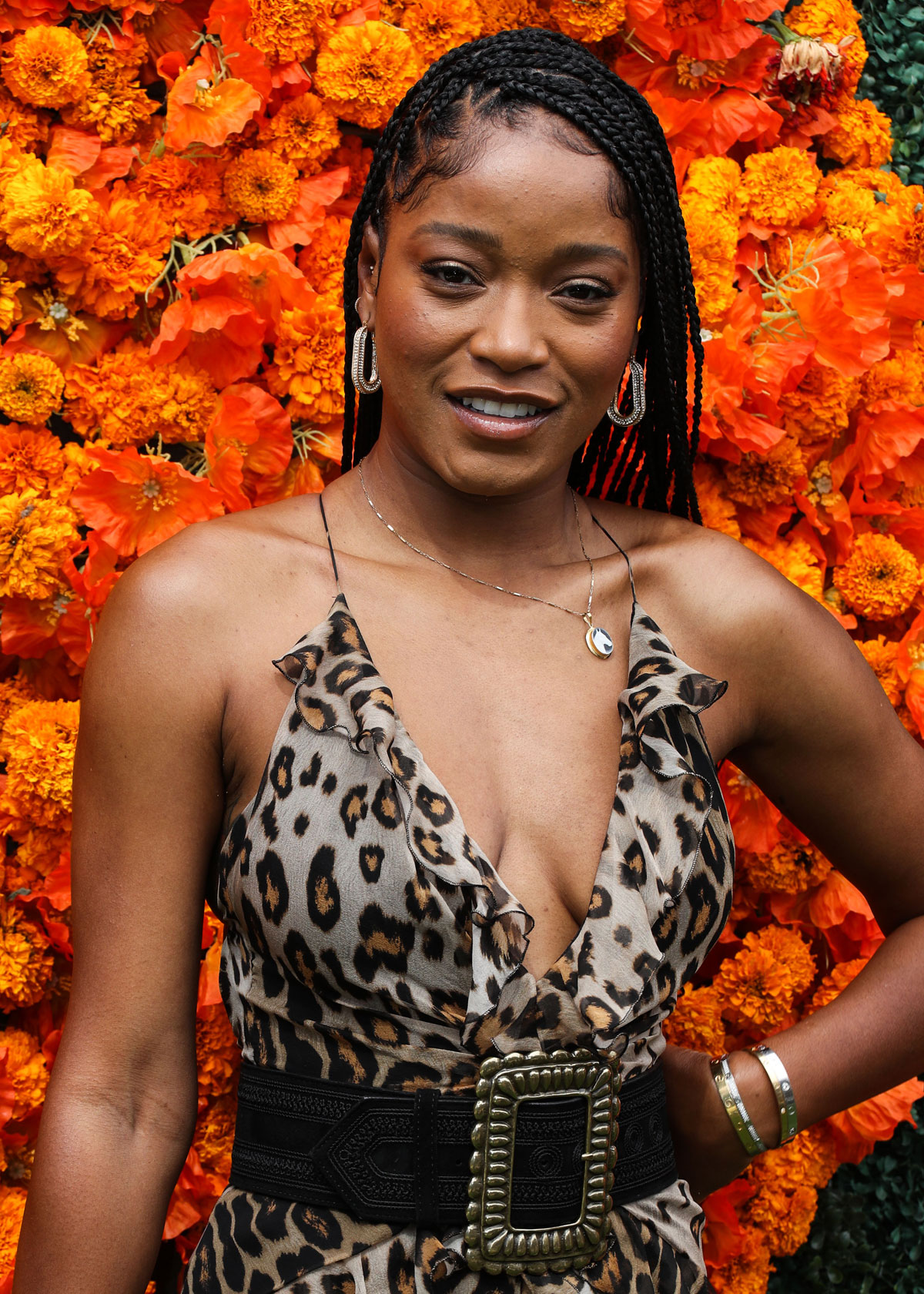 It is the end of an era. But who says that that end can't go out with a bang? Issa Rae has been giving us the quirkiest of Black girl joy for the last five years and us fans hate to see Insecure go. Issa is moving on to bigger and better things, and we are all excited about it. However, Issa Rae is not going to Game of Thrones us with season five of Insecure. We now know that Kerry Washington returned to direct an episode. And, bonus, season five's trailer revealed that Keke Palmer got her wish with a role in the show. For those who don't know, last year Keke tweeted at Issa Rae, asking Issa to write her into the the final season. Keke said that she posted about her excitement for season five and now her fans think she will be in it. She added that Issa needed to tag her in to kick Condola's ass. So Issa said, "Aight, bet," and the rest is history. Keke took to Instagram last week to announce that she would be in season five and that shooting her shot so publicly is how she got the role. Below are a few more details via People:
"Careful what you wish for 🥴," Palmer wrote on Instagram Wednesday, sharing the screen grab of the tweet she posted last year, playfully asking Insecure star and creator Issa Rae to cast her on the show. Palmer also included a sneak peek of her upcoming appearance.

"Genuinely so thankful to @issarae!" Palmer added. "I always shoot my work shots (cause I loves to werk 😅), what's the worst that can happen? Present your skill, you never know how it can be of service. 🙏🏾."

In September 2020, Palmer tweeted at Rae, 36, after the conclusion of Insecure's fourth season, noting that fans began suspecting she had joined the cast due to her enthusiasm.

"Hey @IssaRae there's been a mixup," the Hustlers star wrote at the time. "I posted about my excitement for season 5 of Insecure and now everybody thinks I'm going to be in it."

"We can't let them down," she added, "put me in to beat Condola's ass real quick," Palmer said of Christina Elmore's character — who dated Issa's ex Lawrence. Season 4 left off with Condola telling Lawrence she is pregnant, just as Lawrence (Jay Ellis) had rekindled things with Issa. (Rae plays character Issa Dee.)

In a trailer for the new season, released Wednesday, Palmer's character is seen standing next to Condola — who is cradling a baby in her arms. The trailer also teases a repaired relationship between Molly (Yvonne Orji) and Issa as well as the return of Issa's fling Nathan (Kendrick Sampson).
This has got to be the cutest story I have read so far this month. When I saw the post from Keke on Instagram, I was really excited for her and season five. I love seeing Black women winning. *Whispers* I need to watch season four of Insecure because I was too depressed last year to even watch it. But listen, we get Kerry AND baby sis Keke? I am here for this season and I have feeling it is going to be amazing. I also need to see what the hell Condola did, ya'll. Anyways, maybe we all should be as bold as Keke and shoot our shot. The worst that could happen is we get a no. But more often than not, as Keke has proven, most people are a yes to our hopes and dreams. I am sure Keke will be bringing mid-western girl realness to the set and I cannot wait to see her shine in the show. Hopefully, it isn't some five minute role. Keke has the personality to bring the drama to make Insecure end with a bang.
I am so happy that Issa was dedicated to given us an amazing series finale because I STILL haven't recovered from how Game of Thrones ended. Every once in a while I still want to "dracarys" HBO's HQ (I'm petty and I hold grudges). Fingers crossed, we won't have a repeat of that debacle. Congrats to our good sis Keke. Dreams really do come true, when you are willing to take risks and shoot your shot.
Photos credit: Avalon.red, Getty and via Instagram