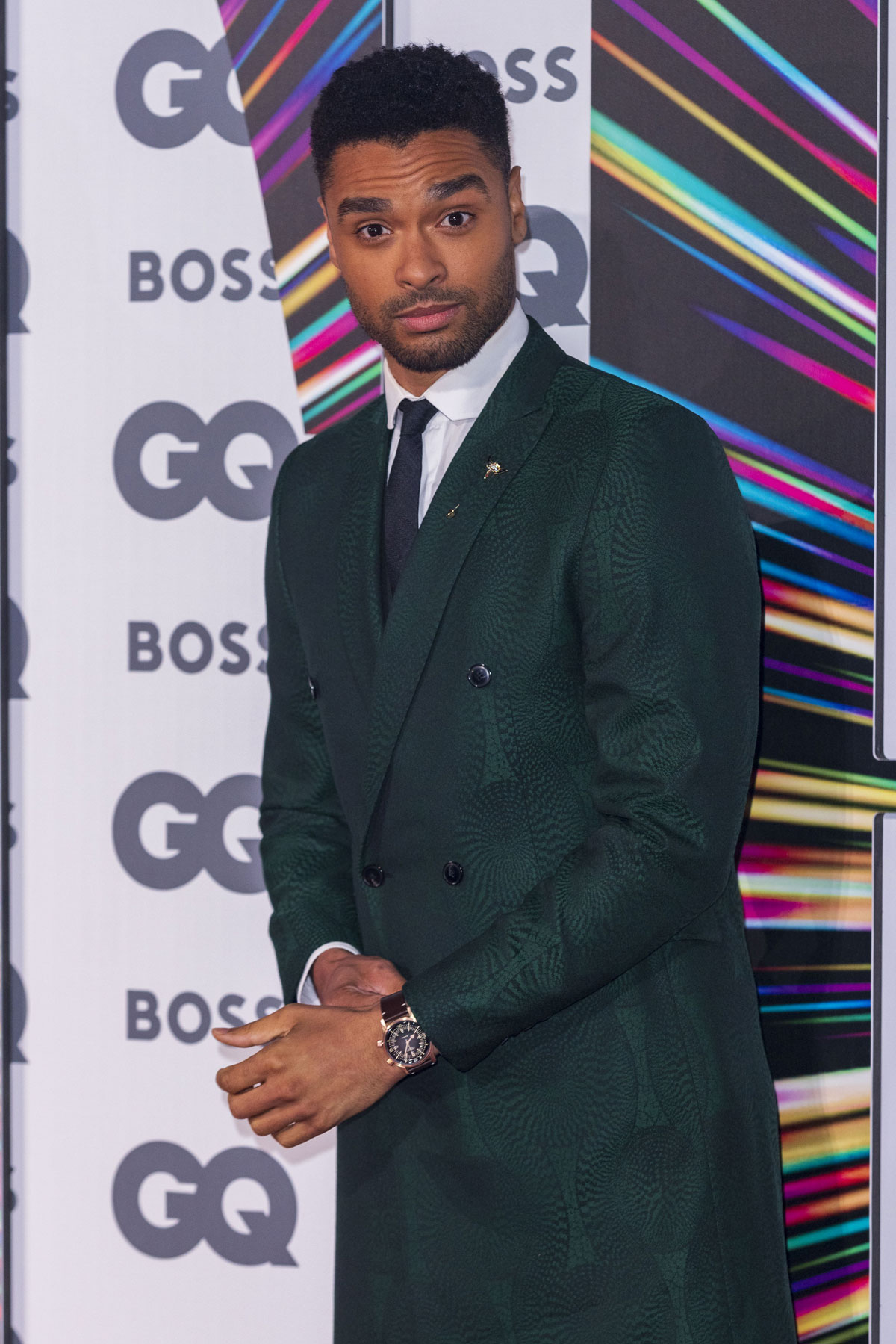 Since's Rege-Jean Page breakout role in Bridgerton last winter, all eyes have been on him. There were calls for him to be the first Black James Bond. Married middle-aged thotianas were getting their husbands to cast him in their movies. Rege was busy this summer working on The Gray Man and Dungeons and Dragons, both of which have wrapped filming. Rege was at the Emmys a couple of weeks ago, with a woman as his date. A lot of Rege's fans got their panties in bunch (I wasn't one of them), but the woman was revealed as a friend and his Mortal Engines costar, Menik Gooneratne. While he hasn't yet been offered the role of Bond it has been announced that Rege will be starring in a heist thriller for Netflix. The flick will be produced by Noah Hawley's 26 Keys production company and the Russo brothers are also attached. Below are a few more details via People:
Hawley will also produce via his 26 Keys production company, in partnership with AGBO's Joe and Anthony Russo and Mike Larocca, the outlets reported.

"AGBO was originally founded to allow us to collaborate with artists we greatly respect and admire," Larocca said in a statement to both outlets. "We are very happy to continue to fulfill that pledge by supporting this new film from Noah Hawley and Regé-Jean Page."

This will be Page's second time working with the Russo brothers, after they directed him in Chris Evans' and Ryan Gosling's upcoming film The Gray Man.
I am here for more Rege-Jean. I need to keep my inner middle-aged thotiana happy and she likes Rege-Jean. I am already looking forward to his upcoming films. Especially the Gray Man because it will have some of my other favorite stars in it like Chris Evans and Ryan Gosling. I am also a sucker for a good heist flick or series. I went crazy over the Netflix series Lupin. While we don't know much about this project, Netflix had me at Russo brothers and heist. I have been following Rege's career since The Roots remake. I loved him as Chicken George and I am excited that Bridgerton has catapulted him to the main stage. Rege is a brilliant actor and smart because he is definitely capitalizing on his new found fame. I normally get burnt out on a celebrity who seems to be everywhere, but honayyy I ain't there yet with Rege. I need more of him and he needs to be everywhere. I am glad that he seems to have found a home with the Russo brothers and am sure they will keep Rege busy. I haven't watched much of Noah Hawley's stuff except the FX show Legion and I really liked it. I am sure that the Hawley x Russo combo is going to be fire and I cannot wait for this film.
photos credit: Avalon.red, Getty and via Instagram