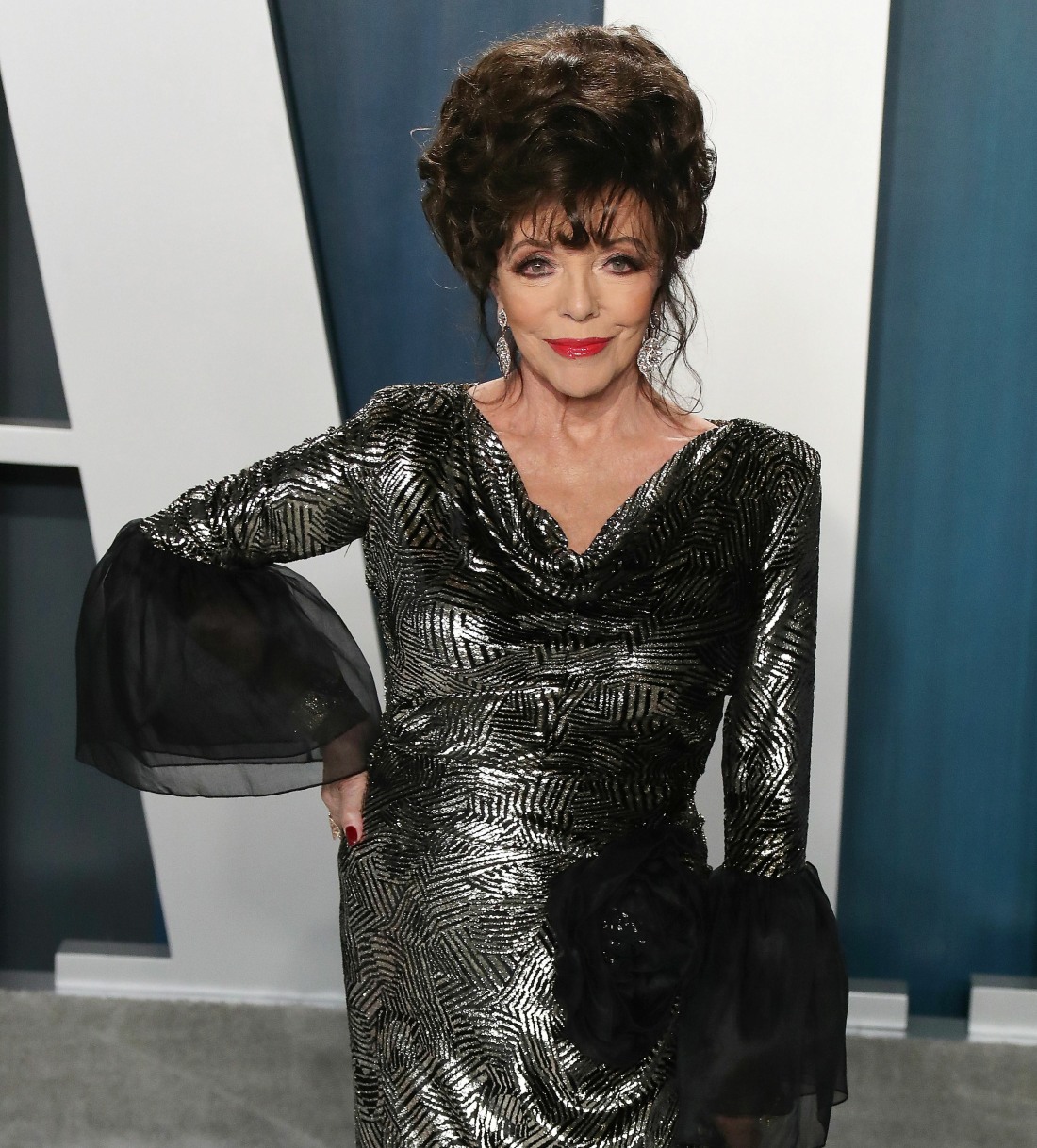 Joan Collins, 88, loves nothing more than to gossip and be bitchy about the celebrities of the day. We should make her an unofficial celebrity mascot of Celebitchy. A decade ago, she was talking about how Jennifer Aniston isn't really beautiful, and how the only thing worth saying about Keira Knightley is that she's thin. Well, Joan has a new book out called My Unapologetic Diaries. This time, she's taking on reality stars like the Kardashians, and she's still mad about Linda Evans. She's also mad about plastic surgery, which is weird, right? Joan's pretty plastic.
On Linda Evans: "Are you supposed to ignore somebody when they come in with tape on their eyelid?" she wrote of Evans, who starred in the ABC soap opera as her character's nemesis. "Every one of the other actors was saying, 'What do you think she had done?' "

On plastic surgery: "Am I the only one who thinks there's an obesity crisis? Those lips people have done, I think they look ludicrous," she said of today's trends in cosmetic surgery. "I'm sorry. And if people want to go round looking like that I'm going to laugh at it."

Everyone talks about the Kardashians' plastic surgery. "We all talk about it. Have you ever been in a hairdresser's? The Kardashians, for instance. Kris Jenner, their mother, is a good friend of mine and I don't want to be rude about her children, but there's an awful lot of surgery there and I've talked to my friends about it, as I'm sure you have, the bottoms, the tiny waists."

On Sophia Loren: Collins even took a swing at Italian actress Sophia Loren and her pearly whites, writing that Loren's teeth "look like they have been carved out of ivory. [Loren's] still alive. But it's not as if we're bosom buddies and she's never going to speak to me again. And it's true."
Again, Joan used to swing for the fences and slam A-listers. Now she's stating the obvious about the Kardashians. I mean, she's right? But she's not saying anything that a million other people haven't already said. Of course the Kardashians are mostly plastic. Ten years ago, Kim was the worst one when it came to plastic surgery and Botox. These days, it's Khloe. And Kris Jenner too, she's had a ton of work done. But yeah, Khloe, Kylie and Kim have had a ton of work done on their bodies.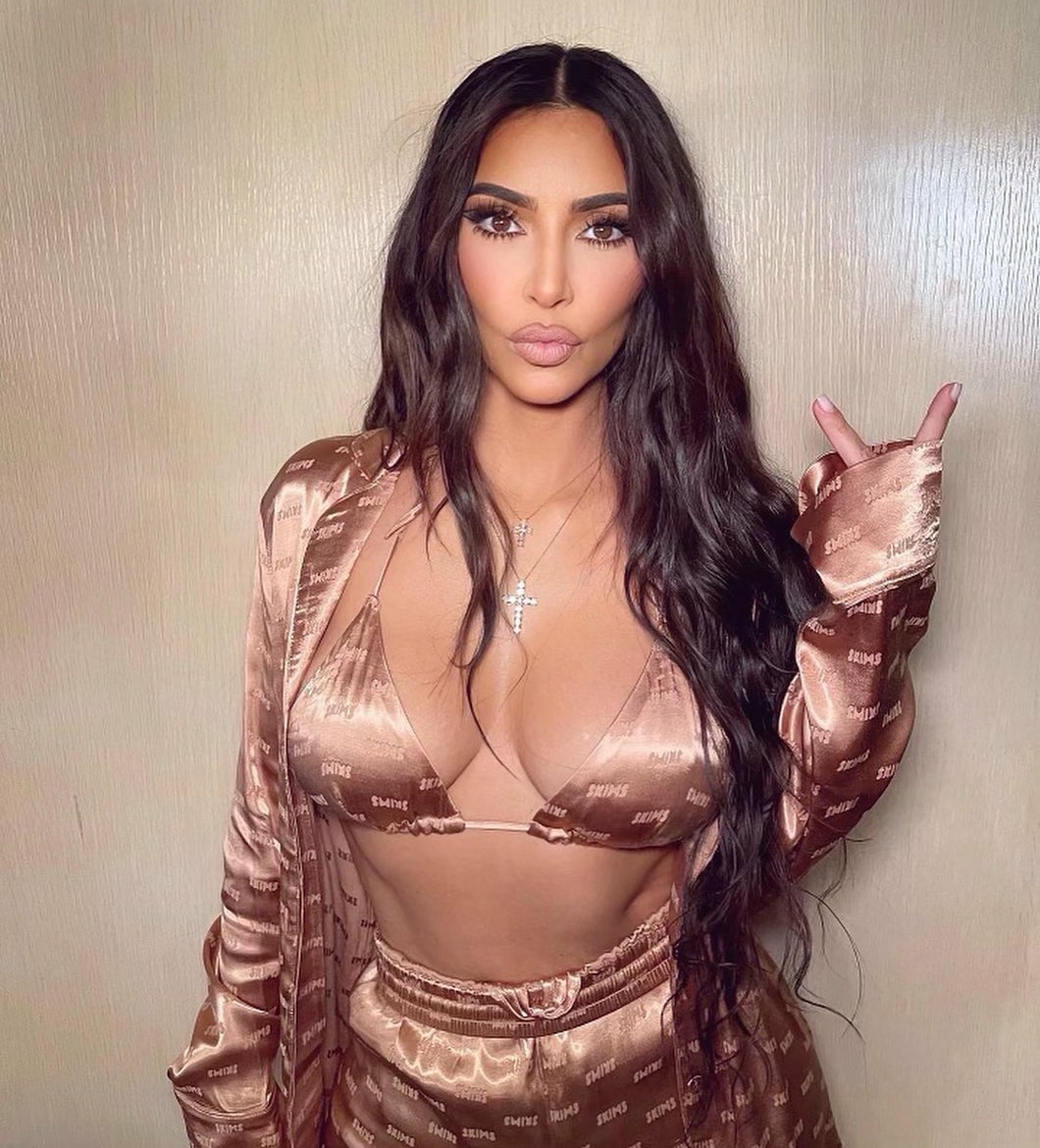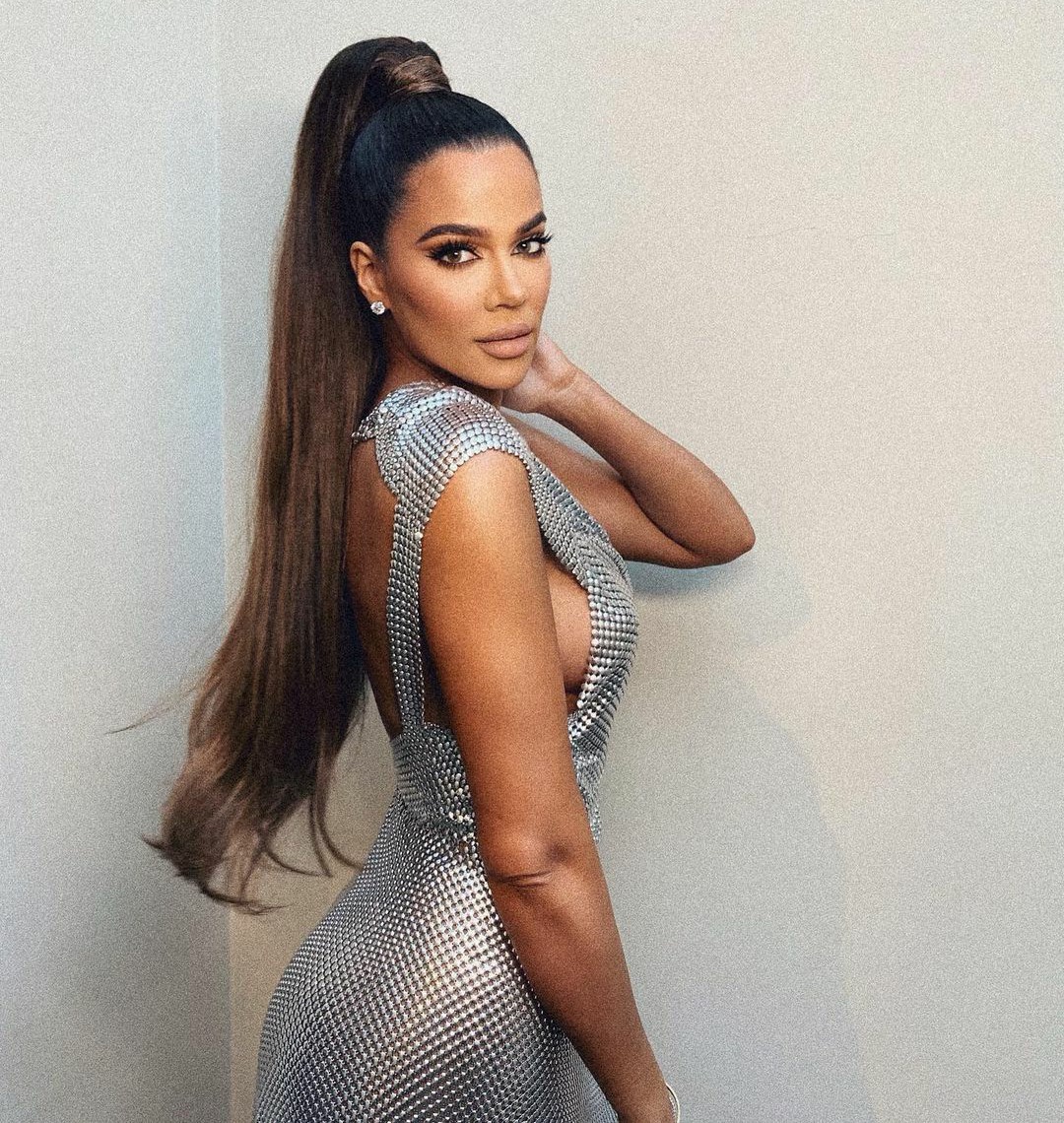 Photos courtesy of Avalon Red, Backgrid and social media.