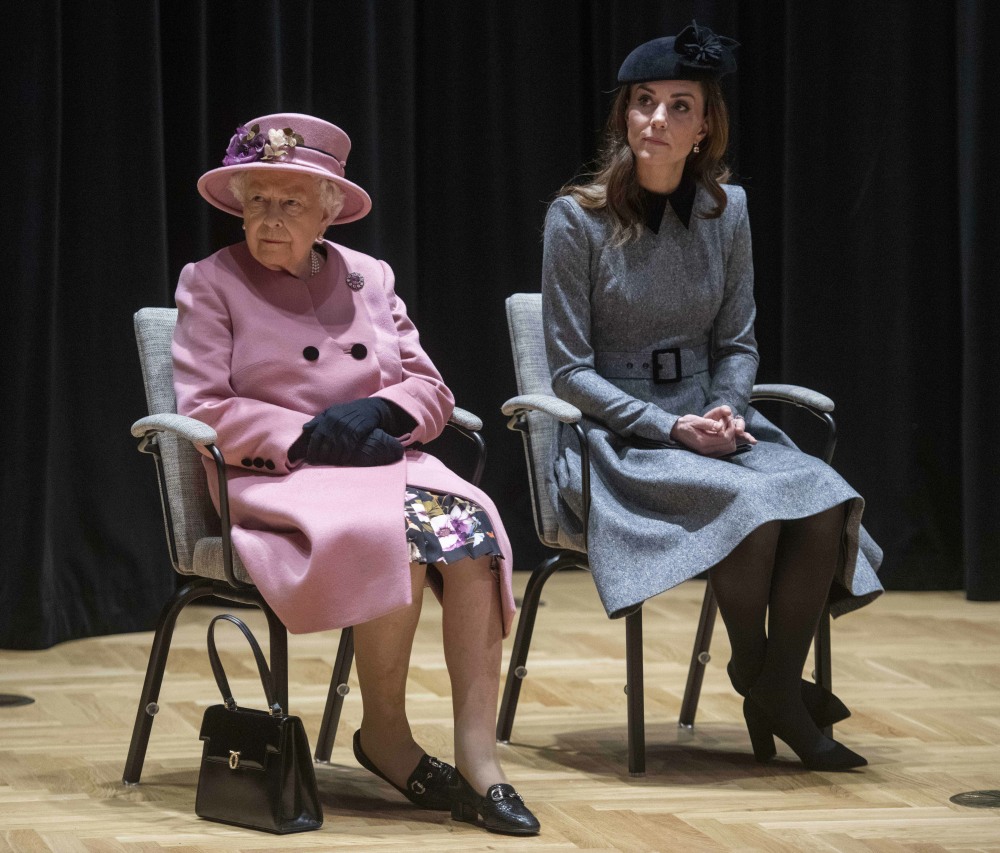 The fundamental contradiction within the Windsor clan is that they prefer, represent and embrace conservative tradition above all else, yet they desperately need to modernize to survive. Everything is currently being done to represent, defend and apply Queen Elizabeth's preferences and conservative, colonizer, traditional mindset. The Duke and Duchess of Cambridge are not modern because they don't have to be modern. That's not what the Queen wants, and no one in the monarchy demands it. Kate is "successful" in the Queen's eyes because Kate had babies, stayed with her philandering husband, and represents the (white) status quo. So, would you like to hear all of that in a sugary royal-commentary way? Here are highlights from two separate Us Weekly stories about how the Queen trusts Kate.
Kate can be trusted: "Over time, Kate has proved to Elizabeth that she can be trusted and they've developed a great relationship," a source exclusively reveals in the latest issue of Us Weekly, on newsstands now. "Elizabeth feels confident that Kate will make a great queen."

Kate was uneasy in the spotlight for ten years? It took 10 years to conquer the feeling of being "uneasy in the spotlight," the insider tells Us, but Kate has become a "fearless" public figure and "knows [the protocols] like the back of her hand."

Kate was nervous around the Queen: "During the early days as a royal, being around Elizabeth made her nervous. She was so desperate to impress."

Kate is also "slightly nervous" about becoming Queen: "She's always up for a challenge, believes in herself and feels that she has developed the wisdom, courage and strength to be a success," the insider explains, adding that both Kate and William have been in contact with Elizabeth about their future roles. "The queen feels confident that they cross all the boxes to rule."

Majesty's Joe Little: "The queen very much regards Catherine as … a safe pair of hands. She's been a member of the royal family for 10 years now. … I think given that all that's going on in the past few years in the royal family in terms of the fallouts. … The queen has great trust in Kate. Kate has found her own niche within the royal family."

Kate's royal order: The monarch, 95, also gave Prince William's wife, 39, a strong confidence boost by bestowing her with "the royal family order, something that's only given to the female members of the royal family who have been around for quite some time and are deemed to be of great support to the queen," Little explained. "I would say that the queen has great trust in the future Prince and Princess of Wales William and Catherine will be one day and, you know, in the fullness of time … King William and Queen Catherine."

Kate the keen team player: Over the years, the queen has begun to view the Duchess of Cambridge as "a team player" within the palace. "Kate has found her own niche within the royal family," Little told Us. "And she focuses on things that mean a great deal to her that she feels that she can give something to the charity … in a great way. Kate was very gradual. She appeared occasionally, but for the first few years, it was really [as] William's wife rather than a working member of the royal family."

Kate is old-school: Little believes the queen appreciates that Kate "adheres to tradition" instead of bending the rules. However, the family members still recognize that "the modern royal family has to evolve."
I realize it's Us Weekly and all, but some of these quotes and descriptions are bonkers. "Kate has found her own niche within the royal family." She's going to be Princess of Wales and Queen Consort, neither of which are "niche." She's married to the future future king and she gave birth to the heirs. She's not a niche!! Now as for Kate being seen as a "safe pair of hands" – I would not doubt that the Queen and her courtiers do regard Kate that way, more of a lazy, chaotic neutral overall. Kate's not leaving her cheating husband, Kate's not reinventing any royal wheels, Kate's not causing wall-to-wall drama within the institution. She's just lazy and she barely has any friends besides her mother. That's what a "safe pair of hands" means.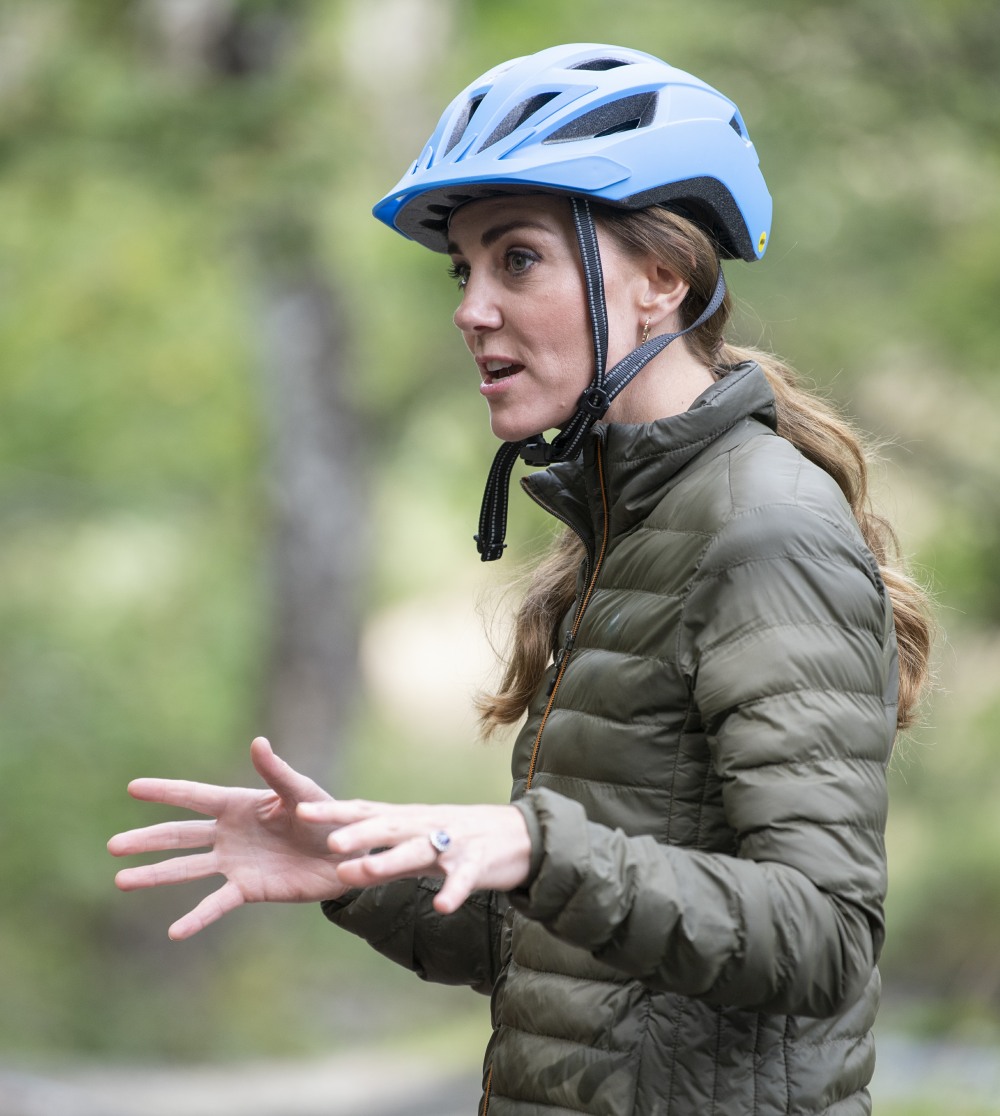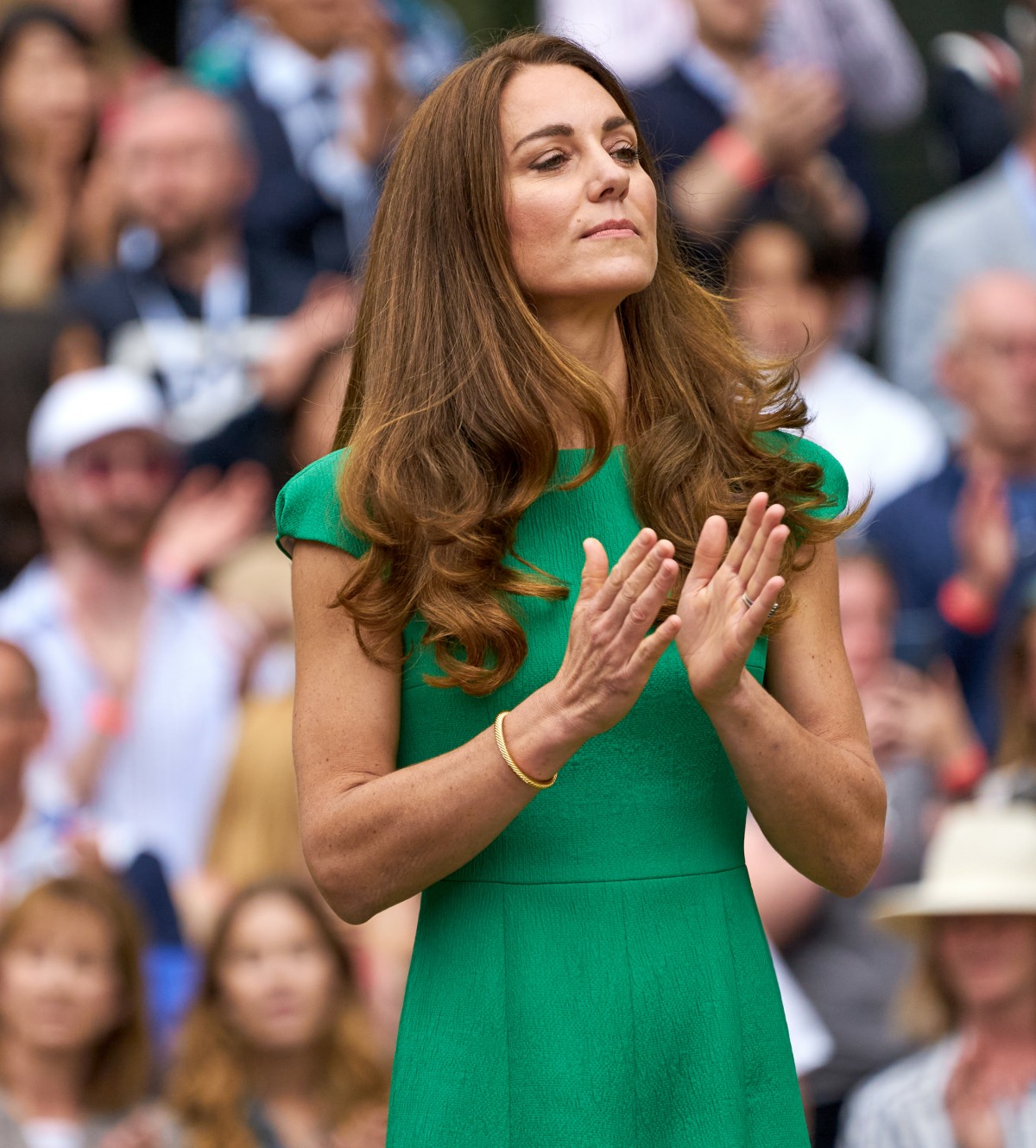 Photos courtesy of Backgrid, Avalon Red and Instagram.