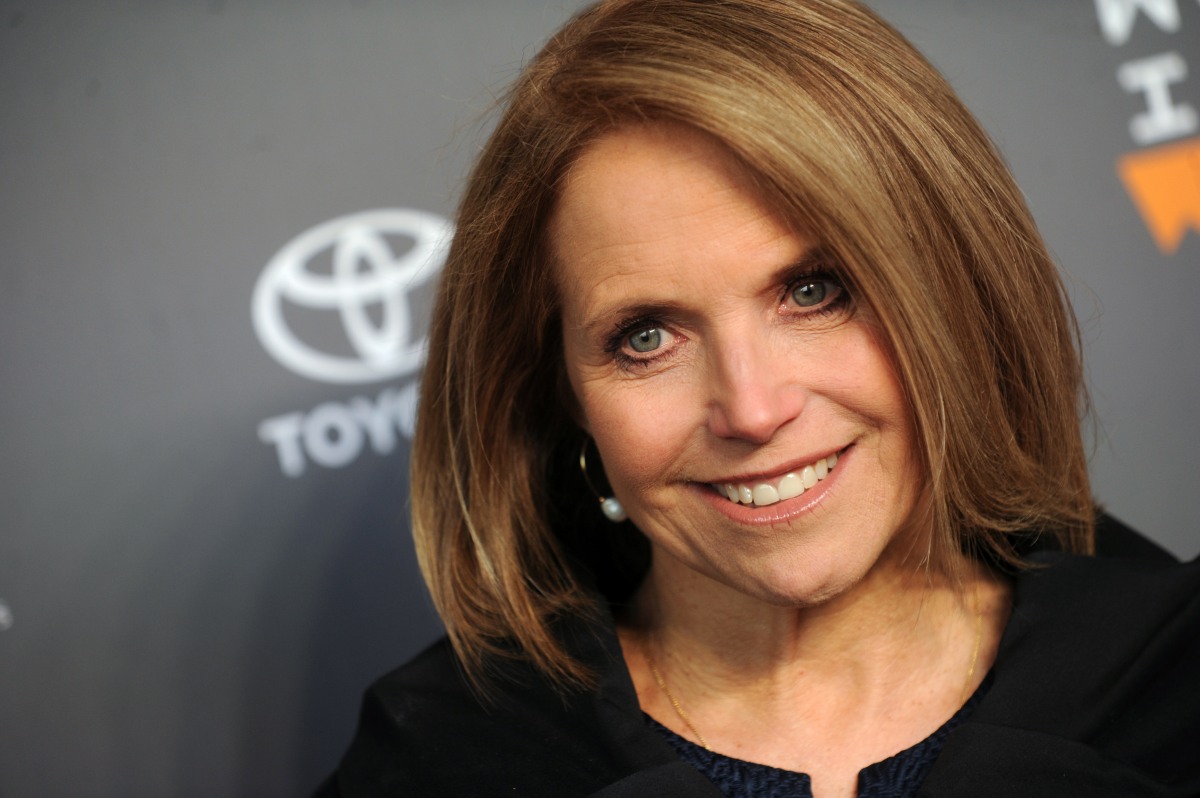 I feel like this is the October series we weren't expecting: The Katie Couric Is Deplorable series. Couric's memoir, Going There, comes out at the end of the month. Excerpts and quotes from the piece have been leaked and released for the past week, and Couric sounds completely awful at every level. Couric sounds – in her own words – like someone who hated every woman she ever met, who treats household staff like trash, who thinks she's being clever when really she's just desperate for relevancy. One of the stories in the book is about Couric's nanny, who she refers to as Doris in the book. The real woman is named Nancy Poznek, and she is not happy about what Couric wrote. Couric made it sound like Poznek had significant mental health issues, that Poznek was trying to break up Couric's first marriage, that Poznek fostered a creepy codependency between the two women. Poznek is pissed and she gave her exclusive to the Daily Mail. Some highlights:
Poznek says Couric was a gross mess: It was Couric, Poznek says, who heavily relied on HER to take care of the television star at home, just as she needed constant coaching from producers at NBC's Today show in the early 1990s. Poznek, who worked for the family from 1991 to 1994, said Couric's home was such a mess that the TV anchor wouldn't shower all weekend because she was so exhausted, and that working for her was like nannying a 'teenage boy' in addition to taking care of baby daughter Ellie.

Couric's marriage problems had nothing to do with her: Poznek had a front row seat as Couric and her first husband Jay Monahan drifted apart once she became a television star, only having sex three times in the past three years Monahan had confided to her – on New Year's Eve. She claims that Couric was so overwhelmed, Monahan didn't feel he could tell her he had stomach problems and was popping Tums antacid 'like candy.' His health problems later developed into colorectal cancer that killed him at the age of 42 and Poznek claims that Couric was 'guilty' because she 'wasn't around for him all those years'.

Couric's NBC bosses learned to contact Poznek: Soon Poznek's role extended to waking Couric up at 4am so she could get to the Today studio. NBC would call Poznek and tell her to make sure Couric had the things she needed because she was more organized than her boss. When Couric came home she and Poznek would go out for a couple of hours and then the 'packet' – material to prepare for the next day's show – would arrive from NBC and Couric would have to study it. Poznerk said: 'She was not a smart person, as in she's studied the packet but Jeff Zucker helped her through it.'

Couric is as fake as they come: Pozek said that she was turned off by Couric's manufactured charm that she deployed for her job. She said: 'She'd say to Jay and me: "I have to go out and schmooze." I've seen her operate, I was with her when she was interviewed by People magazine, she reels these people in, they think she's their best friend. As soon as she goes out she puts on that smile and that cutesy thing. Now she's too old for that cutesy thing.'

OH MY GOD: Meanwhile, when she got home, Couric would discard clothes all over the house and her room looked like a 'disaster.' Monahan would have to push Couric into the shower because she wouldn't wash all weekend, Poznek claimed. 'One time when we were in Key West, Jay said to me, come on you gotta come with me. He took me up to the bedroom, she was in the bathroom and he said look – it was her pillow, she'd picked her nose all night, all the (boogers) were lined up,' Poznek said. 'She was like that. She'll drink out of a milk carton and when her underwear were dirty she'll turn them inside out'.

Men didn't make passes at Couric: Couric rarely cooked and didn't diet – Poznek recalled that she was 'built like a little wrestler' and 'never saw a man make a pass at her – Jay had nothing to worry about there.'
There's a ton of other stuff, intimate stuff about Katie's first marriage and how both Katie and Jay confided in Poznek constantly, and how their marriage was not great at all. It's all just… three deeply dysfunctional people and their dysfunctional relationships. That's all it was. It wasn't like Couric claimed, where Poznek was trying to destroy her marriage. It probably wasn't like Poznek claimed, where Couric couldn't do a thing without her. My guess is that Poznek was incredibly close to both Jay and Katie… and then Katie was the one who got petty and jealous. The booger thing…my God. And to not wash for an entire weekend? EW.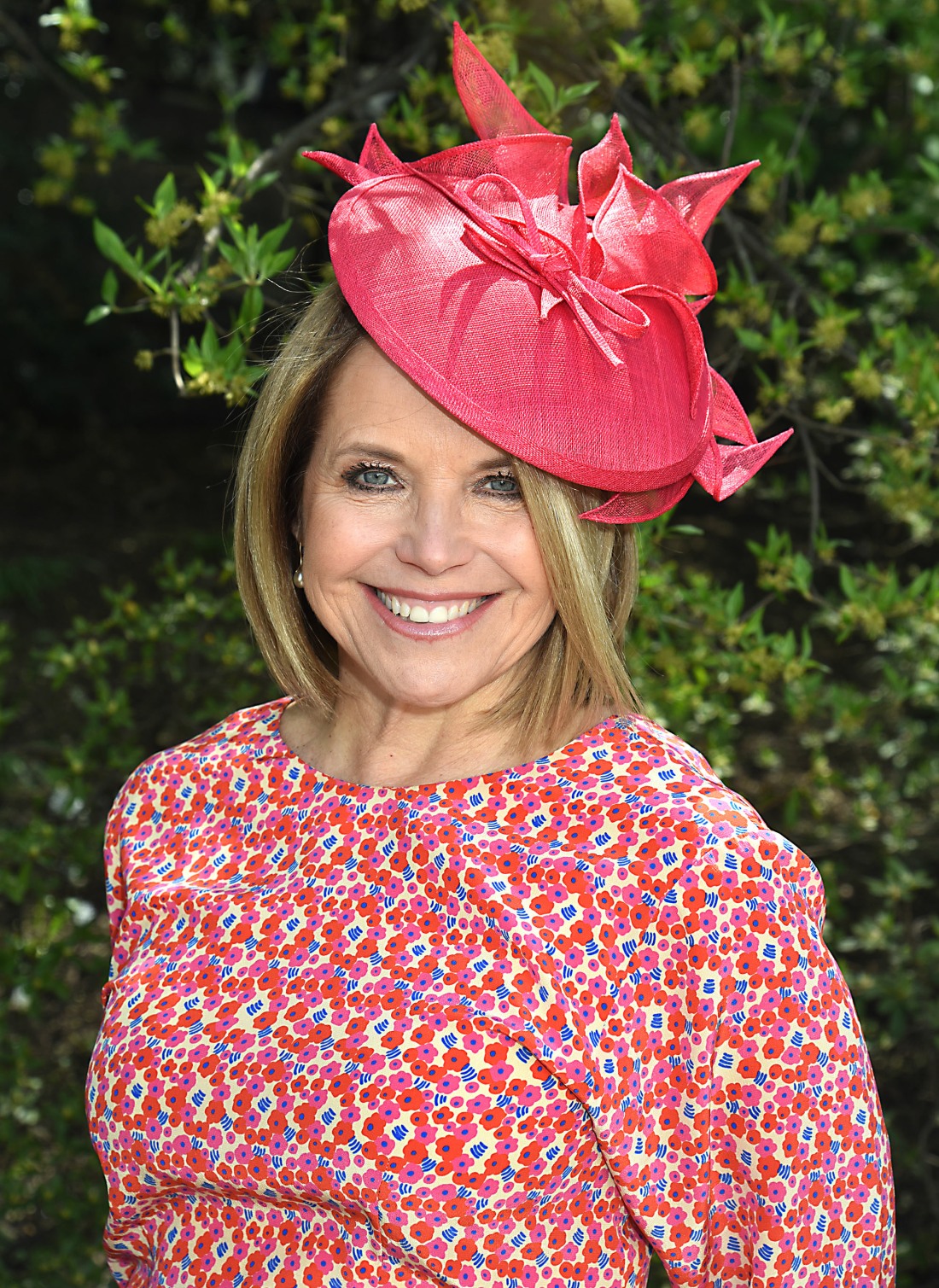 Photos courtesy of Avalon Red.