I remember being slightly horrified when big, bushy eyebrows came back into style. I've never had big, thick eyebrows. My eyebrows, if I leave them alone, will simply look unkempt, with random hair growing in every direction, some of them making a break for my hairline. I feel it's necessary for me to pluck, early and often. I don't think I could grow a full unibrow, but I know that space above the bridge of my nose would look unkempt if I didn't pluck. As it turns out, Ella Emhoff – aka VP Kamala Harris's stepdaughter – is pro-unibrow. As you can see in close-ups, she's growing out her unibrow hairs on purpose:
"Browfluencer" Ella Emhoff would like you to stop over-plucking your arches. The 22-year-old stepdaughter of Vice President Kamala Harris recently modeled in Balenciaga's show during Paris Fashion Week, taking Vogue behind the scenes — and dropping some beauty advice in the process.

"When I was younger I would pluck my middle brow area, but I recently stopped and it's amazing," said the second daughter, who went viral in January by seemingly wiggling her eyebrows at former VP Mike Pence during the inauguration.

"I think everyone should just embrace their little unibrows," she added.

This Fashion Month, the Parsons School of Design grad has walked runways for Proenza Schouler and Miu Miu in addition to Balenciaga, where she modeled a baggy all-black matching set comprised of an oversized turtleneck and knit trousers.
I mean, God bless. I couldn't. I can't do anything with my eyebrows except what I already do, try to pluck them into looking presentable. I don't really understand this move over the past decade to make big, bushy, filled-in brows into a thing, nor do I get this "unibrows are awesome" thing. Also: I'm shocked by how different Ella looks without glasses, and styled with sleek hair. She really does have a lovely face. I wonder if that's why she can pull off the unibrow – it's some kind of white-woman pretty privilege.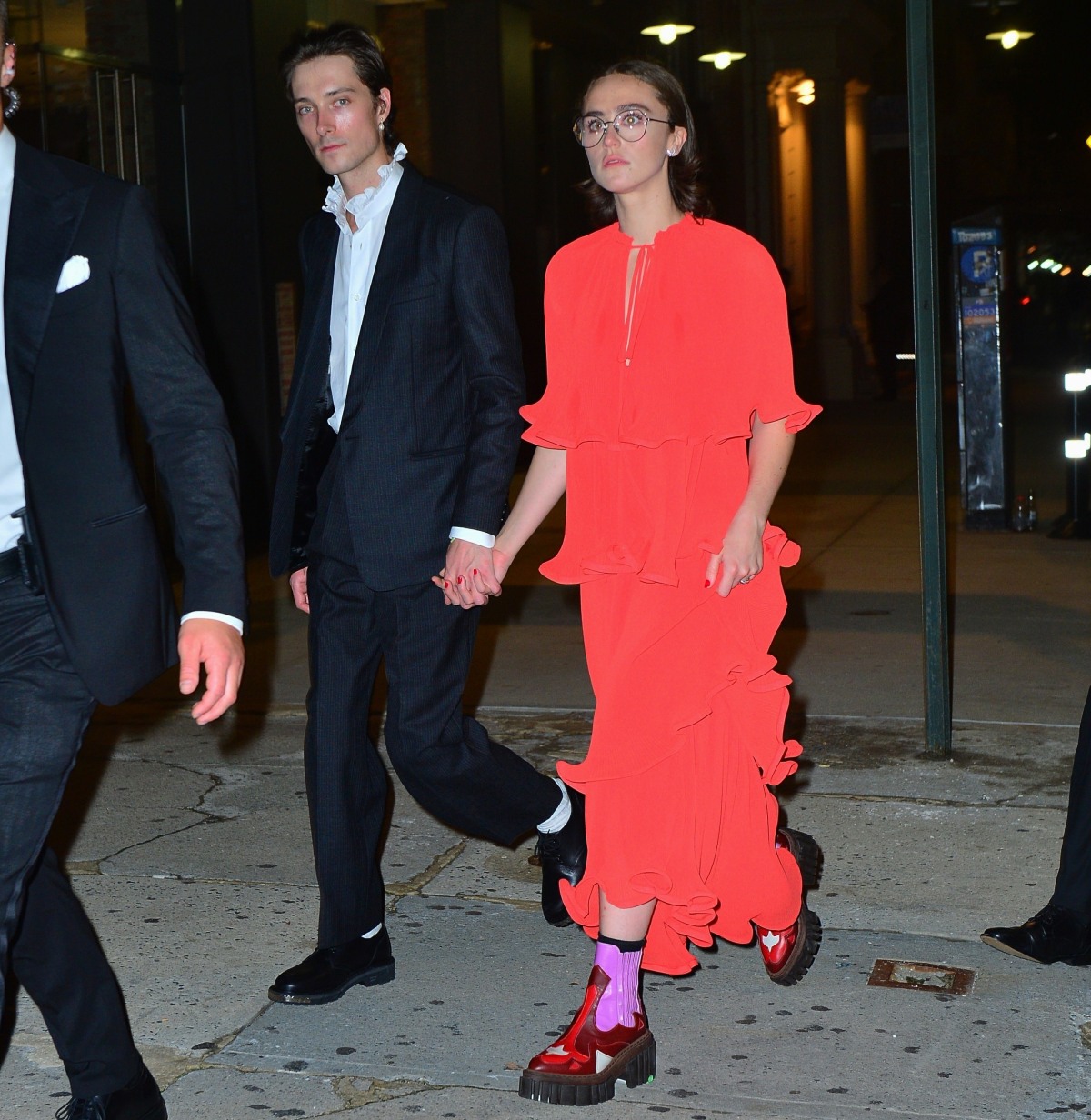 Photos courtesy of Backgrid, Getty, Ella's Instagram.