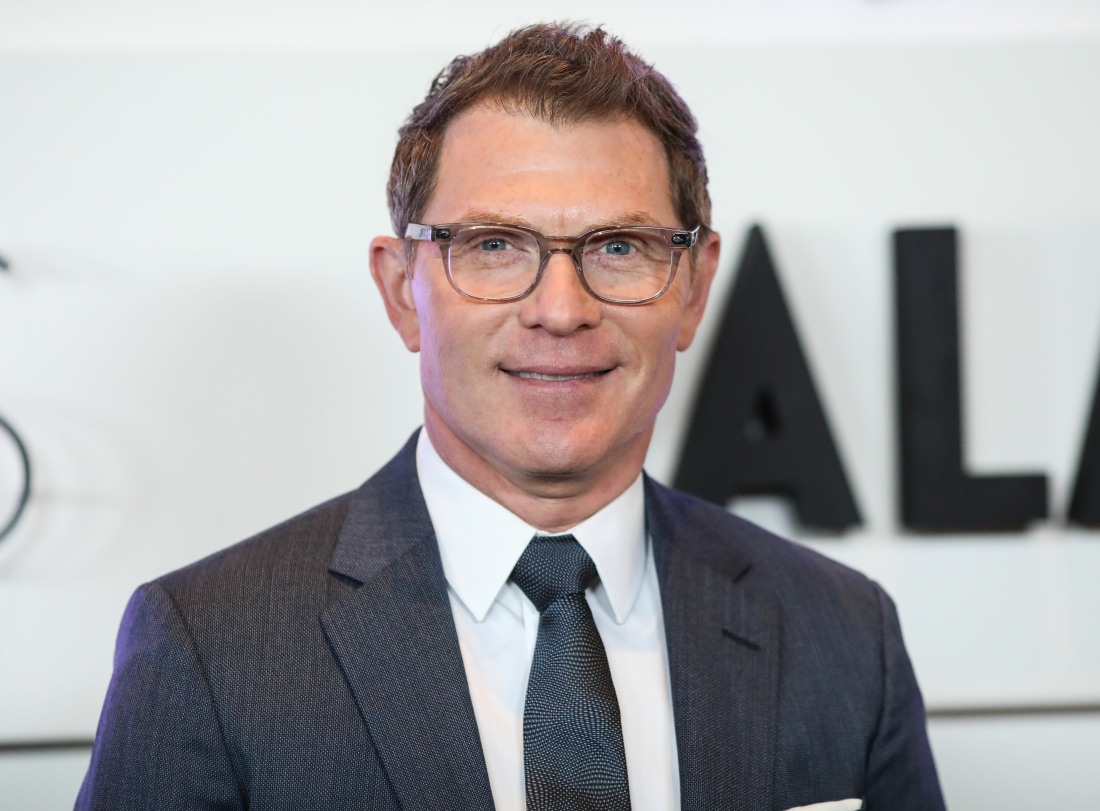 Back in 2015, celebrity chef Bobby Flay took a major hit to his public persona. He and Stephanie March separated and filed for divorce, and it got dirty really fast. Flay was/is a serial adulterer, and March had complicated health issues connected to a bad boob job. March said she made significant contributions to his businesses, he said she was just trying to get more money in the divorce. When Flay got his star on the Hollywood Walk of Fame, someone arranged for a plane to fly overhead with a banner reading "CHEATER." It was honestly one of the nastiest celebrity divorces I've ever seen. It made me look at Flay differently too – I absolutely believe that Flay cheats and he's a workaholic. So… does any of that have anything to do with this? Flay is exiting The Food Network after 27 years.
Superstar chef Bobby Flay and Food Network are poised to part ways after a 27-year run that has made the restaurateur and businessman one of the country's most recognizable culinary figures.

Flay and Food Network have been in negotiations on a new contract for some time. His most recent exclusive three-year pact with the Discovery-owned cabler expires at year's end. Sources close to the situation said that Food Network has ended the negotiations.

Flay representatives at WME declined to comment on the situation, citing the policy of not commenting on active negotiations. That's an indication that Flay's team sees some hardball negotiating tactics afoot. But sources close to Food Network say the decision has been made to move on as the sides were far apart on financial terms. Food Network declined to comment for this story.

The parting will come as a shock to longtime Food Network viewers. Flay has been a staple of its programming since 1994, when the cabler was still in its first year on the air.
Flay has done and is still doing a huge number of shows for Food Network – I regularly watch Beat Bobby Flay, and Brunch with Bobby is a very peaceful and enjoyable cooking show. He owns restaurants around the country, he knows a lot about food, and he's very "good on camera." I wonder if this was less about Flay and whatever is going on in his personal life and more about how he felt like he's earned bigger contracts for all of the work he's done to make Discovery+ and the Food Network into the brands they are. And The Food Network was like "no, it's time to find younger talent, cheaper talent." Flay is tight with many of the Food Network's older on-air talents too, like Michael Symon, Alex Guarnaschelli and Giada de Laurentiis.
Before today, I had no idea he was a cat guy. Damn it, that makes me like him more.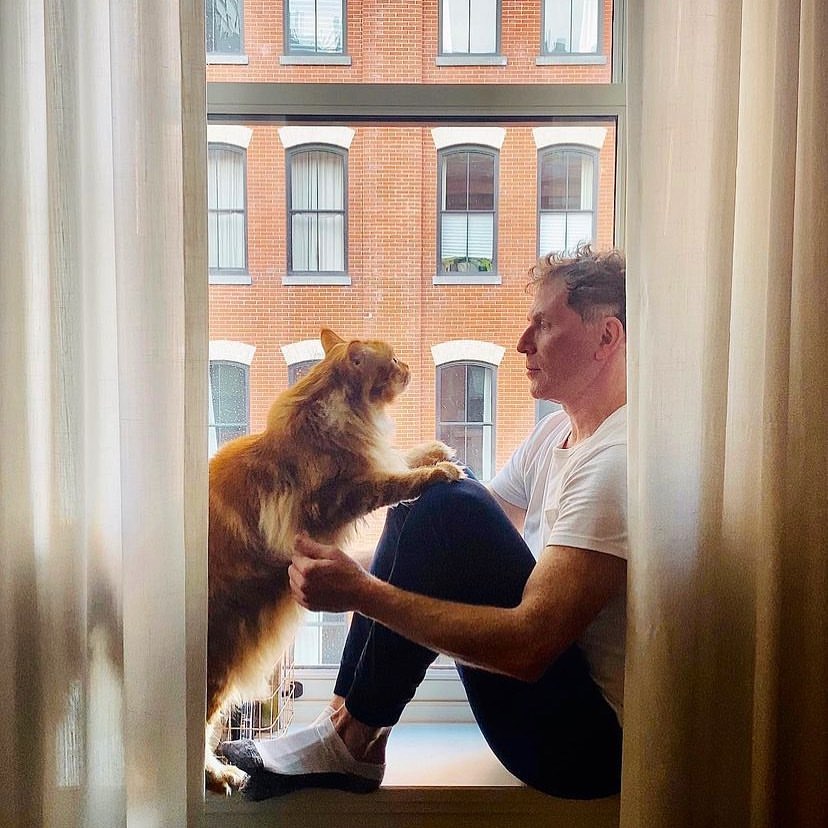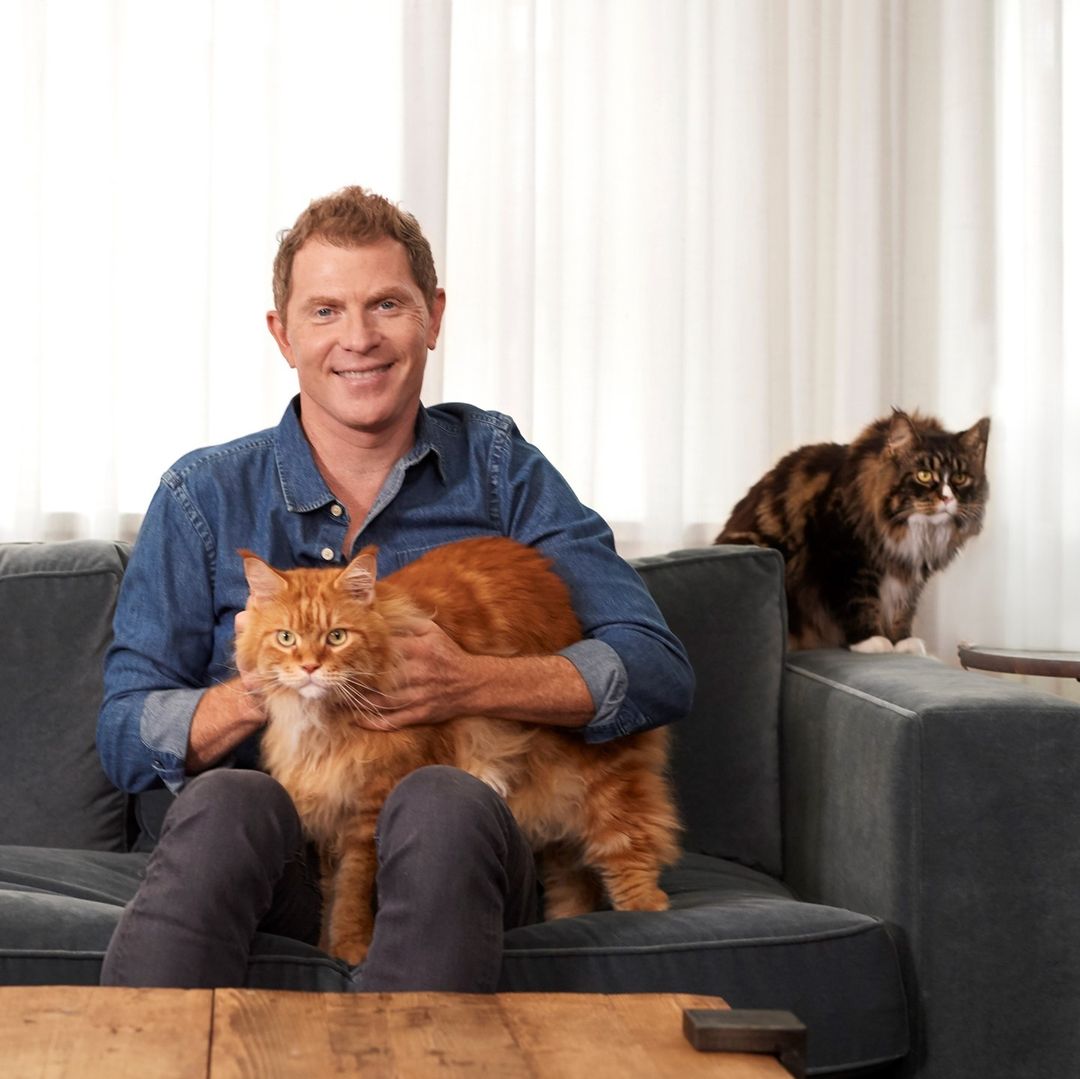 Photos courtesy of Instagram, Avalon Red.