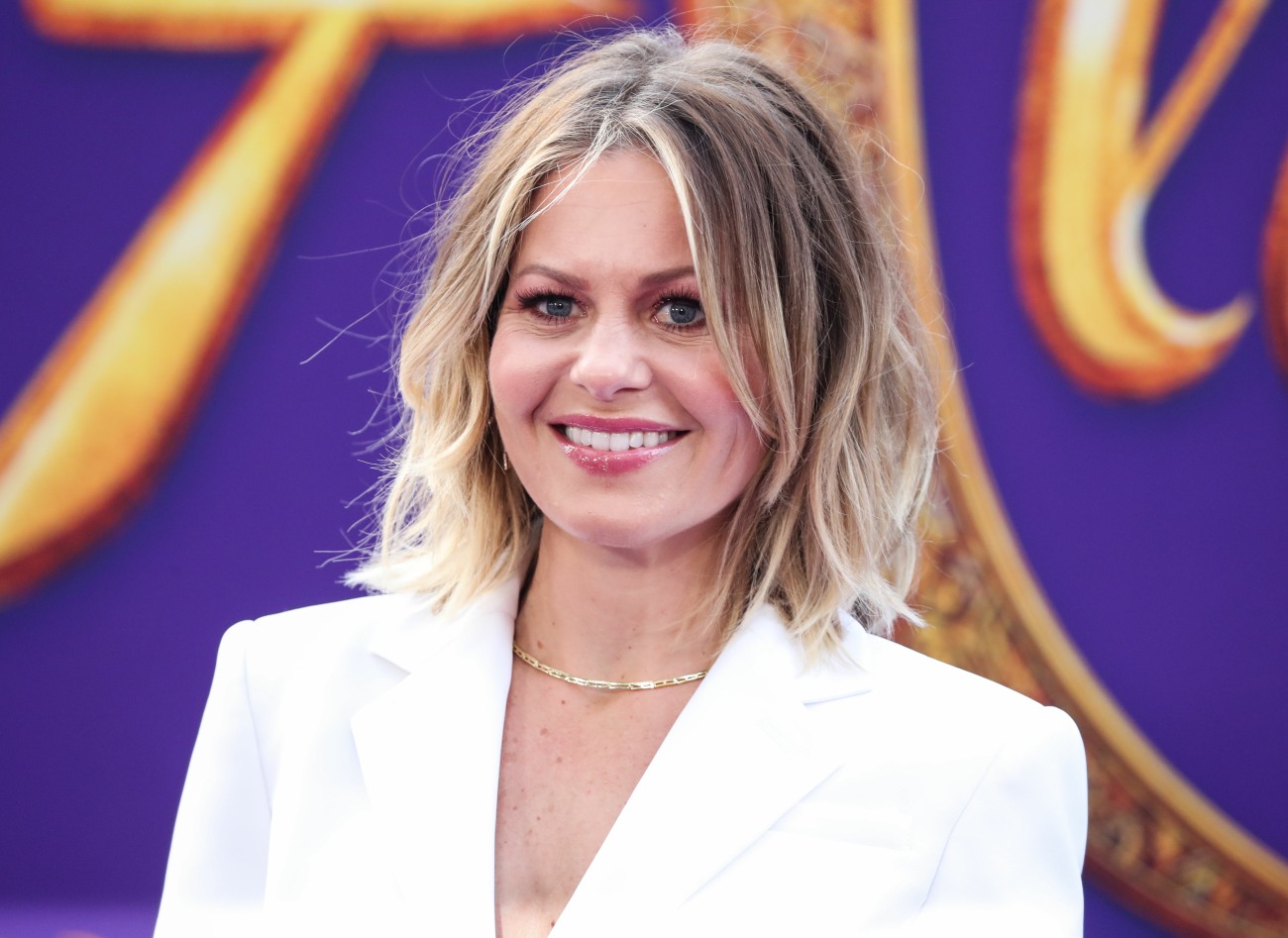 Candace Cameron Bure is an Evangelical Christian, a Republican and a regular actress in some of those wholesome Hallmark Channel movies where everyone is white and no one has premarital sex. She's 45, she's been married for 25 years (!!) and she has three now-young-adult children. Basically, if you had to make a guess about how she feels about vaccines, you would probably guess correctly. Of course she's anti-Vaxx. But she wrapping up her anti-vaccine stance like she's suddenly some immunologist or intellectual.
First, a little backstory – in September, she had an Instagram Story about how she refuses to disclose her vaccine status, and how she's adamantly against vaccine mandates. She wrote at the time: "I can no longer stay silent on vaccine mandates. Although I will not disclose my vaccination status to you, I am absolutely opposed to vaccine MANDATES, anywhere. We must speak up." This is now her big struggle, her big cause. She is the Gandhi of lazy, stupid white people who don't understand immunity. She posted an Instagram a few days ago which is straight out of the anti-Vaxxer handbook.
Candace Cameron Bure is speaking out about her stance on COVID-19 vaccine mandates. On Thursday, Oct.7, the Hallmark actress shared an infographic from social media personality "The Girl Named Blake" to her Instagram account, explaining that despite being against requiring individuals to get vaccinated against COVID-19, she's not an anti-vaxxer. Rather, Candace indicated she's "pro-medical freedom."

One of the five slides read, "I'm not anti-v, I'm just pro-informed consent," with another stating, "I'm just pro-immune system." The last two images endorse "early intervention" and "sunlight, exercise, real food, & vitamins" as an apparent defense against illness.

For these reasons, Candace wrote in her caption, she doesn't support a vaccine mandate. "This. This is not about what I am against. This is what I am FOR. Read and understand the distinction," the 45-year-old mother of three stated. "This mama is holding the line and standing up for freedom. This should not separate us. We can have different opinions and still respect and love one another. Be bigger than that!"
Over 713,000 Americans have died of Covid. The thousands of people who have died of Covid in recent months have been overwhelmingly unvaccinated. On their deathbeds, many of them regretted their decisions to not get the vaccine or take the pandemic seriously. I guess Cameron is one of the lucky ones who doesn't know anyone with that kind of story. I guess she's in her little privileged bubble and she thinks she's making some dumbf–k stance. Oh well. If her ass is unvaccinated and she's encouraged her family to refuse the vaccine, chances are pretty good that Covid will come for them eventually.
Photos courtesy of Avalon Red and Instagram.