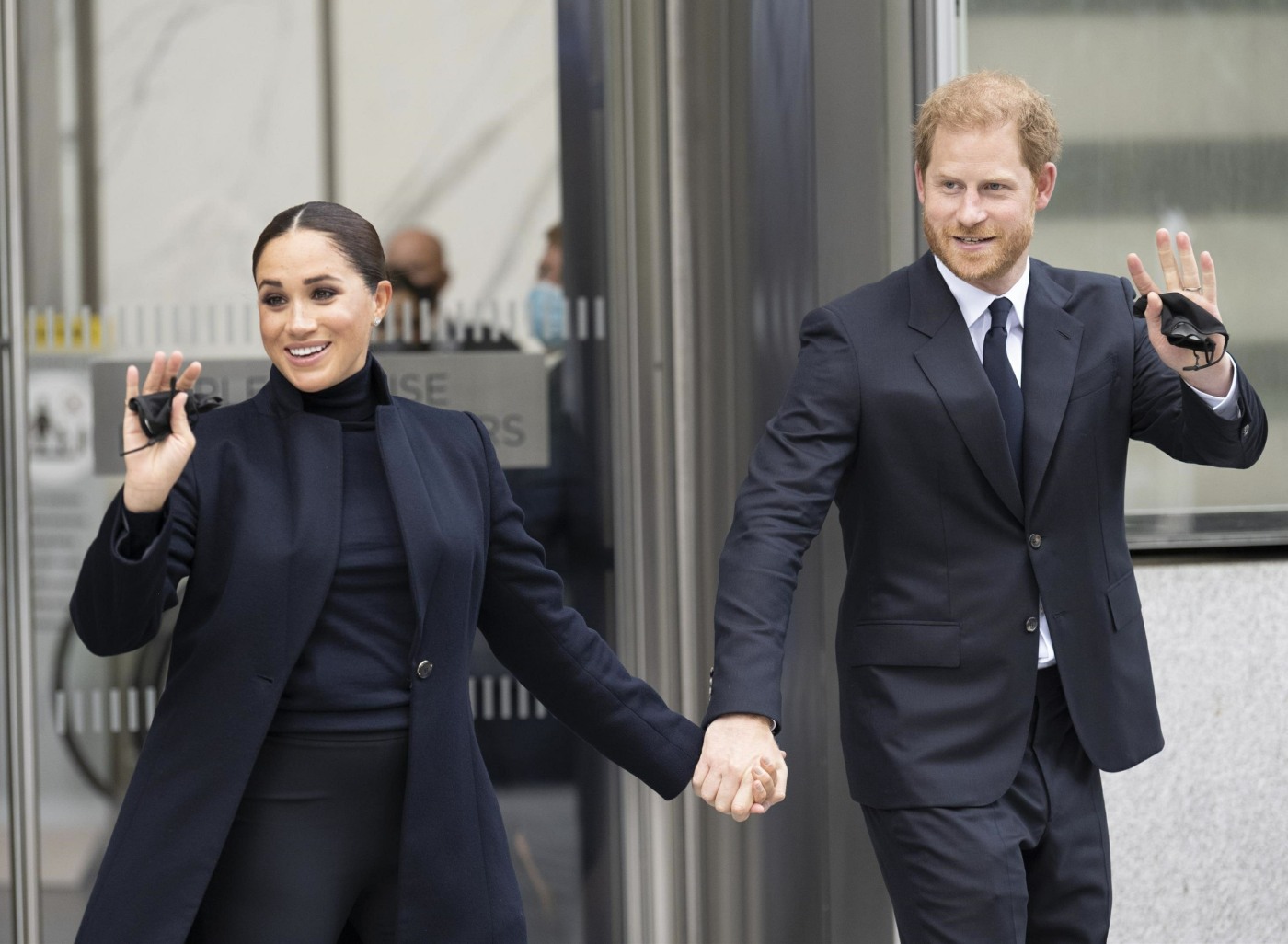 Prince Harry returned to the UK in late June, and made an appearance at the fakakta statue unveiling on July 1st, at Kensington Palace. This appearance was known and scheduled in advance, and there was a ton of hype and gossip for weeks/months before his arrival. Hilariously, most of the gossip was about how Prince William told Kate she was not invited, and then Kate threw a tantrum in the media about that. Good times. Harry was lovely at the unveiling, and he jetted home to Montecito a few days later.
Since July, the British media has been obsessed with hyping Harry's next appearance in the UK. Clearly, the fakakta Jubilee is too far away, and there has been significant conversation that Harry would like to visit the UK this fall, possibly with Meghan and the kids in tow. There's also been conversation about a possible Windsor christening for Lilibet, although William wants credit for "refusing" it. You get the idea: the media is desperate for the Sussexes to visit, but they're also desperate to make it sound like the Sussexes are unwelcome. So… guess what? They have another theory about when the Sussexes might return:
Palace aides are braced for Harry to make a surprise return to the UK with Meghan by his side — at a postponed party to celebrate Princess Diana. The Sussexes are weighing up whether to join his brother William and 100 guests, including Sir Elton John, at the rearranged bash later this month.

Harry, 37, flew back for the scaled-down unveiling of the Diana statue in July, without Meghan, 40, who had just given birth, but a reception was shelved due to Covid-19 restrictions. The party to honour Di with her friends and family will now take place at Kensington Palace a week on Tuesday.

It was always thought Harry wanted to return for the hour-long celebration of his mother's life when it was rearranged. But the couple have yet to make palace chiefs and reception organisers aware of their plans, it is understood. Travel restrictions from the USA have now been lifted so the California-based pair would be spared Covid quarantine.

An insider told The Sun: "No one knows what Harry's decision is but there are rumblings that he may come with Meghan and their two children."

Majesty Magazine editor-in-chief Ingrid Seward, at said of the reception: "You would have thought it would definitely be something Harry would really want to be at. I can't imagine anything less important for him because he would want to respect his mother. It is an important gathering of his mother's friends. He could even get a few quotes for his memoir. I am sure Meghan would want to be there for Diana and Harry."
What I'm getting from this is that the Sussexes have been invited, but they haven't RSVP'd and they're not telling their plans to the royal saltines anymore. Perhaps Harry and Meghan are even still debating it themselves. Or maybe they've already discussed their plans with the Queen and she's the one not telling a soul. LOL. It would be incredibly funny to me if Harry and Meghan just slipped into the UK for a few days and didn't give anyone any advance warning. I know it can't happen like that because of security and all of that, but still. It would be so funny.
Also: "He could even get a few quotes for his memoir…" I'm sure he's got enough quotes for his memoir, you cow. I hope Harry drops the exact quotes of what was said about what his children with Meghan would look like.
Anyway, after I wrote all of that, the Sussexes' spokesperson said that Prince Harry would not be in attendance at this party. The spox also said that it is not known if Harry and Meghan will even visit the UK this year because they're so busy. Good!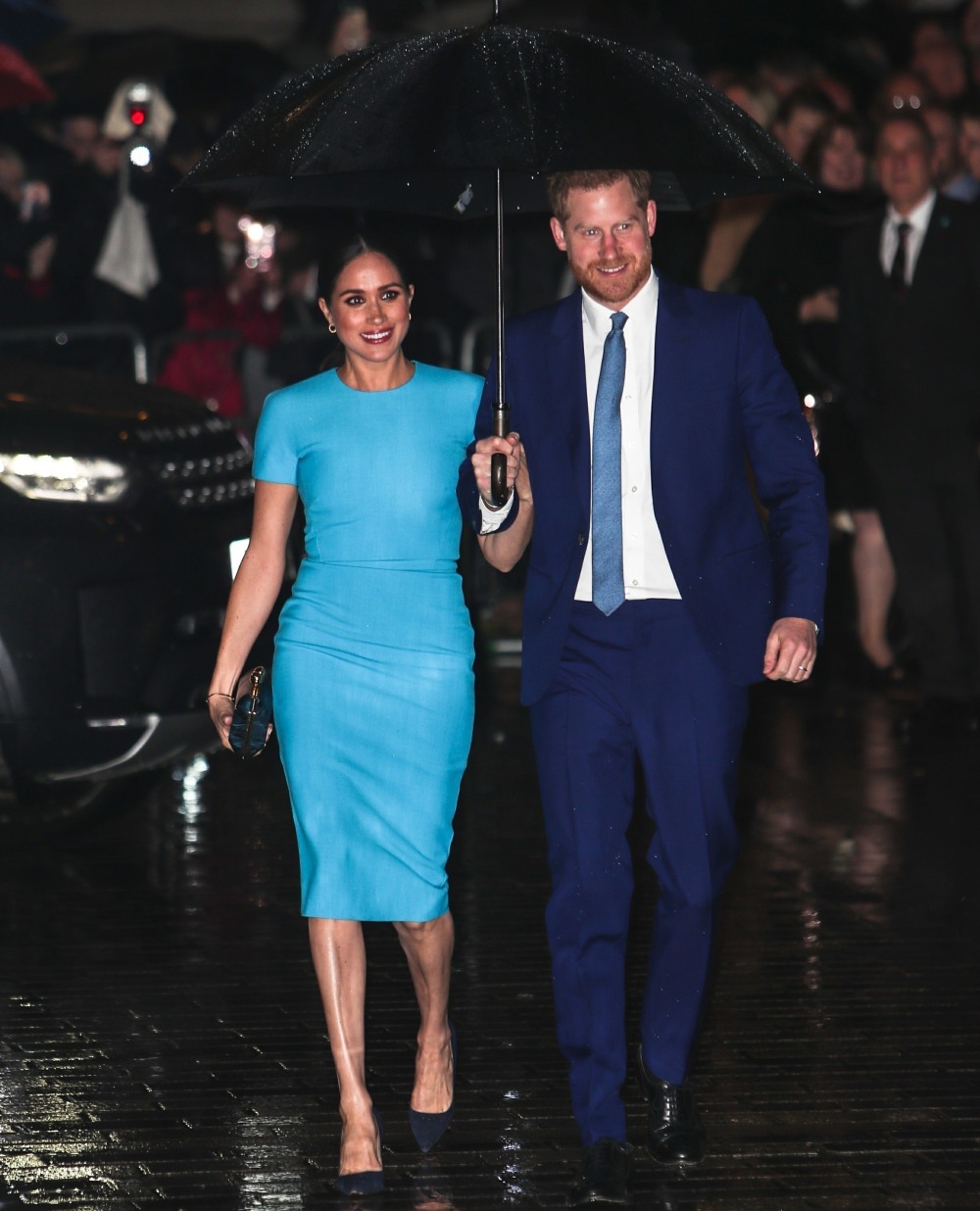 Photos courtesy of Avalon Red, Backgrid.