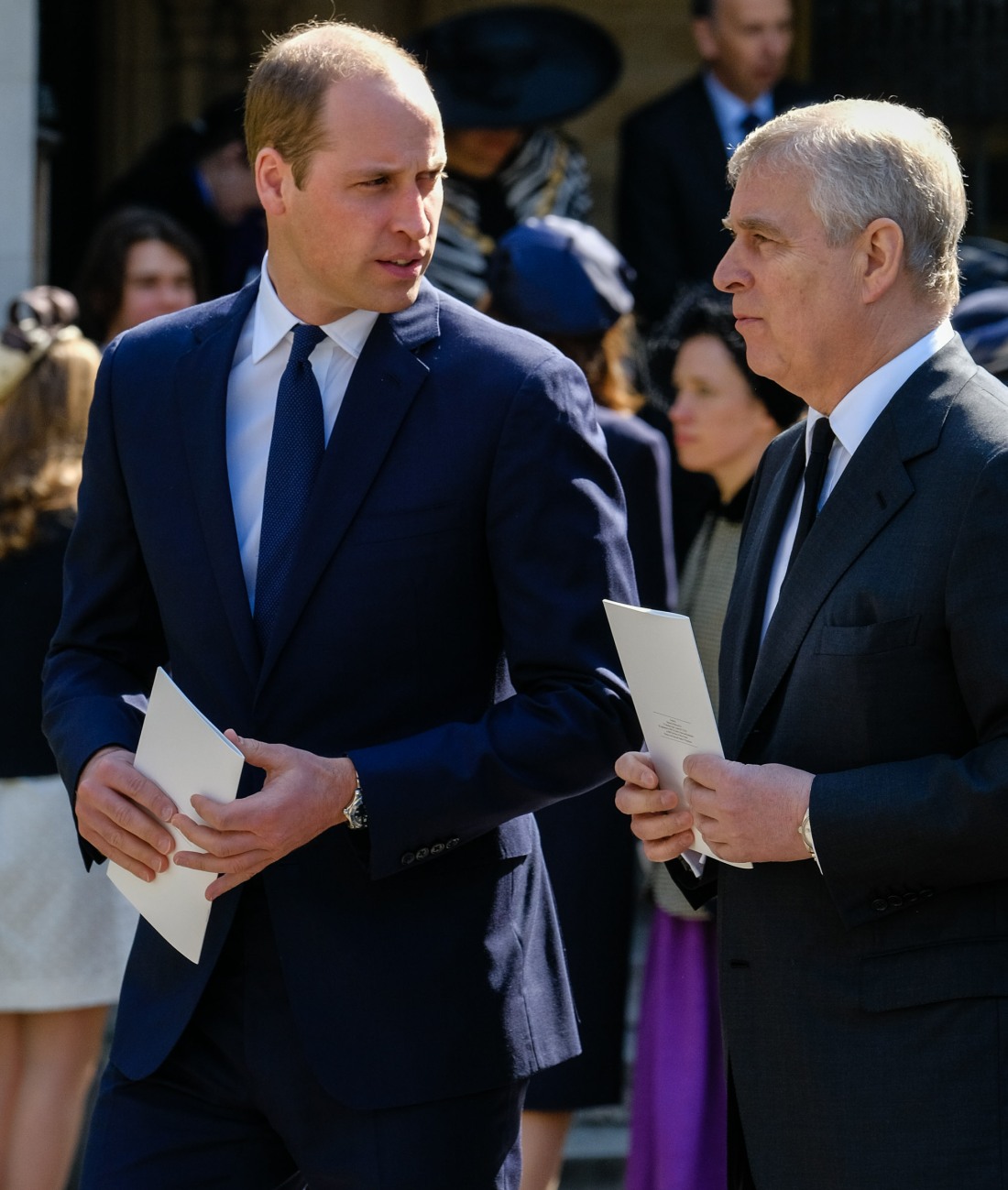 There's a glut of new reporting on Prince Andrew, which means that royal commentators are going to start some rumors that Meghan and Harry are cannibals by the end of the week. Deflection, thy name is York. According to sources, earlier this year, Prince Charles, Princess Anne and Prince Edward had a "summit" about their brother Andrew, and they all got on the same page about how "there was no way back for him." Well, apparently Prince William also wants credit for being anti-Andrew, because there's a lengthy report in the Sunday Times about how William hates Andrew because Andrew isn't "grateful" enough. Um… does William get that Andrew is a rapist?
William hates his uncle: A friend of Prince William's tells the paper, "William is no fan of Uncle Andrew." The paper also says that William, like the rest of the royals, believes Prince Andrew's expulsion from public life should be permanent. "There is no way in the world he's ever coming back, the family will never let it happen," a royal source says.

William thinks Andrew is ungrateful: A source goes on to say that one of the "triggers" that "really gets" William is his uncle's perceived "ungracious and ungrateful" attitude towards his position, which William considers "a risk" and "threat to the family… Any suggestion that there isn't gratitude for the institution, anything that could lead anyone in the public to think that senior members of the royal family aren't grateful for their position, [William thinks] is really dangerous," the source told the paper.

The Queen isn't protecting her fave: It is often said that Andrew's real shield is the queen; when he seemed to be on the run from being served the Giuffre legal papers, he went straight to her Scottish summer home, Balmoral. But the Times says the oft-repeated story that he is her favorite child is not true, and she is more focused on protecting the institution than Andrew.

Andrew is mad at his family too: Andrew's camp tells the Times that the palace could be "much more supportive and engaged" over the Giuffre lawsuit. A source close to Andrew says the royals "have just stuck their fingers in their ears and gone, 'Make it stop, make it go away.' But Harry and Meghan should have taught them that even when a problem 'goes away', it doesn't go away. The duke can no more be disinvested as a senior member of the royal family than Harry and Meghan can. It is who and what they are. If they don't engage at all, it is going to become like Harry and Meghan on steroids."

Andrew has no friends: The problem Andrew faces, and which the Sunday Times sketches in excruciatingly damning detail, is that no one in his family or royal circles has a nice word to say about him. Like, absolutely no one. Andrew is described as boorish, arrogant, and insufferable—hence the deafening silence when it comes to anyone offering their support to him. One aide tells the Times: "He's not made any friends on the way up, so no one is helping him on the way down." One Whitehall source says he is a "a self-important bore." "I've got no time for Andrew. He's a total dickhead, an arrogant sh-t," a military source adds for good measure. "A total diva, lashing out at everyone," says another, recalling his 2012 abseil down the Shard in London.

More burns on Andrew: A former staff member says: "He's quite an arrogant chap with a tendency to blame other people when things go wrong, instead of looking at his own behavior. The Duke of York has never been one to take advice that doesn't suit him, and he doesn't hold back in letting you know what to do with that advice that he doesn't want to hear." "He's a deeply unpleasant man," another former aide tells the Times. "The difference you see between him and the way Prince William and the Prince of Wales treat their staff with respect, straight out of the Queen's handbook, is stark."
"Anything that could lead anyone in the public to think that senior members of the royal family aren't grateful for their position, [William thinks] is really dangerous…" Again, Andrew was BFFs with a convicted pedophile who trafficked teenage girls to Andrew. This isn't about gratitude, Bill. Once again, William is so lazy and desperate for relevancy, he's now trying to make it sound like he alone sees the problem with his uncle.
The Sunday Times piece also quotes a "royal source" who made some suggestions about what should happen to Andrew from here. The suggestions involve sending Andrew to manage one of the royal estates and doing an "entirely private role" which would see him never being in the public eye. Yeah, who knows. My guess is that he'll be sent to manage Sandringham or Balmoral, as opposed to one of the real royal estates.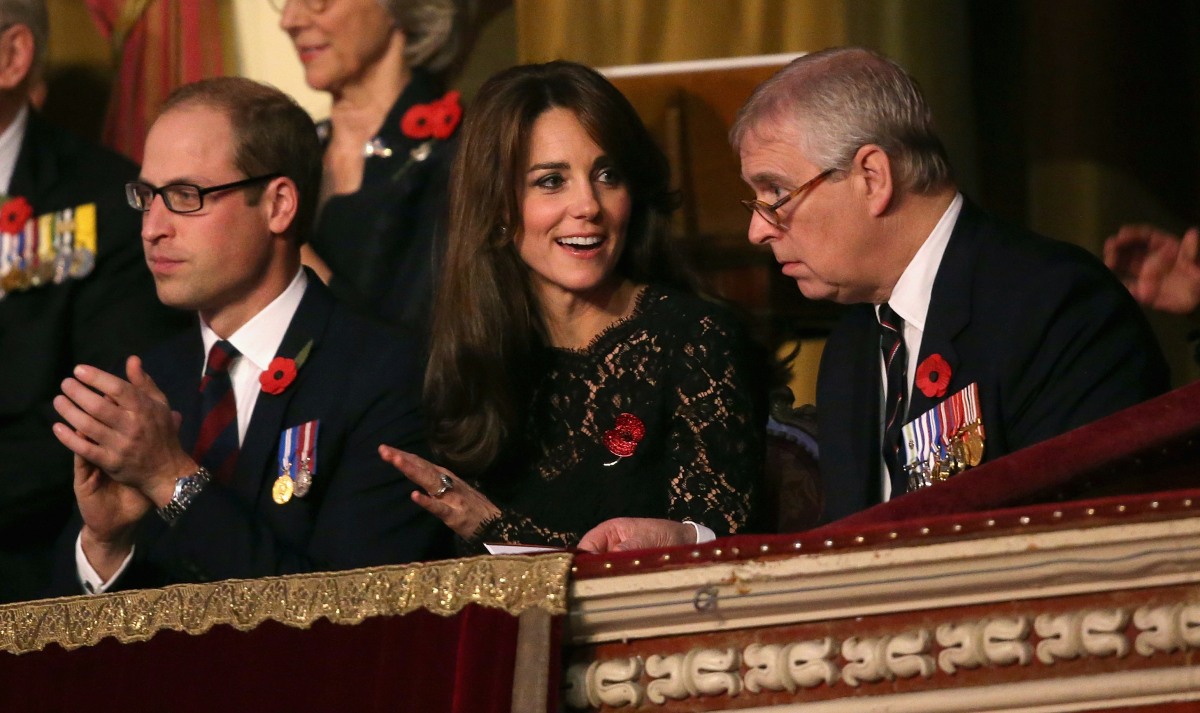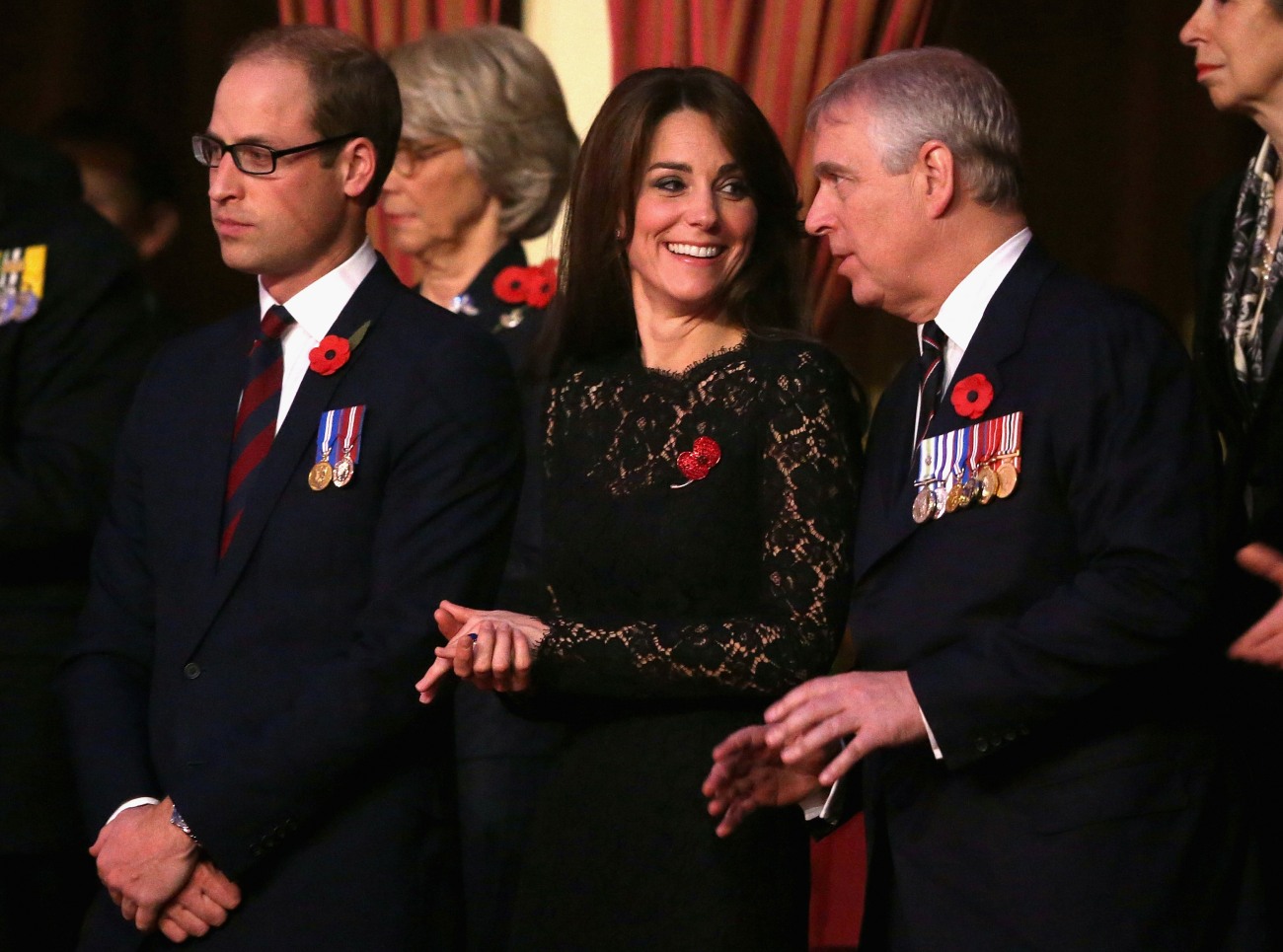 Photos courtesy of Avalon Red.