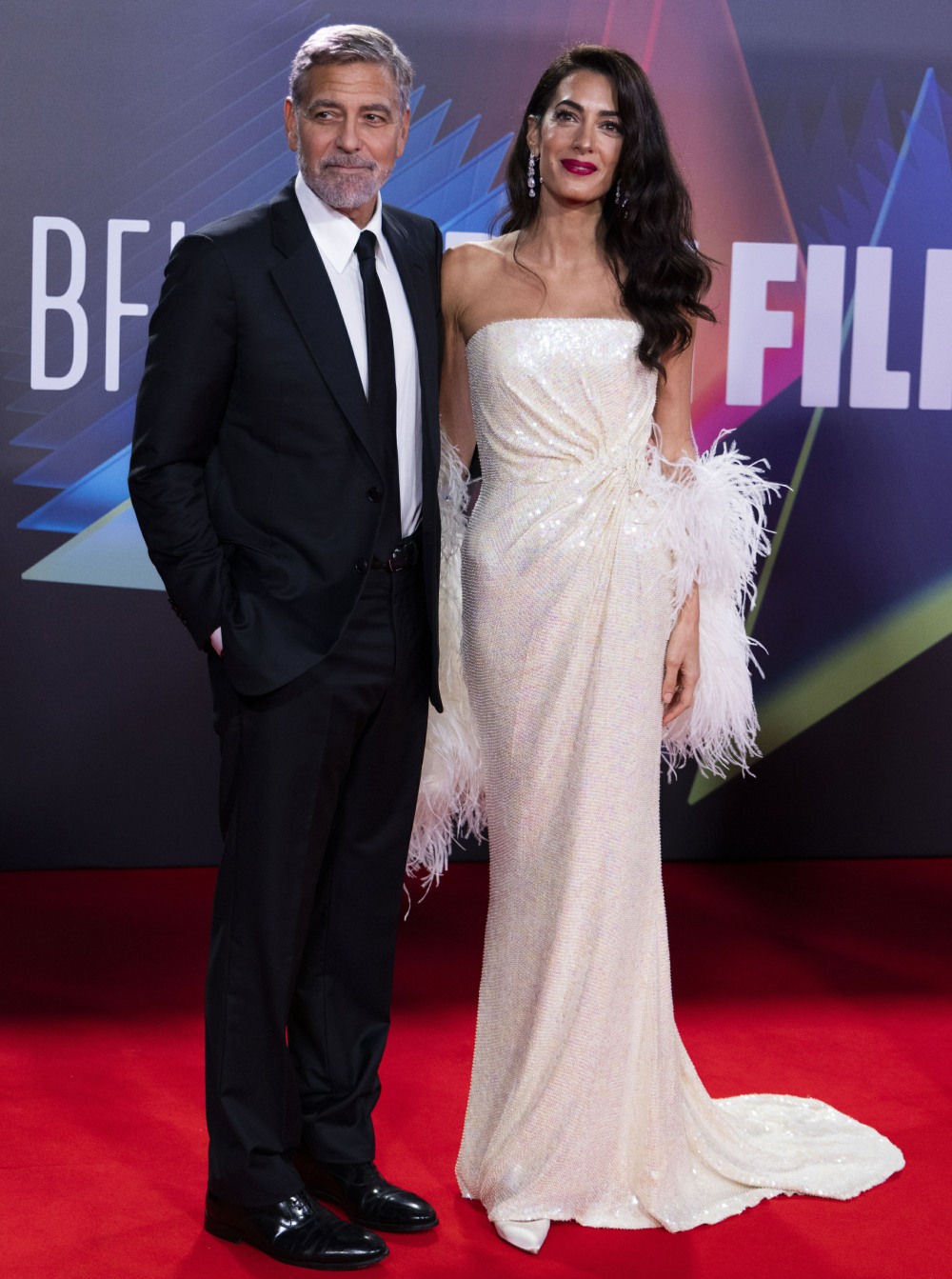 Here are some photos from the BFI London Film Festival premiere of The Tender Bar, which George Clooney directed. The film stars Ben Affleck and Lily Rabe, but Affleck didn't make it over because he was in New York this weekend promoting and premiering The Last Duel. Lily did make it and I keep forgetting she's pregnant!
Amal wore this white, sequined, strapless gown, and I don't have an ID on the dress. Which might indicate that it's vintage, since we know she loves to shop vintage. Before the promotion for the Tender Bar, George and Amal hadn't walked a red carpet in two years and I get the sense that Amal missed it. She wears suits for work and I get the feeling she likes to get all dressed up for George's stuff. The feather boa was a classic choice for her, and she posed with and without the feathers. She looks nice, I think. Shocked she didn't wear one of her beloved mullet dresses.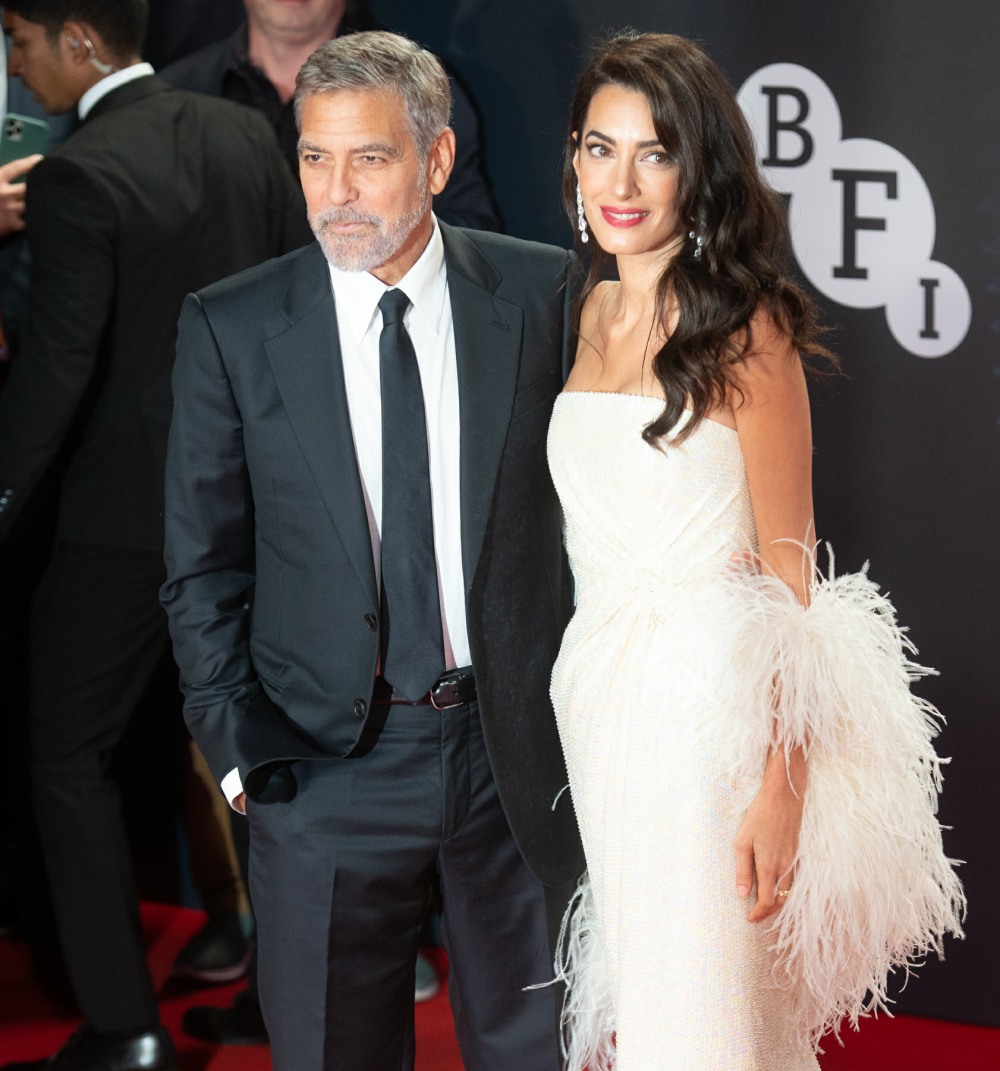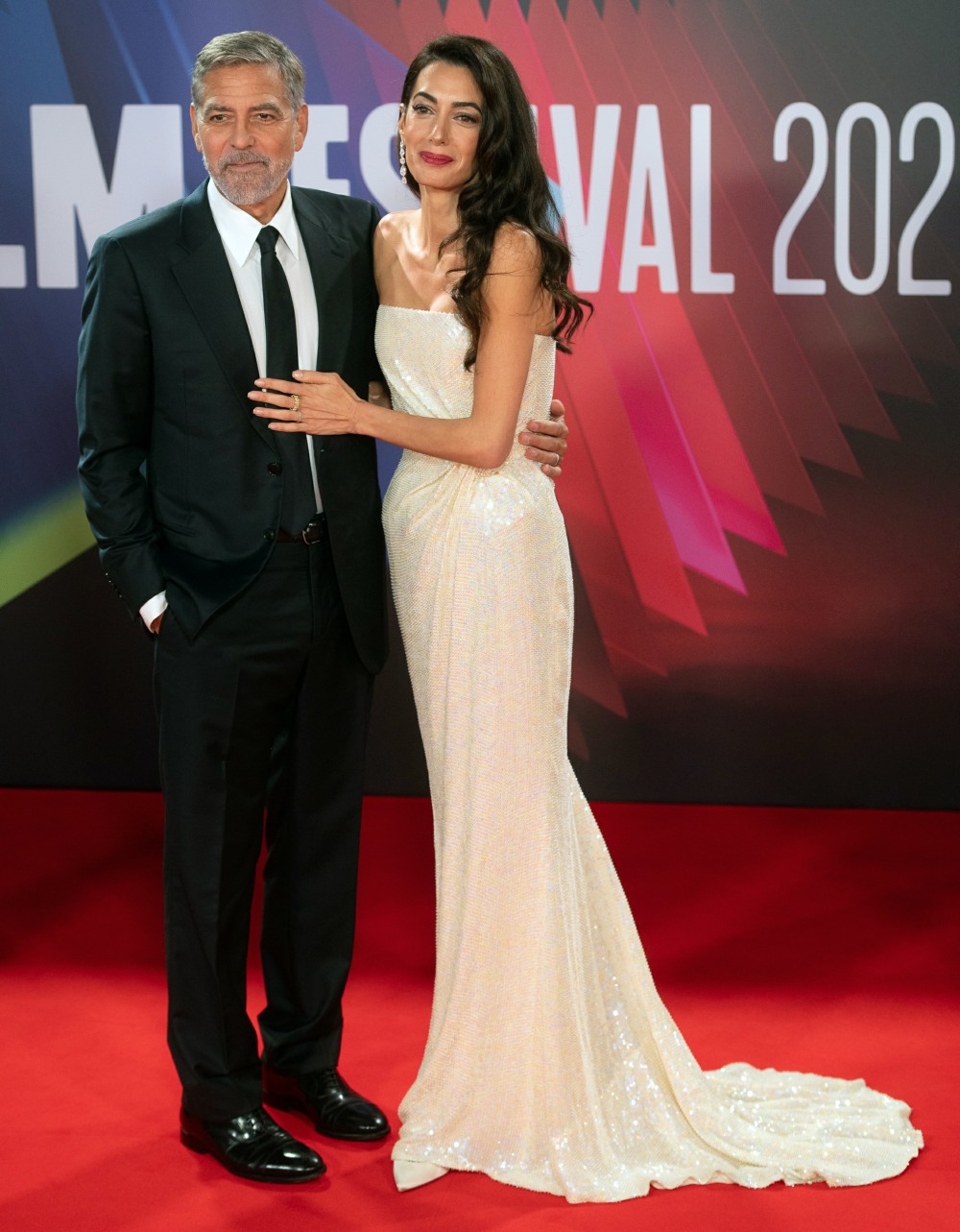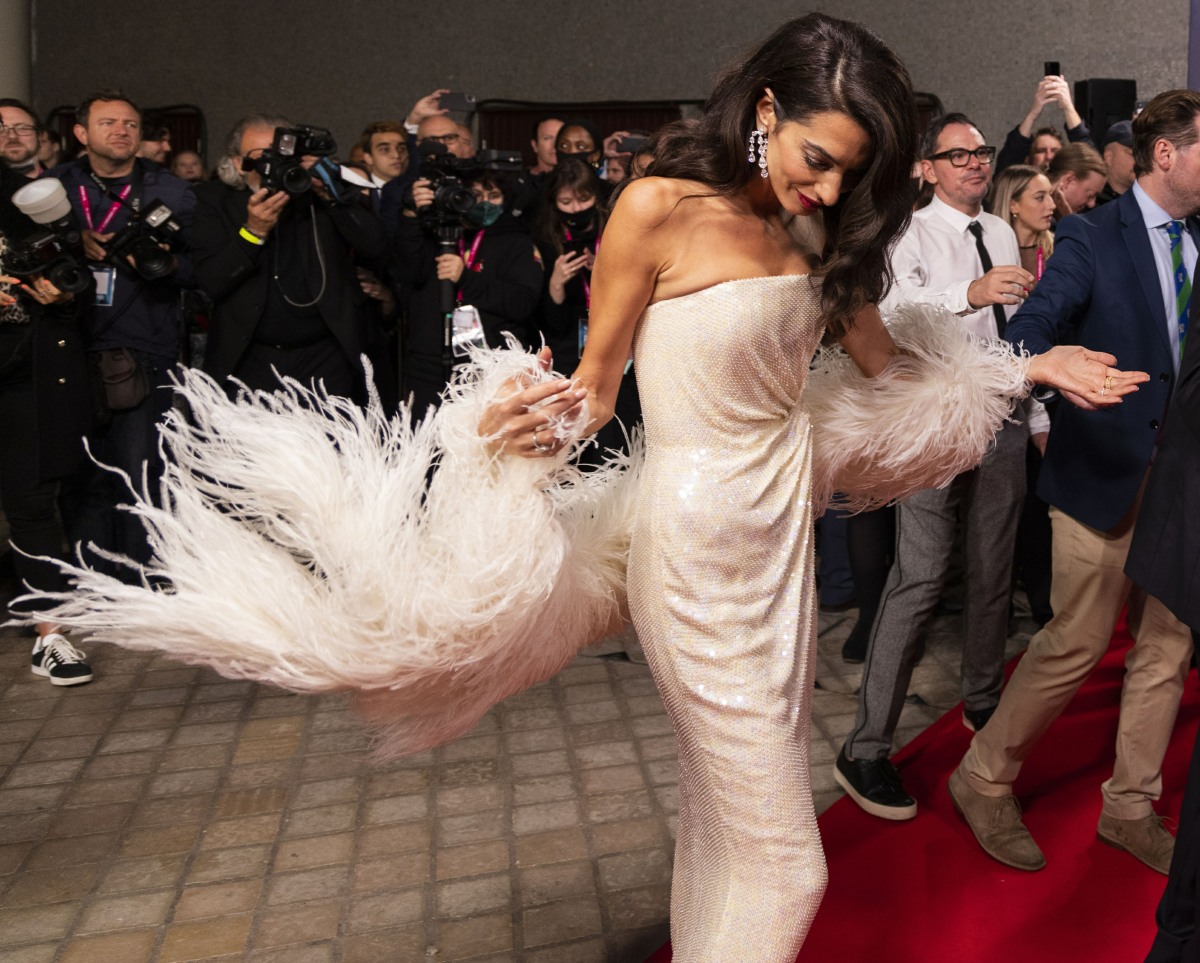 Lily Rabe wore Carolina Herrera, a yellow taffeta gown. I generally and consistently dislike yellow gowns and taffeta, but this is fine. I'm sure she wanted something a little bit baggy because she didn't know what size her bump would be. This shade of yellow works with her coloring too. I just wish the material looked less stiff.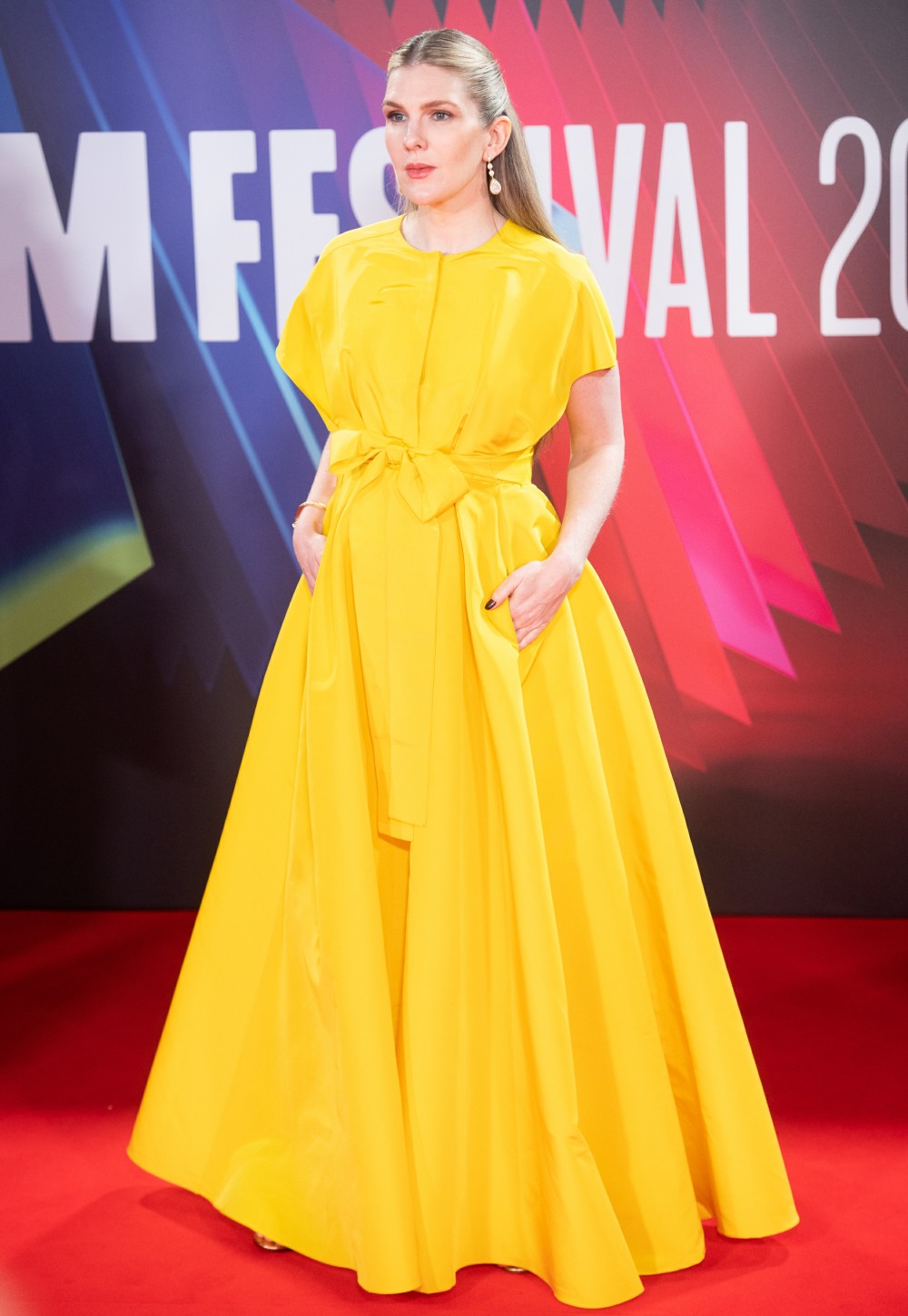 Photos courtesy of Avalon Red.