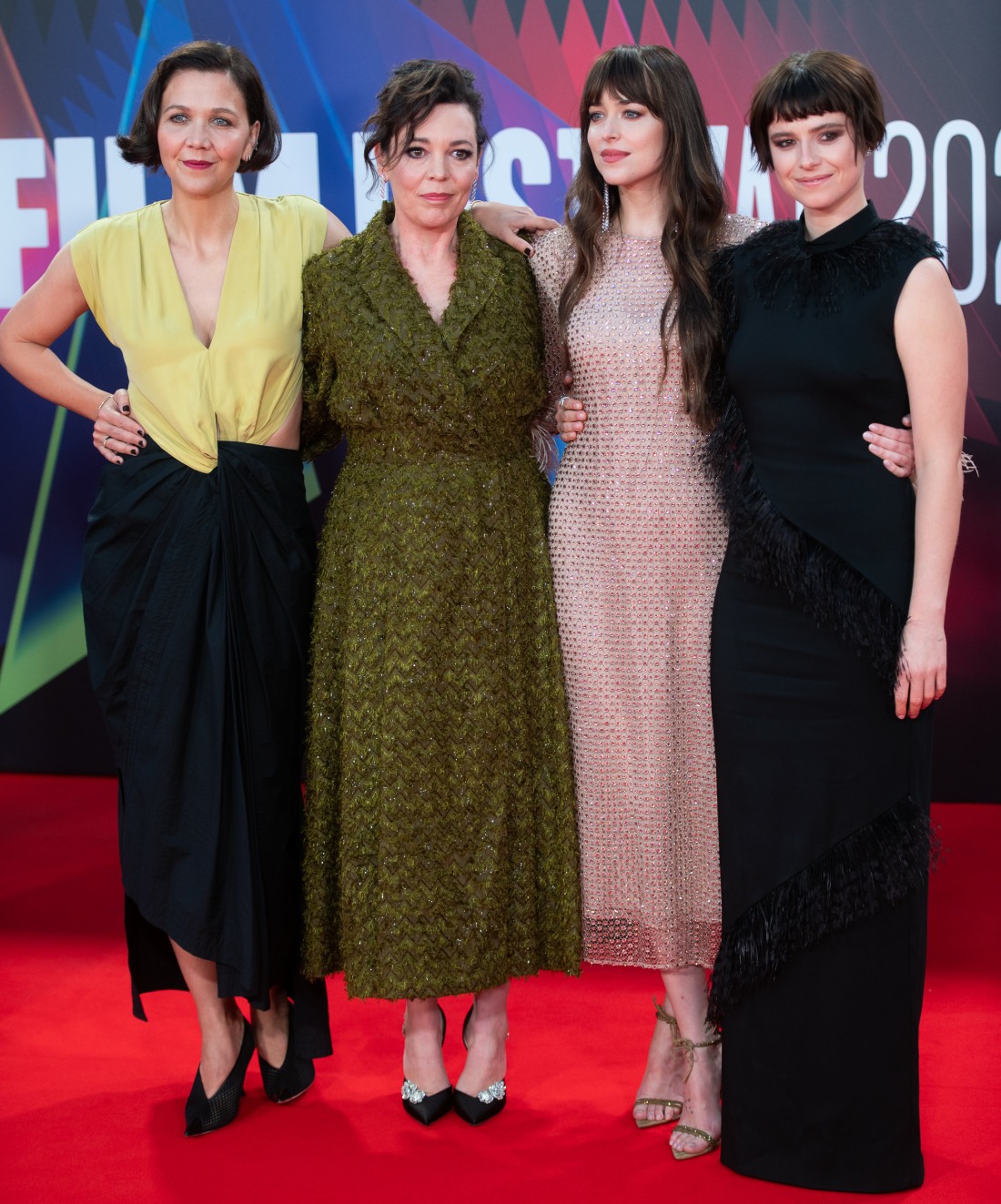 Last night was the BFI London Film Festival premiere of The Lost Daughter. TLD hasn't been getting the kind of concerted awards-season hype as, say, Spencer of The Last Duel, but I'm very curious about the film and it's been making its way through the late-summer and autumn film festival circuit too. Maggie Gyllenhaal adapted the screenplay from Elena Ferrante's book of the same name, and this is Maggie's feature-film directorial debut. I'm still waiting for the first trailer for this film! When is it going to come out?
Maggie cast her husband (Peter Sarsgaard), Dakota Johnson, Olivia Colman and Jessie Buckley in key roles. Jessie has been a breakout actress in recent years, and I have to think that one of these days, she's going to get that role which makes her a household name. In this film, she plays the younger version of Olivia Colman's character. Dakota has a larger role and I think they're mostly selling the film on Dakota's name.
Dakota wore Gucci because she's a Gucci girl and she gets paid to rep the label and wear Gucci as often as possible. I'll say this – I think this is legitimately her style. Somewhat conservative, enjoying beiges and nude shades, some feathers, a strong shoulder. But all I can think about is how she could have worn something so much better than this. There were better Gucci looks too!
As for everyone else's style… Maggie looks like Maggie, she always wears different versions of the same three outfits and it kind of works for her. Jessie's styling is kind of so bad that it's actually kind of cute and avant-garde. Like, the hair is tragic and her dress looks like a brothel lampshade, but she TRIED! Olivia kind of tried too, bless her heart. I actually like that material a lot, it would have made a cute blazer and pencil skirt.
PS… Enjoying the fact that Maggie was like "no blondes allowed."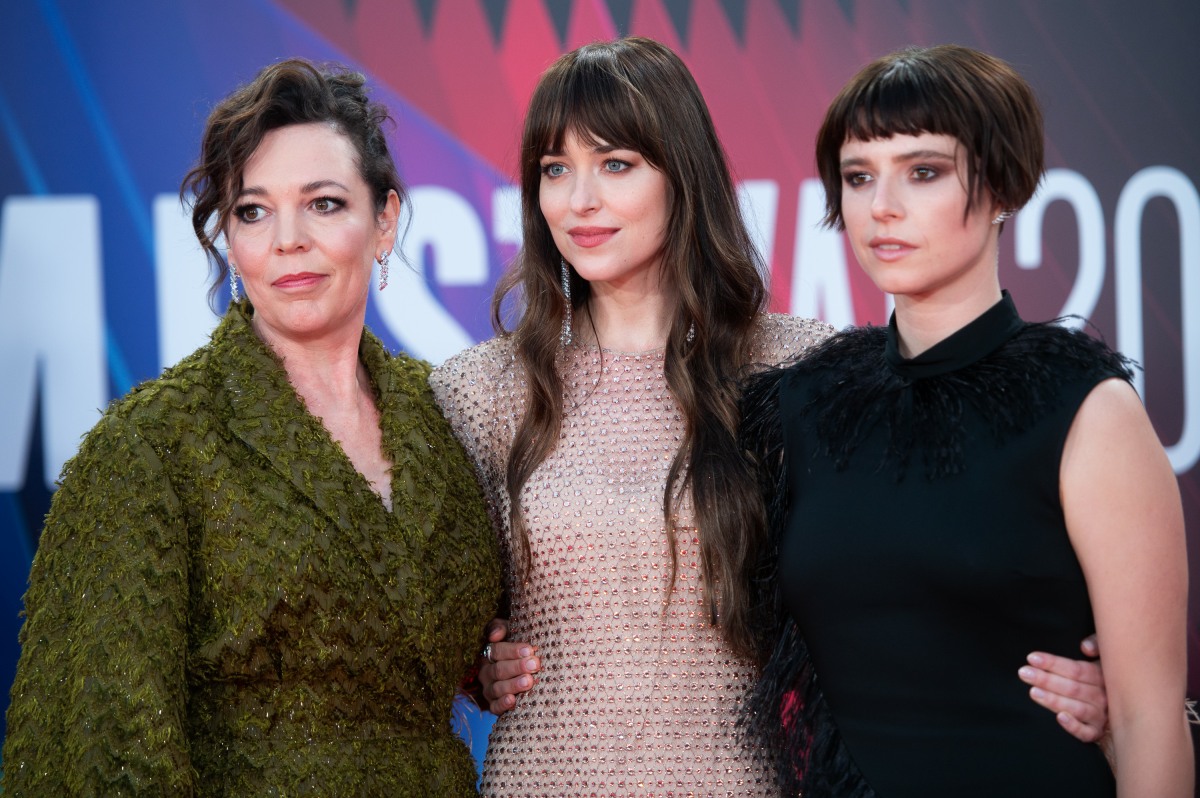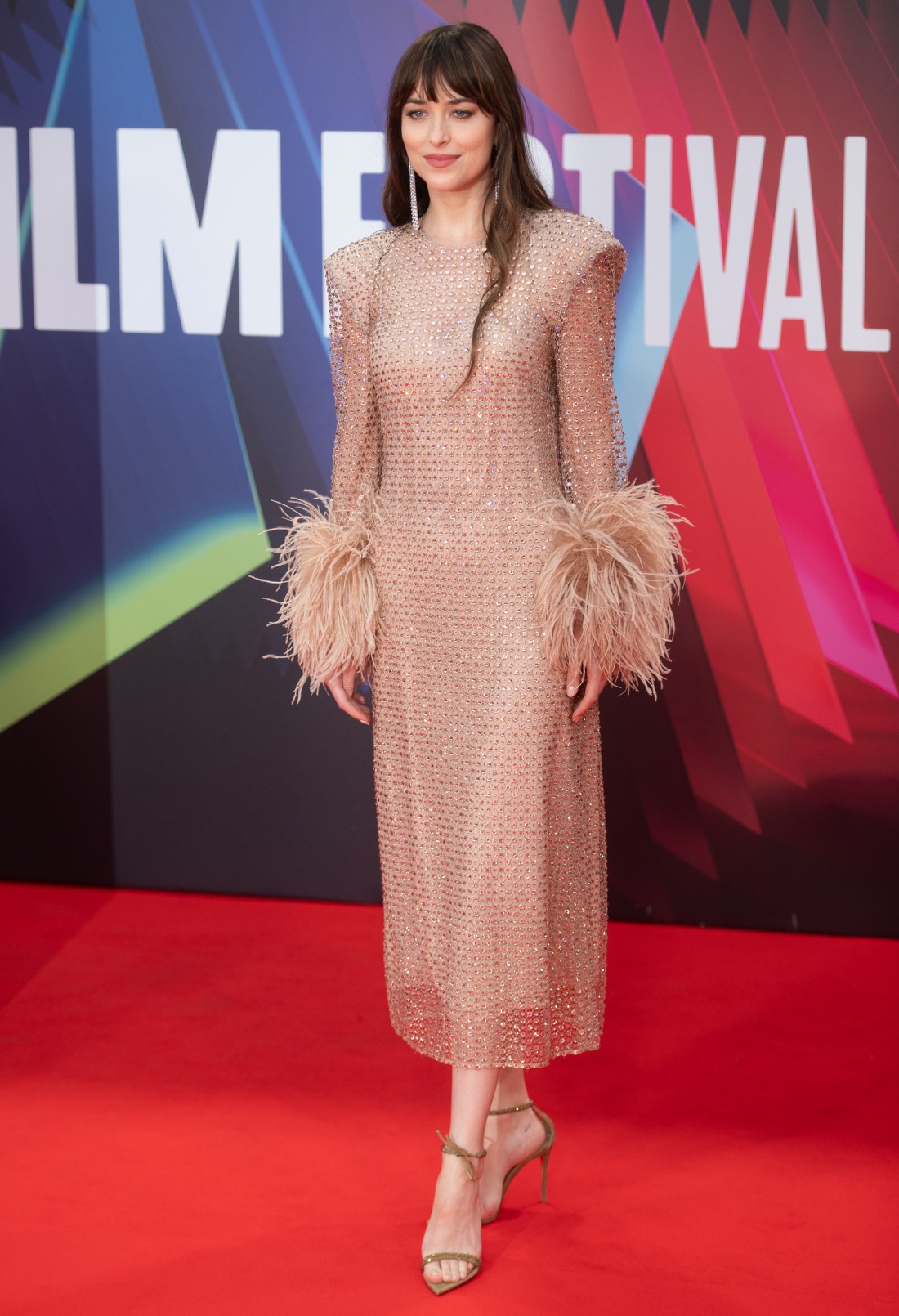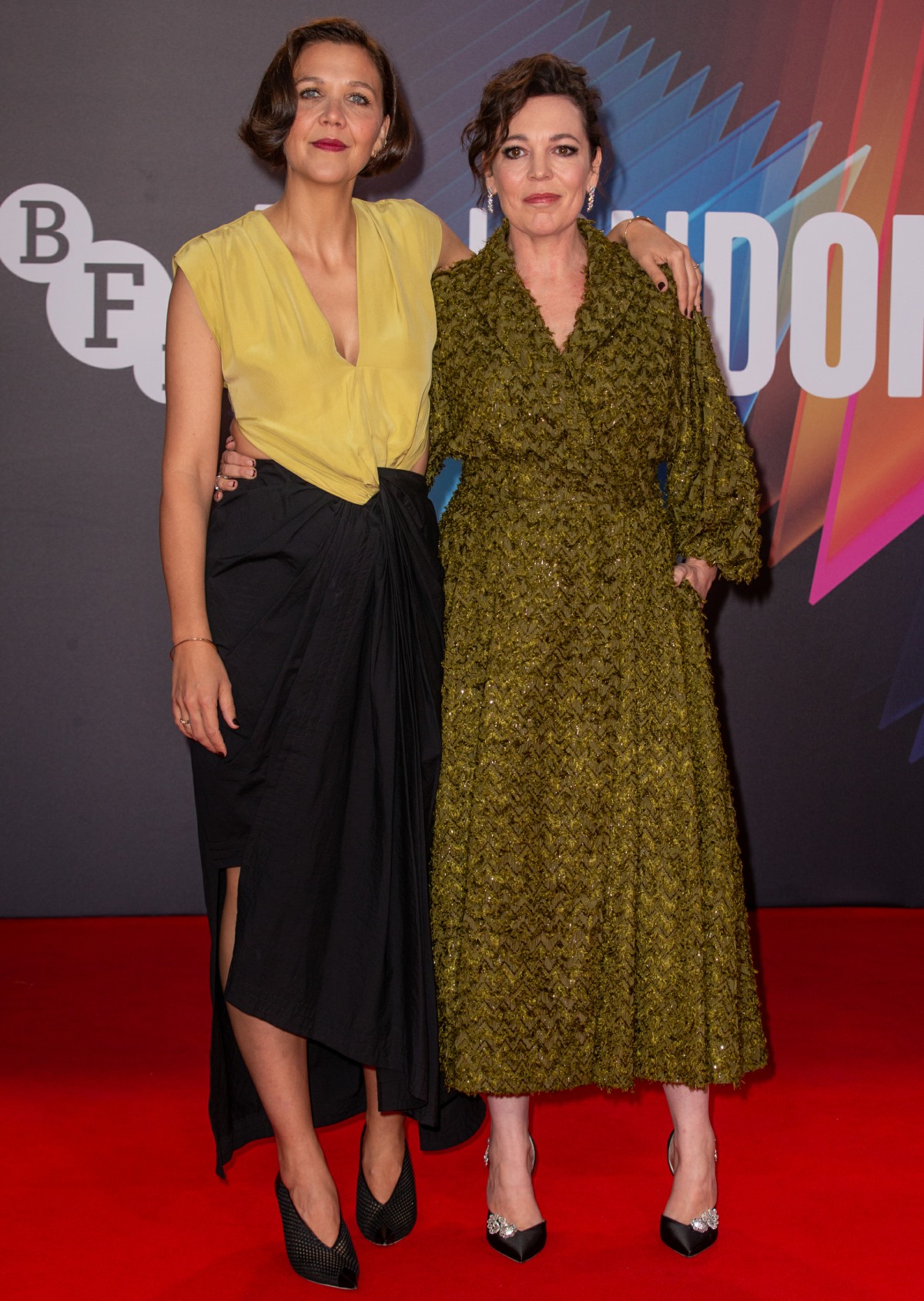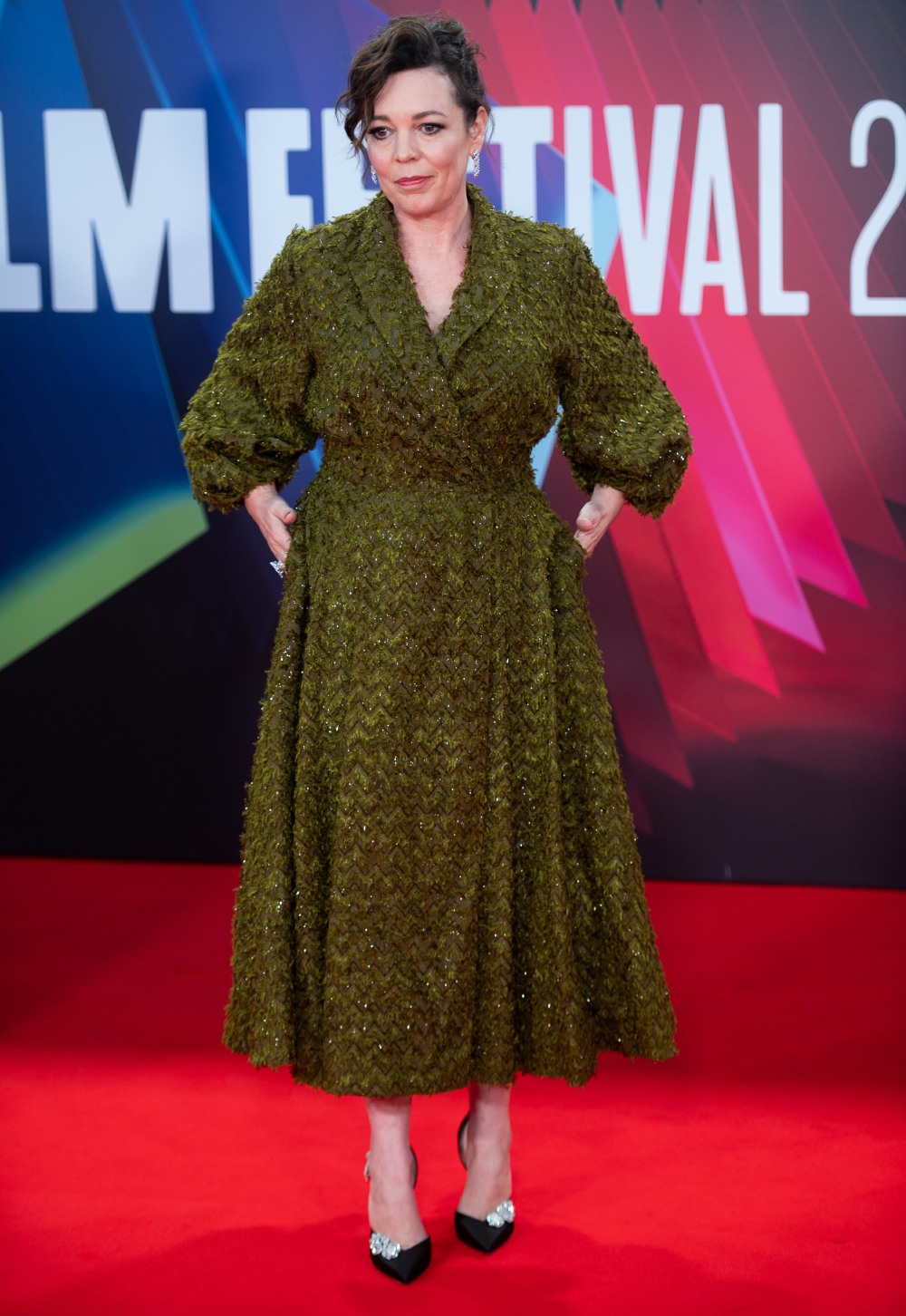 Photos courtesy of Avalon Red.