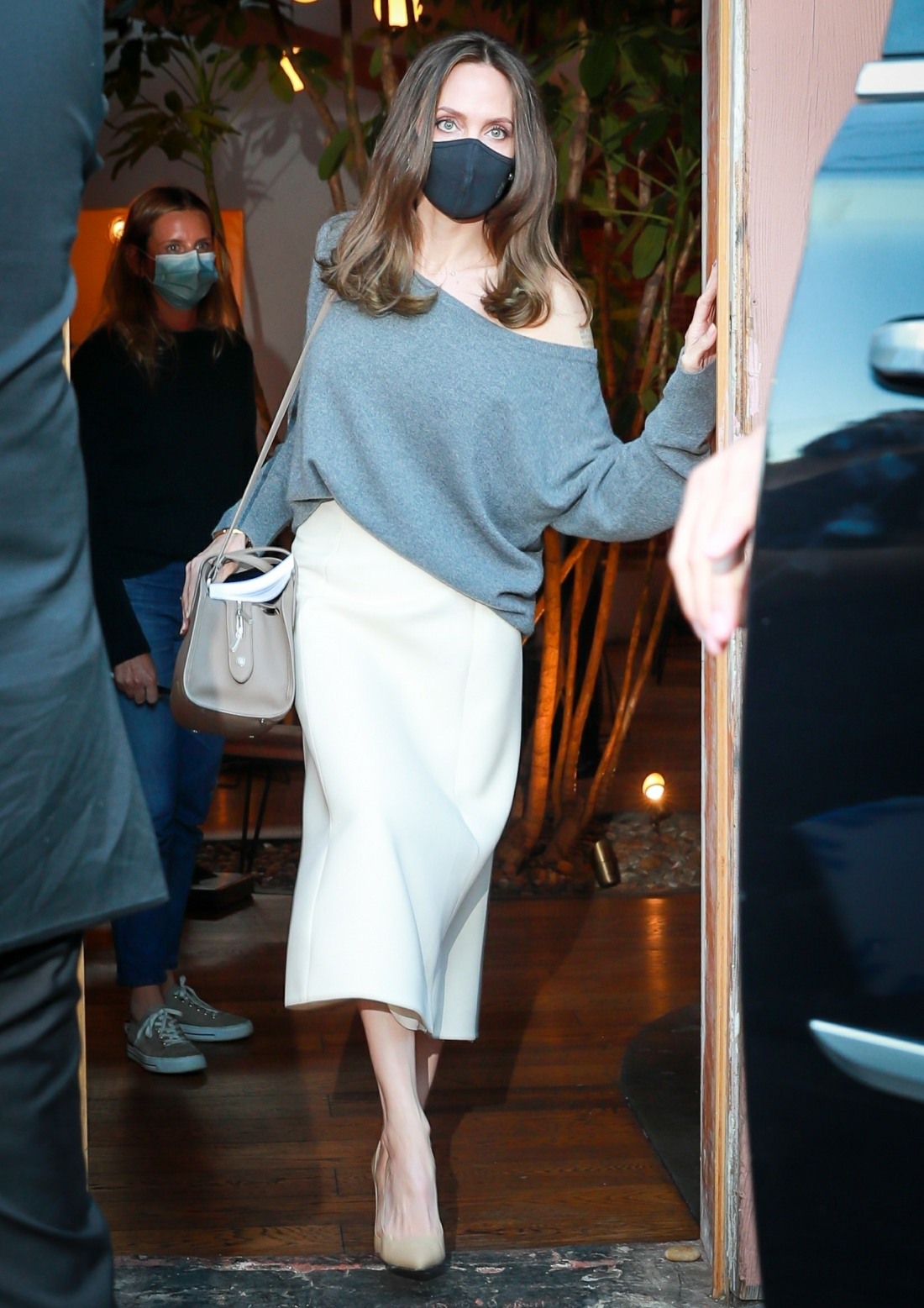 Here are some photos of Angelina Jolie leaving Skylight bookstore in Los Feliz yesterday. She signed copies of her book, Know Your Rights and Claim Them, which is already out and available for purchase. I completely love her ensemble here – while I'm used to seeing Jolie in slouchy clothes and sack-wear, this sweater is completely gorgeous and it's something I'd love to own. It's the perfect slouchy off-the-shoulder sweater. I love that Jolie is still wearing her mask too. She's been carrying that same (?) Loro Piana Sesia tote for a while, I think it's her favorite bag this year.
This week, we also saw Angelina out to dinner with her first ex-husband Jonny Lee Miller. JLM is/was in LA, and they had dinner in Beverly Hills on Tuesday evening. They left in the same car, and I really, really hope that this is happening. A "source" just told E! News that Jonny and Angie are "just friends" though. Which… sure, of course they're friends. They've been friends for decades. But are they bumpin' uglies or what?
Meanwhile, Angelina has been posting to her Instagram since she started it in August. I think she must have finally gotten an IG because she wanted to promote this book to the youths. And maybe her own kids were pestering her about getting on the 'gram. She's now up to 10.5 million followers, and her latest IG is about her book.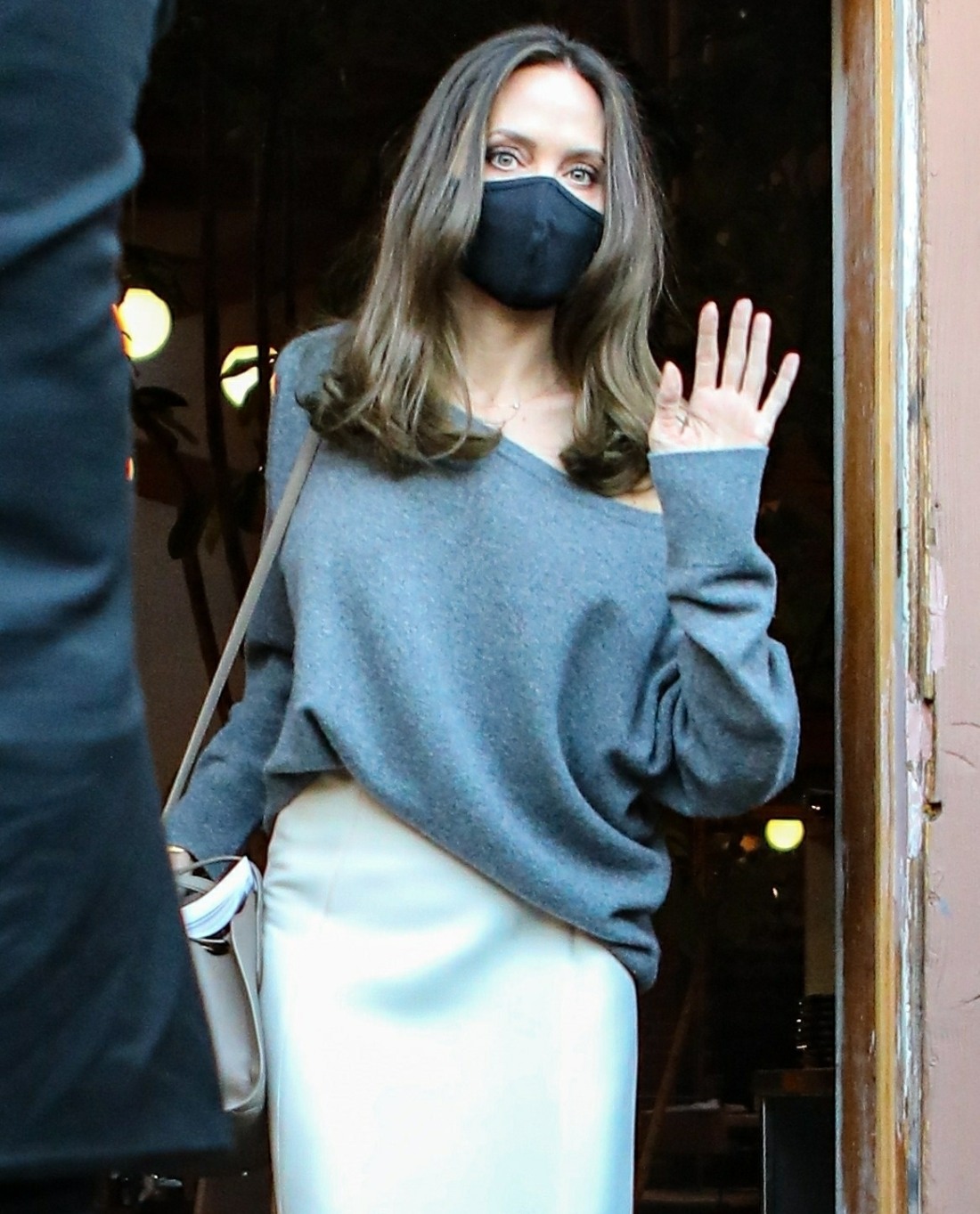 Photos courtesy of Backgrid.