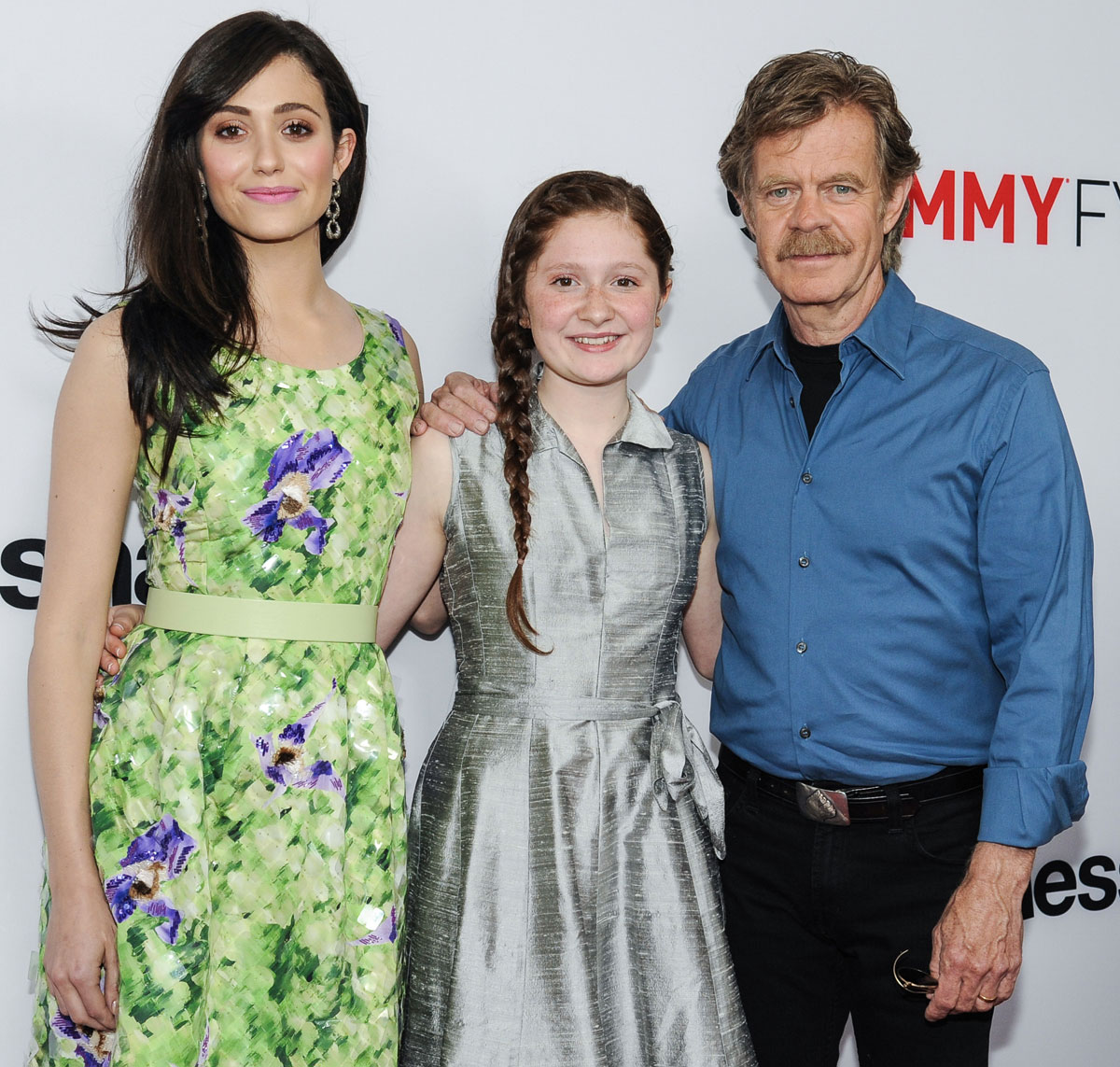 Showtime's Shameless ended this year after a whopping 11 season run and six additional episodes featuring the journeys of some major characters. Star Emmy Rossum chose not to return for the final two seasons, with her last episode airing in March, 2019. During her 2016 contract renegotiations, Emmy fought for pay equity with her costar, William H Macy. (Macy supported her and Showtime did as well.) There was speculation that Rossum would return for the series finale, which aired this April, but mild spoiler she did not. Shameless showrunner John Wells said that was due to the pandemic. Plus she was possibly pregnant during filming. Emmy welcomed her first child, a daughter with her husband Sam Esmail, in May. It's also possible that that there's no love lost between Emmy and her former costars and that they didn't miss her.
Emma Kenney played Emmy's on screen sister, Debbie. Emma is now 22 and she's been on Shameless from the start, having played this character from the age of nine. Emma was on the Call Her Daddy podcast this week, where she really spilled the tea about Emmy. She said Emmy was a pain in the ass on set, basically, and that she made it hard for everyone. Damn! You could tell that Emma was trying to be generous to Emmy but that she has dealt with some sh-t from her and isn't hiding it. Here are some quotes from her, via Yahoo!
Kenney said it "one hundred percent" felt like a sibling relationship with Rossum, 35, "in good and bad ways, to be honest."

"We were both so young, I was obviously a lot younger. There were times where she would try to be a good influence and then there were times where she'd be blatantly giving me not the best advice," Kenney told host Alex Cooper. "Maybe she was struggling with her own inner problems and taking it out on other people, but we all handle situations differently."

When asked if she felt like people were pinning the two against each other, Kenney replied, "I felt that dynamic for sure and I never understood it."

"I was 9 and she was over 10 years older than me, so I'm like why is there a weird competition here when I'm not trying to compete?" she continued. "I don't know if it was other people on set creating that, or if it was her creating it, but I know I wasn't creating it."

"I have a lot of love for Emmy, I've known her for so long. We haven't spoken in years… but that's okay. I have a lot of love for her, and I hope that she finds her happiness," Kenney continued.

"It was weird at first for sure but it also — the set became a little bit more of a positive place, I'm not gonna lie," she admitted. "I remember pre [Rossum] leaving, I'd go to set some days and I'd be very anxious about having a scene with her because if she had a bad day, she made it a bad day for everybody."

Kenney credited co-star Shanola Hampton, who played Veronica Fisher, with being "a second mom" and "big sister" on set.

"She's always been there for me, was always giving me good, sound advice," she added.
I watched Shameless up until about halfway through season seven. Emma is an excellent actress and you really saw her come onto her own in this show. I've never heard anything bad about Emmy up until now and have had a good opinion of her. However I read over our past coverage of her and there are some pink-ish, not red, flags. She did an interview for Esquire where she talked extensively about her dog's wang, some of her other interviews have been questionable, and she said, while promoting her partnership with Burt's Bees that "there seems to be something inherently at odds about beauty and feminism." That's all I can find though and this is the first I'm hearing that she can be a grumpy a-hole. However I asked around. A source whom I trust has a brother who worked as a PA on Shameless. He said that she's not a pleasant person. If she sends more details about it I will update this post.
Update: The source's brother called Rossum "very entitled and mean with others."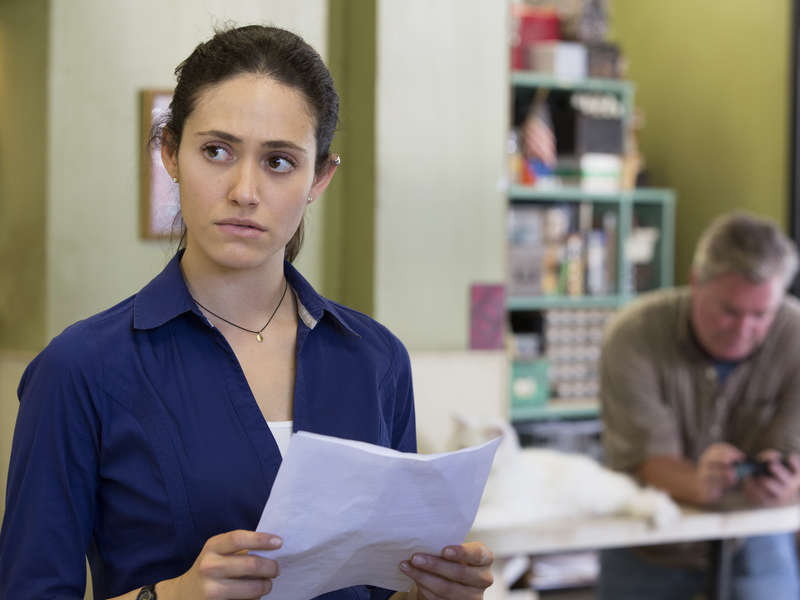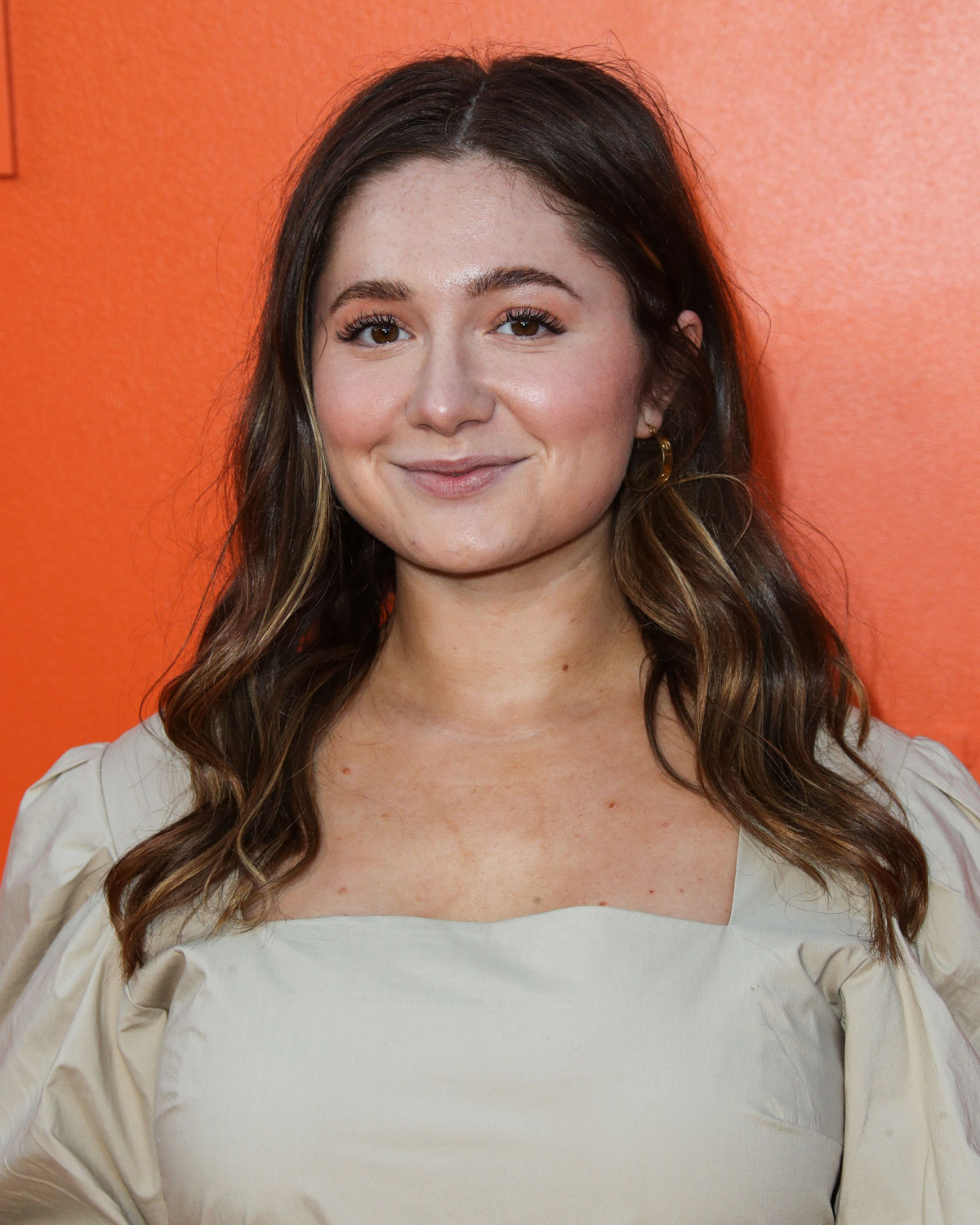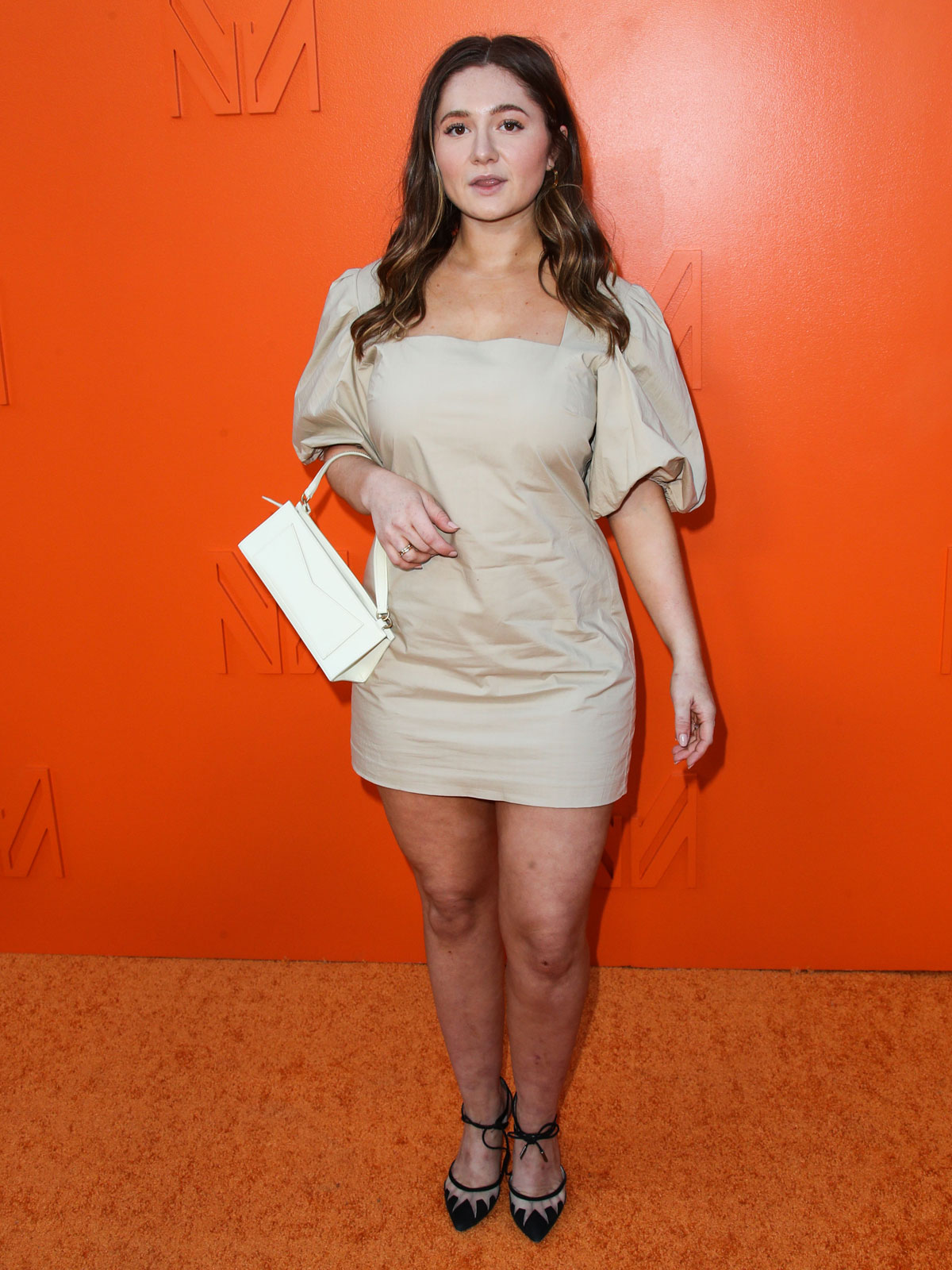 Photos credit: Avalon.red and Showtime