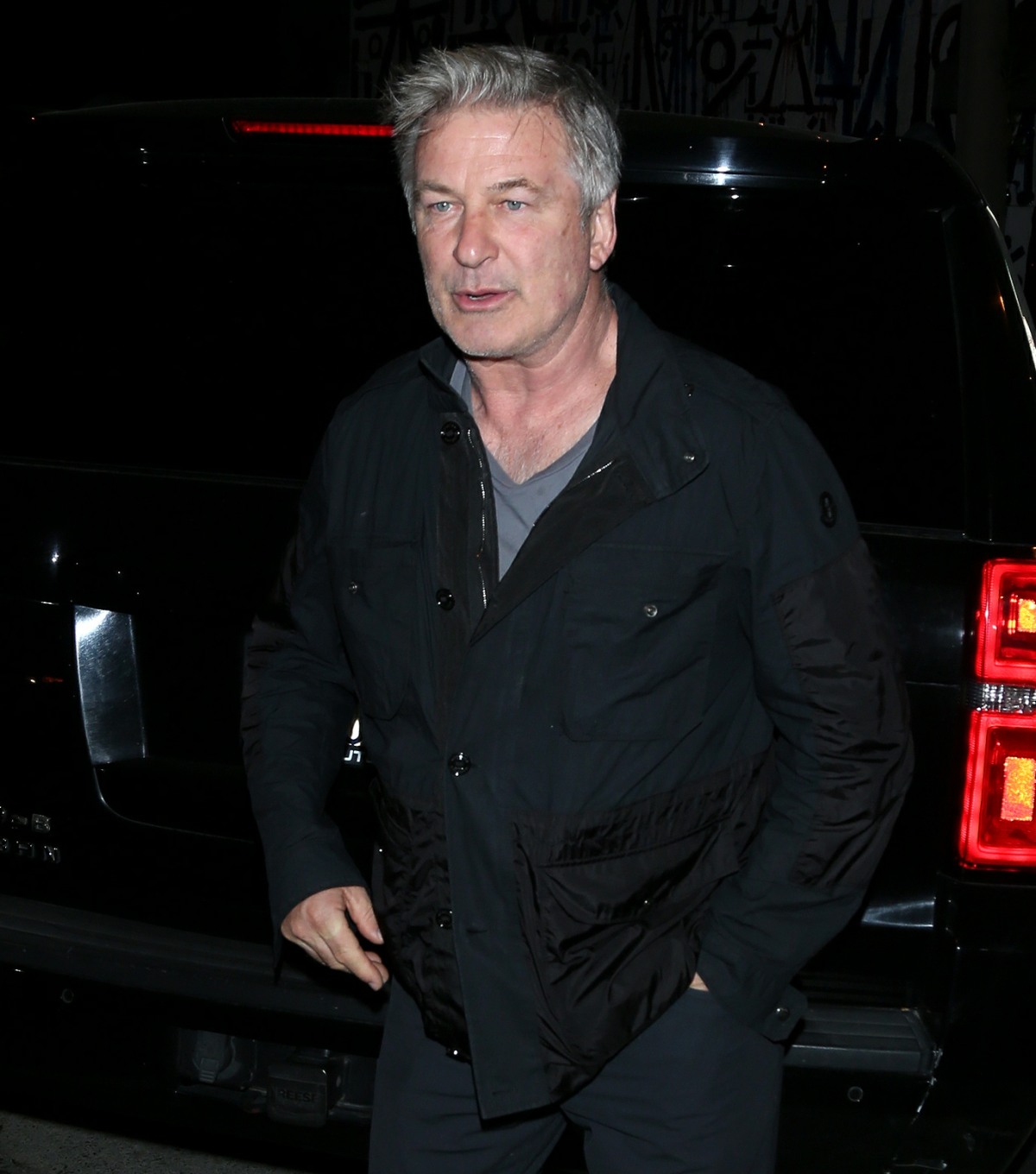 Considering America's gun culture, the prevalence of guns in everyday life in America, and America's thriving film and television industry, it's surprising that stories like this are not more common. On the New Mexico set of Rust, Alec Baldwin was handling what he thought was a prop gun loaded with blanks, and two people were shot before anyone realized that a dreadful mistake had happened. One woman is dead: Halyna Hutchins, the cinematographer/DP of the film. Here's more from Variety:
Alec Baldwin fired a prop gun while filming a scene in New Mexico on Thursday, causing the death of cinematographer Halyna Hutchins and wounding director Joel Souza. The incident occurred on the set of "Rust," an independent feature that was filming at the Bonanza Creek Ranch, a popular production location south of Santa Fe.

Hutchins, 42, was transported by helicopter to University of New Mexico Hospital in Albuquerque, where she died. Souza, 48, was taken by ambulance to Christus St. Vincent Regional Medical Center in Santa Fe, where he received emergency treatment for his injuries, according to the Santa Fe County Sheriff's office.

The Sheriff's office said in a statement that Hutchins and Souza "were shot when a prop firearm was discharged by Alec Baldwin, 68, producer and actor." The Santa Fe New Mexican reported that Baldwin was questioned by investigators, and was in tears.

No one was arrested in the incident, and no charges have been filed, the office said. Detectives were interviewing witnesses, and the incident remains under an "open and active" investigation, according to the Sheriff's office. Baldwin's reps did not immediately respond to a request for comment.

Hutchins' death was confirmed by the Sheriff's office and by the International Cinematographers Guild, Local 600.

"We received the devastating news this evening, that one of our members, Halyna Hutchins, the Director of Photography on a production called 'Rust' in New Mexico died from injuries sustained on the set," said John Lindley, the president of the guild, and Rebecca Rhine, the executive director, in a statement. "The details are unclear at this moment, but we are working to learn more, and we support a full investigation into this tragic event. This is a terrible loss, and we mourn the passing of a member of our Guild's family."

Frances Fisher, one of the stars of the film, tweeted on Thursday night that Souza had told her that he is out of the hospital.
This is devastating for everyone involved, for Hutchins' family, for Joel Souza and his family, and for Alec Baldwin. I would assume that the police are investigating because there are concerns – justifiable concerns – of criminal liability somewhere on set. Not for Alec – he likely picked up the gun, assured that it was a prop loaded with blanks. There could be criminal negligence with the prop master and their team, or even worse, someone might have "mixed up" the guns on purpose and handed Baldwin a gun with intent to do harm.
A local photographer with the Sante Fe New Mexican was on the set after the tragedy and he took photos of Baldwin looking absolutely gutted and emotional following the shooting:
Sheriff's office: Star's 'prop firearm' kills one, injures another https://t.co/wuFa9DMRBI

— Santa Fe New Mexican (@thenewmexican) October 22, 2021
Halyna had been posting photos and videos from the Rust set on Instagram. She seemed like a lovely woman who loved her job. Her poor family, my God. What a God-awful tragedy.
Photos courtesy of Avalon Red, Instagram.