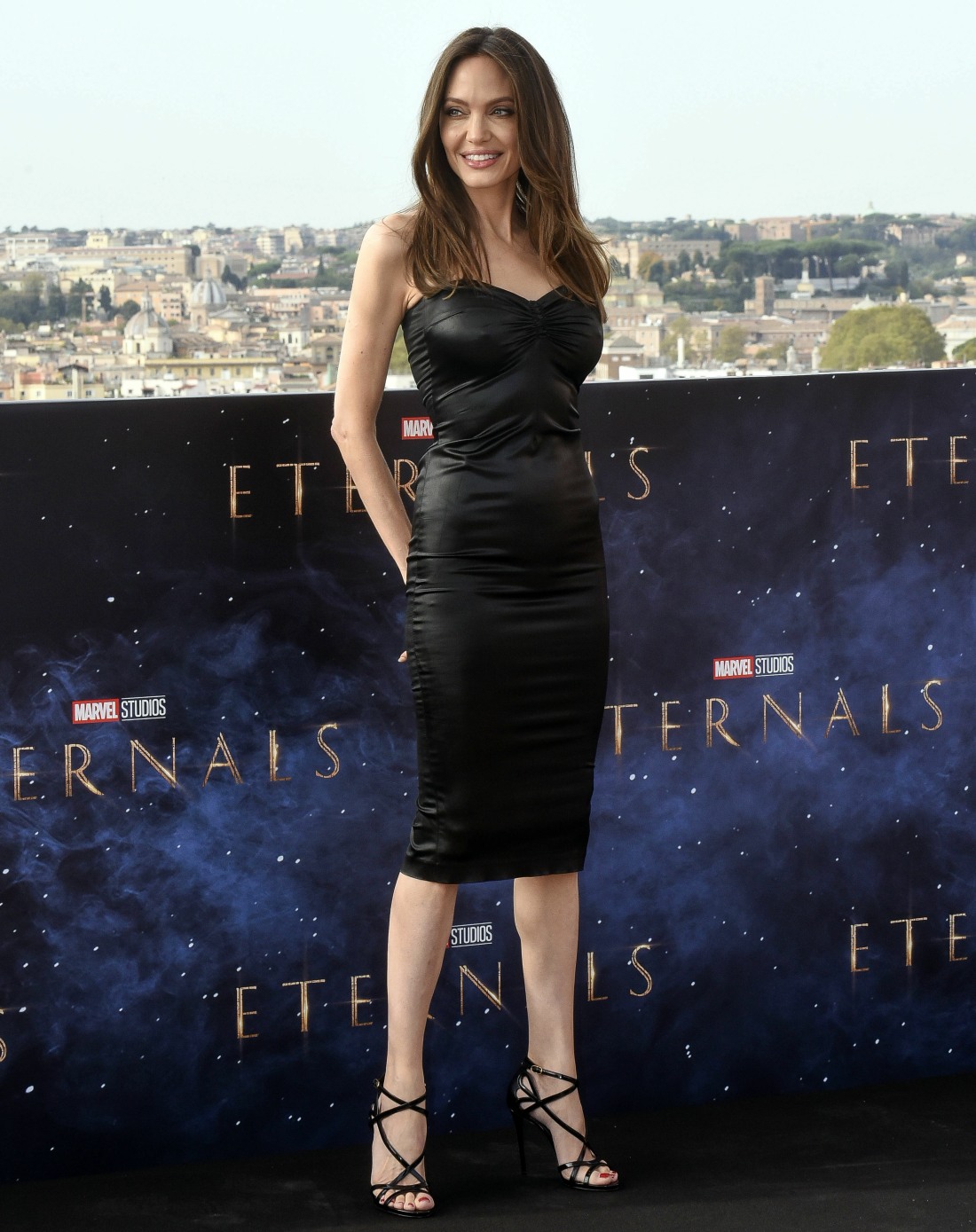 Here are some photos of Angelina Jolie today in Rome. She and the cast members basically did a second "photocall" event following The Eternals premiere last night. This photocall is pretty standard for film promotional tours in Rome – they're on a roof somewhere, and the background is the entire city of Rome. It's lovely.
Angelina wore a clingy Dolce & Gabbana dress for today's photocall. She looks beautiful, but I hate this dress! It's TOO clingy and I feel like we're seeing too much of her body. I mean, I love that she's back to dressing in sexier clothing, honestly. The Sack Dress Era was a real thing and it was rough! But I wish she had chosen a different dress. And not D&G.
Meanwhile, I'm pretty interested in seeing how the promotion for The Eternals plays out in the next few weeks. I think it's interesting that Salma Hayek didn't make the trip to Rome, and I wonder if certain cities will see different Eternals, etc. One thing I do enjoy is how much Salma and Angelina like each other. Their friendship is pretty cute, and Salma just RAVES about her. I've never seen Angelina be so giggly and girly.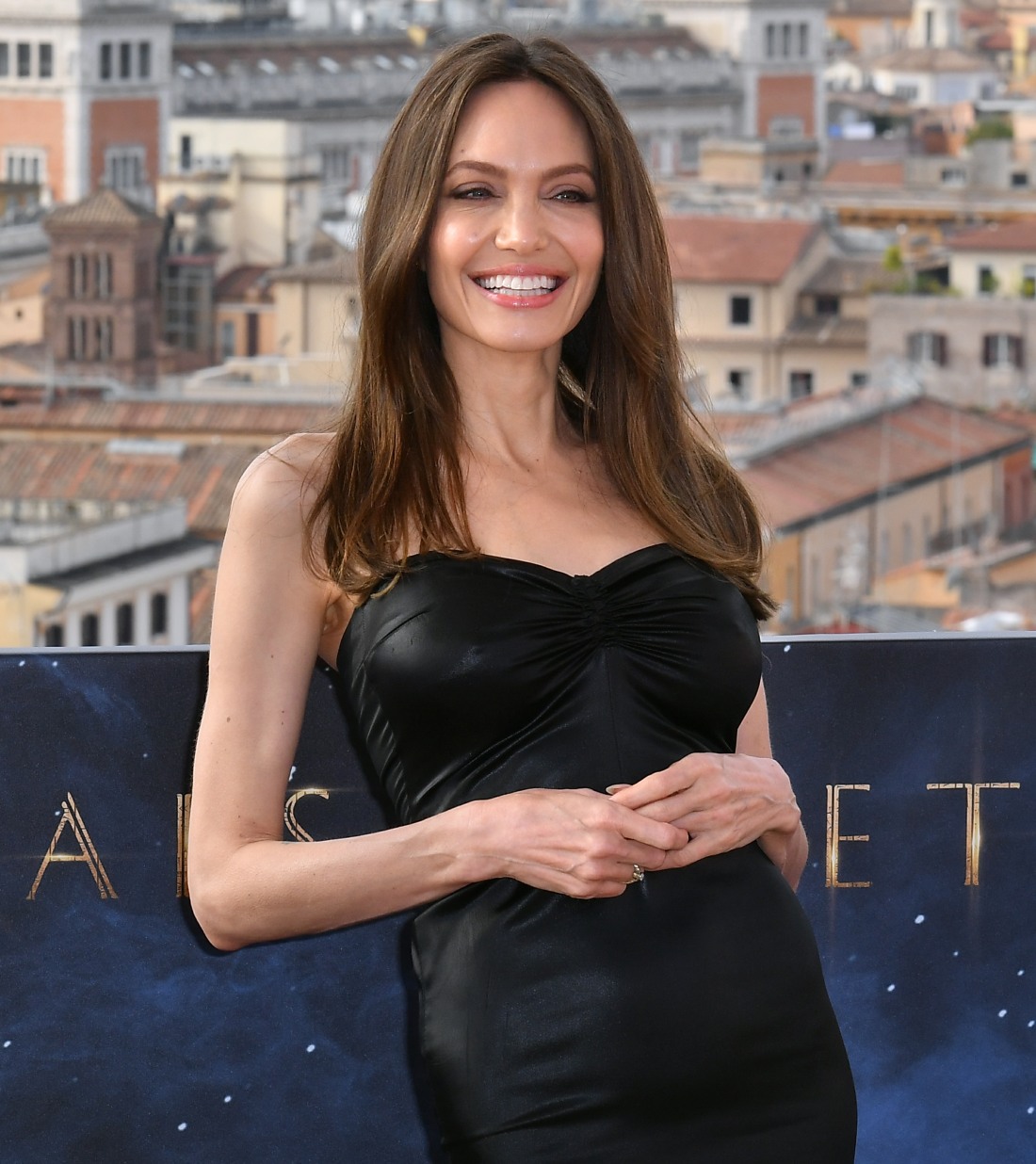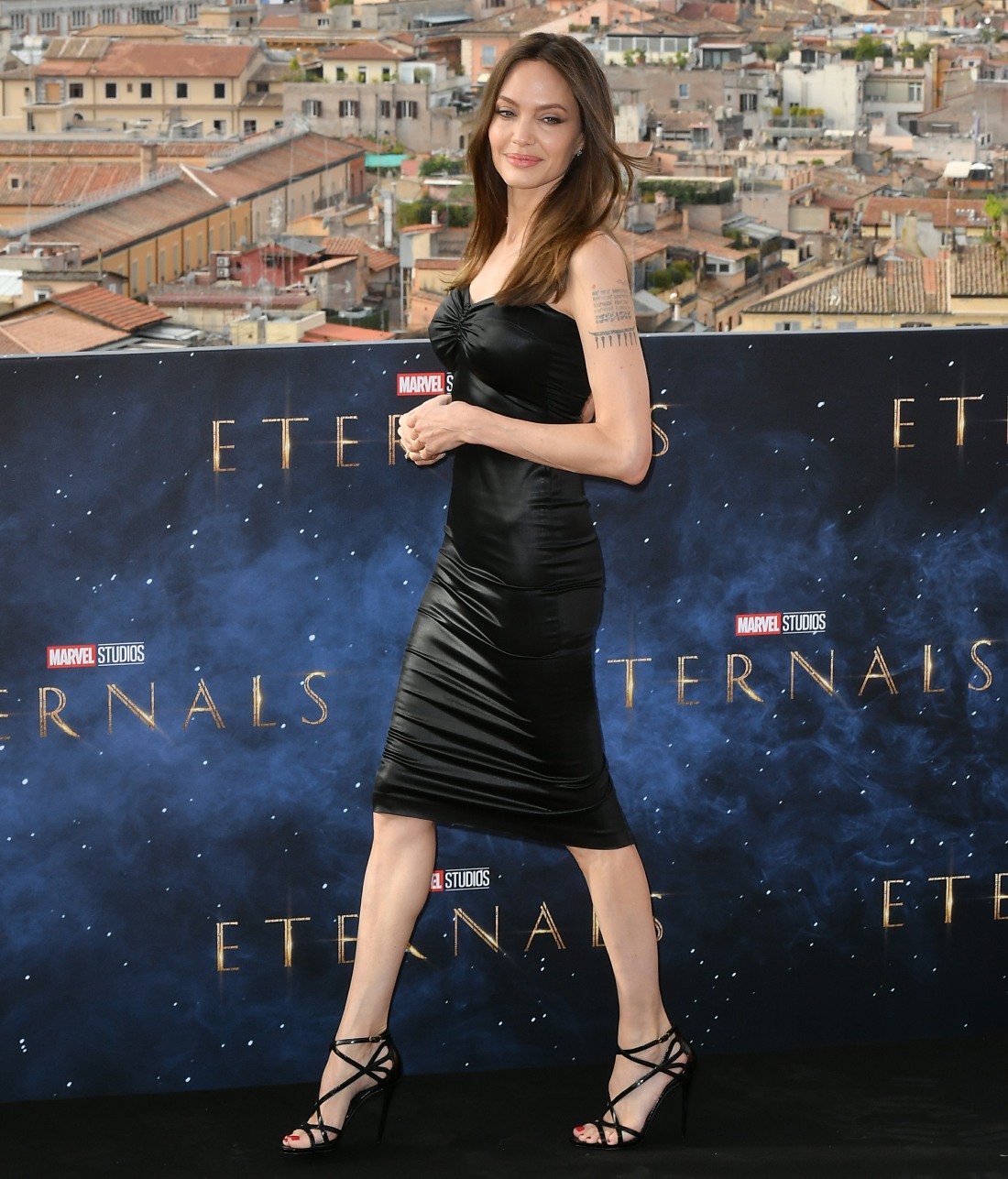 Photos courtesy of Avalon Red.