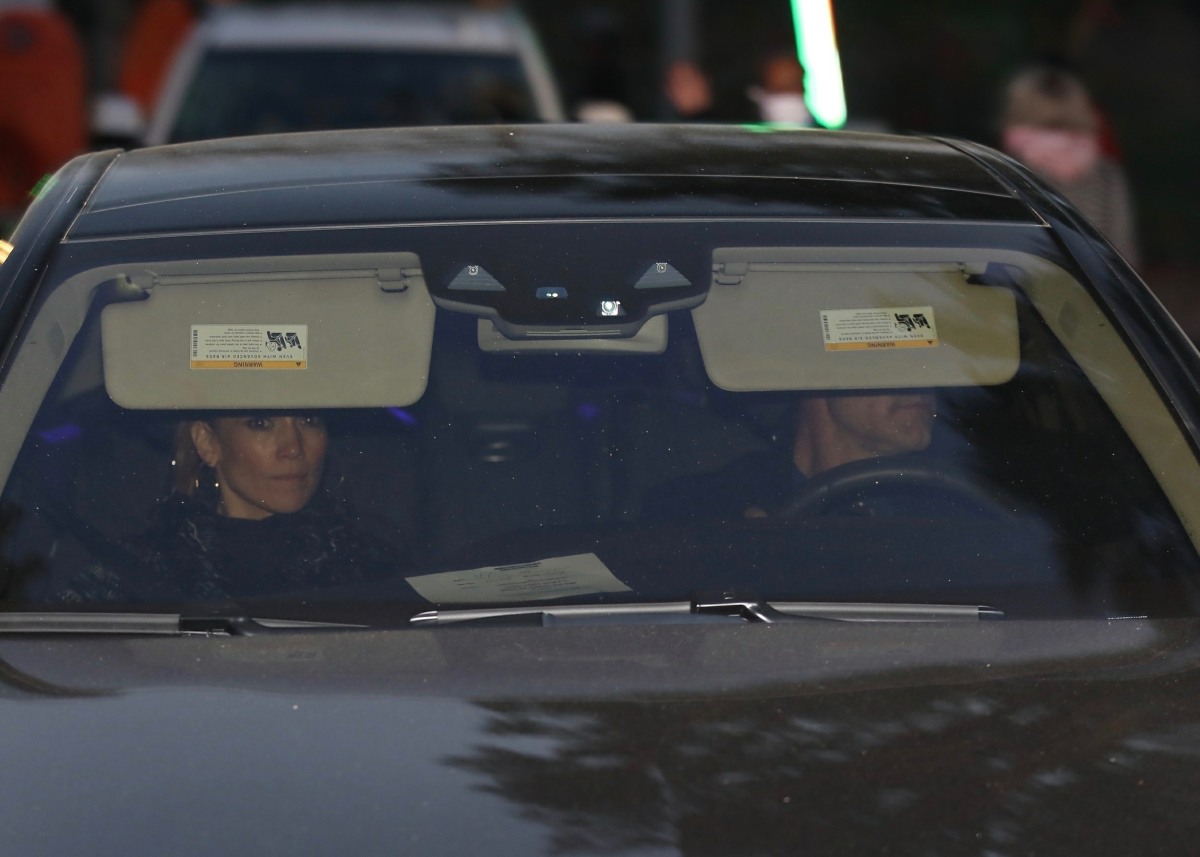 I've been worried about Autumnal Bennifer and concerned that we will not get Winter Bennifer. Summer Bennifer was scorching, with constant pap strolls and vacations and butt-rubbing on a yacht. That was mostly because neither of them was working on a film over the summer. That changed in September – Ben has been working in Texas for seven weeks or so. Meanwhile, Jennifer is largely stuck in Vancouver most weeks. Still, they made time for each other this weekend. J.Lo turned up at the Rock & Roll Hall of Fame induction ceremony in Ohio on Saturday. Then she flew to LA, and she and Ben went to a Halloween party in Malibu. They left the party together, and seemingly boarded a private plane together Sunday night?
Jennifer Lopez and Ben Affleck spent the Halloween holiday together, just one day after the singer returned from performing at the Rock & Roll Hall of Fame induction ceremony in Cleveland, Ohio. The loved up pair were seen exiting a private residence in the Malibu Colony on Sunday, and later that evening boarded a private plane out of Van Nuys.

The Good Will Hunting actor, 49, seemed to do a bit of vehicle switching, as he drove into the gated community in a white Escalade, before leaving with Lopez in his Mercedes. Affleck was seen pulling up to the heavily decorated gated Malibu community in his white SUV where he spoke to a security guard who then gave him the greenlight to drive in.

The Waiting For Tonight singer, 52, appeared to arrive separately as well and was only pictured exiting the property come nightfall as Affleck drove them in his luxury sedan. She was seen in a stylish winter jacket with her caramel locks swept into a ponytail and accessorized with large hoop earrings. It seemed as if a member of their security detail than drove Affleck's white SUV back to one of their respective homes as it was pictured following the couple.

The two were reportedly joined by their children for a bit of festive fun and then headed straight to the Van Nuys airport where they caught a private jet. As Lopez has been in Vancouver shooting her upcoming Netflix film The Mother in recent weeks, it could be assumed that the plane was bound for Canada.
Wait, so did Ben wrap on his movie in Texas? Did he go with her to Canada? Hm. As I said, I have some concerns. It's not blaring-red-sirens though – I think they're both hopefully mature enough to deal with temporary work separations at this point. Still, it would have been nice to see more photos of them together. I don't think either of them got dressed up for Halloween, although J.Lo did post a cute video with her kids as she was trying to make some Halloween treats. Is Max saying that he "knew" this was going to be a flop? That's so funny.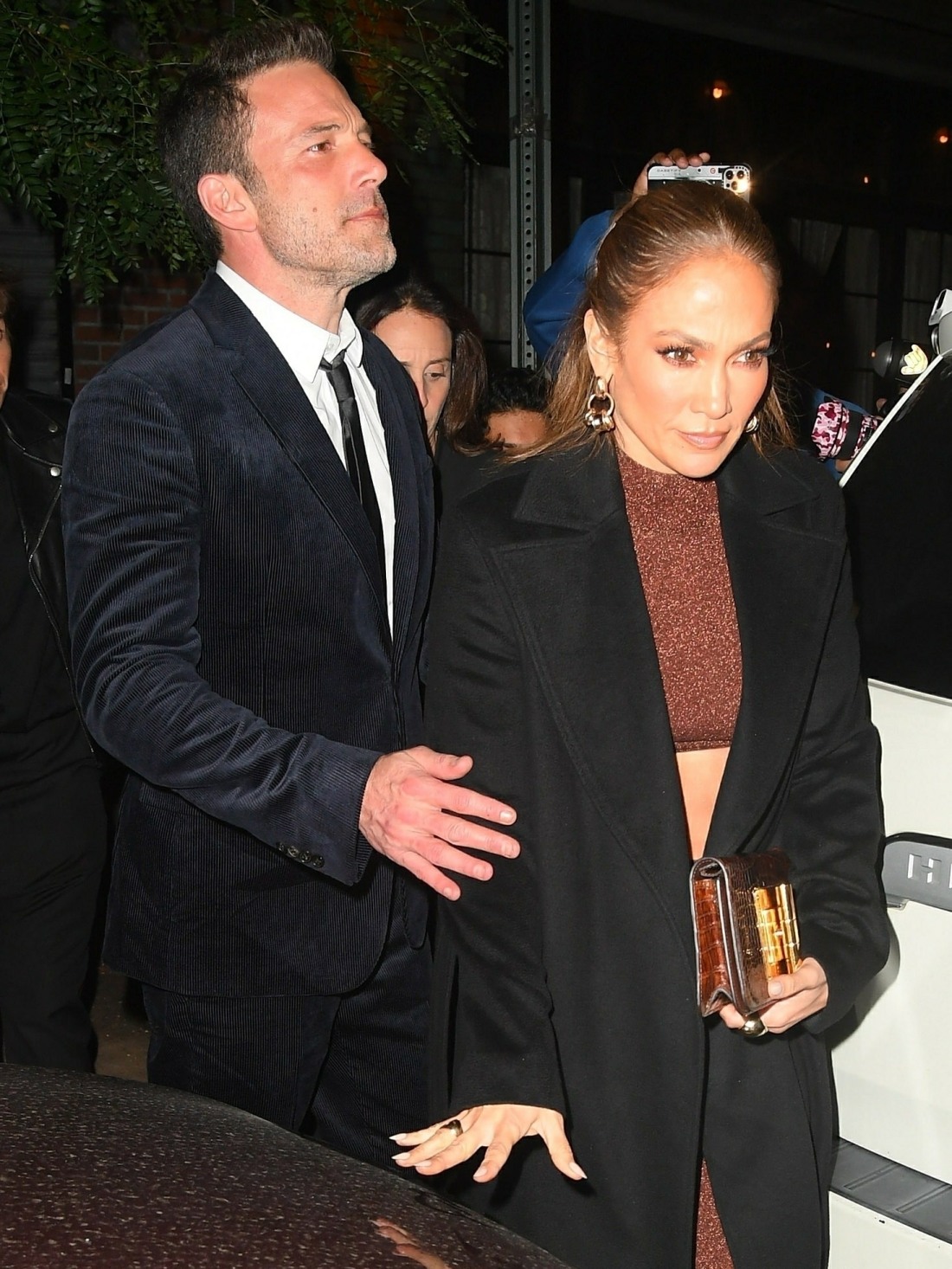 Photos courtesy of Backgrid.