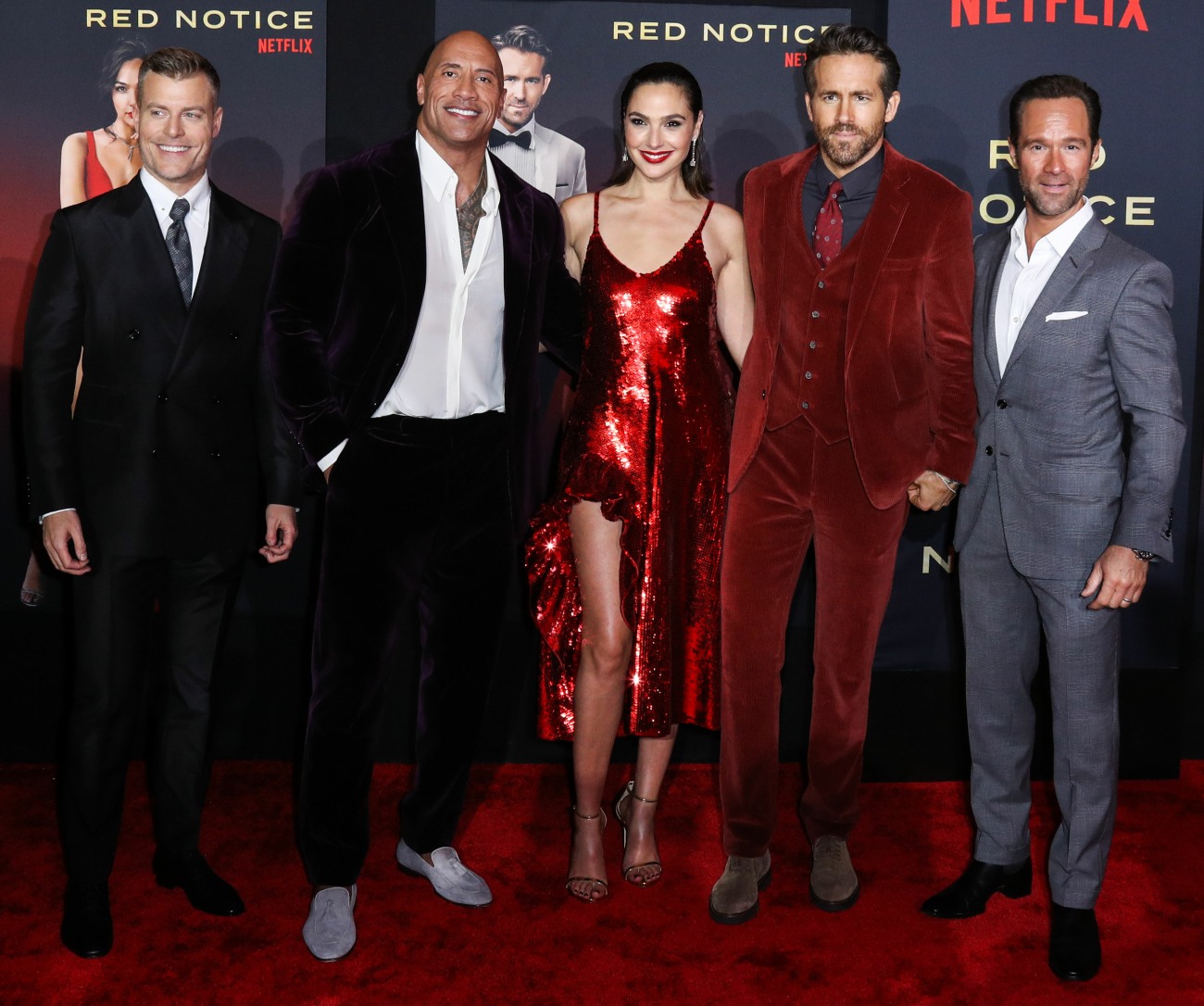 The full-length trailer for Netflix's Red Notice came out last week, and it looks very cute, like a silly action-adventure movie starring very likeable people. It stars Gal Gadot, Ryan Reynolds and The Rock (Dwayne Johnson). I think it probably started out as a buddy-crime movie between Reynolds and Johnson, but it changed when Gadot was added to the mix. I'm including the trailer at the end of the post.
Last night was the LA premiere for the film. Totally shocked that Blake Lively didn't come out as Ryan's date, honestly. Since they're New York-based, maybe she didn't want to travel to LA with their three kids just to attend a premiere. Ryan and Gal both dressed on the "red" theme, which was also very cute.
Gal Gadot's red dress is Loewe, which surprises me a bit. I'm used to seeing men wearing that label now, I didn't know Loewe did sparkly, sequined cocktail dresses. She looks like the dancing-lady emoji, right?? Anyway, I'm not completely in love with the dress or her look entirely, but I think she looks fine for a Netflix premiere. Slicked back hair, red lip, dangly earrings, red dress, done.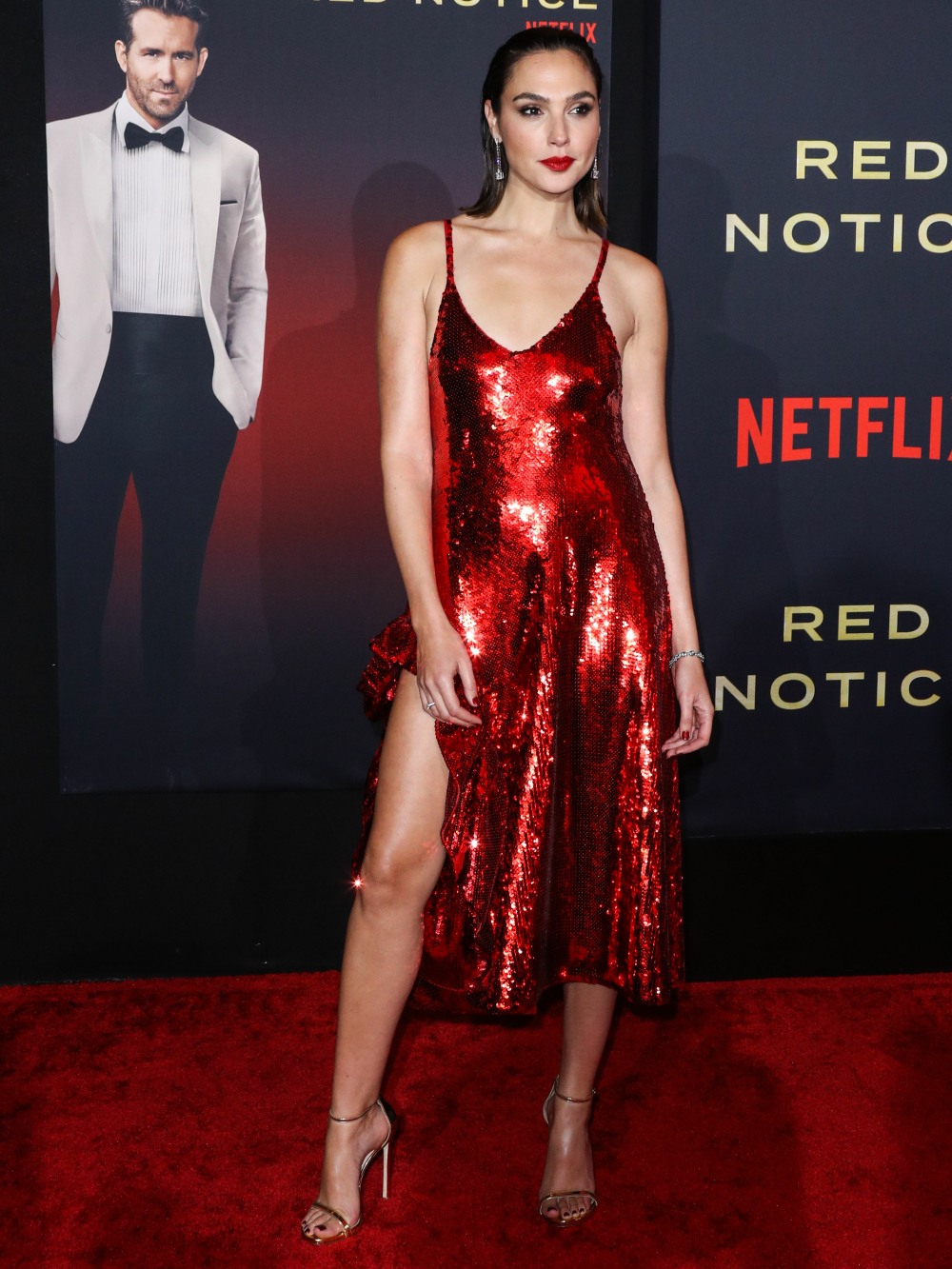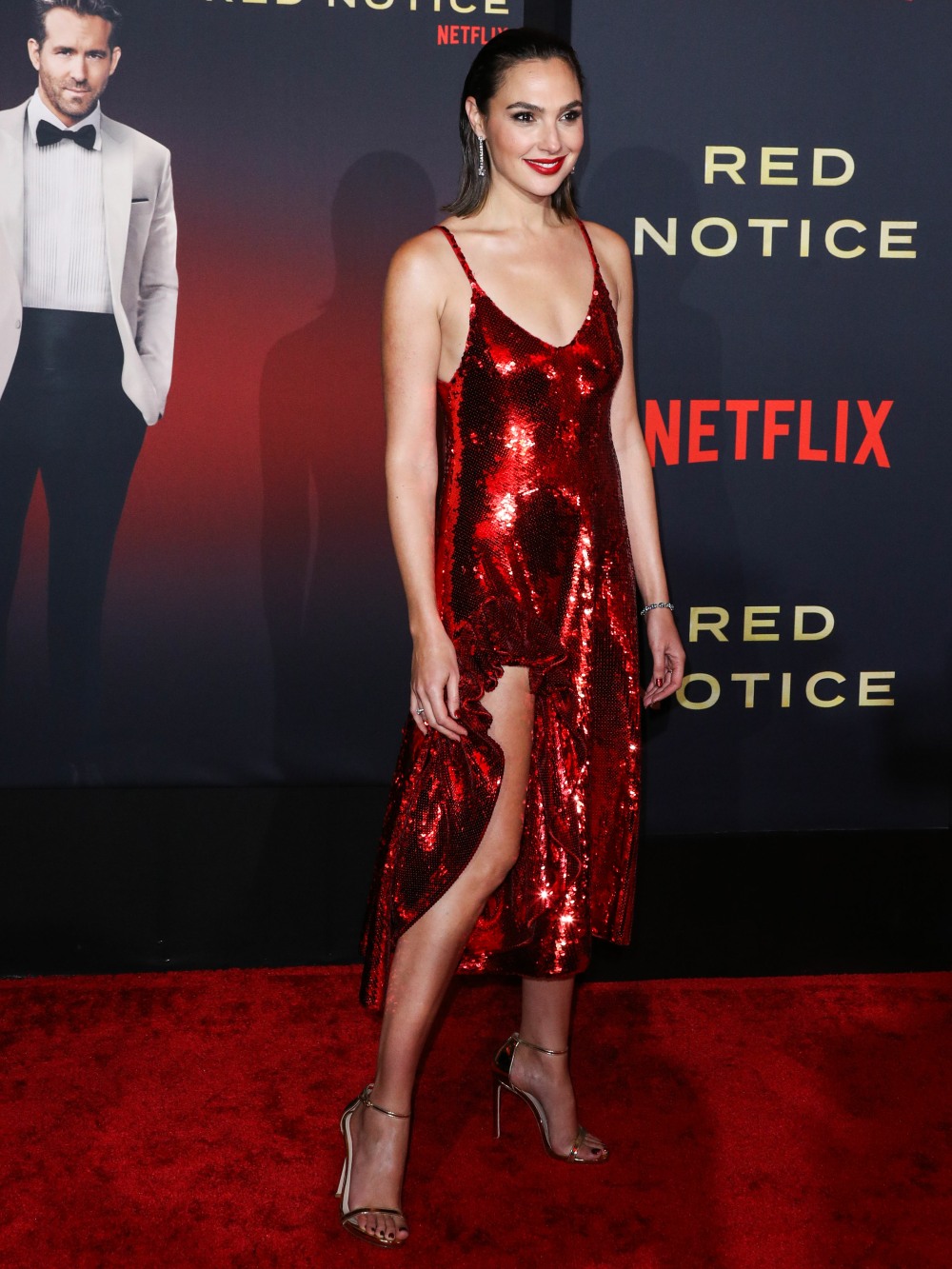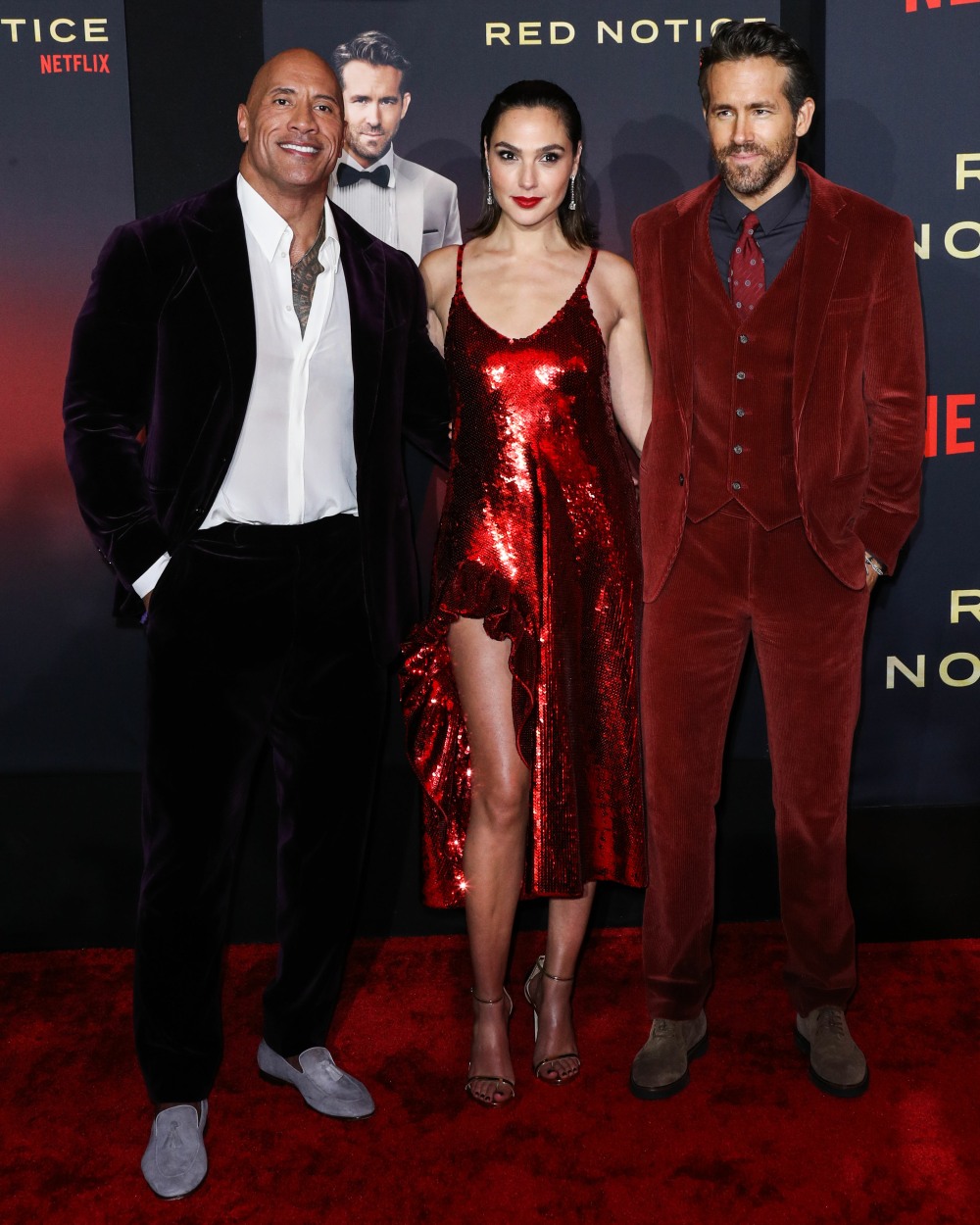 Photos courtesy of Avalon Red.