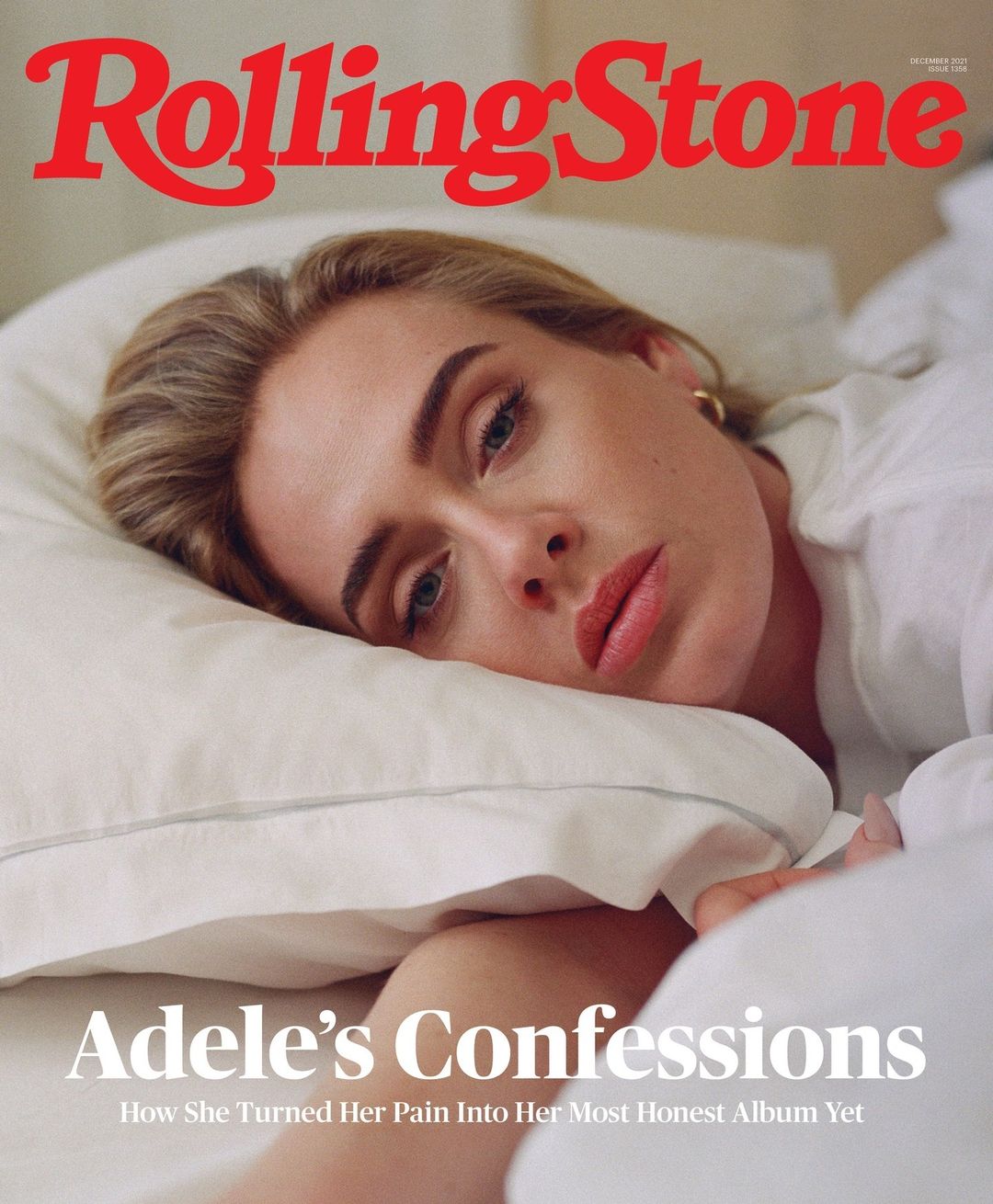 Adele covers the latest issue of Rolling Stone to promote her new album, 30. After not hearing from her for years, she's really chatting up a storm these days – British Vogue, American Vogue, Oprah! The story of Adele's divorce is pretty much the same in every interview and I do feel bad for her, even though she's making it clear that she was the one doing the leaving, she was one who wasn't fulfilled, she was the unhappy one. I think it actually takes some guts and maturity for her to own that and own her embarrassment for the divorce. She also chatted with RS about her famous friends and how her relationship with Rich Paul is different.
Her friendships with Nicole Richie and Jennifer Lawrence. "They humanized me because I had avoided talking to anyone that was ever famous in any capacity, because I was like, 'Well, I'm not famous.' I'm very British like that. We never spoke about work, which was amazing, because most of the time when I catch up with someone, they want to know all about my work, and I'm like, I don't want to talk about that. Can we talk about something else? I'm knackered."

Dating in LA: "I lasted five seconds [dating here]. You can't set me up on a f—ing blind date! I'm like, 'How's that going to work?' There'll be paparazzi outside and someone will call [gossip site] DeuxMoi, or whatever it's f—ing called! It ain't happening."

The delay with putting the album out: "If it wasn't coming out now, I think I probably would never put it out. I know I would've changed my mind and been like, 'It's moved on. Let's start the next album.' And I couldn't do that to this album. I feel like it deserves to come out."

She talked to Drake about the album release too: "I had that conversation with Drake because he kept pushing his album back. He was like, 'I feel like I've been working on it for so long because I've been sitting on it.' I feel a bit like that."⁠

Whether she'll tour: "It's too unpredictable, with all the rules and stuff. I don't want anyone coming to my show scared. And I don't want to get Covid, either."

Her relationship with Rich Paul: "I didn't really tell many of my friends at the beginning because I wanted to keep it to myself… None of them believed it!" She now describes her relationship with Paul as "incredible, openhearted, and [the] easiest [one]" she has ever been in because of the self-growth and healing she's done. "I always had this fear from a really young age that you're going to leave me anyway, so I'm going to leave or I'm not going to invest myself in anything."

Her divorce: "I didn't really know myself. I thought I did. I don't know if it was because of my Saturn return or if it was because I was well and truly sort of heading into my thirties, but I just didn't like who I was."

On her fans joking that her divorce would make a good album: "During something like that, that kind of significant thing to happen in life, your mind sort of goes to those places: 'Why don't they like me? Why would they write that if they've followed me for 10 years?' But in reality, that's not their responsibility. In reality, their responsibility as a fan is to want a good record and to hope I deliver. So I took it with a pinch of salt, and it was fine."
Her fans' "jokes" about her divorce making a good album were meant in a bittersweet, kind way. As in, "we know she's going through it and we'll love it when she tells us about it in the next album." We didn't mean anything bad by it! We were just finding the silver lining. How many years in therapy did it take to get to this: "I always had this fear from a really young age that you're going to leave me anyway, so I'm going to leave or I'm not going to invest myself in anything." I FEEL ATTACKED. Damn. As for her famous friends… what's interesting about that is her girls really do keep her confidence. They're not running around, telling people her business. She inspires loyalty.
Cover & IG courtesy of Rolling Stone.