Queen Elizabeth did her first in-person "event" at Windsor Castle yesterday. Since she cancelled her trip to Northern Ireland on October 20th, she hasn't been seen much by people outside of palace aides, Prime Minister Boris Johnson and her family. Sure, paparazzi "caught" her driving herself around Sandringham and yes, the palace has released a handful of photos since her surprise hospitalization in October, but there has absolutely been the sense that the Queen's aides are hiding her away and not letting her speak to or see anyone outside her bubble.
The photos released by the palace are a bit strange – on Instagram and Twitter, the palace cut off the photo at the Queen's hips, just enough to see that she's not using a cane and that she's standing upright. There was a full-length photo floating around but I only saw that on certain royal reporters' social media, and I wonder why the palace didn't want to post that photo? Hm. Anyway, there are questions about the discoloration on the Queen's hands. This is not the first time, either – I remember several years ago, there was a lot of concern about how purple and bruised her hands looked at some event at the palace. I would assume it's all part and parcel of the Queen's mysterious medical condition, or just the fact that she's 95 years old and sometimes there will be discoloration. At least this should ease some of the Weekend at Bernie's conspiracies.
During his Middle East tour, Prince Charles was asked about his mother's health. He told journalists: "She's all right, thank you very much. Once you get to 95, it's not quite as easy as it used to be. It's bad enough at 73."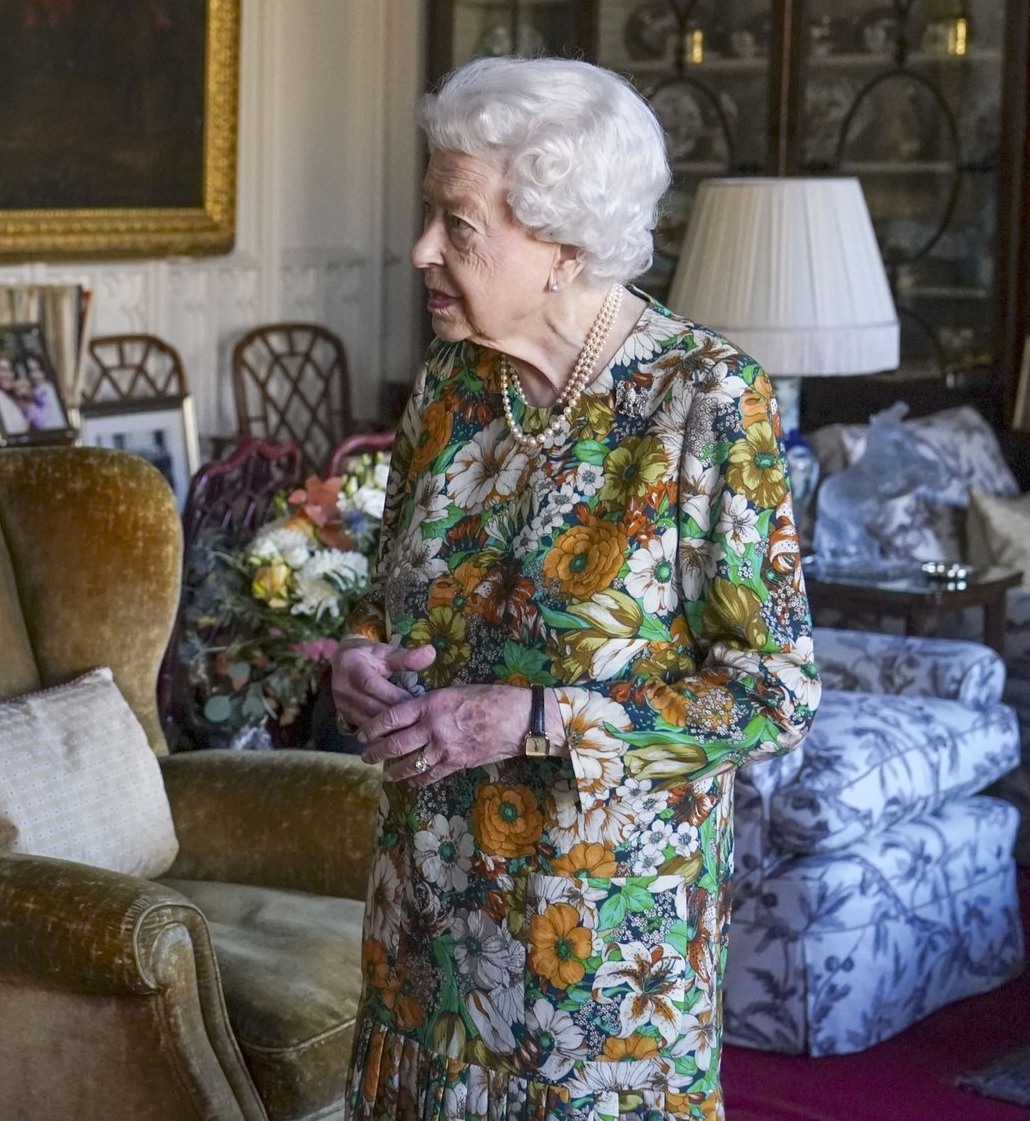 The Queen undertakes her first in-person audience since October 19 at Windsor today. pic.twitter.com/uxLXHr1sHD

— Rebecca English (@RE_DailyMail) November 17, 2021
Photos courtesy of Buckingham Palace.