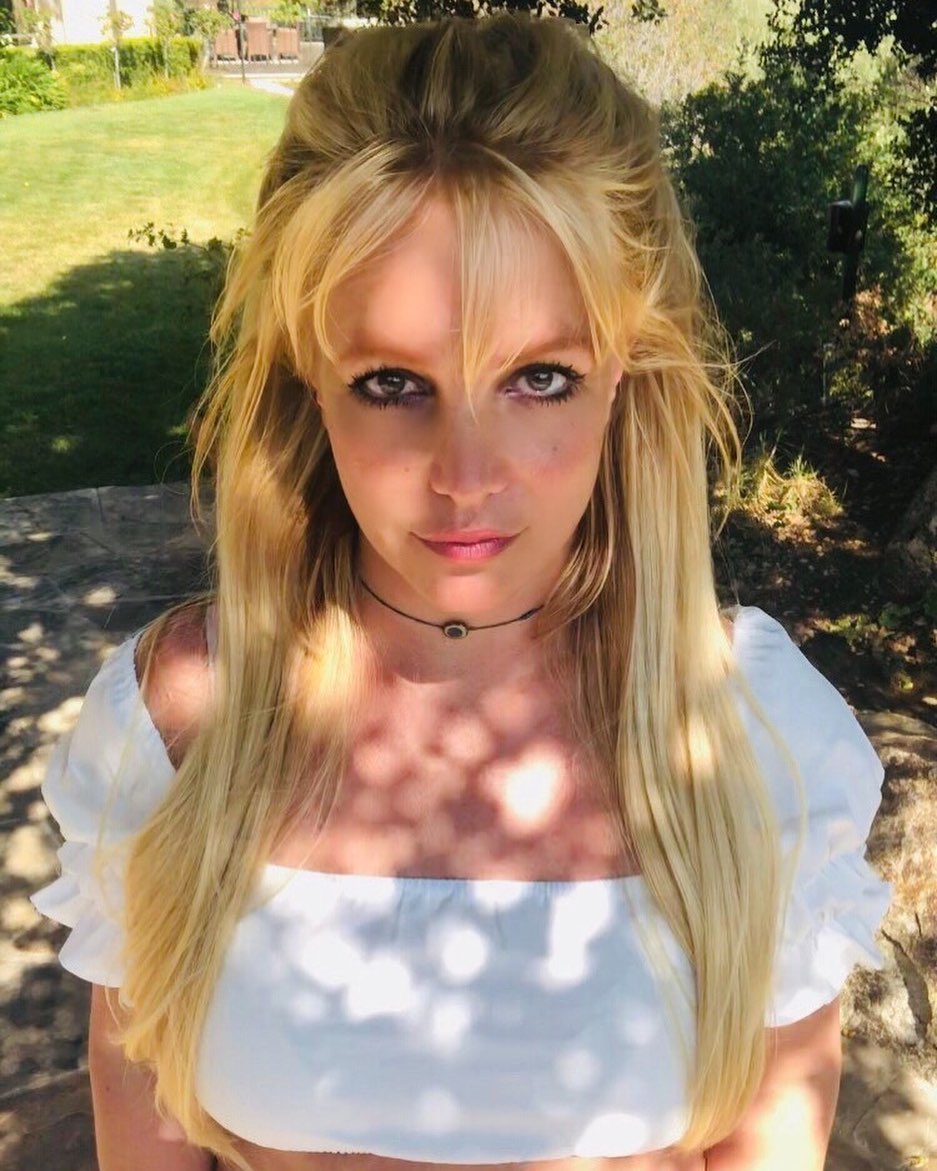 Oh, God, we're back in the 2002 time loop again! The time loop has been cycling through 2021 in bursts and ancient celebrity couples or celebrity beefs are being renewed all over the place. Apparently, we're getting a redux of the Britney Spears-Christina Aguilera beef, although I never really believed that the two women had a massive amount of personal beef. Maybe it's just been so long and I totally forget the backstory? Christina and Britney have known each other since they were little kids, working on the Mickey Mouse Club. Britney broke through and had big success before Christina, and Christina was accused of copying her and/or riding Britney's coattails. There was public and private sniping back in the day, but I always assumed it was mostly an industry beef, like a beef between producers, song writers and Brit and Xtina's respective teams. Turns out, Britney still has a grudge. She posted this video clip of Christina walking away from a question about Britney:
Britney Spears calls out Christina Aguilera for walking away from a question about her conservatorship ending. pic.twitter.com/Lib6FcE4iC

— Pop Crave (@PopCrave) November 20, 2021
The clip is from the red carpet for the Latin Grammys, which were held last week. If you ask me, Christina's publicist is the one who deserves all the ire. He should have known that Christina would be asked about it, and that the easiest way to handle those questions would be to merely say something vague and supportive, like "I'm so happy for Britney, and I'm praying for her, okay I have to go." Christina knew the right thing to do, her publicist is just bad at his job. So Britney posted that clip with this message:
"I love and adore everyone who supported me … but refusing to speak when you know the truth, is equivalent to a lie!!! 13 years being in a corrupt abusive system yet why is such a hard topic for people to talk about??? I'm the one who went through it!!! All the supporters who spoke up and supported me thank you … Yes I do matter!"
For what it's worth, Christina *did* speak about Britney's situation in greater depth back in June, in a series of tweets about how people had taken Britney's agency and freedom and "To a woman who has worked under conditions and pressure unimaginable to most, I promise you she deserves all of the freedom possible to live her happiest life. My heart goes out to Britney. She deserves all the TRUE love and support in the world." Like, in Christina's mind, there is no beef. But maybe Britney still thinks there's something.
Photos courtesy of Getty, Avalon Red, Instagram.