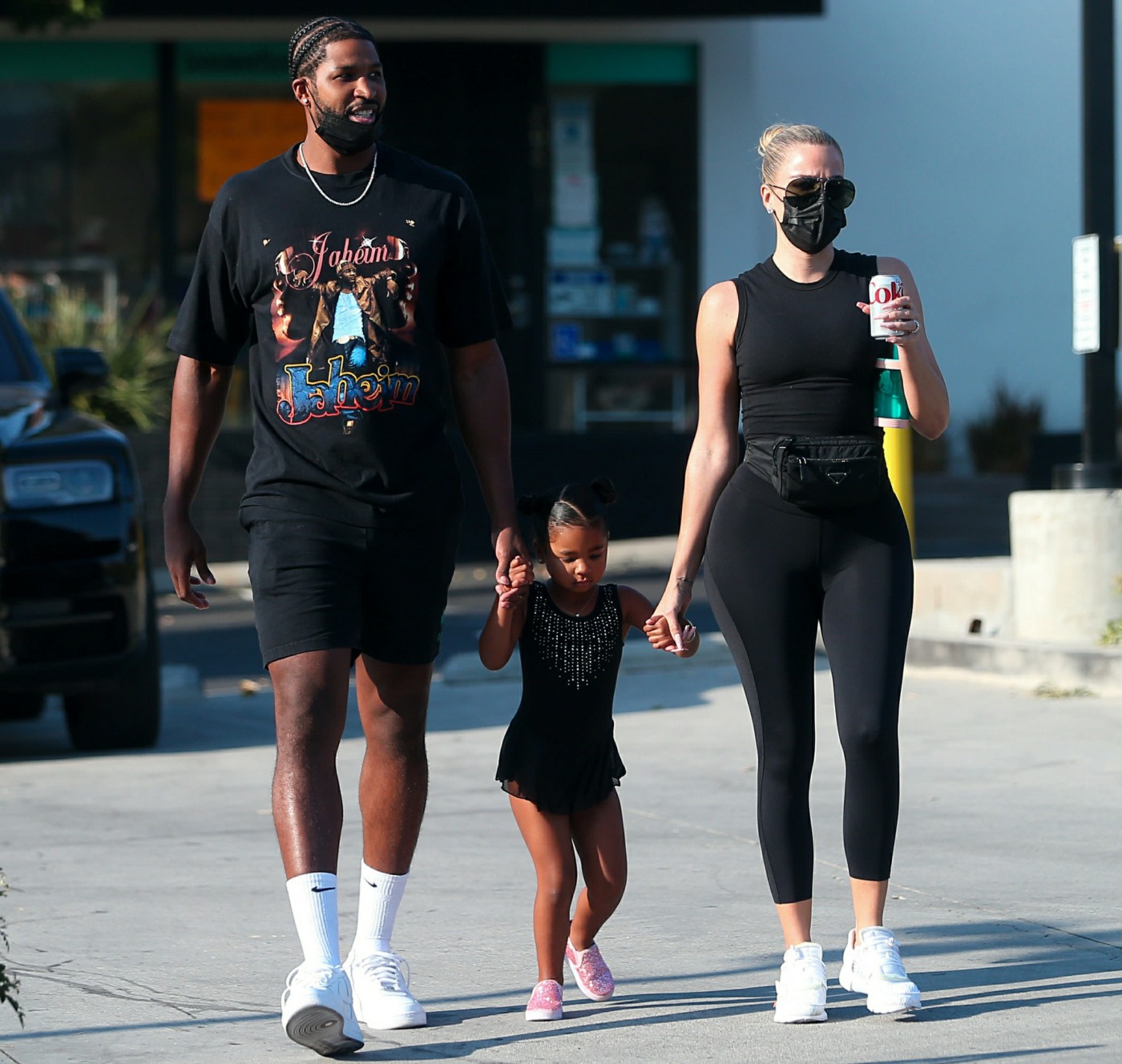 The story broke on Friday: Tristan Thompson impregnated a woman, Maralee Nichols, earlier this year, when he was still technically with Khloe Kardashian. Tristan cheated on Khloe constantly throughout their years-long on-and-off relationship. Many have argued (now and before) that Tristan and Khloe had an open relationship, or at least Khloe implicitly accepted that he cheated. I disagree. Considering her attacks on and harassment of Tristan's side chicks, Khloe was clearly pretty upset whenever any woman popped up and talked about Tristan. In any case, Khloe and Tristan officially broke up back in June and it does feel like maybe the breakup was real this time. Now we know that Tristan was banging Maralee Nichols in (at least) February and March of this year, and she fell pregnant at some point.
The reason why Tristan and Maralee's affair has tumbled into the public sphere is because she's suing him for child support. We only learned about her lawsuit as she was giving birth to their child, whose name is still unknown. There's a fake Instagram account claiming that the kid's name is Angelou Kash Thompson, but TMZ says it's all been faked, down to the baby's photo. Us Weekly still claims that they were told exclusively that Maralee did give birth on December 2nd though. According to Maralee and her lawsuit, the child was conceived on Tristan's birthday in March, when they partied together in Texas. In Tristan's legal response, he acknowledges that they had sex several times around that time period, but he still wants a paternity test. Page Six had even more messiness:
Tristan Thompson appeared to threaten his alleged baby mama Maralee Nichols to drop her paternity lawsuit against him in exchange for $75,000, claiming she won't see that much money if he's ordered to pay child support. In a text purportedly sent by the Sacramento Kings player to the personal trainer, obtained by Page Six in a legal filing, Thompson urged Nichols to take the money he was offering because she'd get far less under Texas law.

"You know how I feel. My feelings haven't changed at all. Wont be involved at all. Btw if you think having this baby is gonna make you some money. It's completely wrong," the message read. Thompson allegedly went on to claim that he intends to hang up his NBA sneakers in 2022.

"You are aware that I'm retiring after this season," the text continued. "So in terms of support it will be whatever is required monthly for someone who's unemployed. It's texas so it will be only a couple hundred dollars. So you better off taking this 75k I'm offering cause you won't get nothing near that with having a kid with a father who's unemployed."

Nichols' attorney argued in the filing that Thompson intentionally filed his complaint in Texas to "save" some money on child support. However, Nichols resides in California and her child, due Dec. 3, will also be born in the Golden State; Texas law would have no jurisdiction on the child support ruling, per the filing.

Thompson, who shares 3-year-old daughter True with ex Khloé Kardashian and 4-year-old son Prince with ex Jordan Craig, purportedly concluded the message by informing Nichols that all she would have "is a baby with a father who has zero involvement with the child and a few hundred dollars of child support a month."

Nichols' attorney declined to comment. Thompson's attorneys haven't responded to our numerous requests for comment.

As Page Six exclusively reported, Thompson allegedly wanted Nichols to get an abortion when she found out she was pregnant. He also demanded in July that she take a paternity test. As of Nov. 15, she had not taken a test, but in a subsequent filing, he said he would pay child support if the child is his. Another filing notes the genetic testing can only be done once the baby is born.
While Tristan is possibly making less money after the Celtics traded him to the Kings, let's be clear: he's still making millions of dollars. He's made tens of millions of dollars over the course of his decade-long career. If he retires next year, he will have been a professional basketball player for eleven years, and when he was with the Celtics, he had a baseline salary of over $9 million. And we're not even talking about his sponsorships, like Beats by Dre, Nike, Moet & Chandon, etc. While I understand that retirement will change the math of child support, Maralee is still going to get a significant amount of money to raise their child. And think about how cheap condoms are these days, damn. Anyway, of course he's a giant mess and he makes a mess where he goes.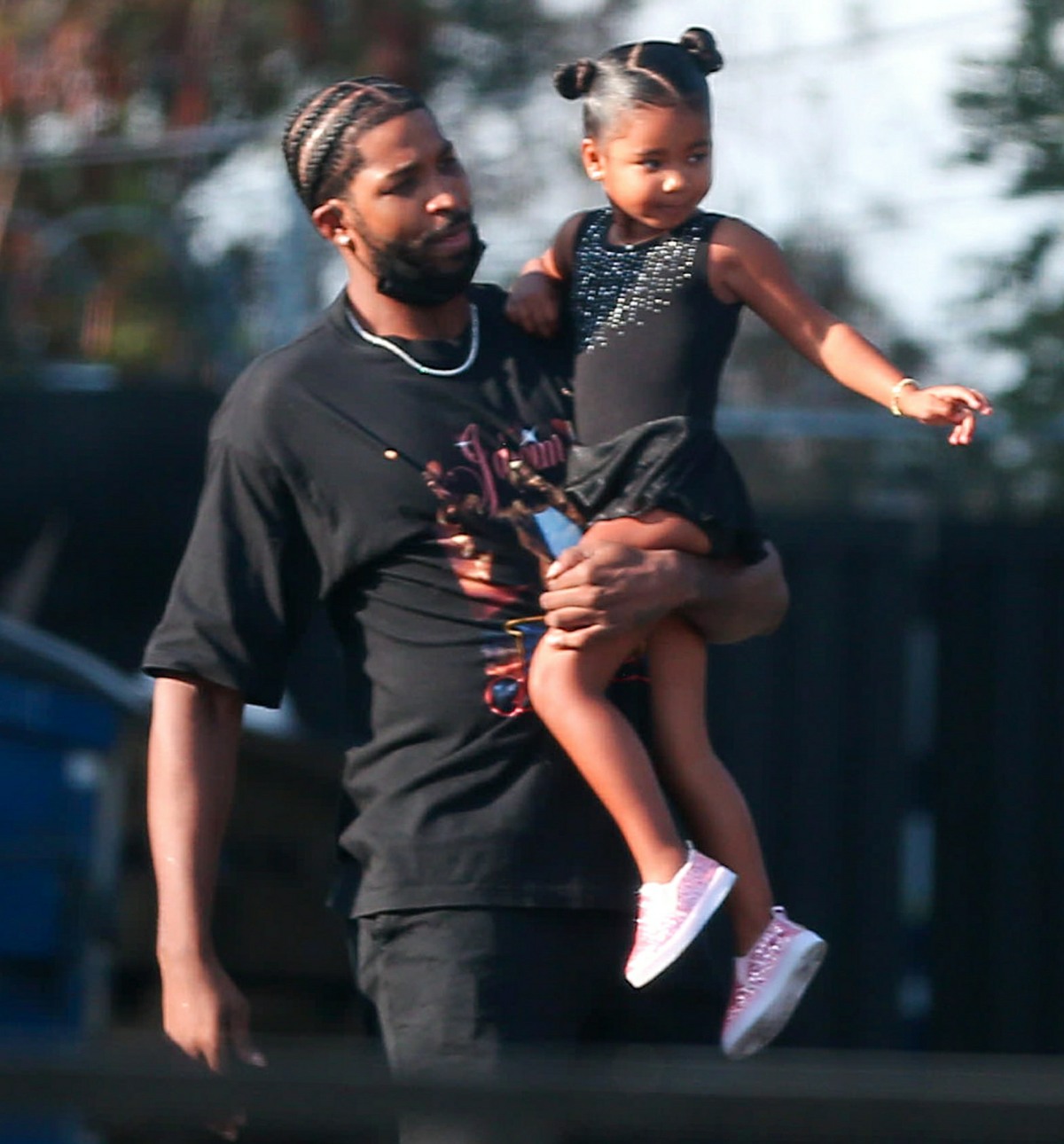 Photos courtesy of Backgrid, Instar and Instagram.