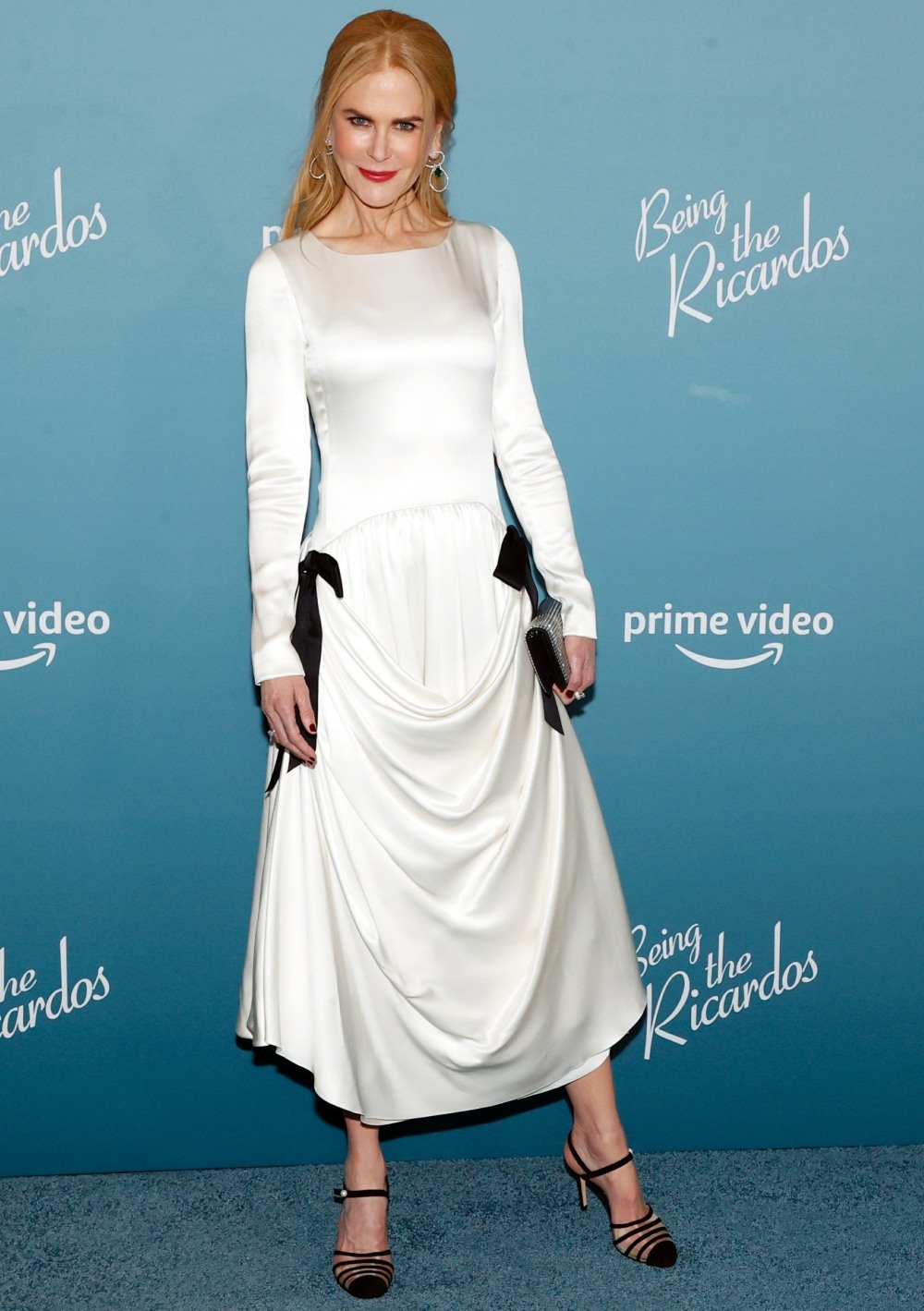 Here are some photos from Thursday night's premiere of Being the Ricardos, one of the most cursed films of the year. Nicole Kidman and Javier Bardem are trying to muster up some chemistry for the cameras, which is funny because I tend to believe that Javier can have chemistry with anyone or anything. He could have chemistry with a lamppost. He could have sexual energy with a plant. If anything, I believe that his Spanish-accented take on Desi Arnaz will be accepted by audiences because Javier will coast on his own charisma. All of the negative energy is going towards Nicole as Lucille Ball.
As for fashion, Nicole wore Chanel. It's not the best thing she's worn but it's far from the worst. RCFP posted the dress as it appeared on the runway, and I think Chanel actually improved it for Nicole. It was way too drapey and art-project-y on the runway. I mean, it's still an ugly dress. But Nicole wore it better. Nicole is famous for being a fashion icon, and she's someone who knows how to harness the power of fashion to help sell her projects. So doesn't it feel like she's already phoning this one in?
I'm reminded of how hard Nicole sells the projects she produces and puts together, like Big Little Lies. On Ricardos, Nicole was an actress for hire, and she's indicated in interviews that she basically said yes to the project because she liked Aaron Sorkin's script. It didn't really occur to her that she was about to play one of the most iconic redheads in modern history, and that she might need to do some research and work into sounding and looking like Lucille Ball. On a recent TV appearance, Nicole said she wasn't "initially" anxious when she took the role but "When the reality of playing her hit me, I went, 'What I have said yes to?' To which I then went, 'Oh no, I'm not right. Everyone thinks I'm not right, so I'm going to try to sidestep this.'" Then Aaron Sorkin convinced her to stay on. Ugh. Nicole is giving us someone to blame when this mess blows up in her face.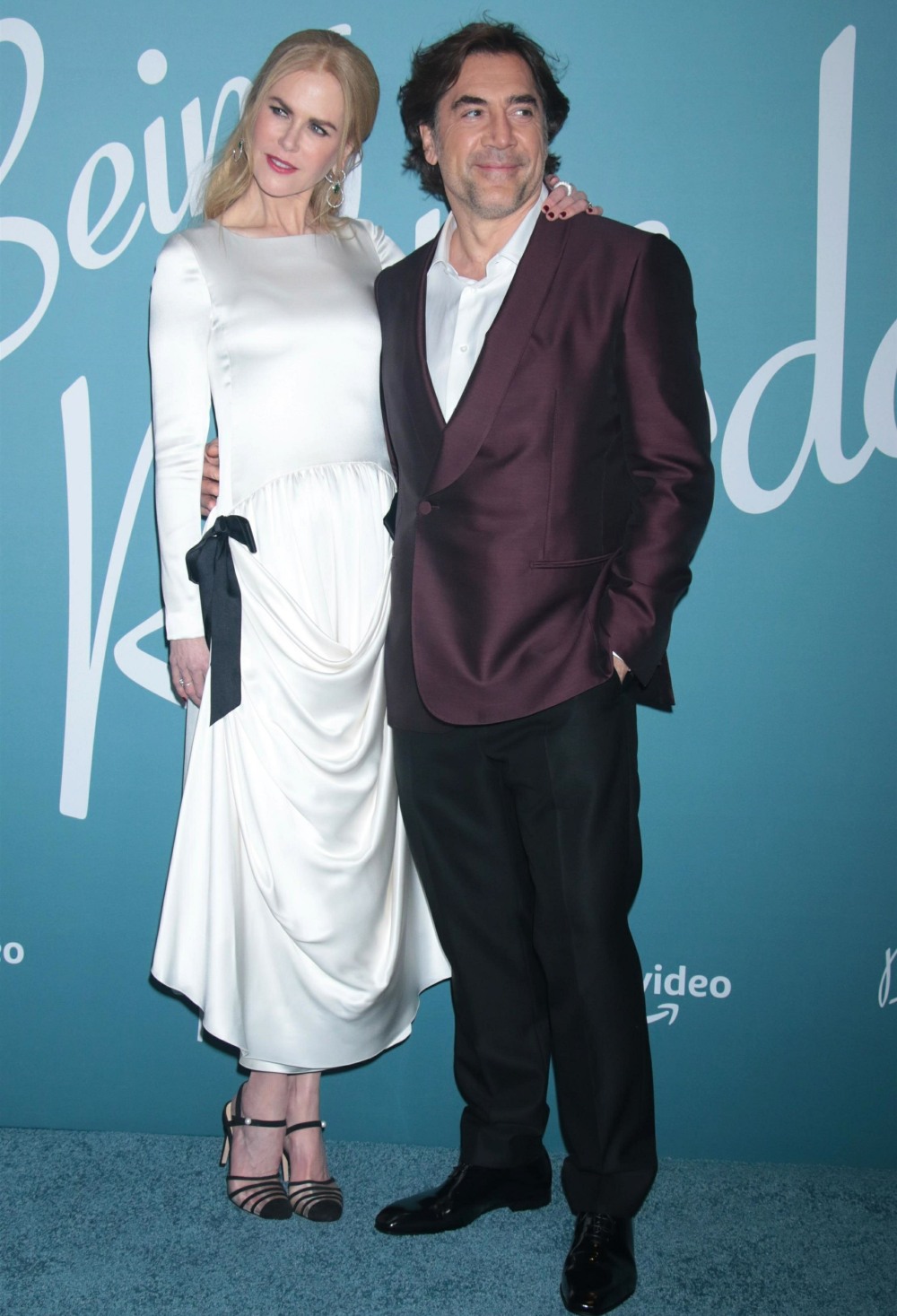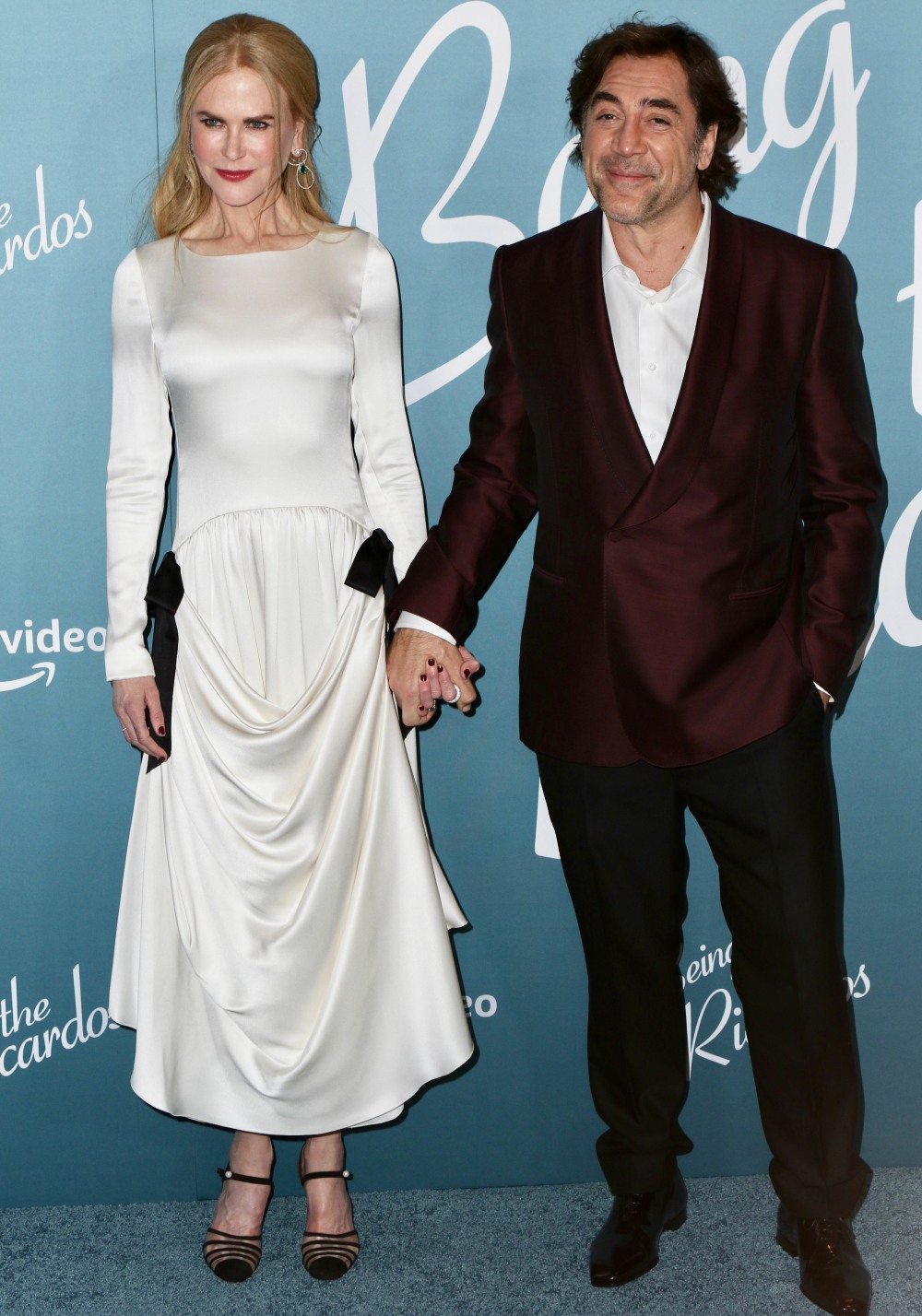 The character posters are terrible too!! Why does everything about this cursed film look so low-budget?
Photos courtesy of Avalon Red, Backgrid.