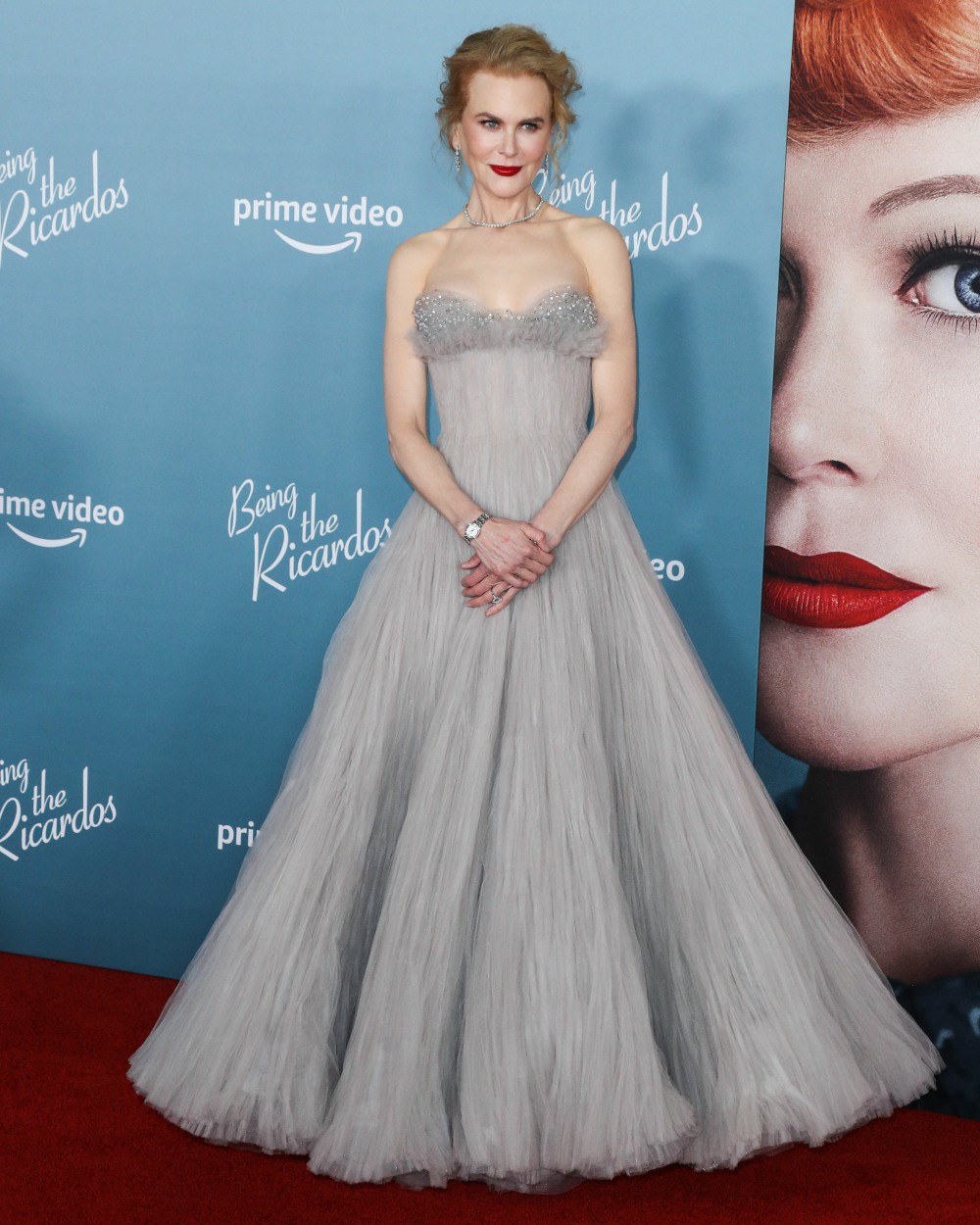 Last week was the first screening/premiere for Being the Ricardos, Aaron Sorkin's take on the real Lucille Ball and Desi Arnaz. Apparently, the "real story" is that Desi and Lucy looked nothing like that in real life! These are photos from last night's LA premiere, which seemed a lot bigger than the NYC premiere. Bigger and yet… more sparsely attended? It's almost as if no one wants to see this movie, weird.
Nicole decided to go for a princess gown – this is Armani Prive, in an icy, pale blue. This partly reminds me of those years when Nicole was legitimately a fashionista, and someone who liked to make big, dramatic red carpet appearances. Somewhere along the line, she just didn't care as much though. It's nice to see that she'll still pull out some big look every now and then. My big issue here is that I think the makeup is wrong? That red lip is bad for the rest of the look.
I've called this film cursed several times and people have yelled at me because apparently people attending early screenings have enjoyed the film, and Nicole is still on a lot of people's Oscar short-lists for the Best Actress Oscar. Both things can be true: Nicole might get an Oscar nomination, and the film looks like a f–king messy, cheap joke. One doesn't preclude the other.
Javier Bardem recently spoke to the Today Show about his reaction to seeing Nicole in her Lucy drag for the first time: "I was doing my test with wardrobe, the hair, the makeup, and then she came in … and there was a silence. They really nailed the look of Lucy Ricardo, no? And I felt, 'Well, here is my wife. Hi. This is your husband. Whether you like it or not, this is your husband.'" LOL, I wonder if the silence was because SHE LOOKS NOTHING LIKE LUCY.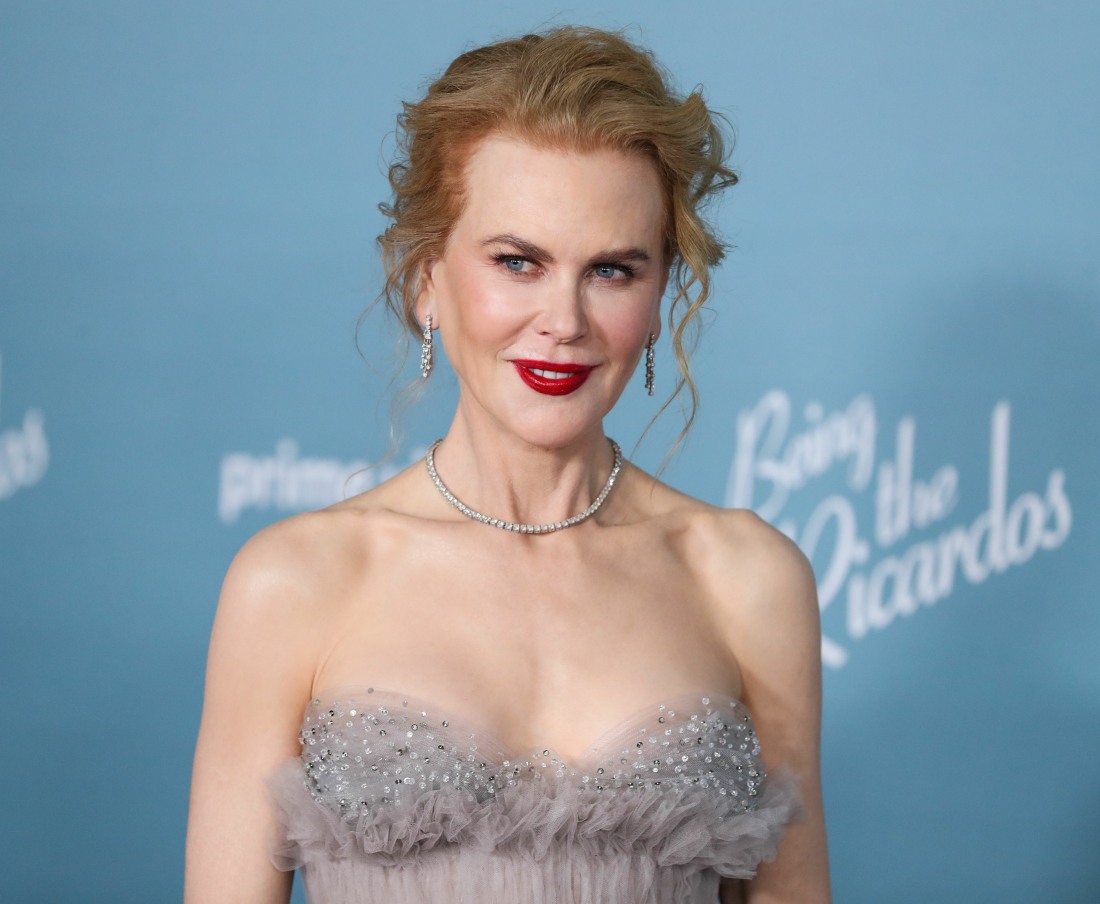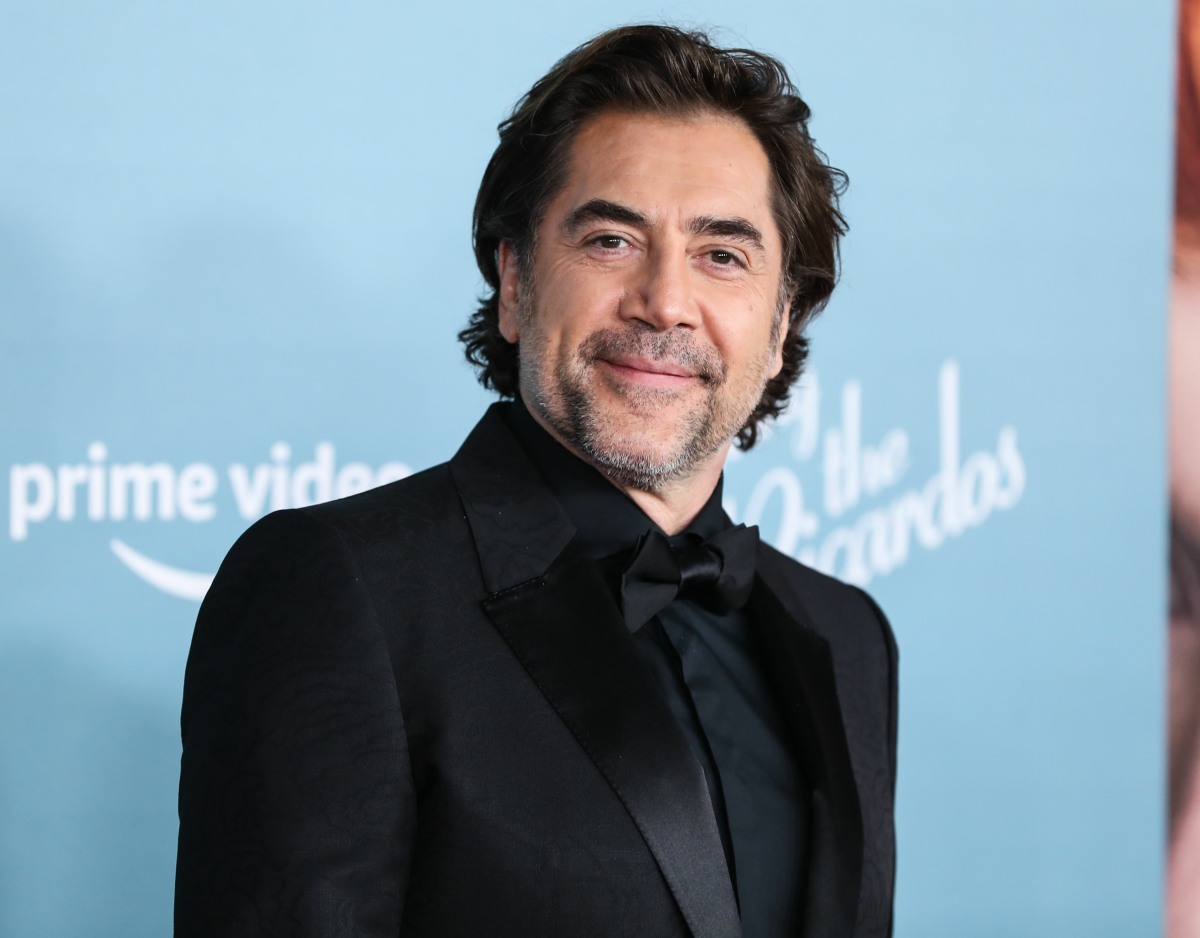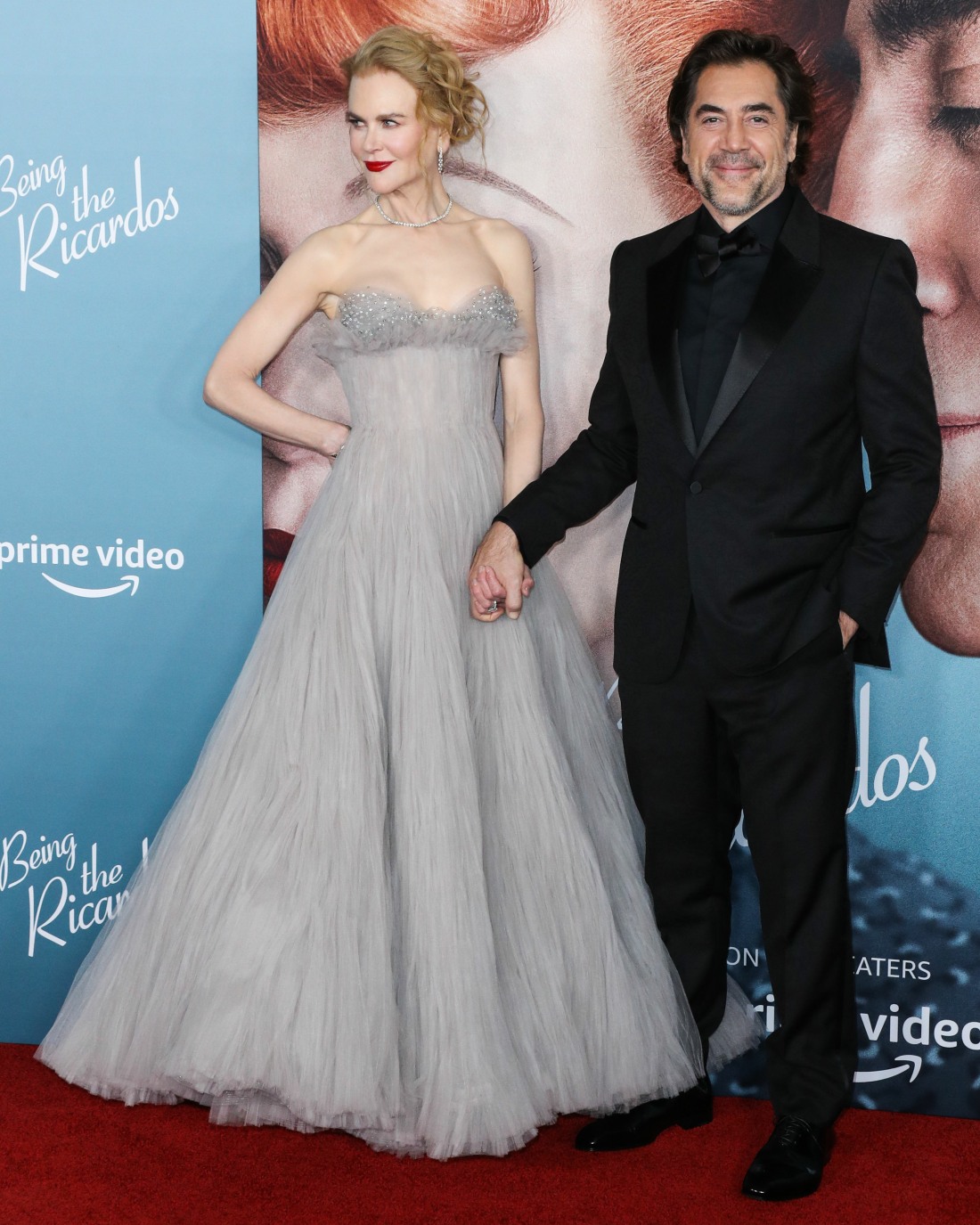 Photos courtesy of Avalon Red.