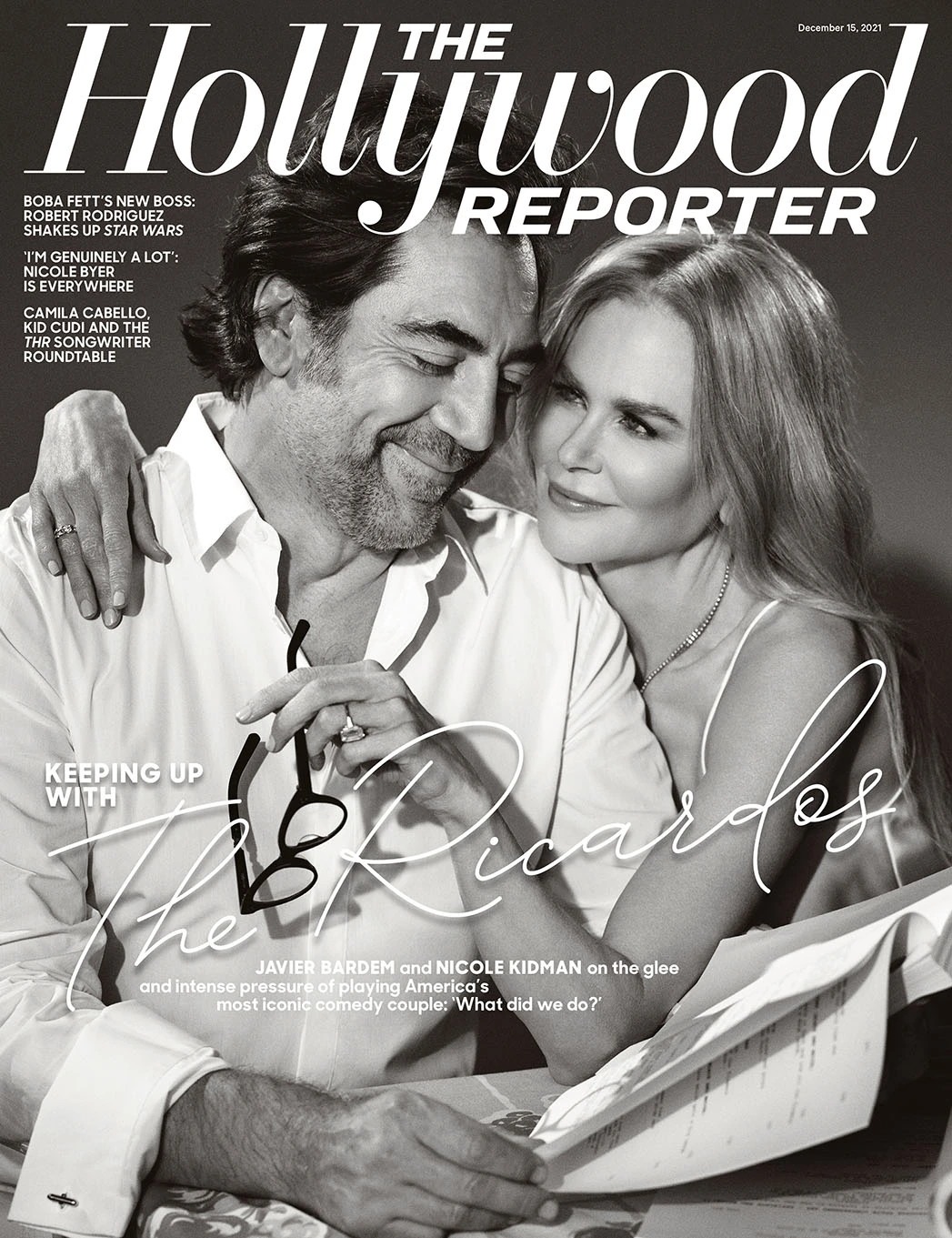 Being the Ricardos is probably the film we're going to fight about the most during the Oscar season. There are lots of people who are like "give it a chance, Nicole Kidman is really good, I swear!" And then there are a lot of people who are like "no, Nicole and Javier Bardem look nothing like Lucille Ball and Desi Arnaz, this is actually offensively bad." All I can say right now is that the trailers don't make the film look good or well-done in any way. The Hollywood Reporter's cover story is all about the making of the film and how Aaron Sorkin didn't care that the actors looked nothing like the people they were portraying, and how both Kidman and Bardem were calling their agents and trying to get out of this film. You can read the whole THR piece here, it's one of the most chaotic "making of" stories I've read in a while. Some highlights:
Bardem had no idea: "I wasn't aware of how big it was," Bardem says of I Love Lucy. There was a subtitled version in Spain — Te Quiero Lucy — but Bardem never saw it. "When I really started digging into him, the deeper I got, the more I knew how iconic [the show] was … it was like, 'Sh-t.'"

The actors begged Aaron Sorkin to push back filming: At first, Kidman and Bardem dispatched their agents to get them out of the film. "I was like, 'Oh my God, this whole thing's falling apart,'" says producer Todd Black, who talked their representatives out of letting their clients jump. Then the actors scheduled a Zoom meeting with Sorkin and begged him to push the movie a year. Sorkin investigated delaying the $40 million production, but his distributor, Amazon, eager to meet a voracious appetite for content during the pandemic, wanted the movie to move forward as soon as possible, and re-syncing the crowded calendars of his in-demand leads down the line would be daunting. Within a day, Sorkin got back to his actors with the news that the movie would indeed start shooting March 29. "So then it was like, 'Oh, no. Oh, no. We actually have to do this,'" Kidman recalls.

Kidman on how Lucille Ball wanted to be a dramatic actor: "She wanted to be a movie star. She never got to be that, and that's sort of heartbreaking. But her failures turned out to be her successes, which is something I relate to."

Bardem on Desi: "It's the energy of someone that has to belong. And make everybody understand that just because he's a foreigner, he doesn't have to be put in a box. I've been lucky enough to be included in a film industry that goes beyond the Spanish film industry. Being Desi Arnaz in the '50s in the States was a different thing. It was like being an alien. It was something very unique, especially when you were married to an American icon. People didn't really respect him for what he was."

Bardem on whether the role should have gone to a Latin-American actor: "I'm an actor, and that's what I do for a living: try to be people that I'm not," Bardem says. "What do we do with Marlon Brando playing Vito Corleone? What do we do with Margaret Thatcher played by Meryl Streep? Daniel Day-Lewis playing Lincoln? Why does this conversation happen with people with accents? You have your accent. That's where you belong. That's tricky. Where is that conversation with English-speaking people doing things like The Last Duel, where they were supposed to be French people in the Middle Ages? That's fine. But me, with my Spanish accent, being Cuban? What I mean is, if we want to open the can of worms, let's open it for everyone. The role came to me, and one thing that I know for sure is that I'm going to give everything that I have."

Bardem had even more thoughts on his casting: "I was going to add something about the famous question. We should all start not allowing anybody to play Hamlet unless they were born in Denmark." A day after the interview, Bardem is still thinking about it, and emails something else he wanted to say on the topic, in which he seems to have given more thought to the subject not just of his own exclusion but also the exclusion of others. "I do recognize that there are many underrepresented voices and stories that need to be told, and we should collectively do better to provide access and opportunities for more American Latino stories and storytellers," he says in the email.
I mean… I feel bad for Kidman and Bardem a little bit. THR makes it abundantly clear that neither of them had any idea how iconic Lucy and Desi were in America, and when they understood the weight of these icons, both actors were like "holy sh-t, we need to get out of this." As for what Bardem says about his casting as a Cuban immigrant… I have mixed feelings but ultimately I'd like to hear from Latin-Americans and specifically Cubans and Cuban-American actors. I genuinely want to know how they feel about Bardem's casting.
Here are some photos from the Sydney premiere of Being the Ricardos. I loved Nicole's dress, honestly.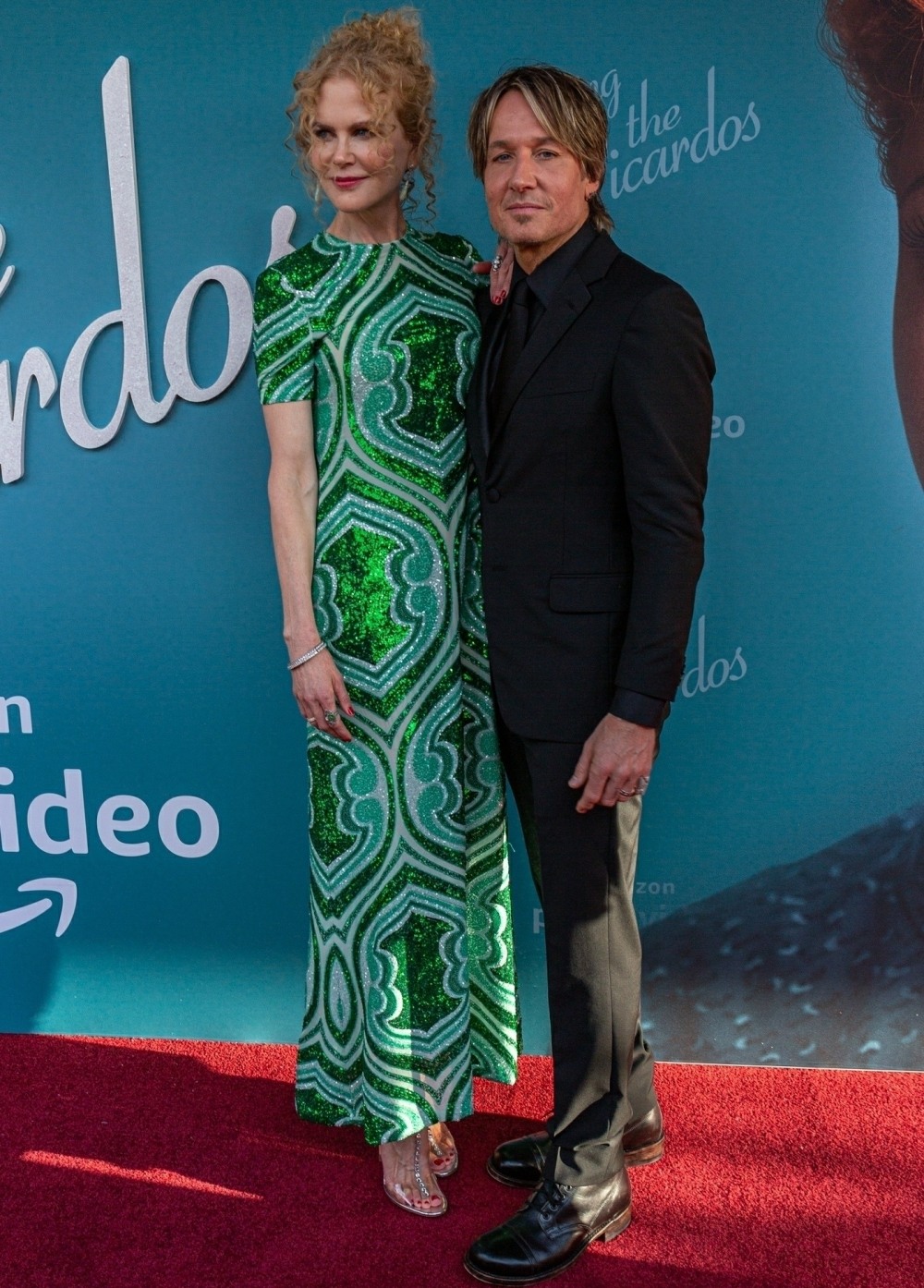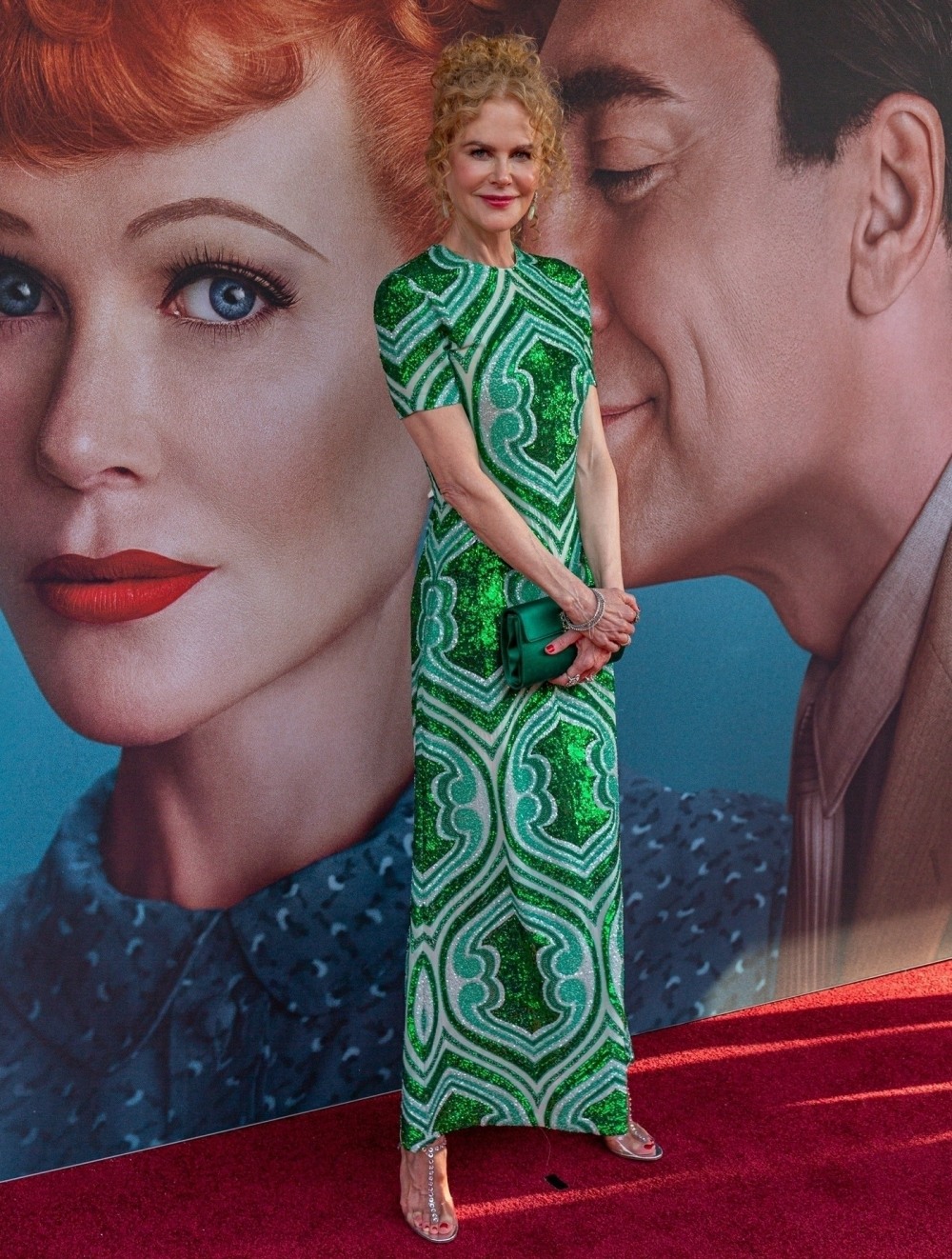 Photos courtesy of Backgrid.