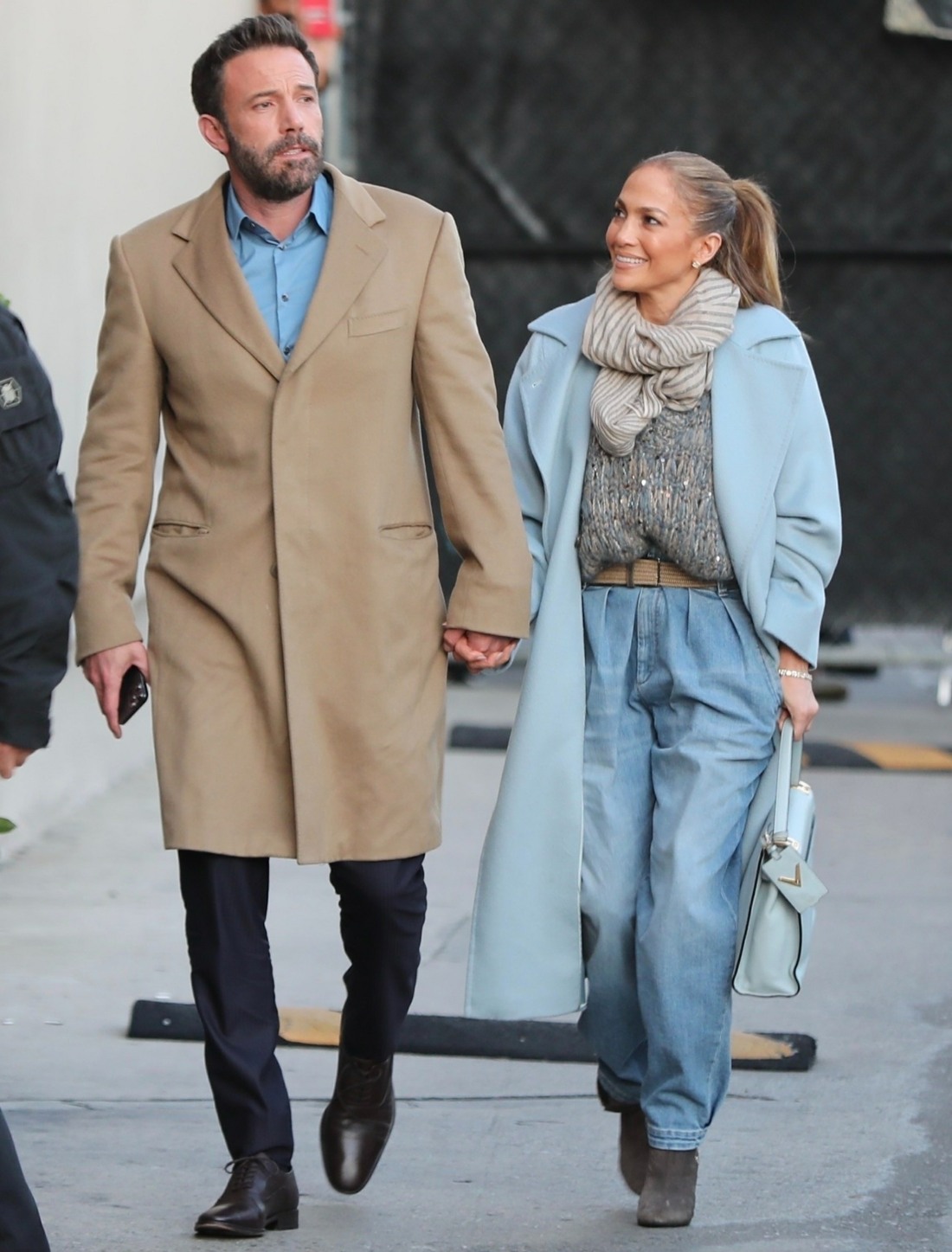 Here are some photos of Ben Affleck and Jennifer Lopez last week, as they walked into Jimmy Kimmel's studio together. That was the interview where Ben looked high as hell as he tried to clean up his Howard Stern mess. His Stern mess was where he talked about how he was "trapped" in his marriage to Jennifer Garner and how he would still be drinking if he was married to her. Reportedly, J.Lo was mad at Ben for the "reckless" and "cavalier" Stern interview. That's what sources claimed. But J.Lo took a moment to deny that story directly to People Mag:
Jennifer Lopez has Ben Affleck's back. Despite media reports that Lopez took offense at Affleck's comments related to his ex-wife, Jennifer Garner, during a recent interview with Howard Stern, the On My Way singer says the rumors are utterly off-base.

"This story is simply not true," Lopez tells PEOPLE exclusively. "It is not how I feel."

She adds of Affleck, with whom she rekindled a romantic relationship earlier this year, "I couldn't have more respect for Ben as a father, a co-parent, and a person."

Lopez, for one, is fully supportive of Affleck and feels that any negative characterizations — both of him and of the rumors of her being angry at him for the Stern interview — are off the mark. A source close to the couple agrees, and says the pair is "in a really great space and really happy."
Basically, ever since Ben and J.Lo got back together, we've all been waiting with bated breath to see what Ben would do to f–k it all up. What we forgot, however, is that J.Lo has an exceptionally high tolerance for bullsh-t. She will stick with a dude even when the red flags are flying. So… while I'm sort of disappointed in J.Lo, this is completely in character for her. She believes this time will be different. I think this will end in sorrow yet again, and when it does, Ben is going to bitch about her to Howard Stern.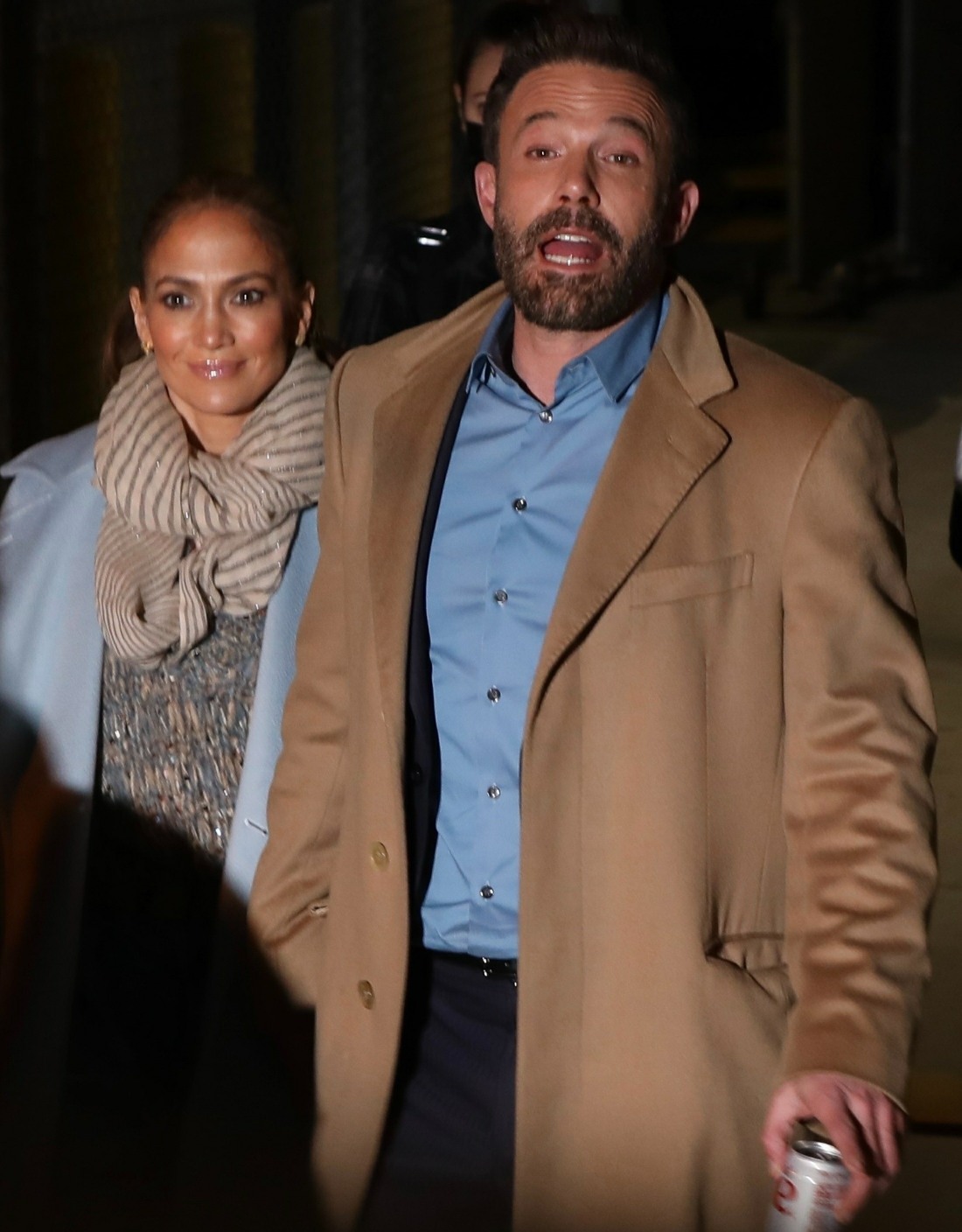 PS… Ben and J.Lo were out separately yesterday in LA, both doing some Christmas shopping. Stars, they're just like us! They do their Christmas shopping on the weekend before Christmas too. J.Lo was at Saks with her sister, while Ben took his kids and J.Lo's kids shopping with his mom. Emme and Seraphina were holding hands like besties, which is adorable.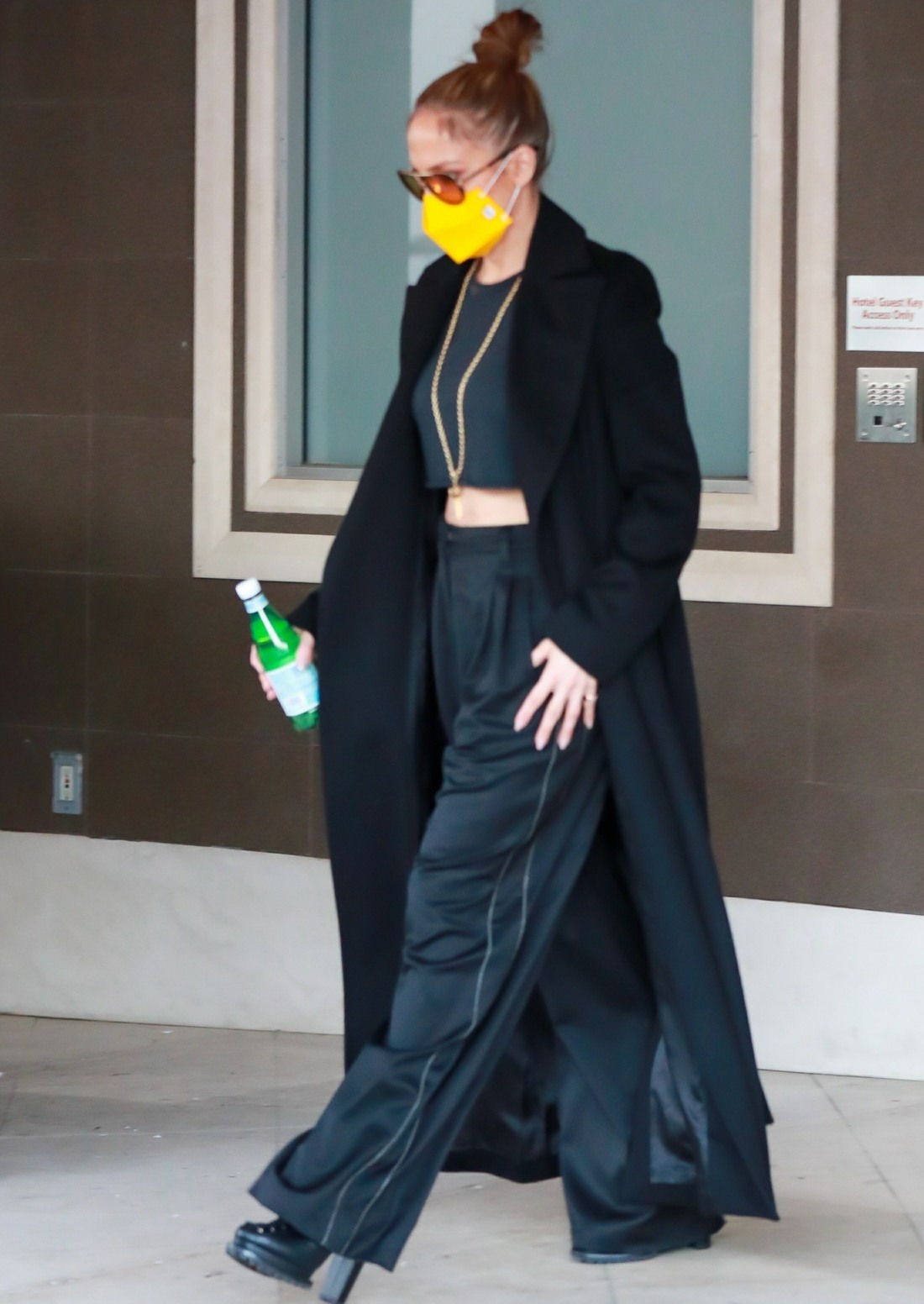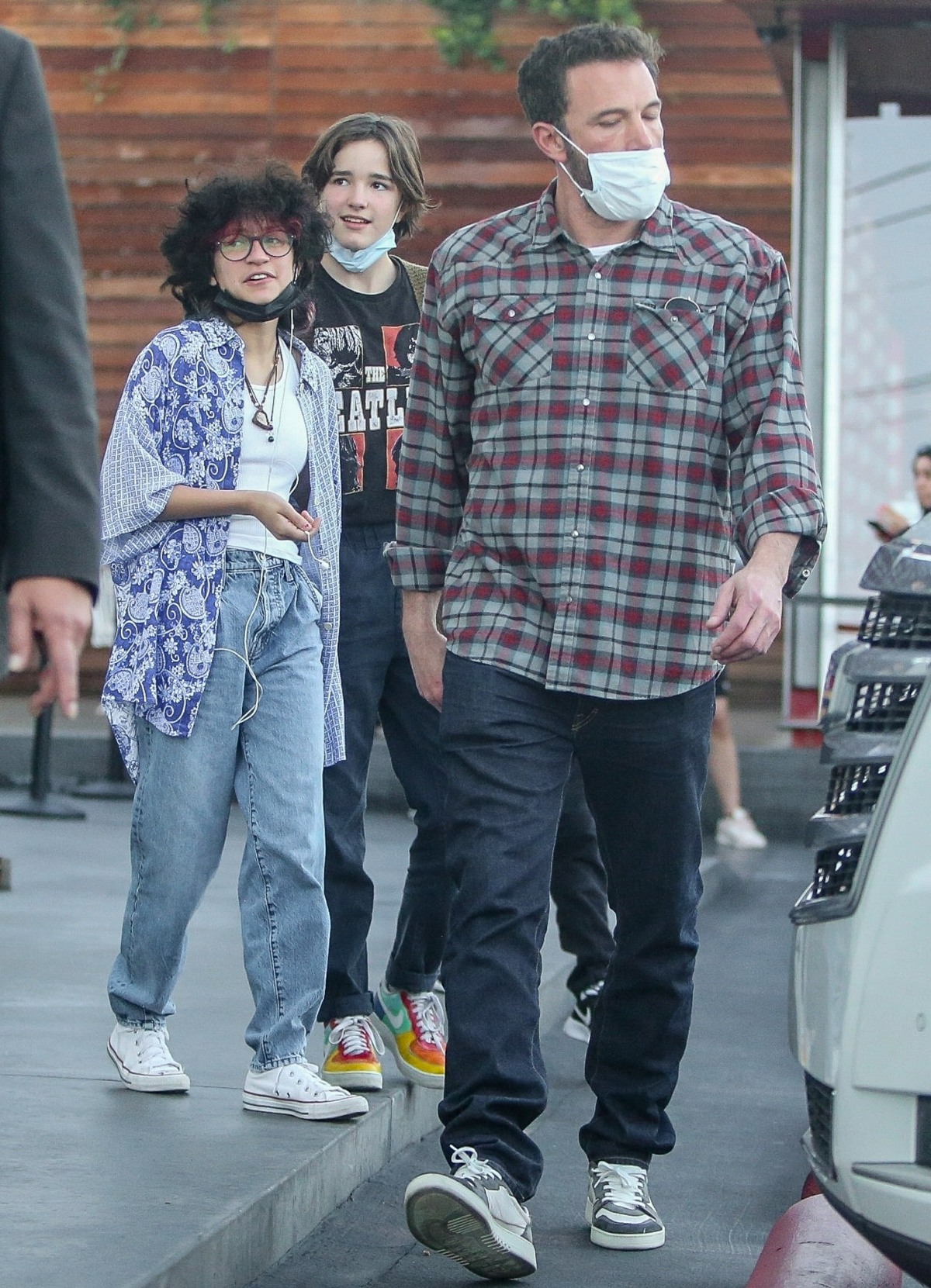 Photos courtesy of Backgrid.