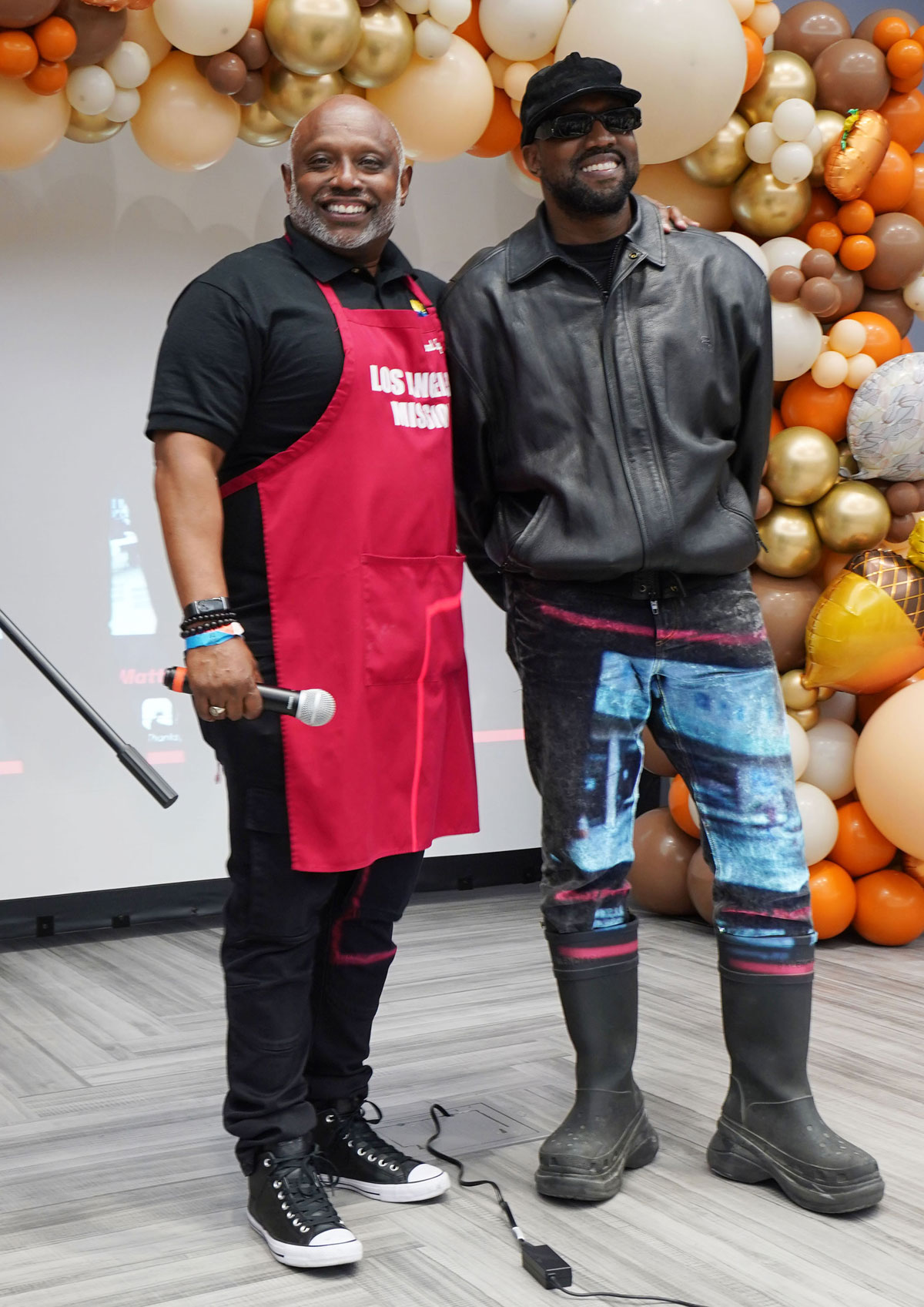 Despite the collapse of his relationship with Kim Kardashian and the loss of his good friend, Virgil Abloh, , Kanye West is finding ways to move on and give back to his hometown, Chicago. Recently, Kanye donated four thousand toys to Chicago's annual toy drive. Kanye donated the toys to give back to the families in the underserved neighborhood of Englewood in Chicago. Chicago Alderman, Stephanie Coleman, called Kanye "Chicago's modern day Santa Claus this year." Stephanie said that Kanye responded to a request to support the children of Englewood. Below are a few more highlights from People:
West, 44, donated the majority of the more than 4,000 toys that were given away at a Sunday event in the Englewood neighborhood, according to the alderman for the area, Stephanie Coleman.

"I'm so proud that Kanye is, once again, responding to our request to help the children of Englewood and beyond," Coleman said, per ABC7. "He is no stranger to our community. His presence has always been felt in our neighborhoods and he loves visiting, but this Christmas he has truly been our modern-day Santa Claus."

"He is our hometown hero, and we want to thank him for understanding that children in Englewood, and on the South Side and in Chicago in general, some will be without this holiday," she added at the event, WGN reported. "Some are without their fathers due to gun violence, due to mass incarceration, so today, we are here being a blessing."

West, himself, didn't attend the event, which reportedly feature food, games and, of course, a visit from Santa Claus, with the help of various local businesses and organizations.

"It isn't about just Christmas, but it's a day about unity," Coleman told the Chicago Sun-Times. "And without unity, there is no community."
This is such a feel good story. We are four days away from Christmas and Kanye is out here blessing people. Yes, Kanye is problematic AF in so many ways (I am still side-eying his presidential bid). I have written him off completely for being a tool in the hands of the Republican party. However, this story helps Kanye's image a bit and I am sure the children and families of Englewood appreciate Ye's support. I did not know how much Kanye gave back to Chicago and it is was lovely to read that Kanye gives back to Los Angeles also. I agree with the alderman that Kanye was a modern-day Santa Claus for the people of Englewood. I am sad Kanye wasn't able to attend the gift giving but his presence would have caused a complete ruckus. But picturing those kids with their toys courtesy of Ye has possibly thawed my heart about an inch toward him (I won't give anymore damn it). It is always nice to read stories about celebrities giving back to people. Those sort of stories will never get old for me.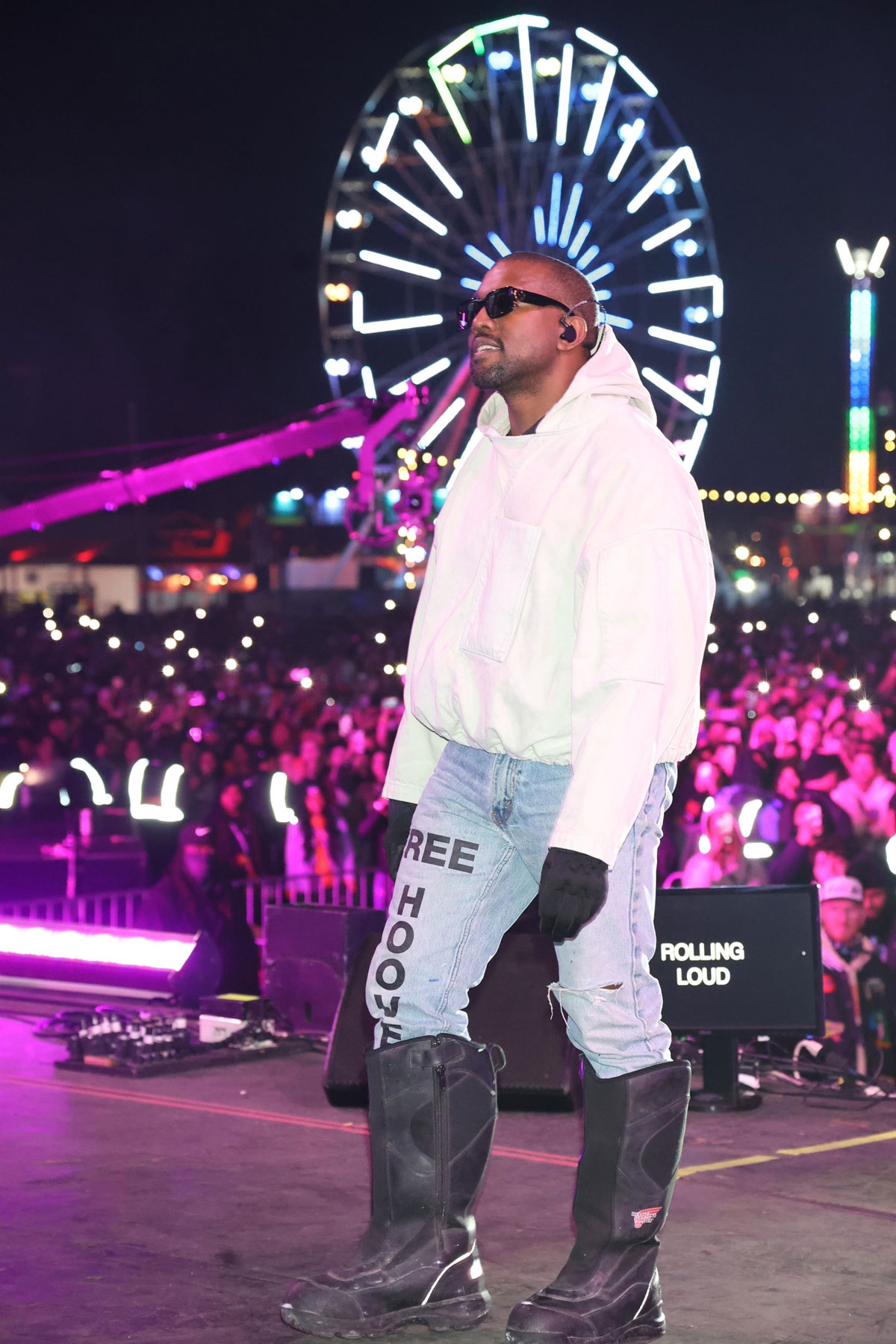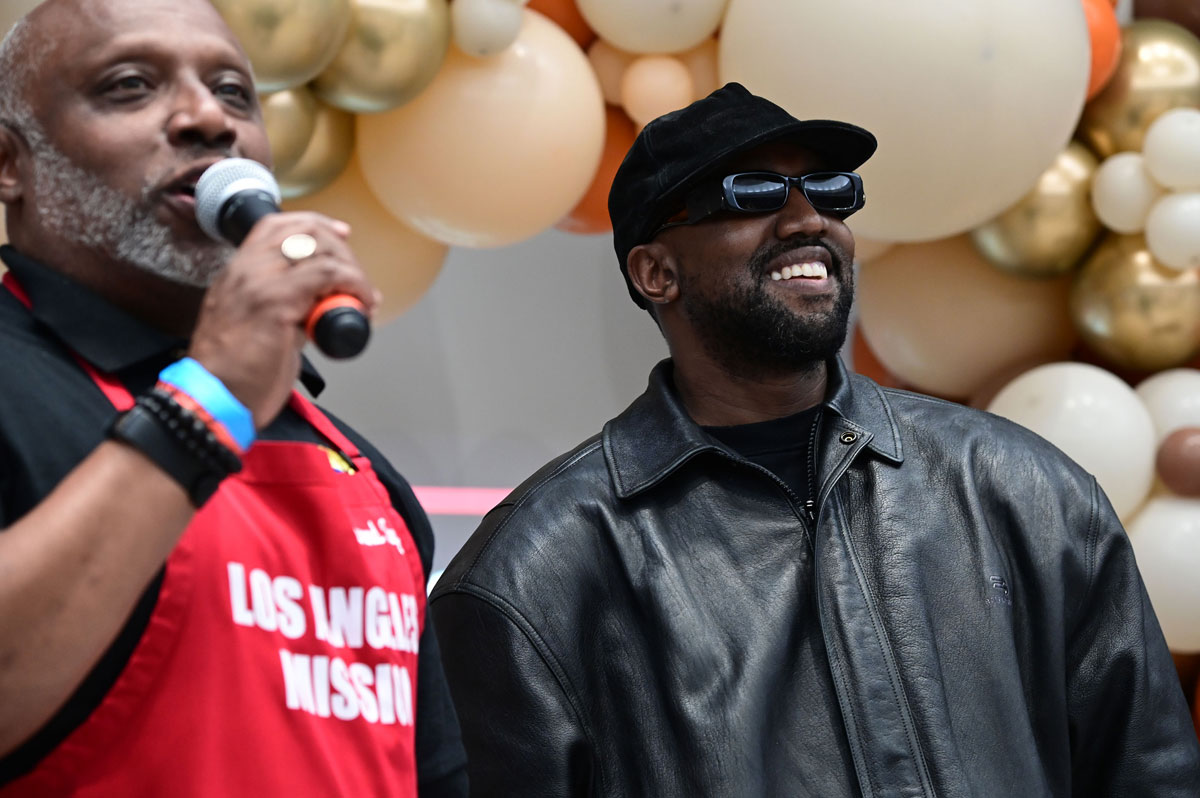 Kanye is shown at the Los Angeles Mission on Thanksgiving. Credit: Instar. He is also shown at Rolling Loud last week. Credit: Backgrid