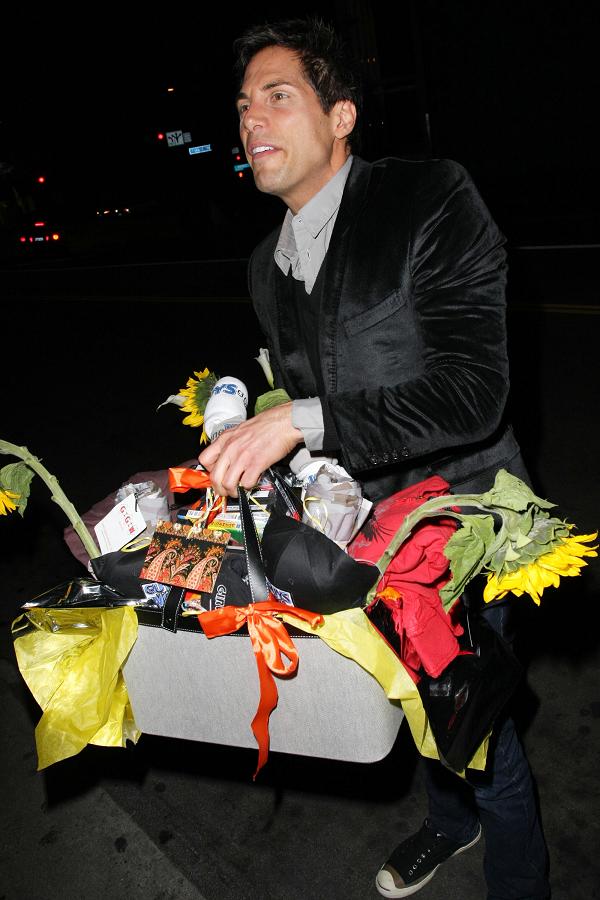 The feud between "Girls Gone Wild" scumbag Joe Francis and Playboy model Jayde Nicole continues to rage on. We told you about the L.A. nightclub incident in which Jayde poured a drink on Francis after she saw him aggressively hitting on her friend. Joe retaliated by grabbing the model from behind by the hair, throwing her to the ground and kicking her. Now, there is video that supports Jayde's claims, taken from the club where the incident occurred. The video clearly shows Francis coming up behind Jayde while her back is turned and viciously dragging her through a crowd of people by the hair.
"He can't lie anymore!" Jayde Nicole speaks out for the first time since the attack, describing her nightmare experience at the hands of Joe Francis while watching RadarOnline.com's explosive never-before-seen security video of the incident.

Early in the morning on Friday, August 28, Jayde, her boyfriend Brody Jenner and a group of friends were at Hollywood hot spot Guys and Dolls when Jayde spotted Joe and said he was grabbing her friend and trying to kiss her. Jayde reached through a crowd and dumped her shot-glass drink on Joe's shoulder. She then turned back to the bar.

That's when the violence started. Joe pushed bar patrons aside, reached through the crowd and grabbed Jayde by the hair, viciously yanking her to the floor and dragging her through the crowd. A melee ensued, with Brody and others chasing Francis through the bar.

As she stood up barefoot and sat at the bar Jayde said she had no idea what had just happened to her. "I was traumatized at this point," the former Playboy model told RadarOnline.com. Conflicting reports from Jenner and Francis say that the two got into a fist fight outside the club and Brody was tasered by someone.

Jayde's lawyer, Ronald Richards, defended his client and slammed Francis' violent reaction and the defense he's been using – "This was not any self defense by Mr. Francis."
[From Radar]
Radar has the video exclusively, so we can't post it here. But the footage, while black and white and kind of grainy, clearly shows what happened in the club. Unfortunately there's no video of the fight that happened outside the club, but my theory is that Francis unleashed a couple of thugs on Brody Jenner because he didn't want to mess up his hair.