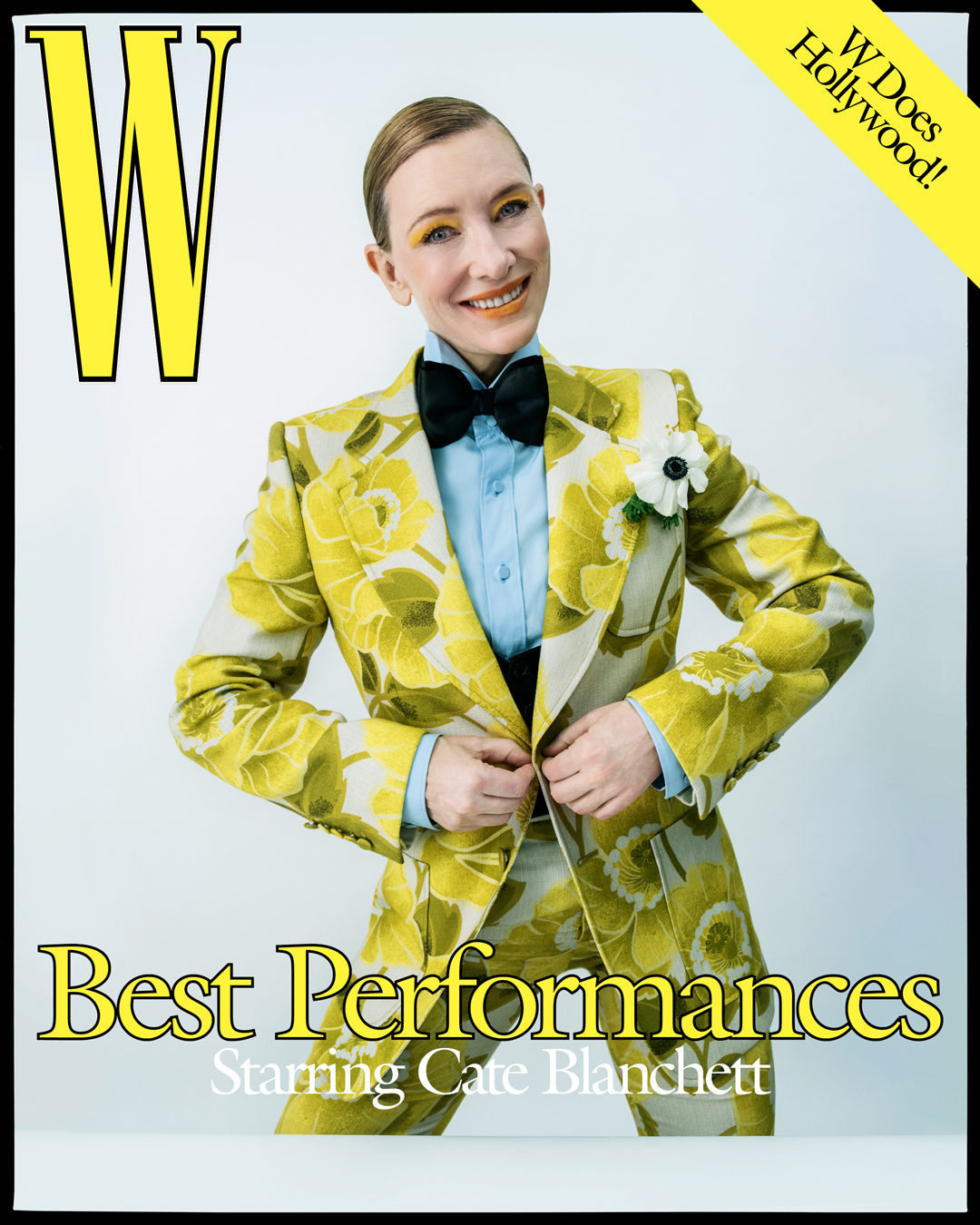 Cate Blanchett is one of W Magazine's many Best Performances covers, and Cate's cover is the worst one. She's a beautiful woman and an OG shape-shifter! Why would you put her in this awful ensemble and put yellow eye makeup on her? Ugh. I get that Cate's cover might have been some kind of theme – she's promoting Nightmare Alley, where she plays a mysterious psychiatrist. The idea was probably "let's make her look like she's a circus person." It didn't work. The W Mag interview is interesting though, some highlights:
On Nightmare Alley: "I love the project. I saw Tod Browning's Freaks at an impressionable age, and it was so full of humanity. I've always been fascinated by the circus or carnival world. I saw the original [1947] Nightmare Alley with Tyrone Power, and I loved that in the film, everything was a game. [In this version], I play the traditional femme fatale—I draw men to their doom. But I saw my character, Lilith, as a beacon of truth in a perverted way. Someone who was able to excavate the truth from a person who did not want the truth revealed.

She met a fortune-teller once: "Years ago, I played a psychic in a Sam Raimi film called The Gift. I'd never even had a reading, so I thought I should. She said some very strange things that didn't make sense at the time, including that I would have four children. Much of what she said came to pass—and here I am with four children! Part of me wanted to rush back and see her again, and part of me never wanted to see her again. [Laughs]

What she did during the Covid shutdown: "I gardened for England! Couldn't stop planting! We had a derelict greenhouse on our property that we brought back to life. I practiced the piano. And I also watched every episode of The Sopranos, which I had never seen. I can't look at a screen now—I have PTSD about watching anything at home. I want to be out: in a cinema, a concert hall, a theater, experiencing something with strangers. I miss that communal bond.

Nightmare Alley's larger message: "The more one tries to conceal one's true nature, the more those tendencies will have an impact on your life. It's one thing to lie—it's another thing to believe your lies. (And my character reveals the truth.)
Man, I didn't know that there was a 1947 version of Nightmare Alley. I love Tyrone Power too, a very underrated star of the era. I assume Bradley Cooper is playing the Tyrone Power role?? If so… um, wow, that's a piece of casting. That's cool that she met a fortune teller in preparation for The Gift, which is also a pretty underrated film. I wonder what else the fortune teller told her? Man, this is making me want to see a fortune teller. I've never been to one!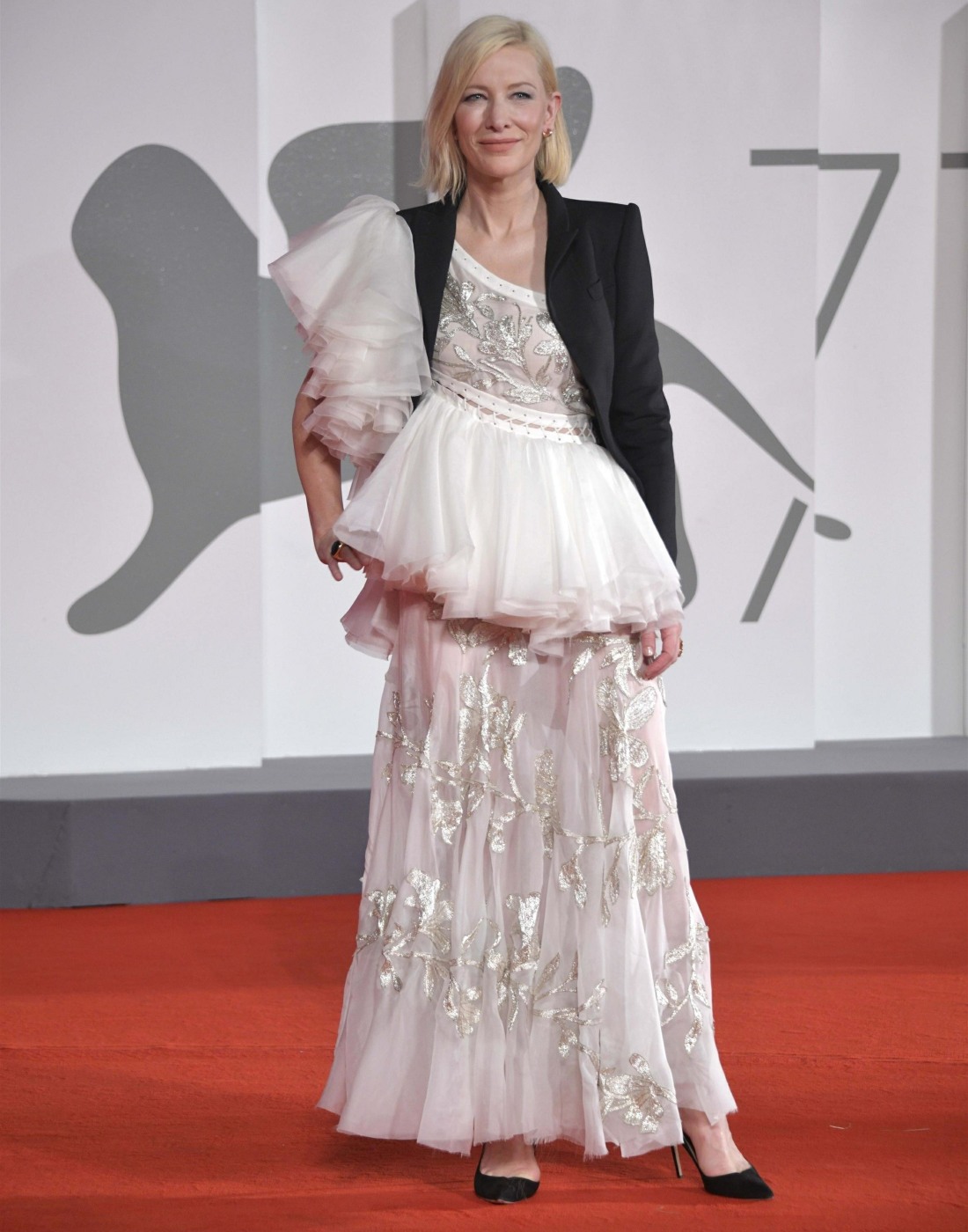 Photos courtesy of Backgrid, cover courtesy of W Magazine.