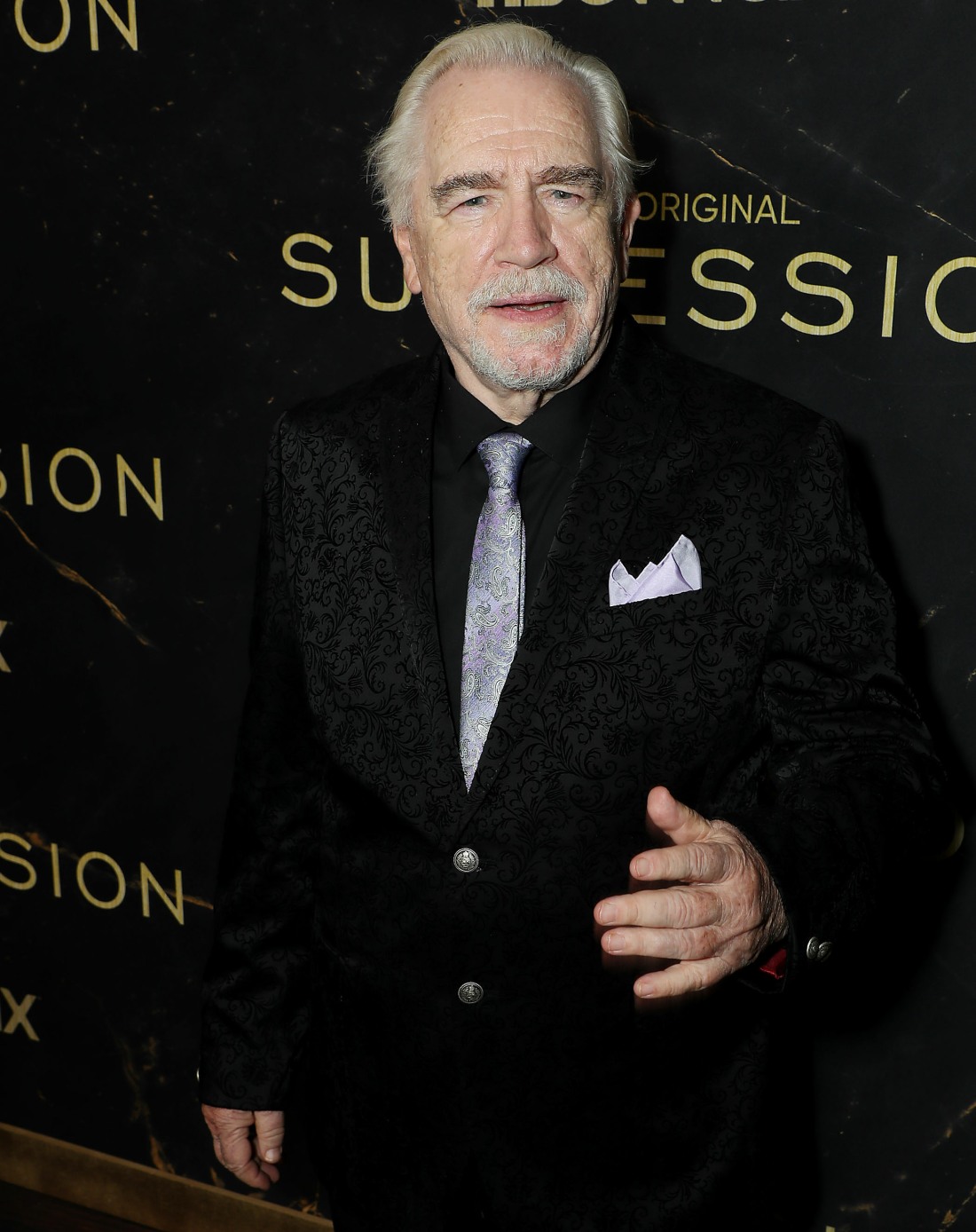 Brian Cox has written a memoir called Putting the Rabbit in the Hat. There was a preview of the memoir late last year, and it sounds dishy as hell. Cox is 75 years old and he's been around forever and he's worked with almost everyone. Previously, we heard Cox's harsh-but-funny assessments of everyone from Ed Norton ("a nice lad but a bit of a pain in the arse"), Michael Caine ("being an institution will always beat having range"), Johnny Depp ("so overblown, so overrated") and David Bowie ("not a particularly good actor"). Well, would you like some more? Cox also talks about the films and projects he's passed on, including Harry Potter, Game of Thrones and Pirates of the Caribbean.
On Game of Thrones: "I'm often asked if I was offered a role in 'Game of Thrones' — reason being that every other bugger was — and the answer is, yes, I was supposed to be a king called Robert Baratheon, who apparently died when he was gored by a boar in the first season. I know very little about 'Game of Thrones' so I can't tell you whether or not he was an important character, and I'm not going to Google it just in case he was, because I turned it down. Why? Well, 'Game of Thrones' went on to be a huge success and everybody involved earned an absolute fortune, of course. But when it was originally offered the money was not all that great, shall we say. Plus I was going to be killed off fairly early on, so I wouldn't have had any of the benefits of the long-term effects of a successful series where your wages go up with each passing season. So I passed on it, and Mark Addy was gored by the boar instead."

Rejecting the Pirates franchise: "I turned my nose up at the part of the Governor in the 'Pirates of the Caribbean franchise,' a role that was eventually played by Jonathan Pryce…. The guy who directed 'Pirates' was Gore Verbinski, with whom I made 'The Ring,' and he's a lovely chap but I think I blotted my copybook by turning down the Governor. It would have been a money-spinner, but of all the parts in that film it was the most thankless, plus I would have ended up doing it for film after film and missed out on all the other nice things I've done."

He really doesn't like Johnny Depp: "Another thing with 'Pirates of the Caribbean' is that it's very much the 'Johnny Depp as Jack Sparrow' show, and Depp, personable though I'm sure he is, is so overblown, so overrated. I mean, 'Edward Scissorhands.' Let's face it, if you come on with hands like that and pale, scarred-face make-up, you don't have to do anything. And he didn't. And subsequently, he's done even less. But people love him. Or they did love him. They don't love him so much these days, of course."

Cox LOVES Spike Lee: "I did 25th Hour with Spike Lee in 2002, and he's simply one of the best directors I've ever worked with. People associate him with African American subject matter, which is fine and fair enough, but they don't realize that he's a consummate cineaste. His knowledge of the cinema is second to none."

On Harry Potter. That's another one they ask me about. Harry f–king Potter. I think someone had a burning cross held up for me not to be in Harry Potter, because all my pals were in it. I think the part I might have played was the one that Brendan Gleeson got, Mad-Eye Moody, but Brendan was more in fashion than I was at that point, and that's very much the way of the world in my business, so he got it. Also, he's much better than I would have been.
Usually, it's pretty bad form for an actor to talk about what parts they passed on, but this is Brian Cox and I'm sure he doesn't give a f–k at this point. Plus, he has that weird character-blend with his Succession character, Logan Roy. Nowadays, people *expect* him to be an arrogant a–hole, so it's like: give the people what they want. In that excerpt in GQ, he does go on at length about Spike Lee and how amazing he is, how Spike is one of the true cinema masters working today. Brian would loooove to work with Spike again and now I really want that to happen. Also: I'm glad Mark Addy was Robert, Addy was really great. Cox was probably too old for the role? Cox would have made a fascinating Tywin Lannister though, right?? Although Charles Dance is fantastic in that role too.
PS… In Succession, Logan makes up a game called "Boar on the Floor." Coincidence?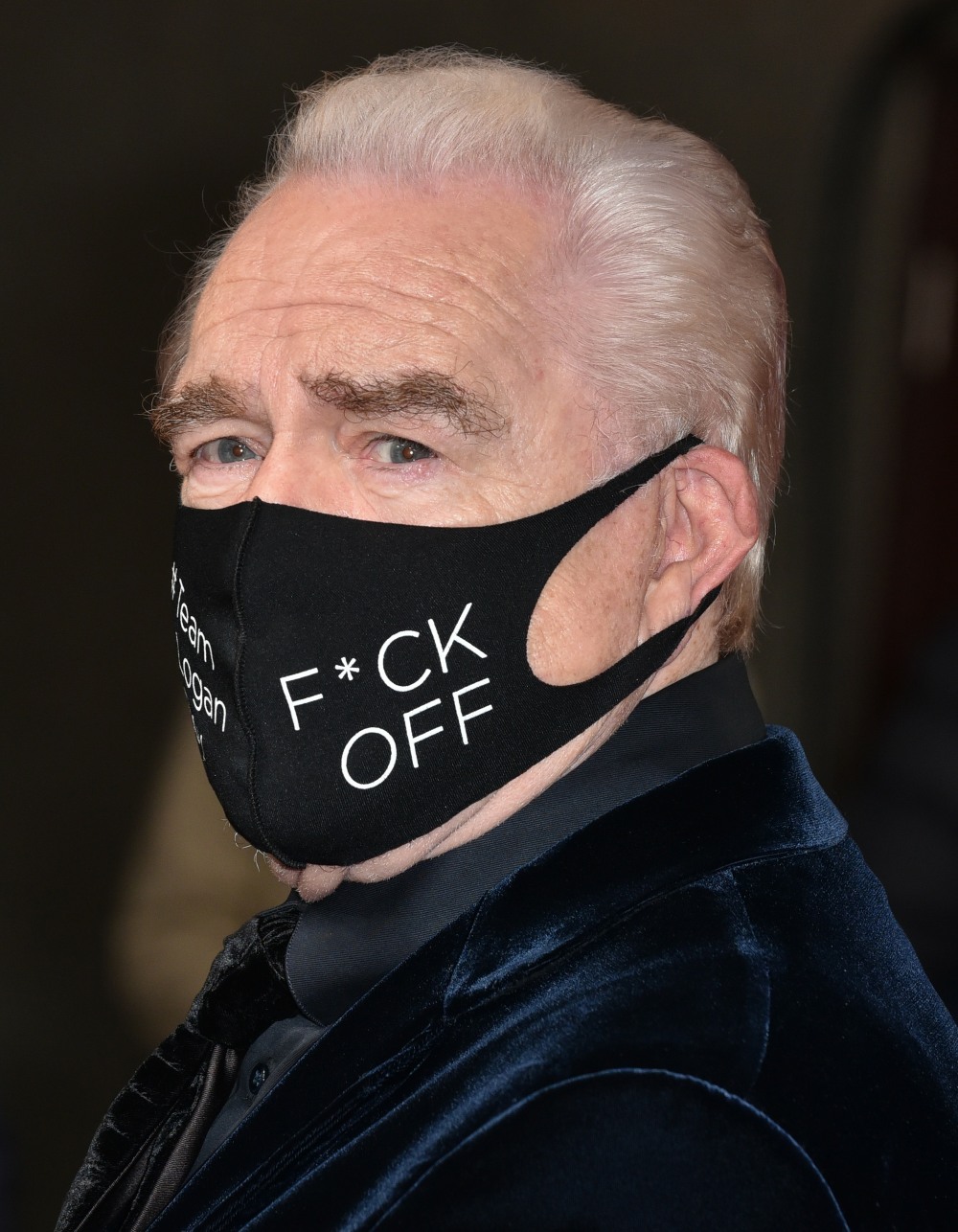 Photos courtesy of Avalon Red, Backgrid and Instar.